Action
,
Adventure
,
Fantasy
,
Game
,
Indie
,
Indie Dev
,
Mystery
,
New
,
New Release
,
Nintendo
,
Nintendo OLED
,
Nintendo Switch
,
Nintendo Switch Lite
,
PC
,
Playstation
,
PlayStation 4
,
PlayStation 5
,
PS4
,
PS5
,
Rapid Reviews
,
Reviews
,
Role-Playing Game
,
RPG
,
Series S
,
Series X
,
Switch
,
Xbox
,
Xbox Game Pass
,
Xbox One
,
Xbox Series S
,
Xbox Series X
Death's Door – Making The Switch
Reading Time:
5
minutes
Fast Facts
Death's Door
Developer: Acid Nerve
Publisher: Devolver Digital
Website: https://www.devolverdigital.com/games/deaths-door
Genre(s): Action, Arcade, Adventure
Platform: Nintendo Switch
Age Rating: PEGI 12
Release Date: 23/11/2021
Price: £17.99

A code was provided for review purposes
Making The Switch
Back in July 2021, I reviewed the Xbox One version of Acid Nerve and Devolver Digital's Death's Door. Fast forward to December 2021, and I'm now sitting down with the Nintendo Switch version of the title. The Switch isn't a stranger to receiving ports of larger console titles. Sometimes these games work on the hybrid console, and other times they don't.
I decided to go into Death's Door with a little optimism. After all, I had played through the game before and knew what I was letting myself in for. My previous time spent with Death's Door was a pure delight, and I instantly found myself thrown deep into this world of crows and souls. But does this same feeling creep back into my cold soul when it comes to this Switch port? The answer is a resounding yes!
Story
The world of Death's Door is filled with wonder, dread, and bureaucracy. As a reaper working for the Reaping Commission Headquarters, you take on the role of a young crow who's tasked with bringing in the souls of those marked for departure from the world. Your first job sees you sent out in search of a creature who refuses to die. While the crows back at HQ claim it to be a simple job, it turns out to be anything but. As such you'll be thrown into a vast conspiracy, where even death isn't as simple as it seems.
The story of Death's Door is one that instantly grabs you. From the moment your crow steps off the bus, everything is different. The Reaping Commission Headquarters is a vast monochrome labyrinth of floating islands, desks, and doors. Each of these doors leads to the overworld, which is filled with dangerous creatures, and those not willing to admit when their time is up. It's very much Dark Souls, mixed with the lightheartedness of The Legend of Zelda, as you're tasked with collecting a few rogue souls. Of course, it's not that simple. Through the narrative, you'll soon come across a vast conspiracy that threatens not only the very foundations of the Commission but all life itself. Who said being "Death" was easy?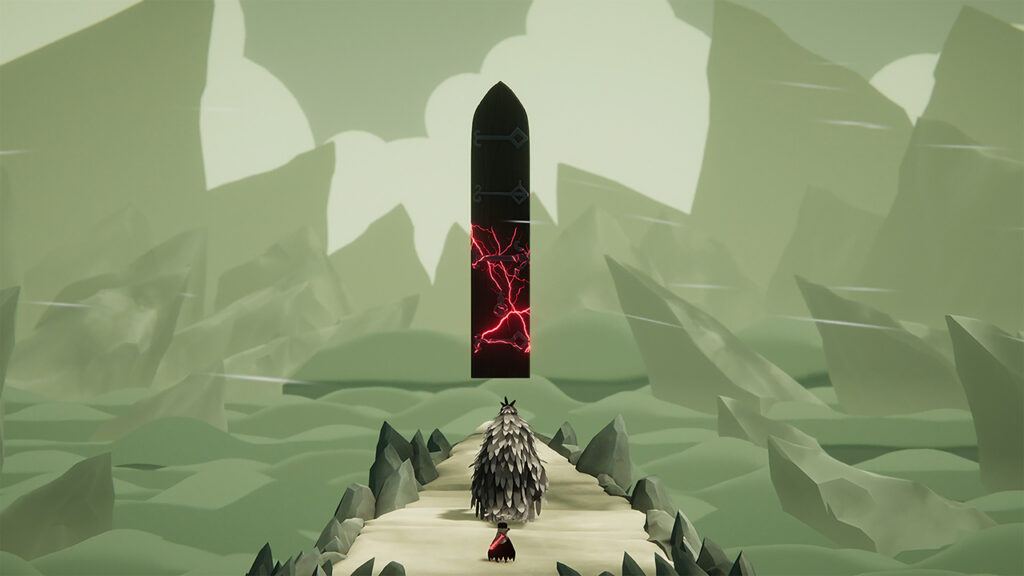 Gameplay
Death's Door on the Nintendo Switch plays exactly the same way as its Xbox/PC, and PlayStation brethren. You'll take your crow through the same locales, battle the same enemies, and experience the same story. There are no console exclusive extras – it's just a straight-up port of an already incredible title. Gameplay takes place via an isometric view with controls behaving much like those seen within modern top-down shooters. Throughout you'll utilise various close combat skills as well as an assortment of ranged abilities.
Much like that seen within the "soulsborne" genre, Death's Door utilises a mana bar that limits spamming your ranged attack. The game is meant to be played with you constantly on the attack. There's no block button – although you can dodge – and your ranged attacks replenish upon successful melee attacks. This often leads to some pretty intense battles as you utilise every skill whilst under the watchful eye of your Crow's meagre health. At low health, the game becomes a more frightful affair as you'll attempt to kite enemies into narrow spaces or employ hit-and-run tactics all to get that important ability slot refilled.
Death isn't the end as from a narrative point of view as your crow is immortal. When you do eventually "die" you'll be sent back to the nearest checkpoint. You're never punished for dying and as such, the current amount of collected souls will stay with you. These souls act as the game's currency in which you're able to trade for skill upgrades back at the Reaping Commission. Unlike other soulsborne titles, Death's Door doesn't really cater to ability farming. As such the game continues to push you forward whilst retaining a sense of fairness.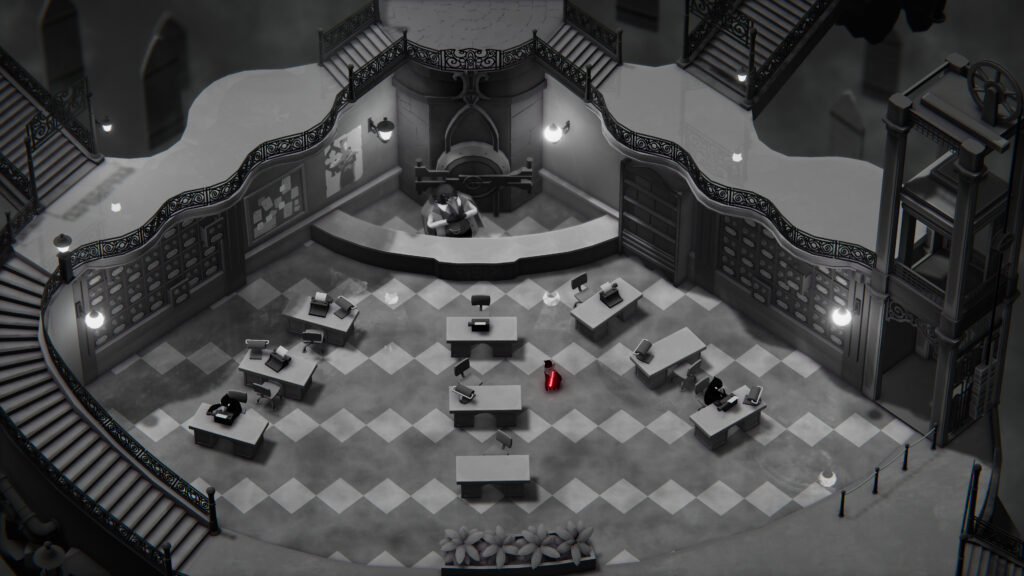 Presentation
World design remains consistent throughout Death's Door. Each world utilises a different theme which helps keep everything feeling fresh. You'll visit places such as the maze-like Reaping Commission, desolate graveyards, and even a quaint mansion that's very misleading. These locales each feature a single set path, with plenty of distractions along the way. You'll often have to wander off track to activate gate switches or solve simple puzzles. Every world you visit also features plenty of places to explore and numerous secrets to discover. These are all fairly well hidden and it will certainly take you a while to find everything that the game has to offer.
Visuals remain fairly consistent on the Nintendo Switch too, and the game runs incredibly well in both handheld and docked modes. Everything has a soft cartoon-like vibe, with plenty of over proportioned characters to interact with. There's a great deal of gorgeous shadows too which often coats everything with a sinister feel. Your crow is also fairly small in comparison to the game's multitude of enemies. This works well in both enhancing the game's visuals and showing the monumental task ahead of the young reaper.
In a similar fashion, the game's soundtrack is also well presented. Each scene is filled with a superb mix of soft orchestral tones that have been mixed with sharp piano chords and a soft-sounding acoustic guitar. Death's Door has a superb way of building up the softness of this world but then ups the tempo and tension when the narrative demands it.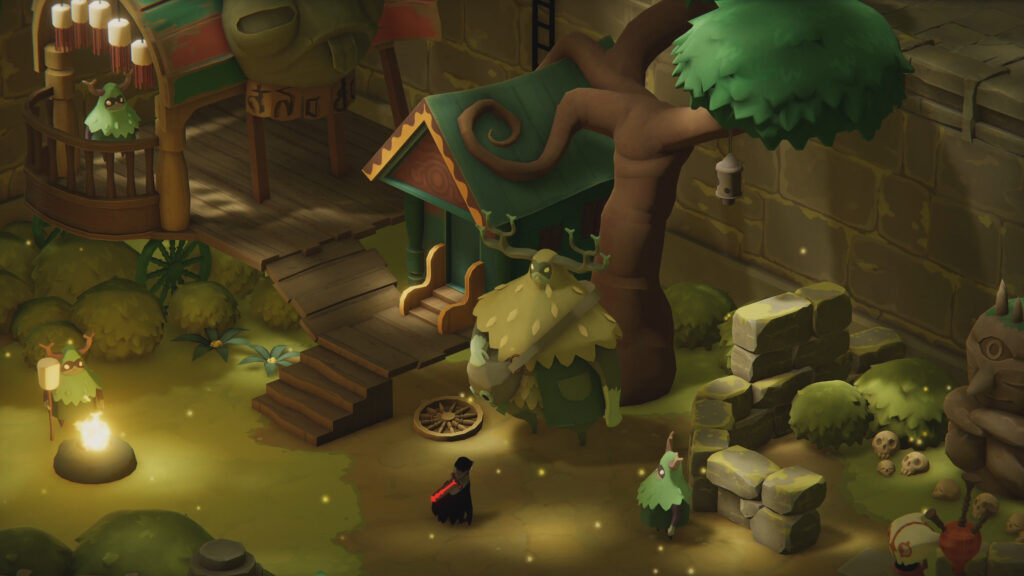 Final Thoughts
Death's Door is a worthy purchase for any Switch player. The gameplay features a mixture of the genres greatest hits and fans of Dark Souls, Castlevania, and The Legend of Zelda will find numerous similarities. Even with these, the game still feels fresh and offers a unique experience. The semi-open world is full of hidden secrets to discover and over-exaggerated characters to meet. While Death's Door is a fairly quick experience it's certainly one that will stick with you long after the credits roll. And is an experience I'd highly recommend on any console that the game is available on.
Rapid Reviews Rating
5 out of 5
5
Death's Door is available now and can be purchased via the Nintendo Switch eShop by clicking here.