18+
,
Action
,
Call of Duty
,
Early Access
,
First Person Shooter
,
First-Person
,
FPS
,
Game
,
Gaming
,
New Release
,
PC
,
Playstation
,
PlayStation 4
,
PlayStation 5
,
PS4
,
PS5
,
Rapid Reviews
,
Reviews
,
Series S
,
Series X
,
Shooter
,
Steam
,
Windows
,
Xbox
,
Xbox One
,
Xbox Series S
,
Xbox Series X
Call Of Duty: Modern Warfare 2 – Campaign Review
Reading Time:
6
minutes
Fast Facts
Call of Duty: Modern Warfare 2

Developer: Infinity Ward
Publisher: Activision
Website: https://www.callofduty.com/uk/en/modernwarfare2
Genre(s): First Person Shooter, Action
Platform: PlayStation 5 (also available on PlayStation 4, Xbox One, Xbox Series S/X, PC)
Age Rating: PEGI 18
Release Date: 28/10/2022
Price: £69.99
Intel
Every year it goes without saying that there's going to be a new entry into Activision's best-selling first-person shooter series, Call of Duty. However, with the news that a 2023 addition to the series will not be coming to light, does this latest entry have what it takes to carry the flame? We will be discussing the single-player campaign of the game in this review, our thoughts on the multiplayer will come at a later date.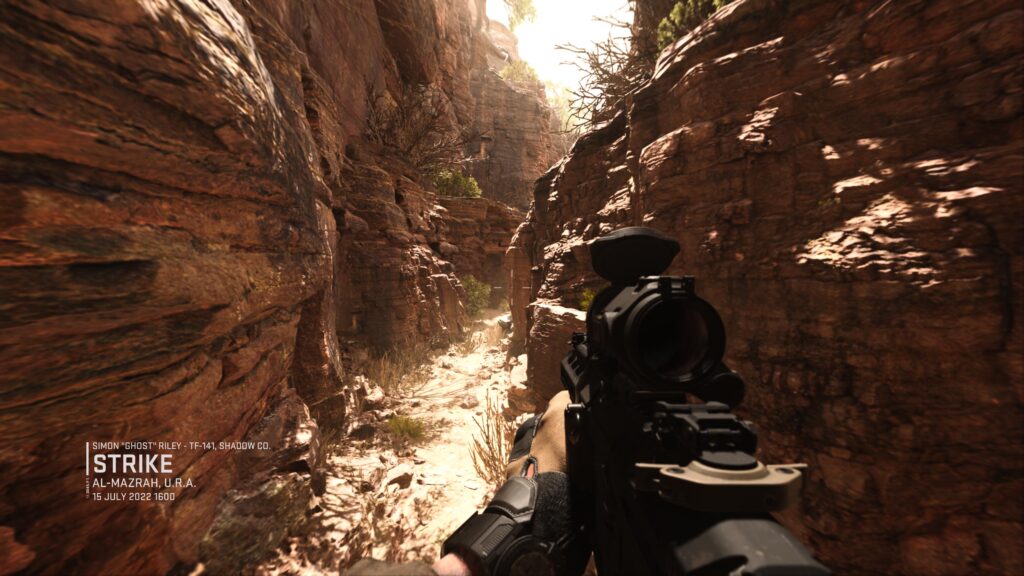 Mission Select
First things first, it must be noted that this is not a remastering, or reimagining, of the 2009 blockbuster title of the same name. Instead, it's the continuation of the story from 2019's Modern Warfare title. Slightly confusing, but with all that said the game is full of missions, characters and Easter eggs that pay tribute to the 2009 smash hit.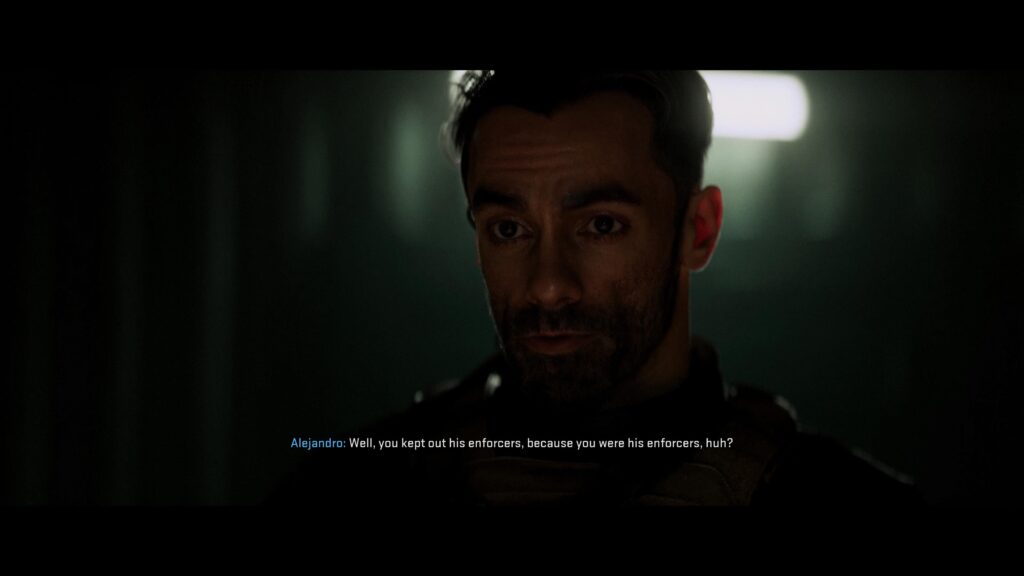 Players take control of members of Task Force 141, playing most of the game as Soap and Gaz (with the odd bit of gameplay as another member, or a mercenary from Shadow Company). Missions will have the player doing a variety of things, from infiltration bases and killing everyone in sight, crawling through the grass in a ghillie suit to hide from patrols and snipe enemies from afar to even manning the guns on an AC-130. There are also a host of missions that, without spoiling the story, make the player feel like they're in a Hollywood action movie. The variety is quite astounding, however, it must be said that sometimes the missions that stray from running and gunning can go on just a little too long.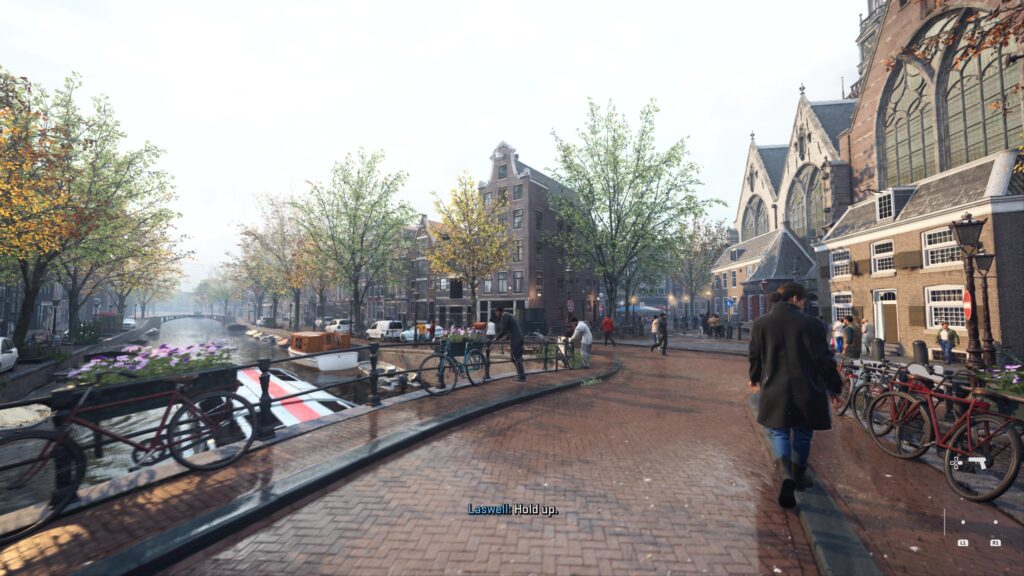 For example, during the AC-130 mission players will be providing support for a ground team whilst circling the area from above. The first half has players doing so over a base whilst the ground team infiltrates. You're there to shoot when told, and only to bring down all manner of destruction when given the all-clear. After a successful first part of the mission, the ground team is ambushed and players are then required to clear out enemy forces again (this time with a lot less care needed). As fun as it is to feel so powerful, being on the ground watching the action unfold around the player, would have been a great way to mix it up.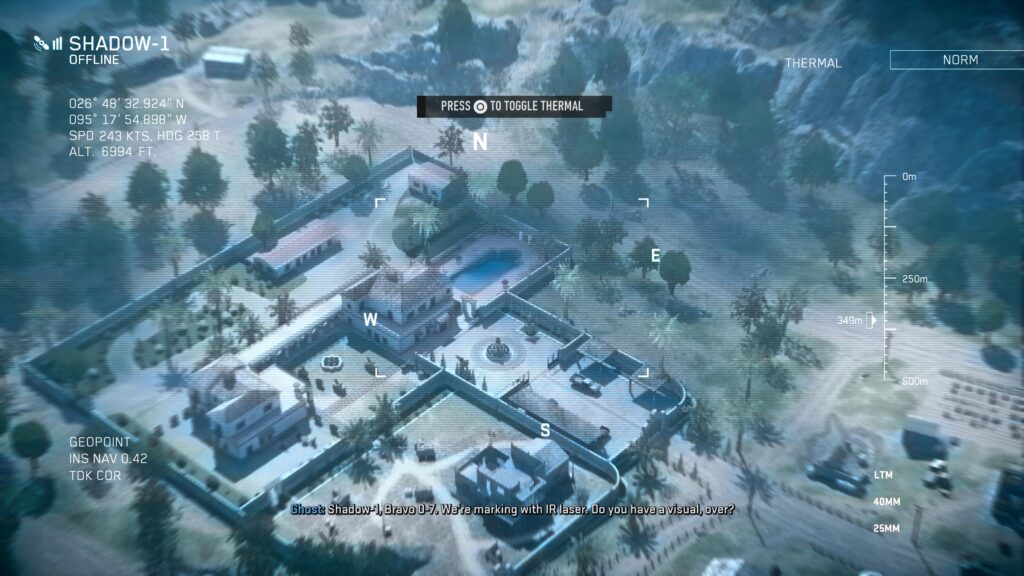 It was a welcome surprise to see that there were finite numbers of enemies too. In other FPS games, it can feel as though until the player passes a certain point on the map the enemies are never-ending, not the case here. It helps to suck you in as you play because you know the end is coming if you can just survive the onslaught a little longer. Immersion is certainly a lot higher this time around that's for sure.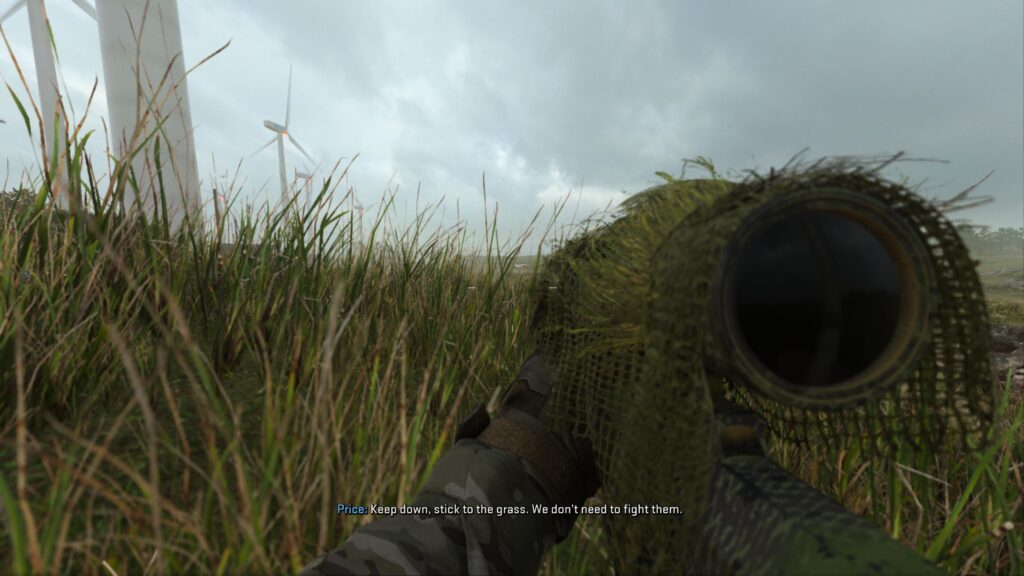 The one glaring complaint is the length of the game, coming in at around 6 hours for a single play-through. This is buffed by the obvious multiplayer, as well as special tasks to complete on each stage and hidden items to find (on top of the varied difficulty settings). Considering the cost of the game it can be a bitter pill to swallow. Granted, a lot of the enjoyment will come from the multiplayer, but when a game retails for around £70 it's difficult to not feel hard done by with the single player experience.
Tango Spotted!
It would be silly to think that Infinity Ward would not develop a beautiful-looking Call of Duty game, but is it too pretty? That sounds like a strange thing to say, but the game is cursed by the concept of the "Uncanny Valley". Cutscenes are so lifelike that they make you feel like you're watching actual human interactions, which begs the question as to why we haven't had a Call of Duty movie yet. The gameplay is gorgeous, with every location looking like the shots were taken out of a travel brochure (albeit one that shows off war-torn vistas and military bases) and each gunfight makes the player feel the intensity of the situation. There is an incredible level of polish to this title, which is only emphasised by the lack of crashes, glitches and bugs during our play-through. Sometimes it can be hard to see enemies in the darker environments, but with the wealth of weapons available to use, there's always a scope that will help out.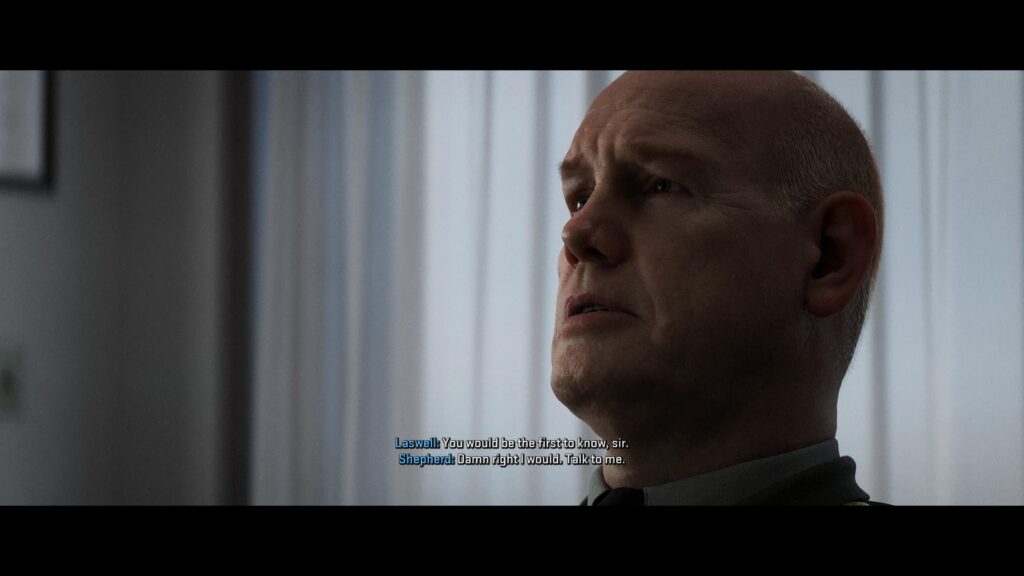 The one downside to the title is not one that players will see when in the thick of battle, but one they'll notice before they set off on their mission. The menus to start the campaign feel awkward and present themselves as just a list of missions to pick from (that said, you can't just start any mission without previously unlocking it). It feels quite lacklustre in comparison to the level of finesse on show with the rest of the game.
Playing this game with headphones cranked up is a must. The 3D audio helps emphasise so many of the nuanced points of the gameplay. Bullets flying past your ears, helicopters above, and even directional dialogue, all benefit from having you put yourself in the heart of the action. Speaking of dialogue (no pun intended), the voice acting is incredible. With previous stars reprising their roles, it felt more like listening to the dialogue from a movie or tv show than a video game.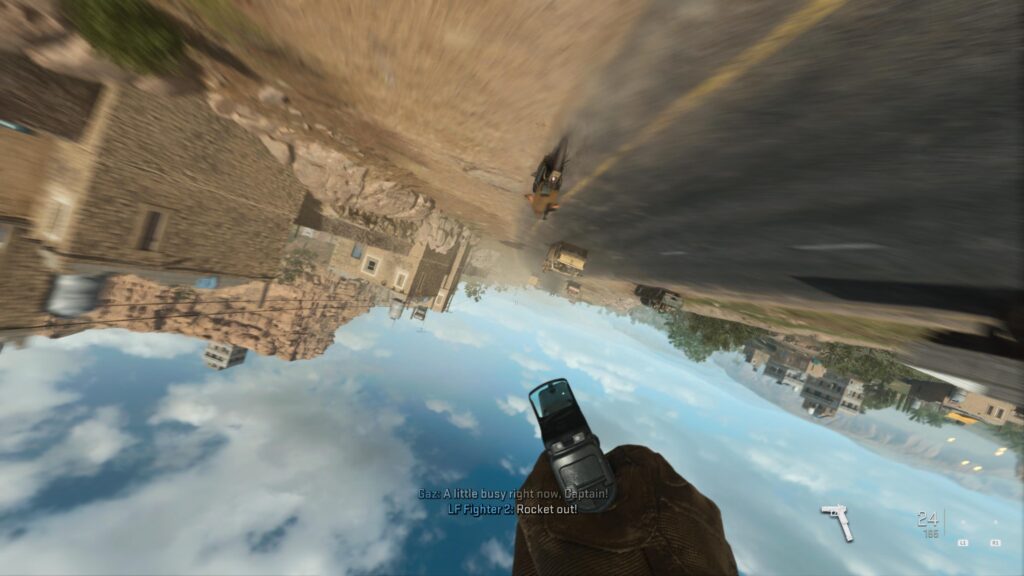 Debrief
If you're a fan of the Call of Duty franchise, you're already picking up this game. But for those of you that are on the fence, let it be known that Call of Duty: Modern Warfare 2 is a non-stop, all-out, first-person shooter that grabs you by the hand and drags you on an adventure. Its beautiful visuals, stunning audio and varied gameplay only help to deepen the immersion. The single-player experience is a (very) short one if you're just going for the story, especially when you consider the price tag the game carries. We're eager to see the multiplayer now, but until then Rapid Reviews UK going dark!
Rapid Reviews Rating

Call Of Duty: Modern Warfare 2 is available for purchase from the PlayStation store here