Logitech Zone Vibe 125 Wireless Headset Review
Reading Time:
7
minutes
Technical Specifications
| | |
| --- | --- |
| Microphone: | Type: Dual omni-directional MEMS mics with directional beamforming and DSP Frequency Response: 100 ~ 8 KHz |
| Speakers: | Frequency response (music mode): 20 ~ 20 KHz Frequency response (talk mode): 100 ~ 8 KHz Sensitivity: 118.0±3 dB at 1mW @1 kHz Driver size: 40 mm |
| Battery: | Built-in battery (Lithium ion) Battery life (talk time): Up to 18 hrs Battery life (listening time): Up to 20 hrs |
| Charging cable length: | USB-A to USB-C charging cable: 130 cm |
| Wireless: | Headset Bluetooth version: 5.2 Receiver Bluetooth version: 5.0 Wireless range: Up to 30 m (open field line of sight) |
| Sustainability: | Plastics: 25% post-consumer recycled material Paper Packaging: FSC™-certified Certified carbon neutral |
| Website: | For more information and purchase details visit: https://www.logitech.com/en-gb/products/headsets/zone-vibe-series-wireless.981-001126.html |
| Price: | £129.99 |
As an online tutor, I use a headset on a daily basis for work. Therefore, it's essential to have one that's not only functional but also comfortable. I've spent a few weeks testing out the Logitech Zone Vibe 125 wireless headset and I'll tell you from the outset, it's been a pleasure. Read on below for my Rapid Review.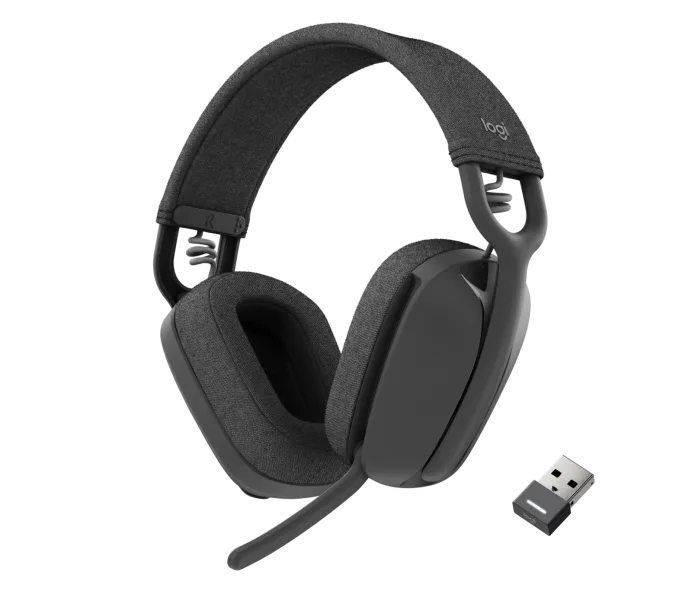 Getting Connected
In the box you'll find the Logitech Zone Vibe 125 wireless headset, a USB-A receiver, a USB-A to USB-C adapter (only compatible with the Zone Vibe 125's USB-A receiver), a USB-A to USB-C charging cable, a travel bag, and the safety/warranty guide. You can connect the headset to your PC using Bluetooth or the USB-A receiver (and USB-A to USB-C adapter if required) and to a mobile device using Bluetooth.
The first time I connected the headset to my Mac Mini it automatically connected to the receiver, but I had to head to the sound settings to get sound to play through the headset. I only needed to do this the first time I connected. In addition, in the first lesson I taught online using the headset I encountered a conflict between my webcam and the Zone Vibe 125 when both connected via a USB extension cable (using the receiver). In order to get both my webcam and the headsetto work, I had to make sure that one of the devices was connected via the extension cable and the other was inserted directly into the computer.
I had no issues any other time that I connected the headset (via both the receiver and Bluetooth) to my Mac Mini or my Windows laptop. Equally, it was easy to connect the Zone Vibe 125 to a mobile device via Bluetooth. On one call (in WhatsApp) I did have to select the headset as the audio output. However, once selected it did not drop the connection and sound quality remained good throughout the call.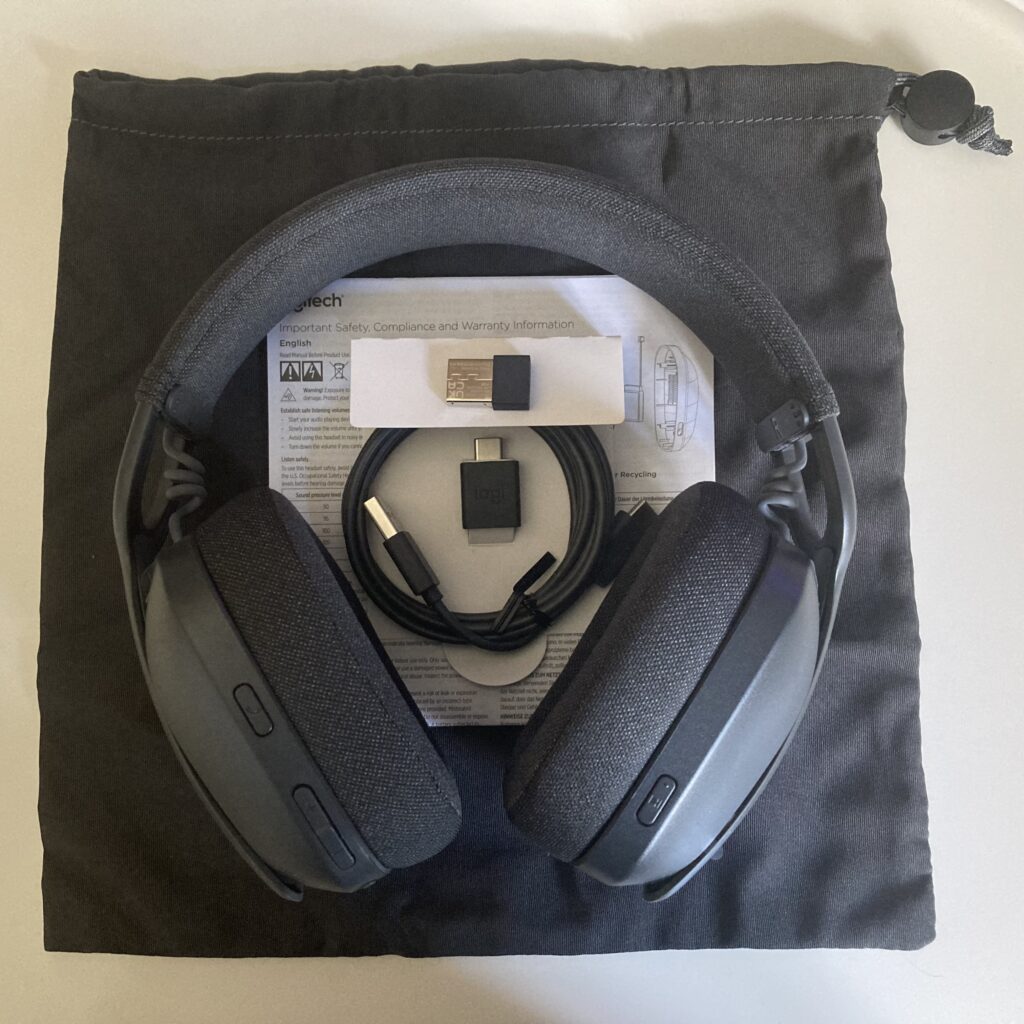 Comfort and Fit
I often spend upwards of four hours wearing a headset in one stretch. The Zone Vibe 125 headset is so light, it's easy to forget that you're wearing it – even over several hours. The headband adjusts for a snug fit over your head but doesn't create any pressure points. Equally, the fabric cups around the ears give a pleasantly tight fit without suffocating. The cups also felt comfortably breathable. I have a piercing in the upper cartilage of one ear that can sometimes snag on over-ear headsets, this did not happen with the Zone Vibe 125. Without a doubt, it's the most comfortable over-ear headset I've worn to date.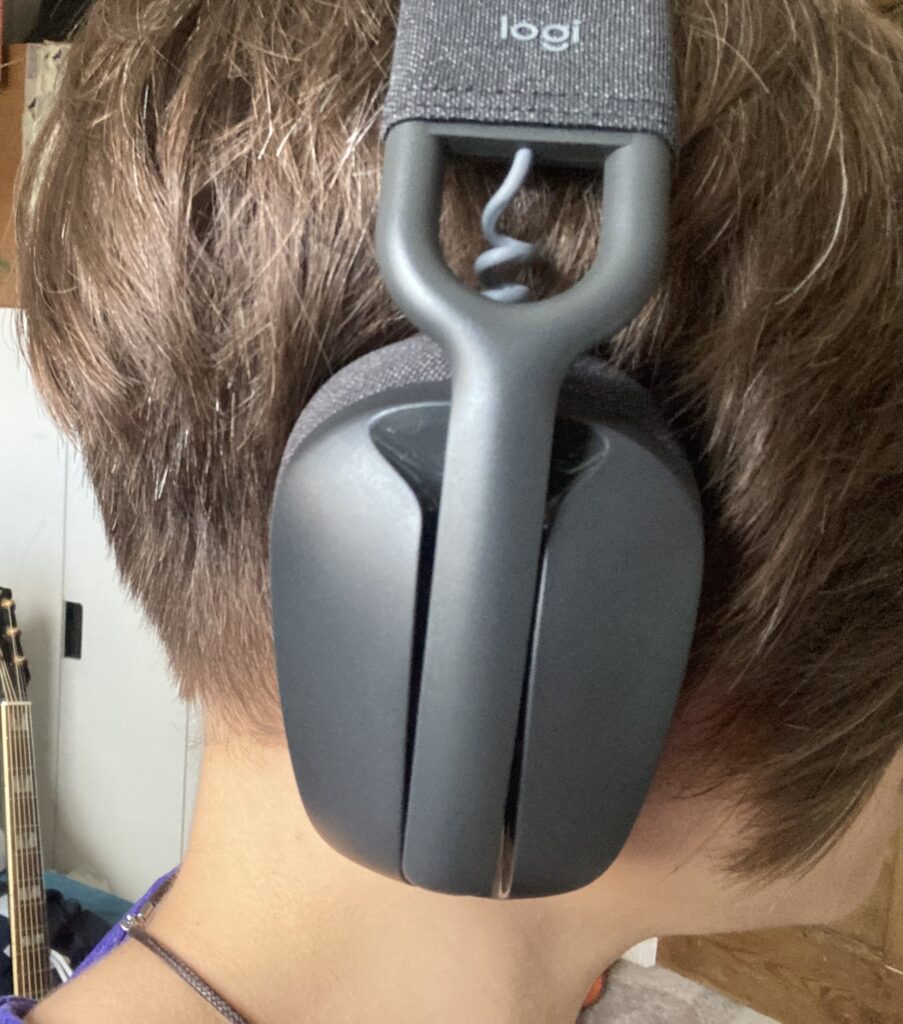 Headset Controls and Noise-cancelling Mic
On the headset, you have a few controls at your fingertips. You can adjust the volume, pause media playback, answer an incoming call, and mute the microphone. There are two ways to mute the mic via the device: either lift the microphone arm back up into the headset, or press a small button located on the microphone arm.
On the box, the microphone is advertised as noise-cancelling. To test this out, I turned on my desk fan whilst using the Zone Vibe 125 in various situations such as online lessons, phone calls and even an online gaming session. No-one could hear the fan in the background. This is great news for people needing to do meetings etc. in noisy environments.
Whilst on calls, in party chats gaming, and in online tutoring sessions, everyone reported being able to hear me clearly apart from on one occasion. When playing Fall Guys (using the in-game chat) with a friend in the US, he described my voice as sounding a little 'robotic' every so often. However, as I said, this was an isolated event.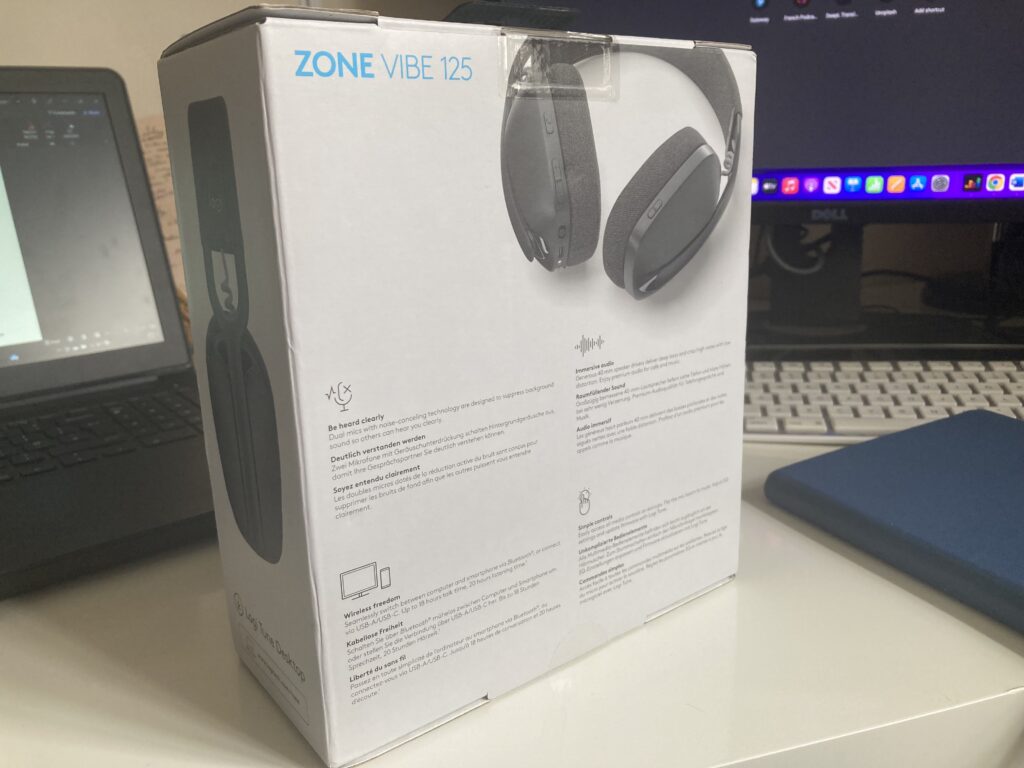 Sound Quality
I used the headset for delivering online tutoring lessons, listening to music, watching shows via a variety of streaming services, playing videogames on my laptop and voice/video calls on my smartphone. I found that the standard of sound delivered across each of these mediums was consistently high. Voices sounded crisp and clear, music and media playback sounded well-balanced and had a decent level of quality bass without the need to fiddle in sound settings.
There was no option to put the Zone Vibe 125 headset into a noise cancelling mode. However, although I could sometimes hear a low level of ambient noise, I didn't find that it was distracting. I was aware of my surroundings without them becoming the focus.
It's Not a Gaming Headset, but…
Whilst at my desk, I spend time playing PC games via Steam or cloud streaming Xbox Game Pass titles. Normally when doing this, I use the same headset I use when gaming on my PlayStation 4. I usually use this headset because it connects with a USB receiver, and I've had issues with headsets that only connect via Bluetooth losing their connection mid-game and leaving me without sound.
I didn't experience any issues with the Zone Vibe 125 dropping sound or connection during games. It stayed stable when used via Bluetooth and the USB receiver. When gaming I often find that I get quite warm, so I appreciated the breathable and light material around my ears and over my head.
It was a little frustrating not being able to adjust the balance between party chat and game sound directly from the headset, but I expected this since it's not made for gaming. Other than this mild irritation, I had no complaints about the Zone Vibe 125 for a bit of casual lunchbreak gaming.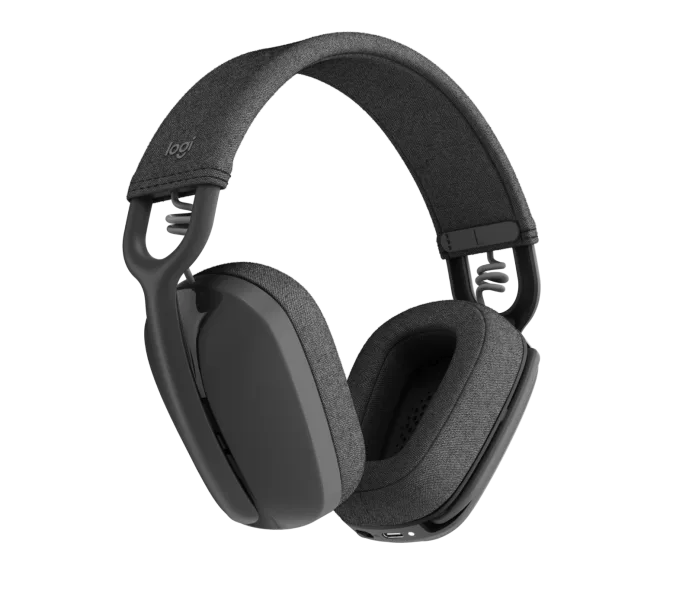 LogiTune
In order to update the software and firmware for the headset, you can download an app called LogiTune. You can also use this app to complete headset diagnostics, to adjust the mic level and to adjust a feature called 'Sidetone'. This is a feature that allows you to adjust the balance between hearing your own voice or external sounds. You can also connect your Outlook or Google calendar to the app to access meetings saved there quickly.
Battery and Charging
Out of the box, the Logitech Zone Vibe 125 came with 40% charge. The charging cable is quite long and the headset works whilst charging, so I was able to use the headset for a full day's work on the day I started testing it. Once, the battery became very low during a lesson but it was simple to attach the charging cable and carry on without any fuss.
I was able to get the advertised 18–20-hour battery life from the headset consistently. I found it helpful that the headset announces its charge level each time you turn it on, allowing me to plan when I would need to charge ahead of a busy day of teaching. Another useful feature is that the device turns off automatically after half an hour of inactivity. This meant that on the odd occasion that I forgot to turn the Zone Vibe 125 off, I didn't come back the next day to a drained headset.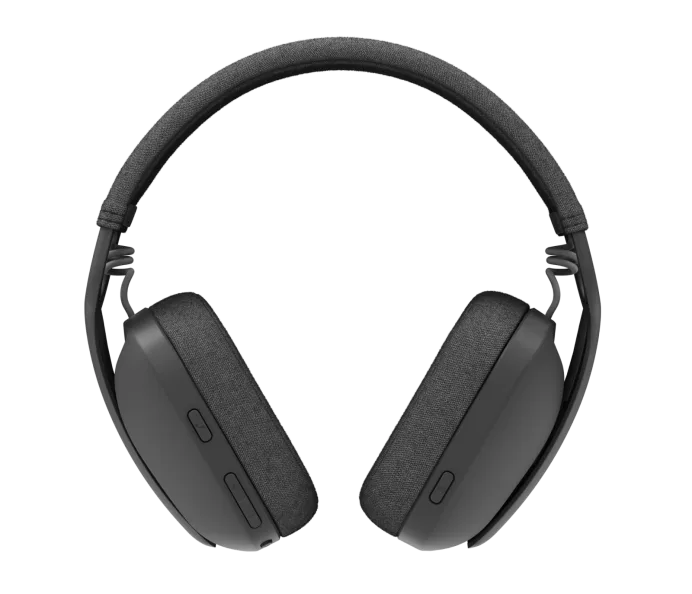 The Price Is Right
The Zone Vibe 125 is a brilliant headset for working from home, especially if you have a lot of online meetings. It also doubles up as a great headset for casual PC gaming. I found it to be extremely comfortable to wear over long periods of time, the breathable fabric kept my head cool, and it was easy to adjust. The noise-cancelling mic functions perfectly. It came in handy during hot weather when I needed to have my desk fan running during lessons, and when we had building work going on.
In between teaching sessions, I also enjoyed using the headset to listen to music or to catch up with a show on my lunchbreak. The sound quality was such that I could immerse myself in my tunes or the programme and unwind. If you're looking for a multipurpose wireless headset, I think that the Logitech Zone Vibe 125 should absolutely make the final cut when making your choice.
Rapid Reviews Rating
4.5 out of 5
4.5
You can buy the Logitech Zone Vibe 125 Wireless Headset from the Logitech website here
If you enjoyed this review, why not check out more of our tech reviews here?