18+
,
Action
,
Adult
,
Bullet-hell
,
Fantasy
,
Game
,
Gaming
,
Indie
,
Indie Dev
,
Nintendo
,
Nintendo Switch
,
Nintendo Switch Lite
,
Nintendo Switch Online
,
Rapid Reviews
,
Reviews
,
Sci-Fi
,
SHMUP
,
Shooter
,
Switch
Waifu Uncovered Review
Reading Time:
4
minutes
Fast Facts
Waifu Uncovered

Developer: One-Hand-Free-Studios
Publisher: East Asia Soft
Website: https://www.eastasiasoft.com/games/Waifu-Uncovered
Genre: Action, Shoot 'em up
Platform: Nintendo Switch
Age Rating: PEGI 18
Release Date: 16/07/2020
Price: £6.29

A code was provided for review purposes.
This was a tough game to review, not from its gameplay being deep or the story being complex, but just due to how most of the time spent playing this was also spent wondering "How did Nintendo let this onto the eShop". Read on to find out why this animé styled shoot 'em up is turning heads.
Aliens vs Clothes
Let's get it out of the way, this game is about shooting aliens to strip animé girls of their clothes. There's no way to make it sound any better than that. The game has a certain audience it's looking for…however; a quick Google search would allow players to find all the naked animé girls they want without having to pay for this title. Waifu Uncovered tries to be funny, but it misses the mark with its childish and immature attempt at humour. Often it's left until the boss fights at the end of each stage, but even the pre and post-stage screens have some text that feels like it's written by the child in school who tried too hard to be funny.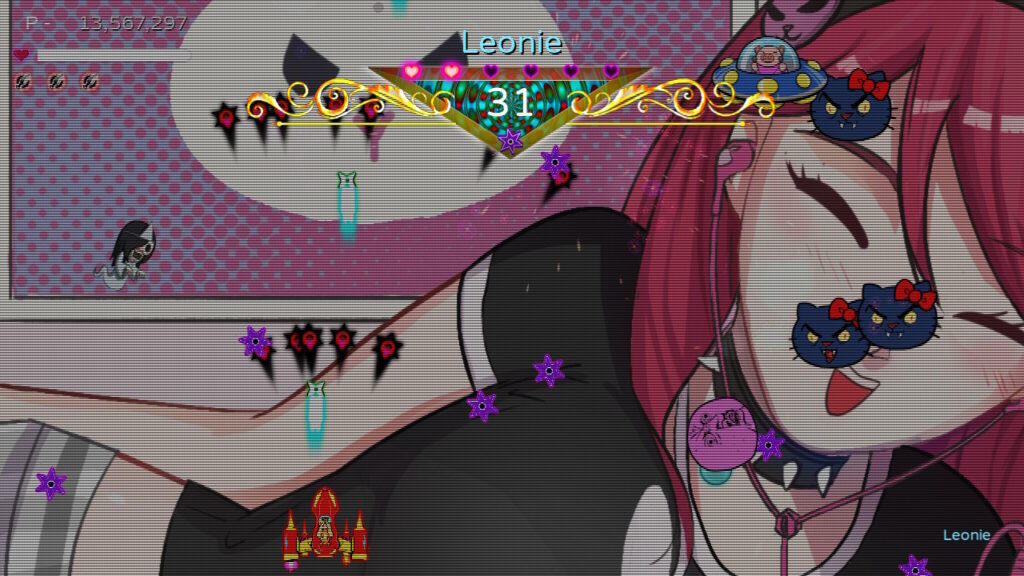 A Different Breed
Unlike a lot of shoot 'em ups (more commonly known as "shmups"), Waifu Uncovered has the background move around the player as opposed to the player moving through a stage or level. This can be a little disorientating at first but players will quickly adjust. However, like most games in the genre, Waifu Uncovered is packed with multiple ships to pilot and tonnes of upgrades to pickup. There is a little bit of depth here in regards to the stats of each ship and what weapons are available, however in reality, they don't seem to have a hugely significant impact on gameplay.
After the first level, players have the chance to score a bunch of upgrades at the start of each subsequent stage, which means they can be a lot easier than expected. Managing to survive long enough and pick up as many power-ups as possible will make the player an almost unstoppable killing machine. The sense of power was great, but the levels became far too easy due to this. Bullet-hell games thrive on filling the screen with hazards for the player to avoid, Waifu Uncovered changes this up by allowing the destruction of all of these obstacles to occur. This takes away all the pressure from a level and removes a lot of the challenge.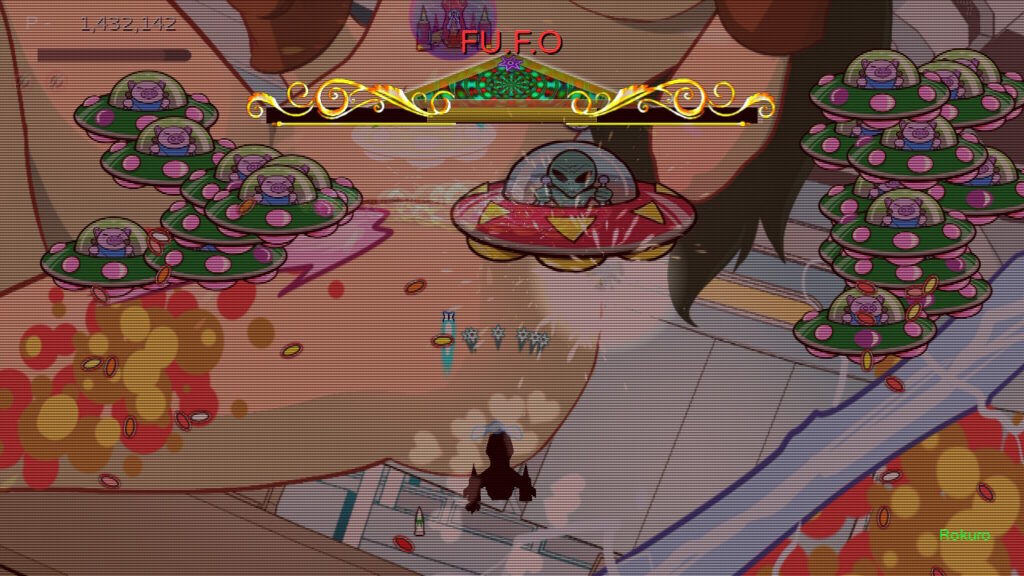 Beauty is in the Eye of the Beholder
Finishing a level allows players to look at the girl they just saved in the "Gallery". Where, once the ability has been unlocked, you'll be able to see the images either in a censored or fully uncensored style. The game also features three different game modes for playing the single-player experience, multiplayer options and online leaderboards.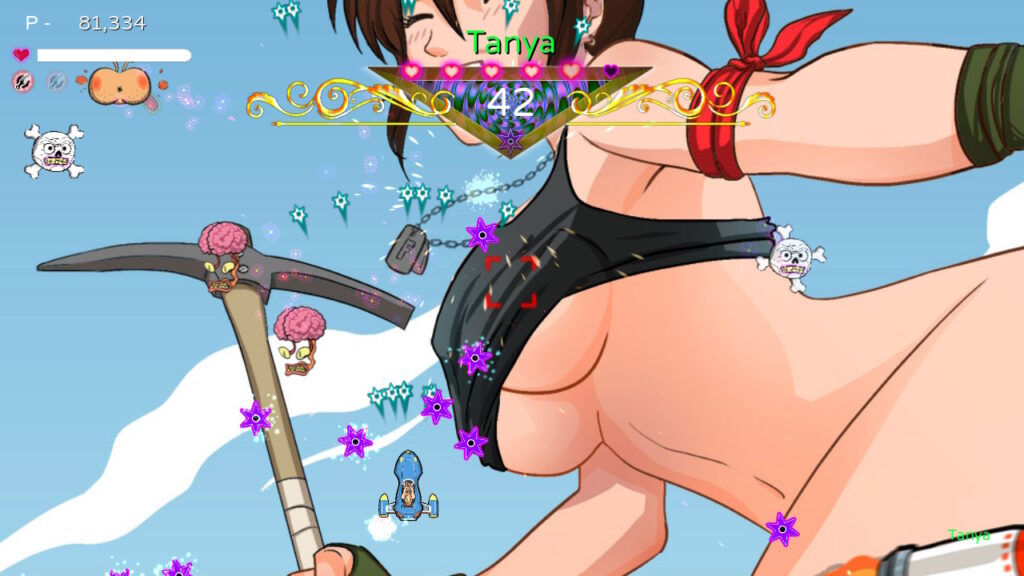 Unlike Senran Kagura Peach Ball (read our review here), Waifu Uncovered is a 2D game that doesn't stand out from other animé games, nor does it fit in either. Enemies can either be quite detailed or bland, there's no real in-between. The uninspiring visuals are matched by an equally uninspiring soundtrack. When audio loops it's possible to hear where the track starts and ends, the variety in music is minimal to say the least too. All in all this game's presentation won't leave a lasting impact on players.
If you're after a solid shmup, avoid this game. If you're after a game you can play out in public, avoid this game. In general, avoid this game. Waifu Uncovered is a terrible attempt at childish humour that would be more at home on a website like Newgrounds or eBaum's World than on the Nintendo eShop. If the gameplay was decent then it would have some saving grace, however, even that is lacklustre at best. Expectations for this game weren't high, and yet still somehow it manages to disappoint.
Rapid Reviews Rating
Waifu Uncovered can be purchased for the Nintendo Switch at the following link: Nintendo eShop