4K
,
4K HDR
,
HD
,
HDR
,
Multiplayer
,
Nacon
,
New
,
New Release
,
Next-Gen
,
Nintendo Switch
,
PC
,
PlayStation 4
,
PlayStation 5
,
PS4
,
PS5
,
Racing
,
Rapid Reviews
,
Reviews
,
Series S
,
Series X
,
Simulation
,
Sports
,
Xbox
,
Xbox One
,
Xbox Series S
,
Xbox Series X
WRC 10 Review
Reading Time:
5
minutes
Fast Facts
WRC 10

Developer: KT Racing
Publisher: Nacon
Website: wrcthegame.com
Genre(s): Racing, Sport, Multiplayer
Platform: Xbox Series X (Also available on Xbox One, PS4, PS5, Nintendo Switch and PC)
Age Rating: PEGI 3
Release Date: 02.09.21
Price: £49.99

A code was provided for review purposes
Introduction
For quite a few years the rally genre was dominated by Codemasters and their Colin McRae series – and later Dirt/Dirt Rally. Throughout every console generation, there's been a competitor for the rally crown and after a few years of trying, KT Racing finally nailed it last year with WRC 9 (check out our Xbox and Nintendo Switch reviews). This year, the developer is back with WRC 10. Not only does it improve on last year's already stellar title, it also adds plenty more to the series.
Career
The career mode of any WRC title is the game's bread-and-butter. It's the one mode that most players will spend their time with, and this year it is no different. WRC 10 has had a few career upgrades in the same vein as WRC 9 did over WRC 8. There's plenty here that caters for each skill level. Whether you are new to the series, or a rally veteran, WRC 10 will have you covered. Newer players are able to start off in the Junior WRC which will see a level playing field as everyone drives the Ford Fiesta Rally 4. The Junior WRC also gives you unlimited tryouts which allows for a greater learning of the game's mechanics without the fear of contract termination.
For those looking for a greater challenge, you're able to skip the junior events to jump straight into the WRC 3. Here you'll have to impress a manufacturer first before you get those contract offers. You also get three chances to impress, so it may be wise to get some practice in. Once you've impressed and accepted a contract, you are then taken to the main career menu. This is where most of your career will play out. It's fairly in-depth and will see you choosing from what optional events to take part in, to what staff to hire – and fire.
Crew management plays quite a part within the career mode. Each individual member provides various perks to your driver and team if they're active. These vary from reducing rally costs, to up to date weather reports, and even reducing the deficit of those all-important repairs. Morale and fatigue also play a big part too. Added stress and fatigue will see diminished returns on the perks that the crew member offers, so it's best to switch and change active members quite frequently.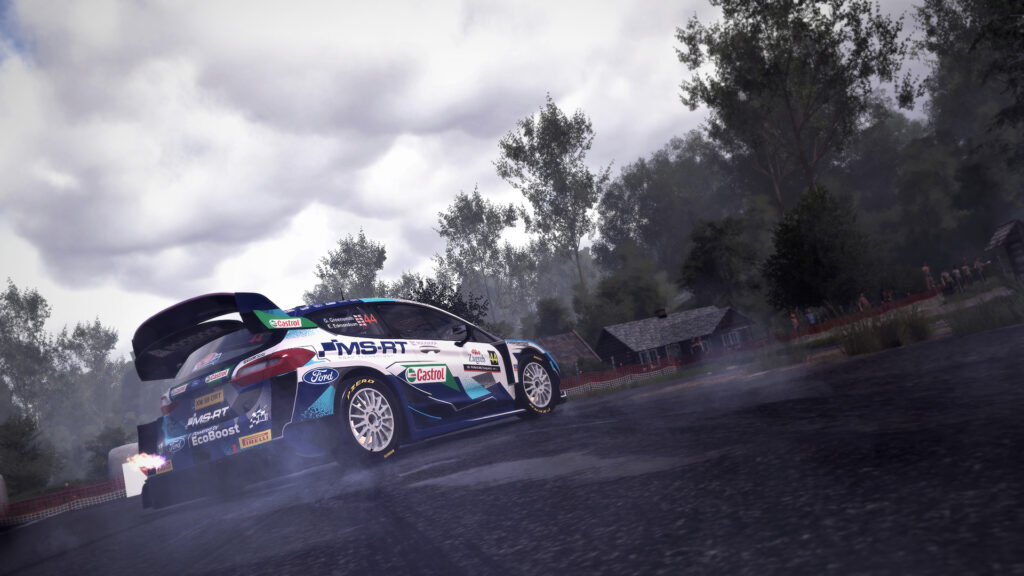 R&D
Away from Crew management, research & development also plays a key factor. As you perform on the track, you'll gain experience which can be spent on upgrades via a pretty impressive skill tree. These development points mainly strengthen both the team and the current car. You'll be able to unlock various upgrades that will improve part performance and durability, as well as improved crew morale, to more advanced crew specialisations. There's a lot here to unlock and each level really gets you thinking on what to spend the point on. Ultimately there isn't a right or wrong way to these upgrades and it all boils down to personal tastes.
Content
WRC 10 features pretty much your standard game type set when it comes to the racing genre. There are some additional rallies this year which come in the form of Belgium, Croatia, Estonia, and Spain, as well as the return of Greece, and six historical tracks. Considering WRC 10 also coincides with the WRC's 50th birthday, I'd expect plenty of celebration events – and maybe some DLC – in the coming months.
Away from singleplayer, those looking to test their mettle online are also catered for. There's plenty to choose from here such as creating your own championship tables, quick races, and full-blown championships. Friends can also team up to form various clubs which allows for a deeper multiplayer experience. There's also a split-screen mode included for those of you wanting that couch-multiplayer experience as well.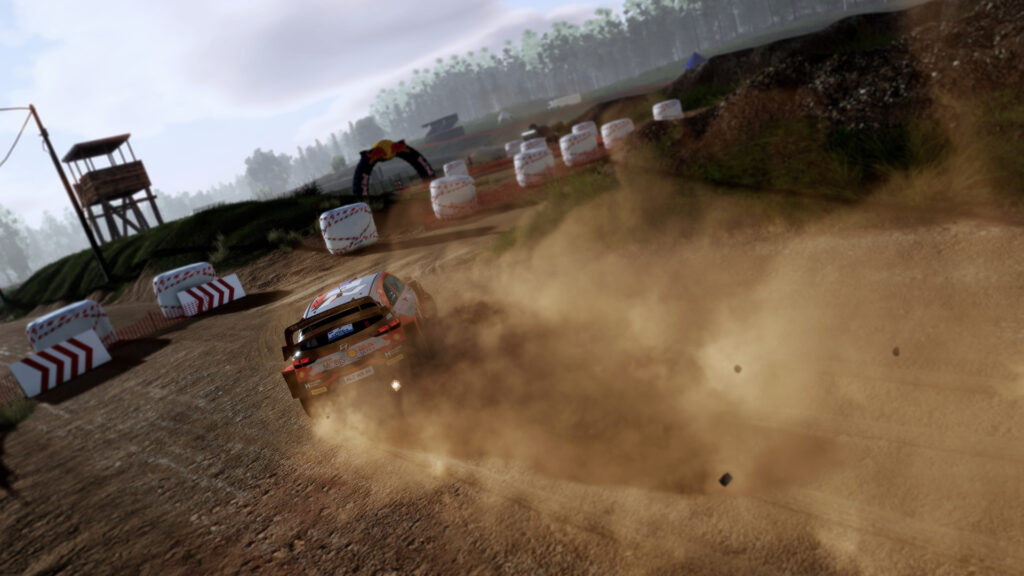 The biggest addition this year is the livery editor. As the title suggests this mode gives you the creative freedom to add a custom design to the game's many fully licenced cars. There's plenty of stickers and shapes that can all be manipulated to create some truly unique designs, or of those of the past. It certainly borrows plenty from the Forza series, but it's definitely a welcomed addition to the franchise.
Visuals
WRC 10 looks incredible on the flagship Xbox Series X console. The cars are the shining jewel here and each look great and instantly recognisable to their real-world counterparts. Damage and dirt are also used to great effect and aside from a visual aspect, they also affect how your car controls. There's been a lot put into making WRC 10 look and feel real, and on the Series X, it's certainly extremely good!
Each track has also had a lot of work put into them. You'll be cruising through plenty of landscapes that capture everything that the World Rally Championship has to offer. There's plenty of detail as you traverse the many winding hills and muddy tracks. Expect to see various spectators line certain parts of the course, as well as hovering helicopters and drones! It all adds to the experience and it certainly makes you feel as if you are part of the sport. Unfortunately, there are a few texture problems such as helicopters that can instantly change direction, and some mild screen tear. It isn't exactly game-breaking but it's not something that I experienced during WRC 9 and feels like a slight step backwards.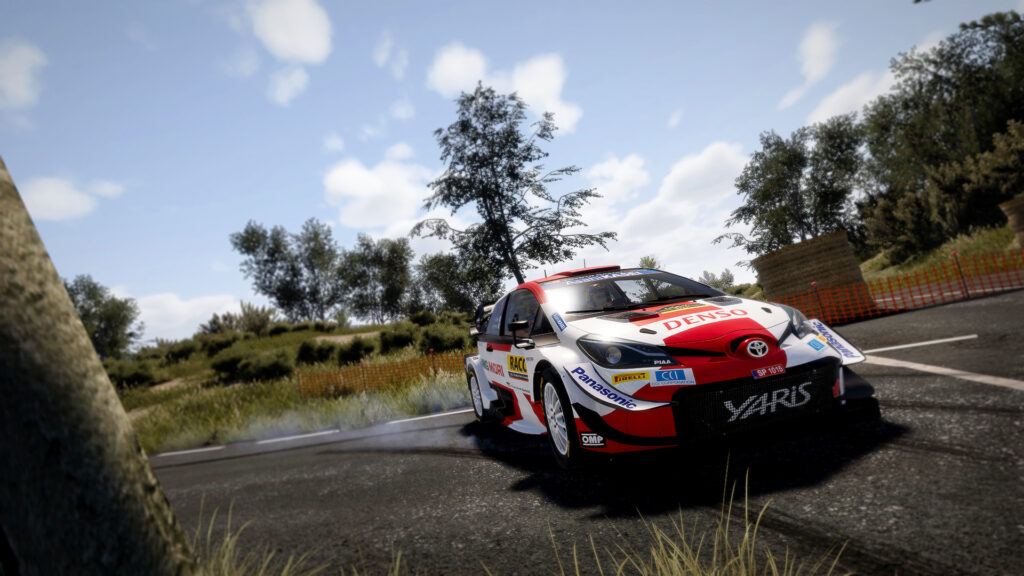 Sound
KT Racing have paid particular attention to how WRC 10 sounds. Each engine has been expertly rendered by utilising different recordings from various perspectives. This allows for a more immersive experience as the cars sound will react to your actions. The team have also added more detail to simulate the various surfaces you'll be driving on, as well as environmental impacts, and weather. It's certainly a step up over previous instalments and goes to show KT Racing passion for making WRC 10 the rally game of choice.
Summary
WRC 10 is an incredible rally title that improves and builds upon the foundation set within WRC 9. Developer KT Racing have a clear passion for the sport which is expertly captured by the crisp gameplay and gorgeous audiovisual design. There is the odd technical glitch which really should really be ironed out before release, but this is still a game worthy of anyone's time.
Rapid Reviews Rating
4.5 out of 5
4.5
WRC 10 is out now and can be purchased from the Microsoft Store by clicking here