18+
,
4K
,
4K HDR
,
AAA
,
Gaming
,
Horror
,
New
,
New Release
,
Next-Gen
,
PlayStation 5
,
PS5
,
Psychological
,
Rapid Reviews
,
Remake
,
Remaster
,
Reviews
,
Shooter
,
Third-person shooter
,
Thriller
,
Zombie
,
Zombie Horror Survival
Resident Evil 4 Review
Reading Time:
5
minutes
Fast Facts
Resident Evil 4

Developer: Capcom
Website: https://www.residentevil.com/re4/en-uk/
Genre(s): Horror, Survival, Action
Platform: PlayStation 5
Release Date: 24/3/23
Price: £54.99

A code was provided for review purposes
A Cathartic Joy-Ride
There has never been a buzz around the workplace lunch table and in social circles quite like the anticipation for this remake of Resident Evil 4. I've been a part of many conversations in recent weeks as the world has prepared itself for the 3rd remake project in this beloved series of games. The conversations are always divisive. Some love the thrill and flood of adrenaline that comes from the intensity of these games. Yet there are many gamers that recoil at the thought and just cannot participate in this style of game.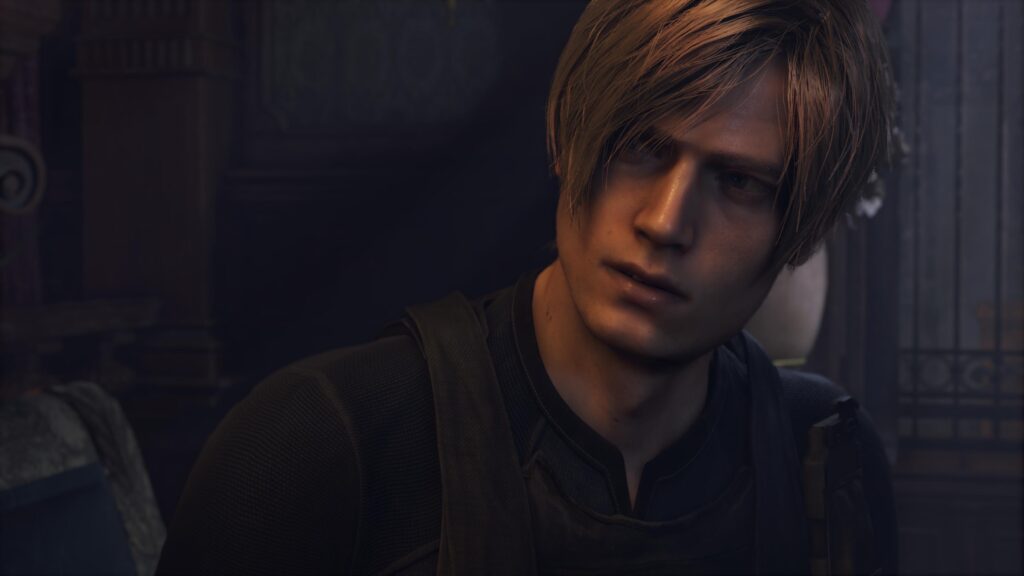 There is a real unease for some when it comes to horror gaming. The sense of tension, jump scares and prolonged anxiety fuelled moments is on a whole other level to the fleeting moments of horror in movies. It's in this space and mindset that I've chosen to review Resident Evil 4. I feel fortunate to have had the opportunity to review the last 3 Resident Evil releases from Capcom here at Rapid Reviews, however this one feels so, so different.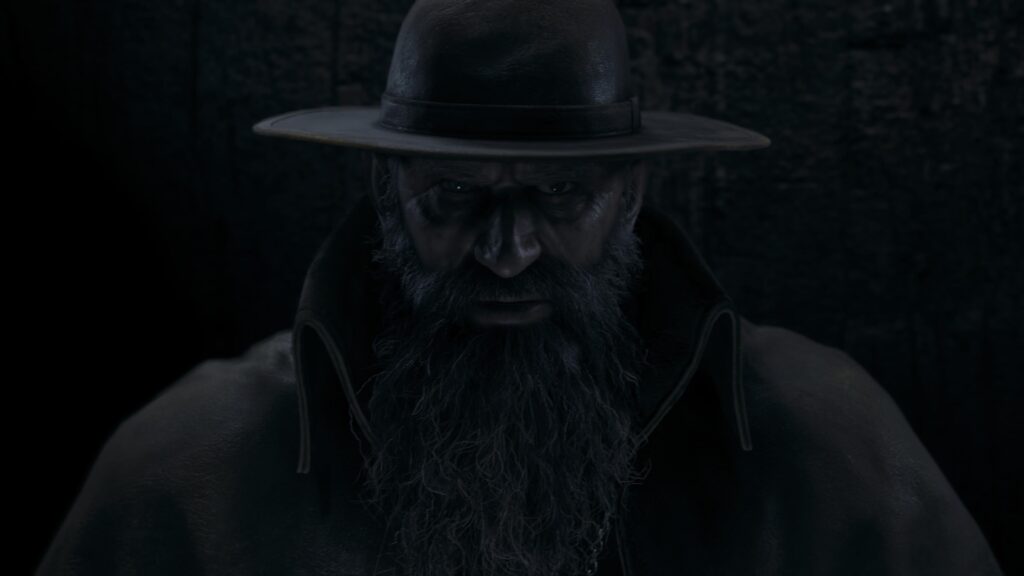 A Reimagining First
Resident Evil 4 is a re-creation of the 2005 classic, a game released on almost every single platform from Gamecube, to PS2, PS3, Wii, Xbox 360, Mobile, Windows, Oculus. You can play the original in almost as many places as Skyrim. At the time of release and almost 6 years in the making RE4 was a reimagining of what a Resident Evil game is and could be. Faster paced, action themed, better written and with diverse melee attacks and a broader variety of enemy encounters. It was a breakthrough moment for the genre. I unquestionably feel like they've approached this latest iteration with the same lens.
Our story follows Leon Kennedy, six years after the events of Raccoon City in RE2. He has been deployed in rural Spain to recover Ashley, the US Presidents daughter, who has been kidnapped by a strange religious cult. We quickly find out that things get very dark, very quickly and the enemies you encounter change the narrative. These zombie encounters are a whole new breed, with smart, calculated and lucid enemies from the get go. No more brainless gentle stumblers going gently into the night. These Spanish villagers sprint, throw fire, climb ladders, stairs, vault through windows and do what every is necessary to squeeze your head into a bubbling puddle of dismemberment.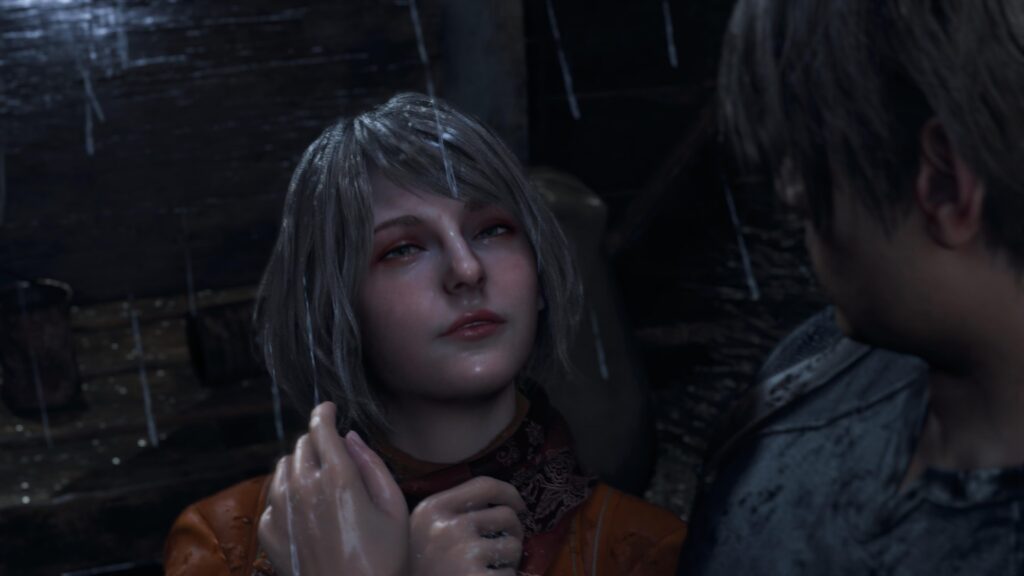 Familiarity Second
The vibe of the game draws on so many influences like Silent Hill and Parasite Eve, yet also reminds me of modern games that drew influences from the original too such as Bloodbourne. It feels a little like horror game inception. The enemies are sinister and dark, and it feels like the whole tone of the game has changed. This game feels bleaker, like all hope has been sucked away. The original felt like an action adventure game with horror elements. This remake feels as dark as RE Village, and I'm here for that.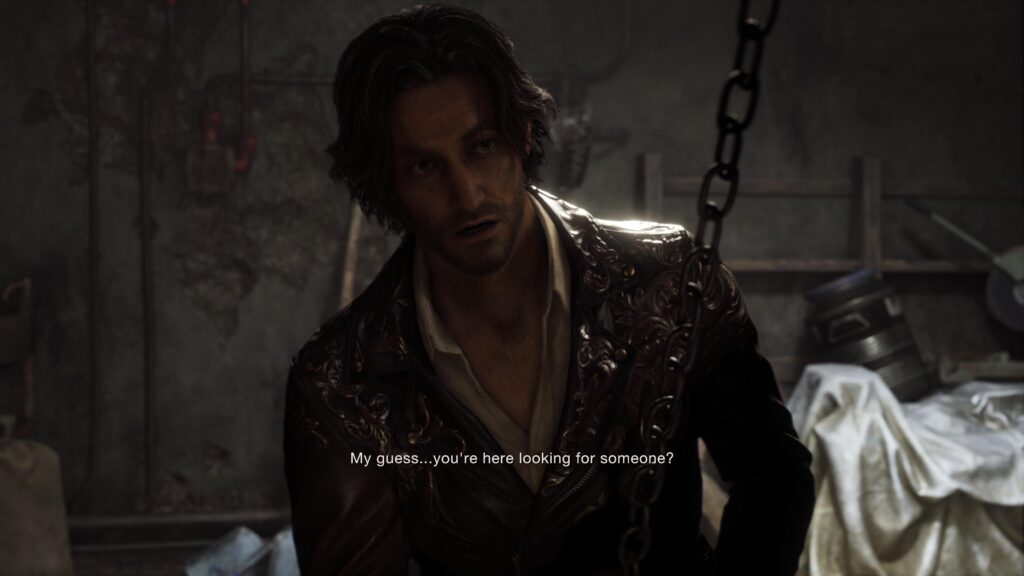 Roots Run Deep
From the opening section of the game where you enter that first village and have to strategise your way through hoards of demented village folk, this game challenges you. With every fibre of your being, you have to approach each moment with strategy and intelligence. Throughout all of my 16 hour play through, I was constantly limited on resources (I played on Standard difficultly throughout). At times I breached a room like Marcus Fenix and unloaded shotgun shells into whatever stood in my way. Other times I played stealth like Joel with a shiv in a room full of clickers. At times I'd stay back and pick off enemies with a scoped rifle. Other moments with zero ammo, I'd run and hope I could make it through to the other side.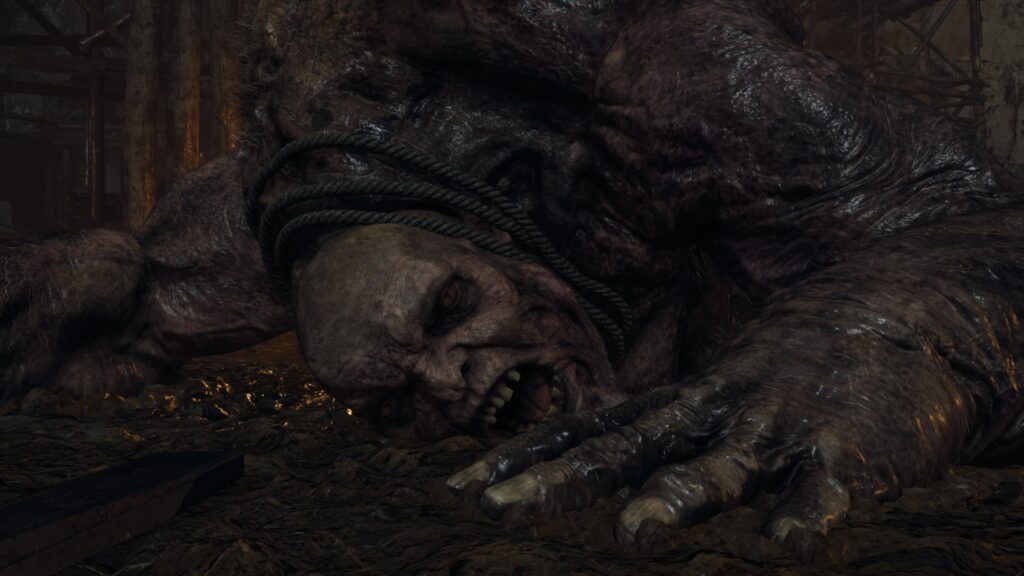 It does something really special with this mechanic. The game grips you and forces you to be adaptive and considered with how you approach the game. It makes you really think, and the cathartic moments this creates are unlike anything I've ever played. There are of course still lots of fun moments, and it retains all of the originals charm. When I'm not getting stuck in seemingly endless bear traps I'd get to roundhouse kick a granny, or suplex the towns baker on the rooftop of a church.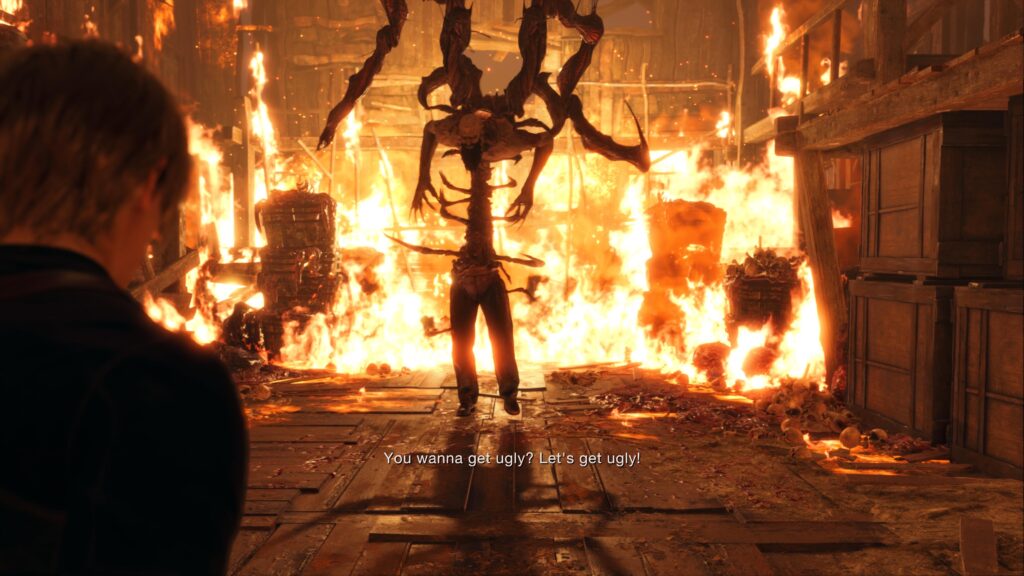 Visceral Masterclass
Unsurprisingly the proprietary RE Engine really excels in making this game look absolutely stunning, and enemies frankly grotesque in equal measure. Fire effects crackle and spread appearing truly life like. Landscapes are rain saturated, miserable and incredibly detailed with the only thing that could be improved upon is the draw distance. Many enemies as they shrink into the backgrounds of scenes lose sharpness and suffer with motion blur.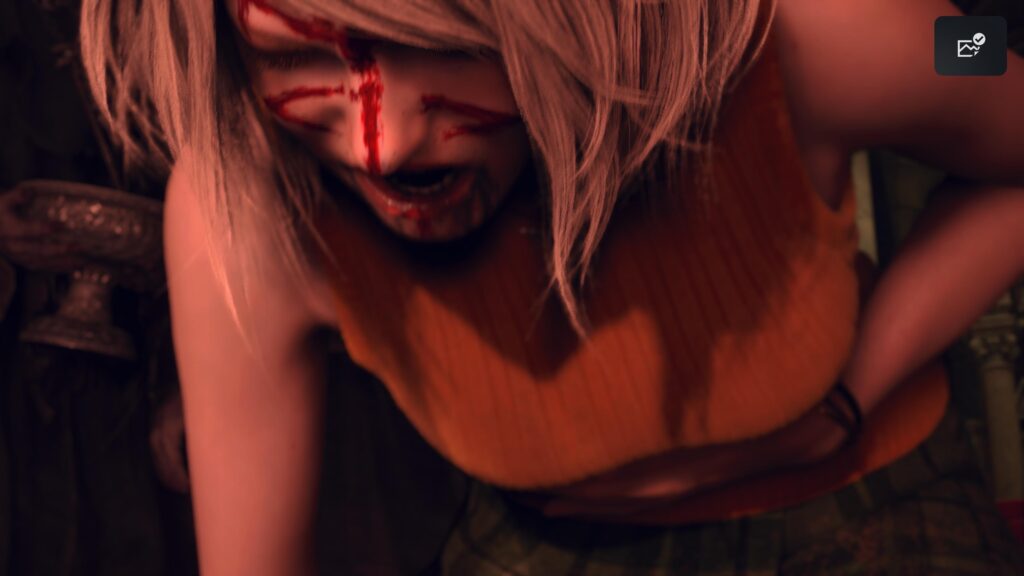 The absolute unquestionably best part of this game? The way it sounds. I played using the Sony Pulse 3D headset and it may have created the most mentally taxing soundtrack I've heard in a game since Senua's Sacrifice. Sounds are positional and raise and lower in volume and tone based on location. You can hear whispering in the bushes, rats gnawing in the corner of the room, satanic chanting in those dulcet Spanish tones. It's an experience that has to be lived, and at least 5 times I had to whip my headset off as I thought somebody has stepped into the room with me.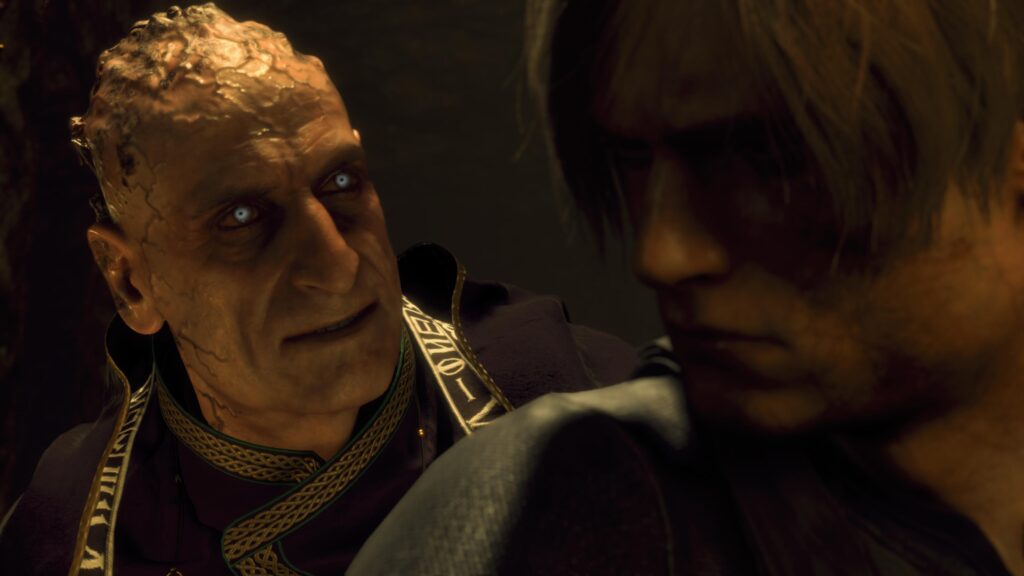 Every Little Detail
There were several interviews with game directors and representatives from Capcom back in 2017, who talked about the challenges that would come from remaking Resident Evil 4. How difficult it would be to build on something so breakthrough and so beloved. We often wish to protect our memories and experiences when we love something so much. Yet this game is without question, without a moments doubt in my mind the very best game Capcom have ever made. Everything added enhances the narrative. Every boss fight reimagined and far more engaging and interesting. Every piece of dialogue re-written or positioned.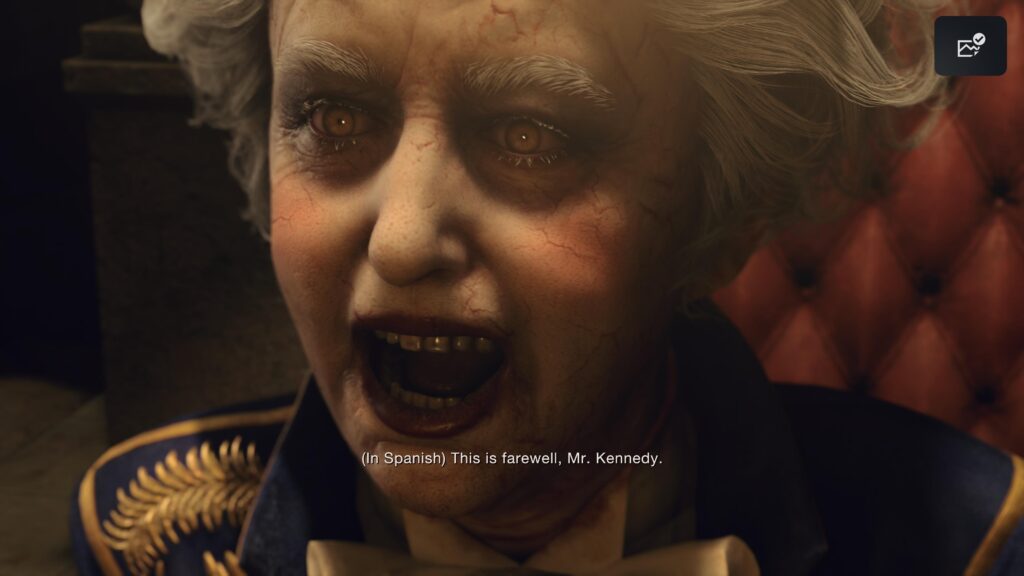 I do not know where Capcom can possibly go from here. This game was the flagship pièce de résistance of the Resident Evil series, and its been rebuilt into an absolute contender and at this moment front runner for Game Of The Year 2023. Yet with over 3 millions unit sales Worldwide in their first 6 days, I guess they have the resources to figure that out.
I hope everyone gets an opportunity to play this game. Just make sure you keep the lights on.
Rapid Reviews Rating
5 out of 5
5
You can purchase Resident Evil 4 Remake from the PlayStation Store