18+
,
4K
,
4K HDR
,
Adventure
,
HDR
,
Indie
,
Indie Dev
,
Next-Gen
,
Nintendo OLED
,
Nintendo Switch
,
Nintendo Switch Lite
,
PC
,
PlayStation 5
,
PS5
,
Rapid Reviews
,
Remake
,
Reviews
,
Series S
,
Series X
,
Shooter
,
Steam
,
Xbox Series S
,
Xbox Series X
Bright Memory: Infinite Platinum Edition Review
Reading Time:
4
minutes
Fast Facts
Bright Memory: Infinite Platinum Edition

Developer: FYQD-STUDIO
Publisher: PLAYISM
Website: https://playism.com/en/game/bright-memory-infinite/
Genre(s): Action, Adventure, Shooter
Platform: Xbox Series X|S (version reviewed), PlayStation 5, PC, Nintendo Switch
Age Rating: PEGI 18
Release Date: 21/7/22
Price: £16.74

A code was provided for review purposes
Introduction
Created by indie developer FYQD-Studio, Bright Memory made its debut back in 2019 as part of Steam's Early Access program. Originally released as Bright Memory Episode 1, the indie first-person shooter received great reviews, and to this day holds a 91% approval rating on Steam. Instead of releasing the planned Bright Memory Episode 2, FYQD-STUDIO have instead completed the game, and rebranded it under the new name of, Bright Memory: Infinite.
Black Hole Sun
Straight off the bat and Bright Memory: Infinite isn't a large game. My first playthrough saw me finish the game in just under 2.5-hours – which also factors in dying and attempting to explore the world.
In terms of story, the game's narrative takes place across seven chapters which sees our protagonist tackling a bunch of ancient beings, a vengeful emperor, military personnel, and a black hole. Taking place on a island that's fallen under the influence of said black hole, Shelia (the playable character) is tasked with investigating the anomaly. Meanwhile, an unnamed military force have also occupied the island and are in search of mystery power. To make things worse a bunch of random ancient warriors keep appearing who also seem to be attracted by the black hole's presence. With Shelia firmly stuck in the middle, she not only has to survive to complete her own nondescript mission – but also fight everyone that stands in her way.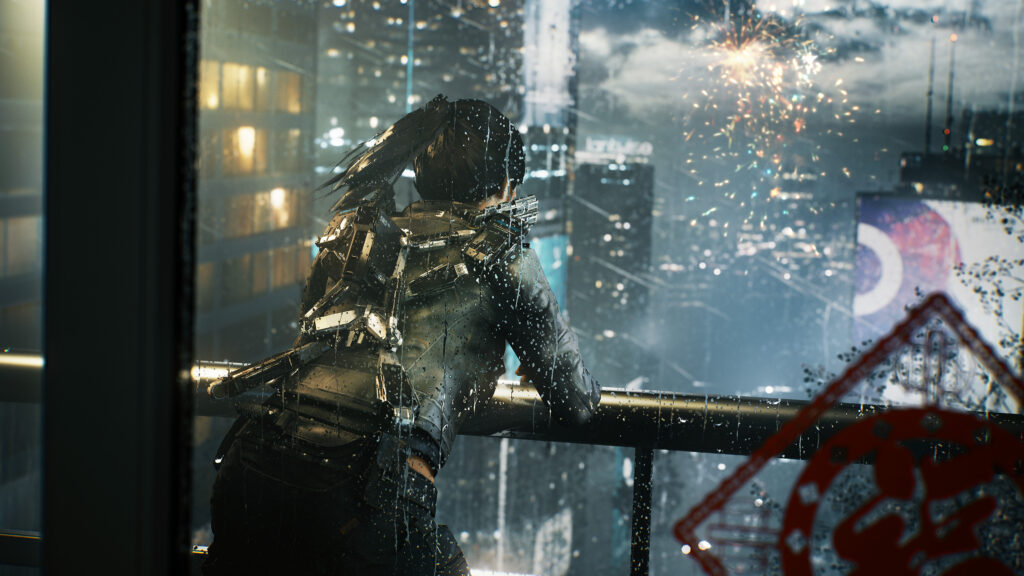 Swords & Guns
While its story is pretty forgettable, Bright Memory: Infinite's sword and gunplay is pretty good. As you traverse across the linear stages, Sheila starts to gather quite an arsenal of weapons and skills. This in turn allows you to dispense your form of justice in various ways that mainly consist of bullets – or a very sharp blade. Sheila also has access to a few unlockable "super powers" which also supplement her combat proficiency.
Utilising these powers essentially allows you a more free form approach to combat. Across the game I never got tired of pulling enemies towards me to then shower them in a hail of bullets. Or even quickly dashing around shielded enemies to stab them from behind. It really is great fun, and when coupled with the game's variety of weapons and sub-ammo, it offers a lot of combat options.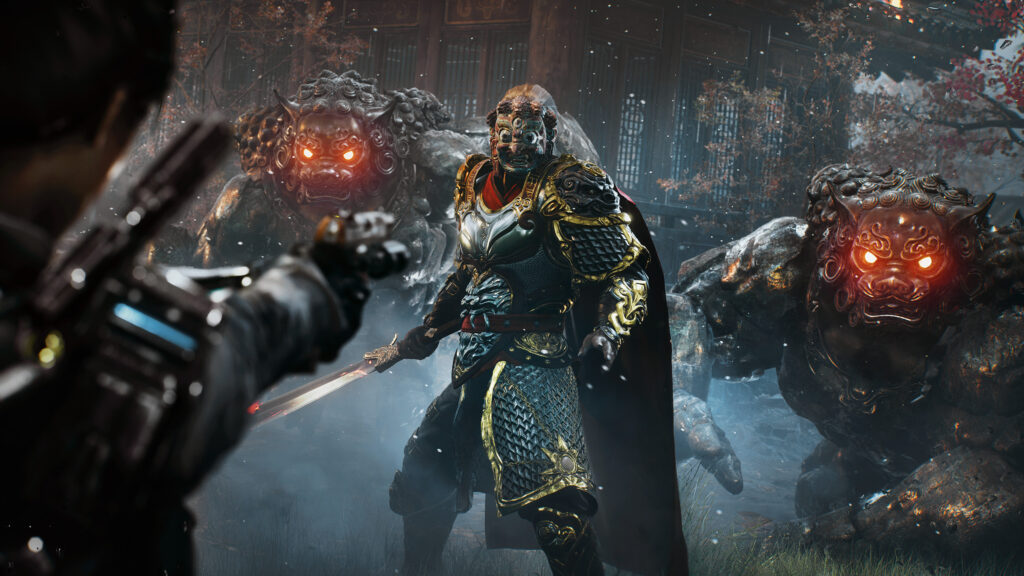 No matter how you approach combat, each weapon – or sword – feels great. It's also safe to say that each weapon is fairly balanced with a great degree of weight and realistic behaviours. Whether you're blasting enemies in their ancient faces with a shotgun, or slicing them with the impressive sword – Bright Memory: Infinite's combat flows effortlessly.
Performance
From a technical point of view, Bright Memory: Infinite is leaps and bounds over its predecessor. Long gone are the multiple drops in frame rate and that pesky screen tear. Instead we get a plethora of gorgeous real-world inspired landscapes, ray tracing effects, and the already mentioned solid gameplay. While the game has improved from the original, it is still plagued by some plastic looking character designs. While this criticism mainly falls upon the generic military goons (complete with gleaming haz-mat suits) the rest of the enemies have a more organic feel to them. With that said, this shouldn't put you off playing the game. Seeing as the combat comes at quite a pace, the military action men will be long dead before you've even noticed.
Excessive Pricing
When you consider that Bright Memory: Infinite can be finished within 2-hours its £16.74 entry fee is a little steep. While we could see various add-ons for the game coming later in its life, at the moment it's a bare-bones experience. In a somewhat bittersweet gesture, those who bought the original Bright Memory do get a discount off of purchasing Infinite – yet PC buyers got the game for free…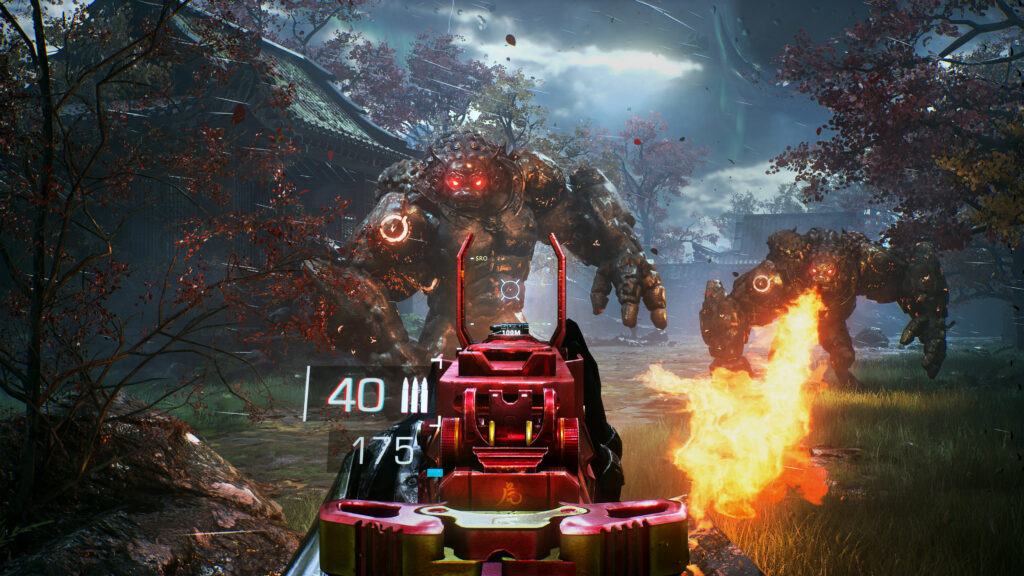 Summary
When it's said and done, Bright Memory: Infinite is a game worth experiencing. It's very well presented and is a massive improvement over its predecessor in every way. While its story is both confusing and forgettable, this is more than made up for by its stylish sword and gunplay.
More than this, Bright Memory: Infinite also serves as a giant billboard for developer FYQD-STUDIO. Considering the bulk of the game was developed by a single person – it's a massive achievement. While it's not perfect, it is a great launch platform to adapt and inspire for the future. With a larger budget and increased man-power, the future certainly could be a bright one!
Rapid Reviews Rating


3.5 out of 5
Bright Memory: Infinite Platinum Edition is available now and can be purchased from the Microsoft Store by clicking here.