18+
,
AAA
,
Action
,
Call of Duty
,
Co-op
,
DLC
,
First Person Shooter
,
First-Person
,
FPS
,
Game
,
Game Pass
,
Gaming
,
Giveaway
,
Mobile Gaming
,
Multiplayer
,
New
,
PC
,
Playstation
,
PlayStation 4
,
PlayStation 5
,
PS4
,
PS5
,
Rapid Reviews
,
Reviews
,
Season Pass
,
Shooter
,
Tactical
Modern Warfare 2.0 – BlackCell
Reading Time:
6
minutes
Season 3 – Modern Warfare 2 : Battle Pass & BlackCell
Modern Warfare 2 landed at the end of October last year, and if you still need to figure out who or what Modern Warfare is, where have you been? Rob's multiplayer review is here. Temp's campaign review is here.
By now, we're all used to the Seasons and the updates that have come over the last many months, but this season heralds a new update that changes the Battle Pass.
Before we talk about BlackCell, something we still need to do here at RapidReviewsUK is discuss the evolution of Warzone into DMZ—something I enjoy playing.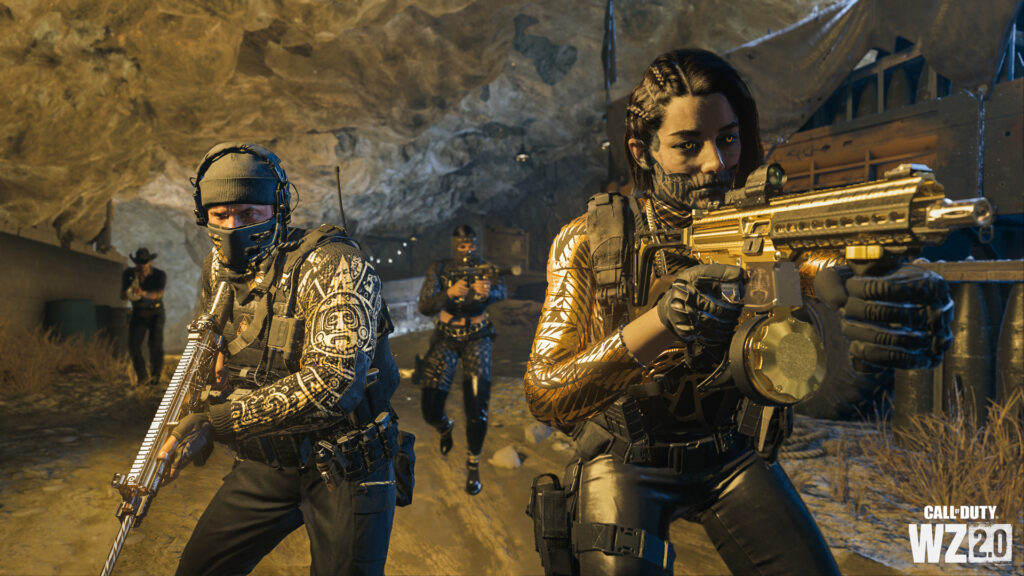 Let's talk DMZ
DMZ is a collaborative effort between players to complete faction missions, battle AI and other humans. Alongside scavenging and successfully exfiltrating from the map with your loot. DMZ has real potential to bring teamwork to the forefront. Rather than screaming at your teammates in Battle Royale, because they're talking about French words for Seal whilst I'm engaging four actual enemy combatants. Sorry, flashbacks!
The tactical approach of DMZ is engaging. It's more than just fast-paced shooting. It's communication and figuring out the best way to attack an objective, especially if there are real players also engaging in the same area.
DMZ also has the option to recruit teammates and request to join others, so if you're downed, there's scope for friendly contact. However, this relies on sociable players reciprocating.
Tactically a three-person team is a good option, but I'd love to load in as a four or a two-person team. I don't know how that would work with playlists and recruiting, but as we also play quads resurgence, DMZ then becomes second to that.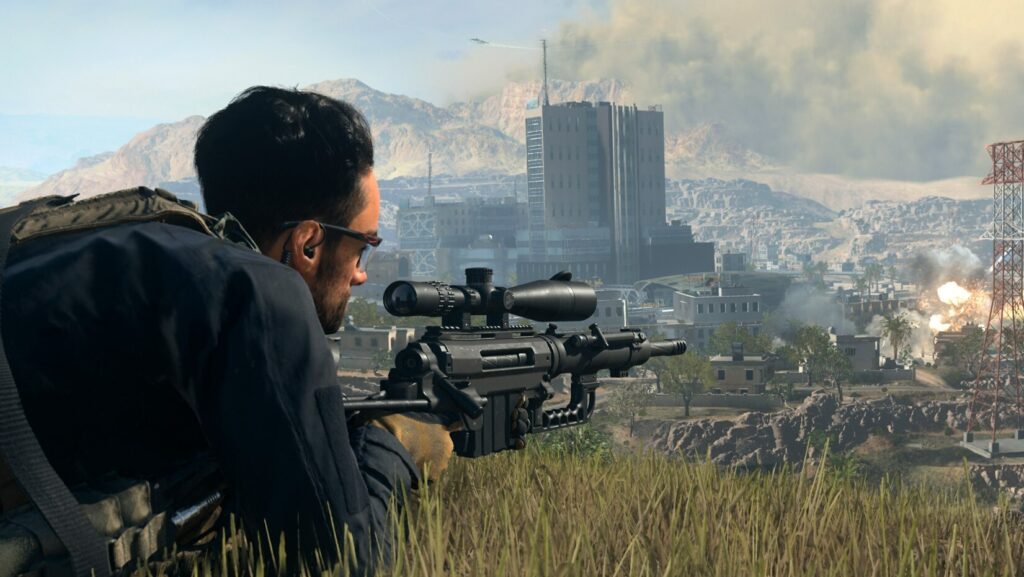 As we move through Season 3, DMZ and the missions, have become more elaborate with cross-map objectives and higher-risk content. Yet the rewards seem subpar to those specific missions. I prefer something more substantial than a calling card, contraband or XP for these missions.
Season 3 has also updated the AI's parameters to insane accuracy with Punsiher-like aggression. Spawning into maps and having a whole platoon right in front of you is daunting, especially as you load in with only the plates in your vest and ammo in your weapon.
However, one of my biggest gripes is not losing my streak (although that is annoying). It's no microphones! People leave to finish their missions, causing the group to split, and you become outgunned, especially against grunts and Juggernauts.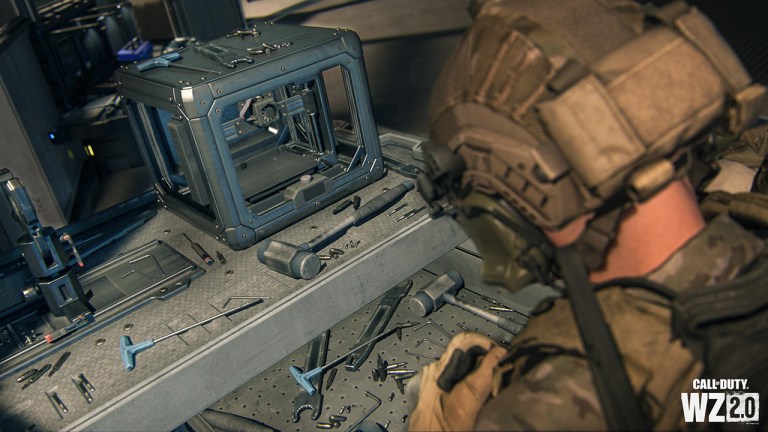 I think the Raids are what DMZ could be, but tuned slightly lower on difficulty, especially for more casual-based players who log on after a hard day's work. I can't recall the length of time it took to finish Episode 1 of Raid at the final stage of the countdown as my other teammates kept getting downed and having to restart.
DMZ, with a more elaborate PVE option and more in-depth missions, could open up the world—simultaneous take-downs, cross-map hunts etc. With no players, just AI, it could add depth and more stories to the Modern Warfare franchise.
DMZ does offer some new items that can help carry over. Successfully exfiltrating can gain you a perk, barter items and get new loot; including new backpacks that can protect your items after exfil, when they would usually be swapped out for mission XP.
Active Duty slots allow you to pick the right person for the mission, weapon upgrade benches allow in-game customisation and tempered plates give you more resilience against gunfire.
All in all, I do love DMZ. I just wish there were a few tweaks to solidify the experience.
Season 3
Season 3 commenced with new skins, blueprints, maps, battle passes etc. The same as every other season. Nothing new here. Recycling materials, especially skins, taking more cod points or real money from their player base for things they'd similarly purchased in MW1. I can understand the frustrations of people not having access to their other items after spending over £60 on the base game alone and then investing hundreds in cosmetics. The number of blueprints and skins collectively unlocked in my friendship group alone since 2019 has been insane.
Yes, it's a different engine, but some fan service would've been welcomed concerning Modern Warfare 1 cosmetics.
BlackCell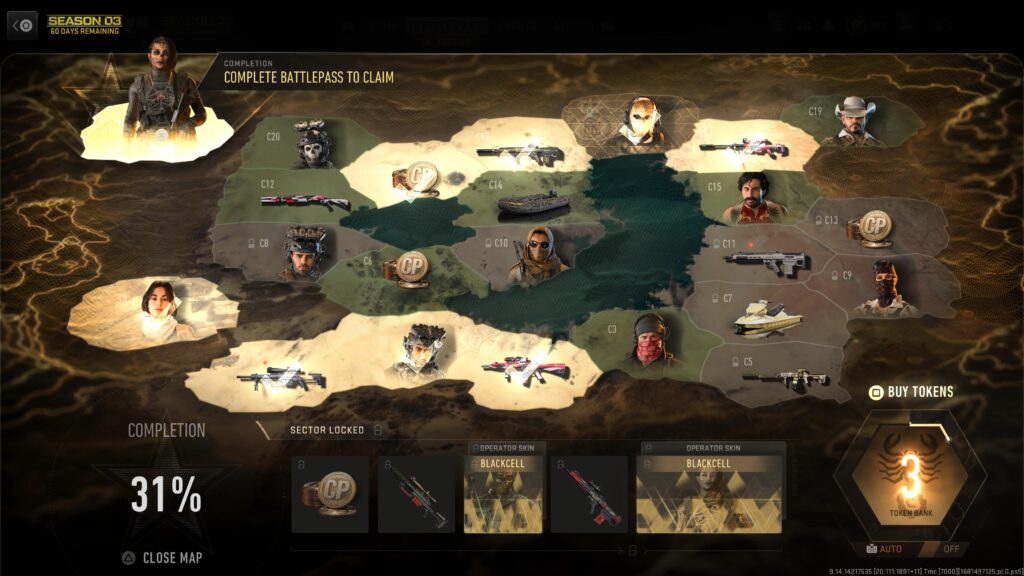 BlackCell is the next evolution of the BattlePass. COD points gained via the BP can be reclaimed if you completed previous ones, with 1100 Points getting you primary access, and if you bought the Vault Edition, you have been recycling cod points since WZ 2.0 launched.
Aside from the Store's COD point system and real money packs, you're essentially playing to unlock. Time and effort yield rewards, after all.
However, from a financial decision, potentially, this has yet to be as successful this time. Players I've spoken to are worried about getting burnt by the next edition of MW and losing everything once more. Is this why BlackCell has been launched?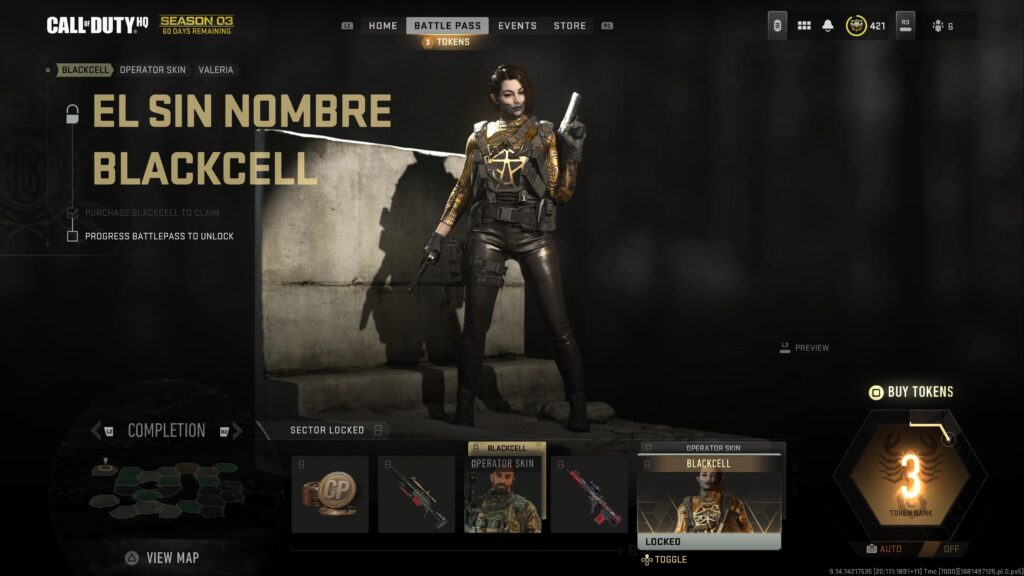 BlackCell offers something a little different, an additional reward that's not replacing the basic BP rewards. Purchasing BlackCell gives you an alternate starting point alongside distinct "costumes" for characters you would unlock in different stages.
BlackCell as a "value" works out to around 7,000 COD Points, which is about £60 or $70.
As a cost, BlackCell was £25 or $30.
You get all this; gold and black skins, tuned weapon blueprints, exclusive finishing moves, and COD Points. You also get an instant 1,100 COD Points on purchase and 1,400 for completing the BP, alongside 20 tier skips (25 for Playstation).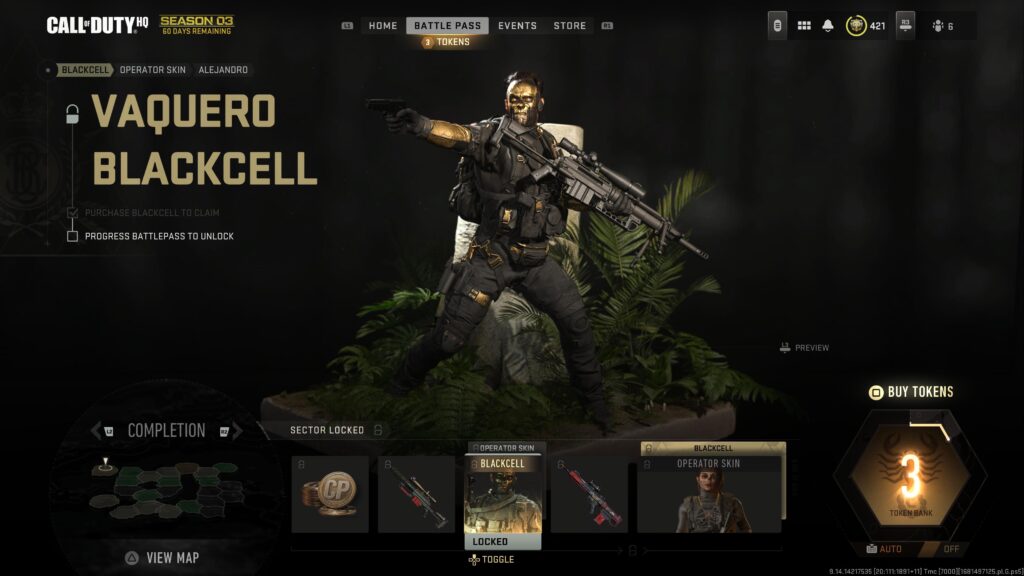 This map system however, isn't for me. I understand the "choice" it gives you about what you wish to attain, but in reality, you're still following a path because you can't move on until you complete a sector anyways.
Do I like the idea of more premium items? Absolutely.
Do I wish I could've used my existing COD Points? Absolutely.
Is BlackCell for everyone? Absolutely not!
Did I want it? Of course!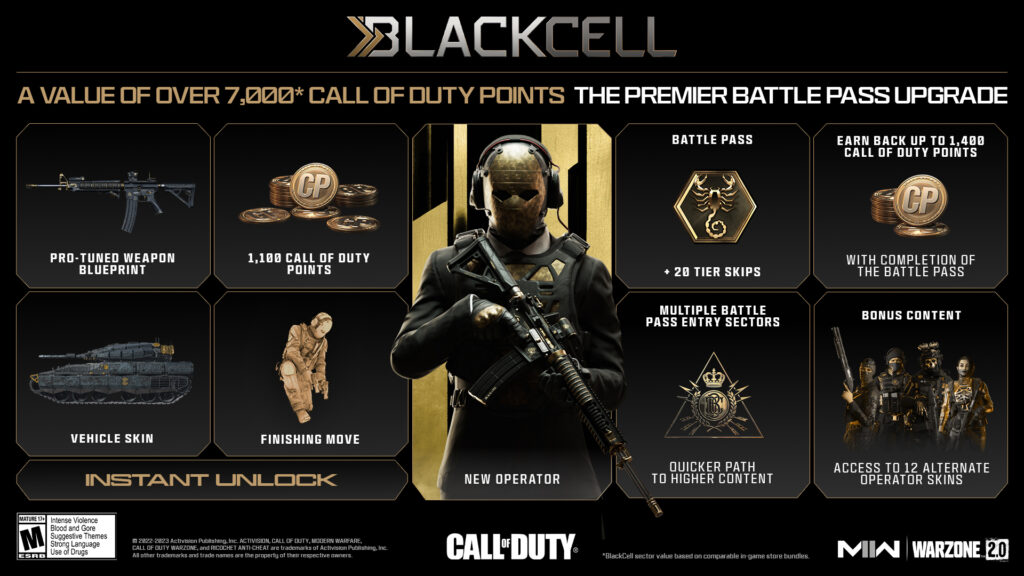 It's true. The BlackCell Battle Pass is only for some, but there are a lot of people out there who will buy it. BlackCell offers an incentive to keep playing the game and using what they've now unlocked, for others, it'll be a showcase of financial status.
However, for those who understand how revenue streams work, it'll be a way to show support for a game they enjoy playing and wish to see more of.
I personally want to experience more incredible Modern Warfare games, which require revenue streams to deliver engaging content, and if this money could go towards a full-length feature film, set in this universe, that would be the cherry on top!
Nobody should judge you wherever or however you choose to spend your money. Just be gamble aware, and only spend what you have. Think food, clothes, and shelter first.
But at the end of each day, it's a game. So enjoy it how you want!