AAC
,
Active Noise Cancellation
,
ANC
,
aptX
,
aptX LL
,
Audio
,
Bluetooth
,
Charging
,
Dolby Atmos
,
Final
,
Gadgets
,
Hardware Reviews
,
Headphones
,
Mobile
,
Mobile Gaming
,
New
,
New Release
,
Noise Cancelling
,
Product Reviews
,
Rapid Reviews
,
Reviews
,
SBC
,
Series X
,
SHIBO
,
Sound
,
Tech
,
Tech Review
,
USB-C
,
UX3000
,
Wireless
Final UX3000 Rapid Review
Reading Time:
4
minutes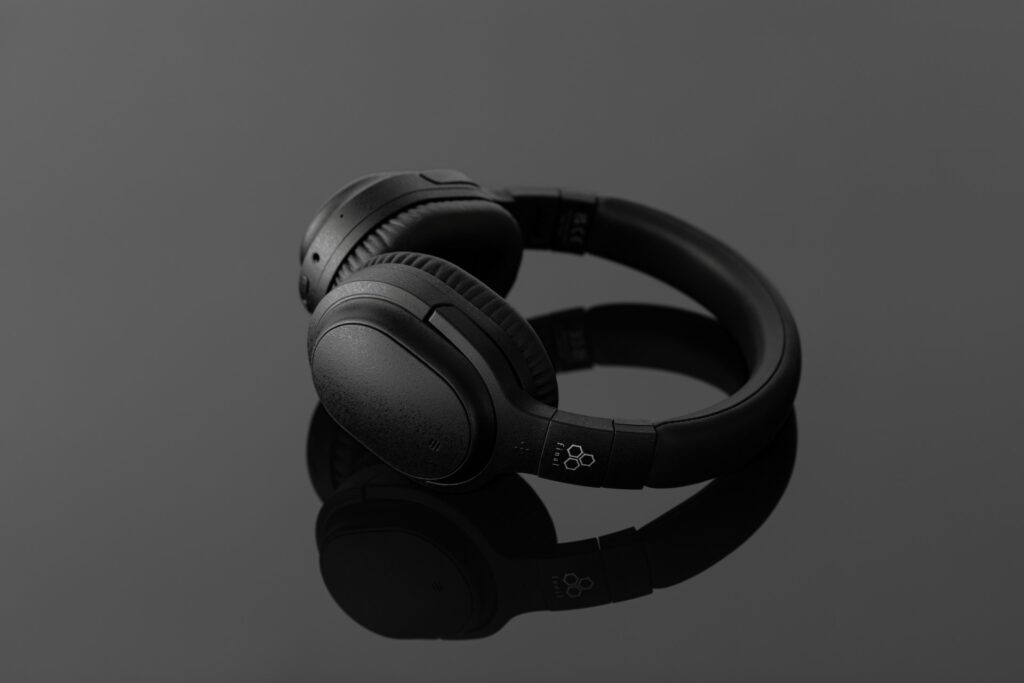 Fast Facts
Connection: Bluetooth 5.0
Frequency Response: 20 Hz – 20 KHz
Codecs Supported: aptX, aptX LL, AAC, SBC
Finish: Premium SHIBO coating – black
Controls: Buttons / Volume, play/pause, ANC, power
Playback Time: 25hrs with ANC / 35hrs without ANC
Charging Time – 2.5hrs
Accessories: USB Type-C charging cable, 3.5mm audio cable, carry pouch
Finally a Pair of Bluetooth ANC Headphones
Final is a well established high-end Japanese audio brand, and the UX3000 are their first-ever pair of Bluetooth headphones with ANC. We've reviewed a lot of headphones at Rapid Reviews UK, so how do the Final UX3000 compare to the rest? Read on to find out.
Design and Comfort
At first glance, The Final UX3000 look like every other pair of black headphones, but upon closer inspection, you will notice that they have an interesting design, and it will be something that owners like or dislike.
The official description of the design is called Shibo. Shibo is an old Japanese word meaning a wrinkle on the surface of paper or leather, and I can see how this is meant to look like this. Unfortunately, I wasn't too much of a fan of this look. I found myself trying to clean the headphones as I thought they were greasy or dirty.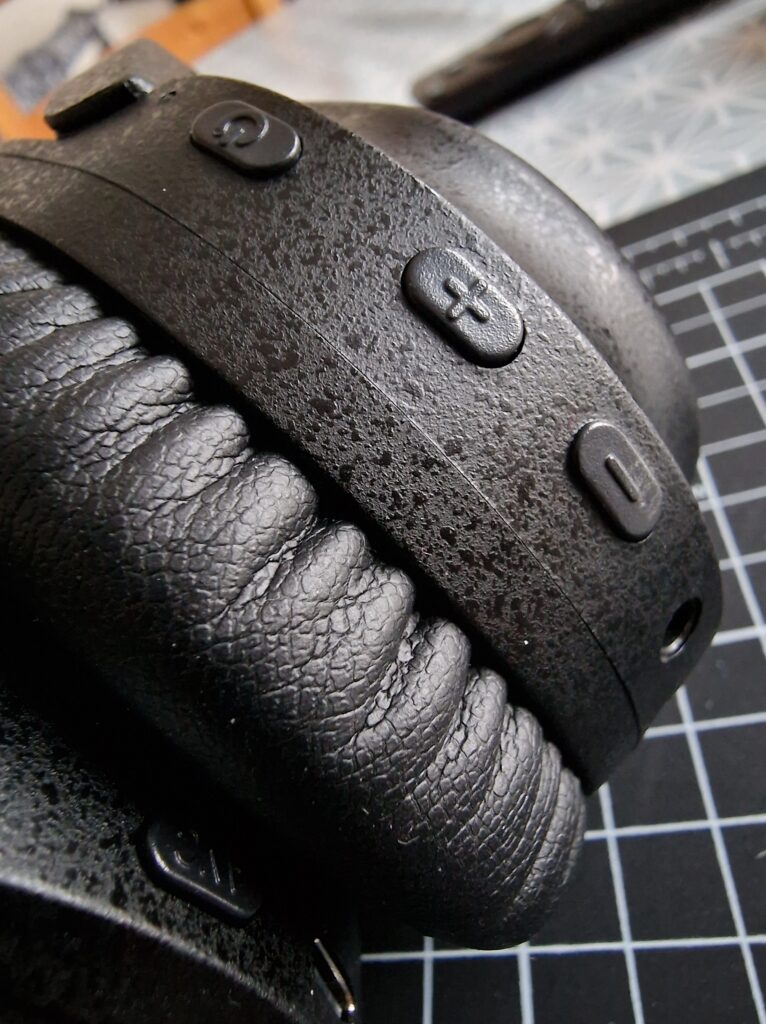 Something that I can't fault with the UX3000 is the comfort. They are light, and the headband is padded. The ear cups are nicely cushioned, although they are a little small, meaning that people with slightly larger ears may not get the maximum comfort. However, they were more than large enough for my ears. When it's time to store your headphones, they can be neatly folded and placed in the soft pouch included with the headphones.
Features and Sound
The Final UX3000s feature Active Noise Cancellation (ANC), and in my testing, it performed remarkably well. To test the headphones in a real working from home environment, I had the washing machine, tumble dryer, and RoboVac on at the same time, and when wearing the UX3000s with ANC activated, I could barely hear the noises that the three machines made.
I have used the Final UX3000s to listen to music, watch films, play games, and during calls at work, and I've been very impressed with the sound quality. When listening to all genres of music, the sound is balanced, with just enough bass, and the volume is plenty loud enough. With some headphones, you can manually adjust the EQ using a companion App. Final does not give you this option. However, the default sound profile of the UX3000s offers an enjoyable listening experience.
Controls
Controlling the UX3000 is simple, and the physical buttons are responsive. Using the buttons located near the bottom of each earcup, you can control your music playback, change the volume, activate ANC, manage phone calls and activate your phone's AI. There is no App available, so you cannot remap any of the button commands.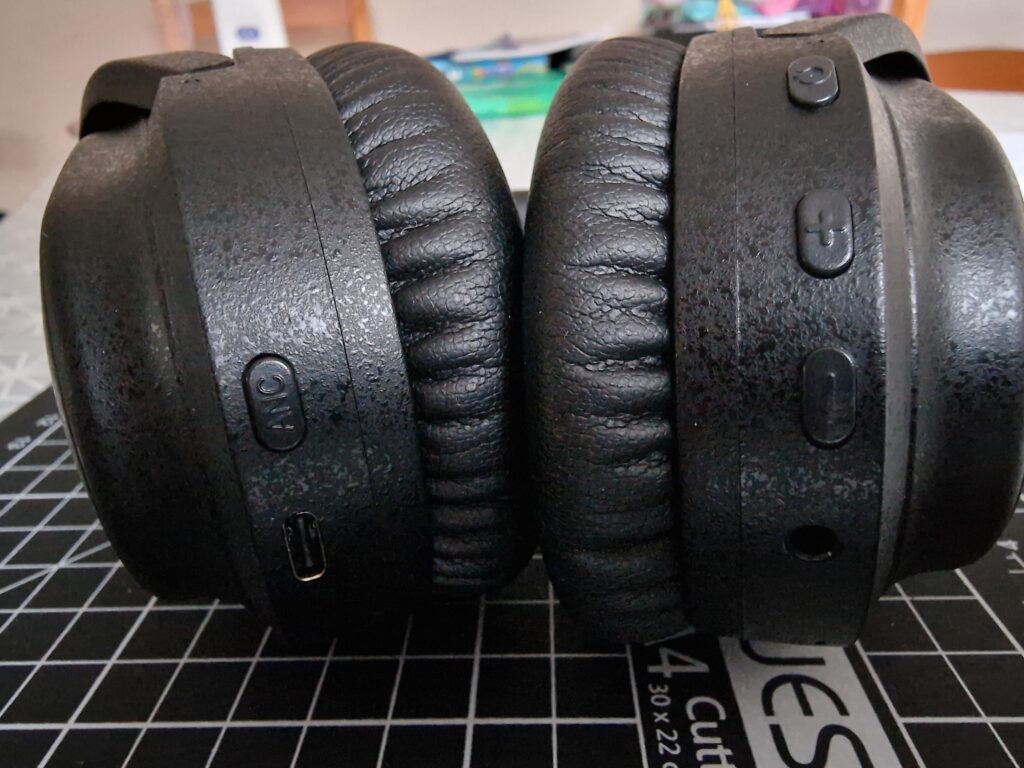 Furthermore, there's a slight oddity in controlling the ANC. The ANC remains on when you power down the headphones, and the green power indicator light shows this. This can lead to unnecessary battery usage, so remember to turn it off before turning the power off.
Battery Life
An area that the Final UX3000 excels in is battery life. On a single charge, you get around 35 hours of listening time, or about 25 hours with ANC (Active Noise Cancellation) switched on. Either way, this is an excellent offering. Fully charging the headphones takes around 2.5 hours using the included USB Type-C charging cable.
Gaming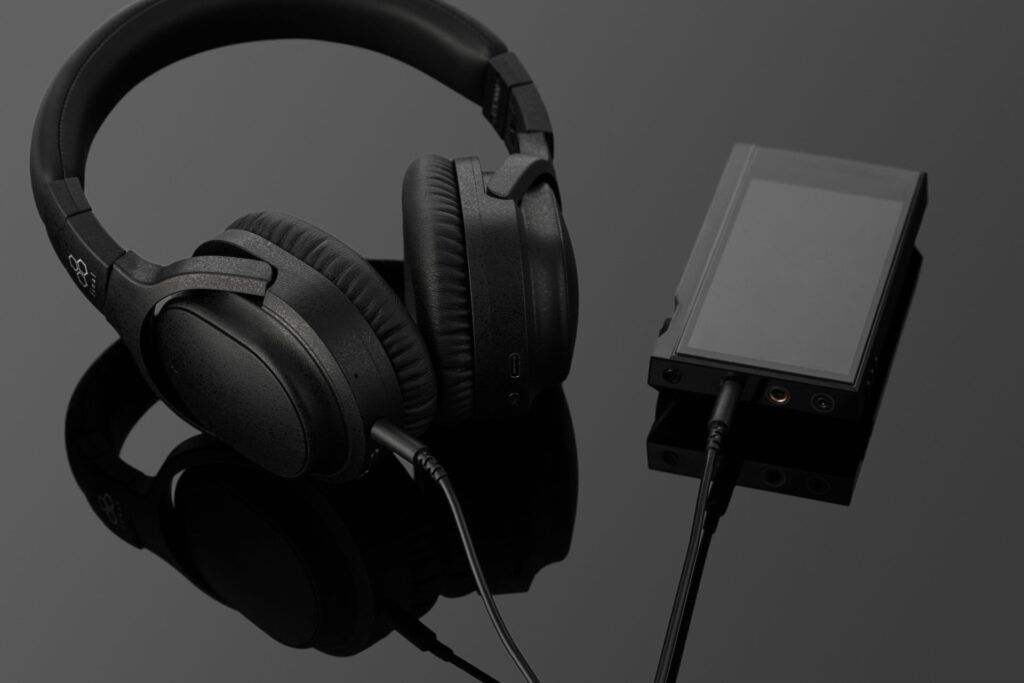 The inclusion of a 3.5mm audio cable allows you to use the UX3000s with your favourite games console. I tested the headphones out with my Xbox Series X, and I was pleasantly surprised by how well they performed. Coupled with Dolby Atmos, games sounded atmospheric, and I could pick out distinctive noises like footsteps and distant enemies. Thanks to the built-in microphone, I could communicate clearly with my teammates. The Final UX3000 headphones support aptX LL, a low-latency codec, meaning gaming on a smartphone or tablet is an enjoyable experience.
Final Say
The Final UX3000 are an impressive pair of wireless headphones. With all the features you'd expect to see in a pair of headphones that cost a lot more, the Final UX3000 are a viable option for those looking for high-end features at a mid-range price. The SHIBO coating might not be to everyone's taste, but the sound quality and ANC will be enjoyed by all music lovers.
Rapid Reviews Rating
4 out of 5
4
We hope that you enjoyed reading our review of the Final UX3000. If you want to, you can purchase your own pair from Amazon. If you want to read our other reviews, you can do so here.