Accessories
,
Alexa
,
Anker
,
Bluetooth
,
eufy
,
eufy
,
EufyHome
,
Hardware Reviews
,
HD
,
Home Security
,
Mobile
,
Motion Sensor
,
Network
,
New
,
Rapid Reviews
,
Reviews
,
Security
,
Security Camera
,
Smart Tech
,
Streaming
,
Tech
,
Tech Review
,
Wi-Fi
,
Wi-Fi Camera
,
Wired
,
Wireless
Eufy S100 Wired Wall Light Cam
Reading Time:
5
minutes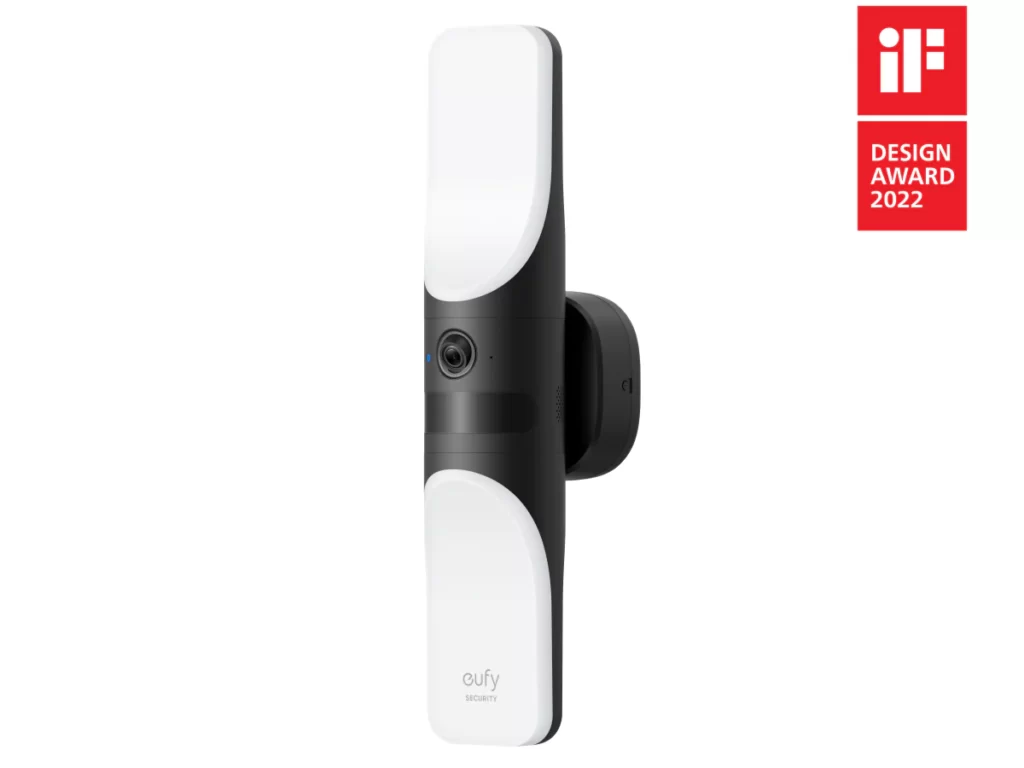 | | |
| --- | --- |
| Resolution | 2K (2048×1536)° |
| Memory | 4GB eMMC Internally / Extendable with HomeBase 3 |
| Night Vision | Infrared and Colour Night Vision |
| Smart AI | Human Detection |
| Audio | Two-Way Audio |
| Light & Sound | 1200 Lumens, Adjustable and Ambient Light & 105 dB |
| Power | Standard Power Outlet 110~240V AC |
| Connectivity | 802.11 b/g/n 2.4GHz Wi-Fi |
| Price | £149.99 |
| Warranty | 12 Months |
| Website | Eufy S100 Wired Wall Light |
Eufy kindly sent us some of their latest products to check out. One of those was the brand new S100 Wired Wall Light Camera. This camera boasts a 2K HD Camera with a large field of view, smart lighting, a mic and a siren for security purposes and, of course, the ever-important, no monthly fee!
If you'd like to read our previous Eufy Reviews. They are all posted here , with the newer Dual Camera and 4K Ultra HD and Solar Power reviews coming very soon.
Out of the Box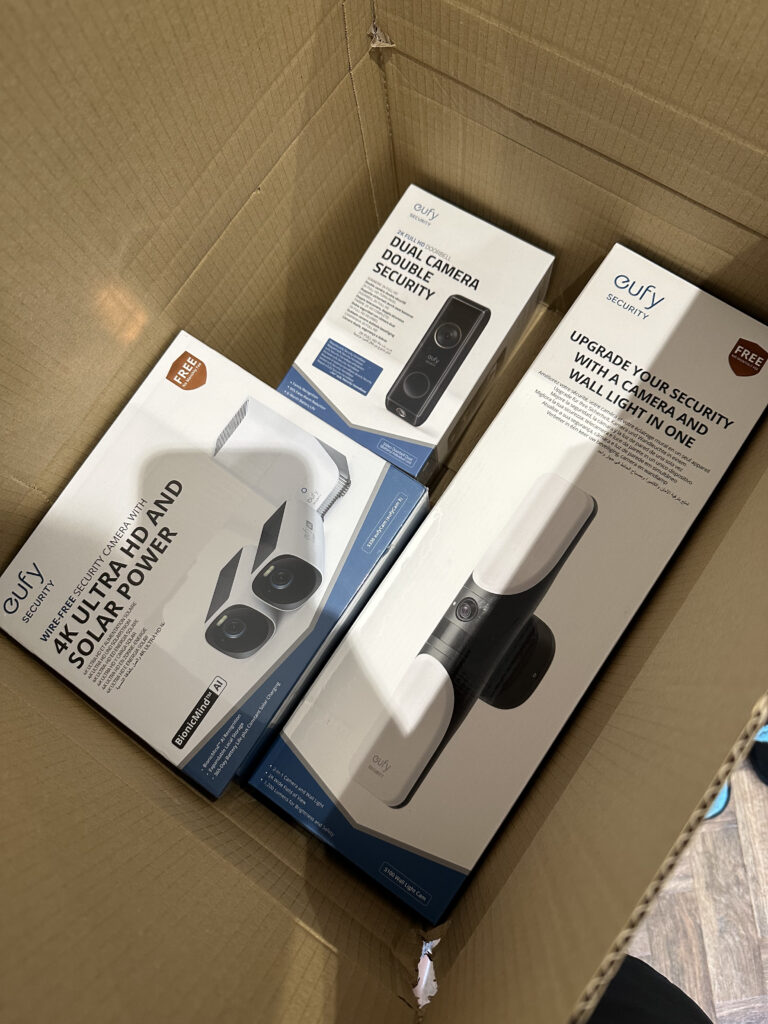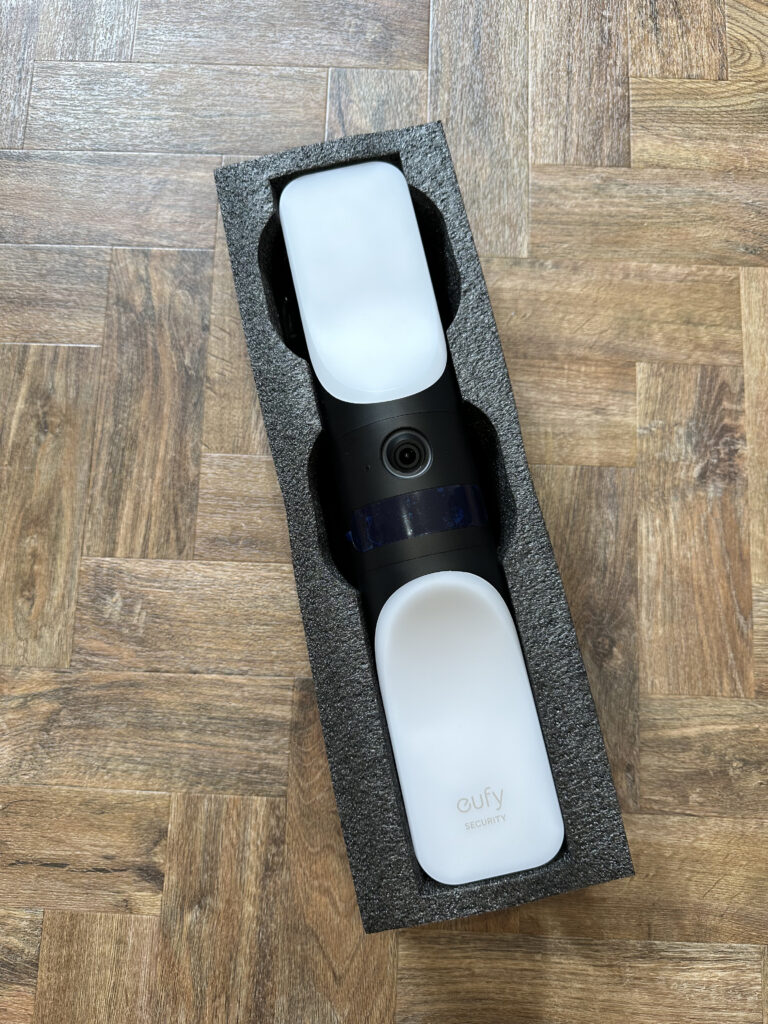 The Eufy S100 Wired Wall Light Cam, came very well packaged, and when I first saw it, I wondered how heavy it might be. Surprisingly it's exceptionally light, and visually, it's nice to look at. I took it out of the case, and everything was packaged together, with no small items that needed to be connected. Simple and sleek, just what every consumer loves.
In the box are simple instructions that show you how to connect the wall light to your existing external cables. If you're not an electrician like me, it was very reassuring to see how simple these diagrams were.
This wall light will replace an old, rusted (non-smart) driveway light.
First things first; Remove the old one.
Installation
As mentioned above, the diagrams are simple to follow and come with two separate colour-coded images for North America and European cable colourways.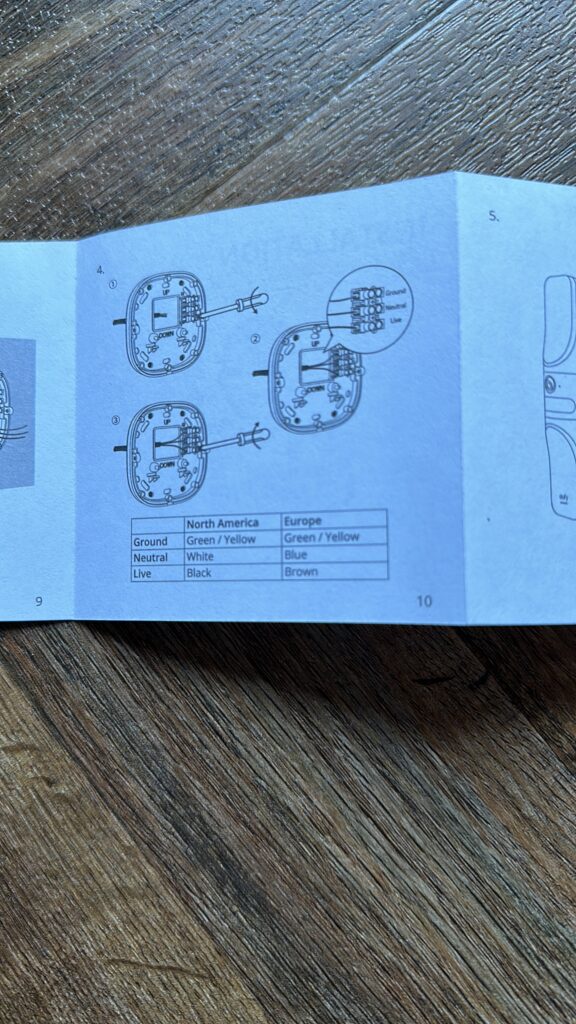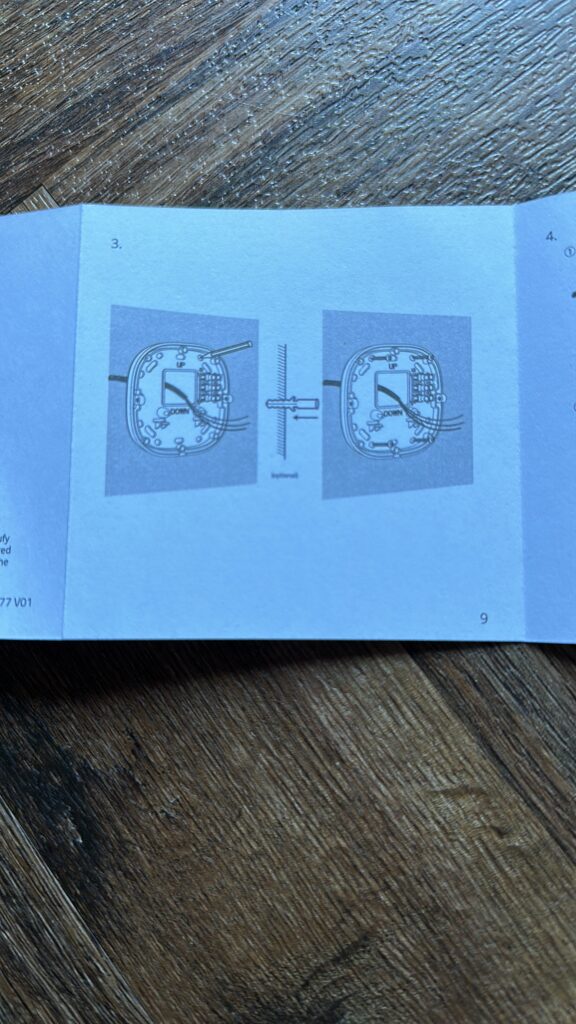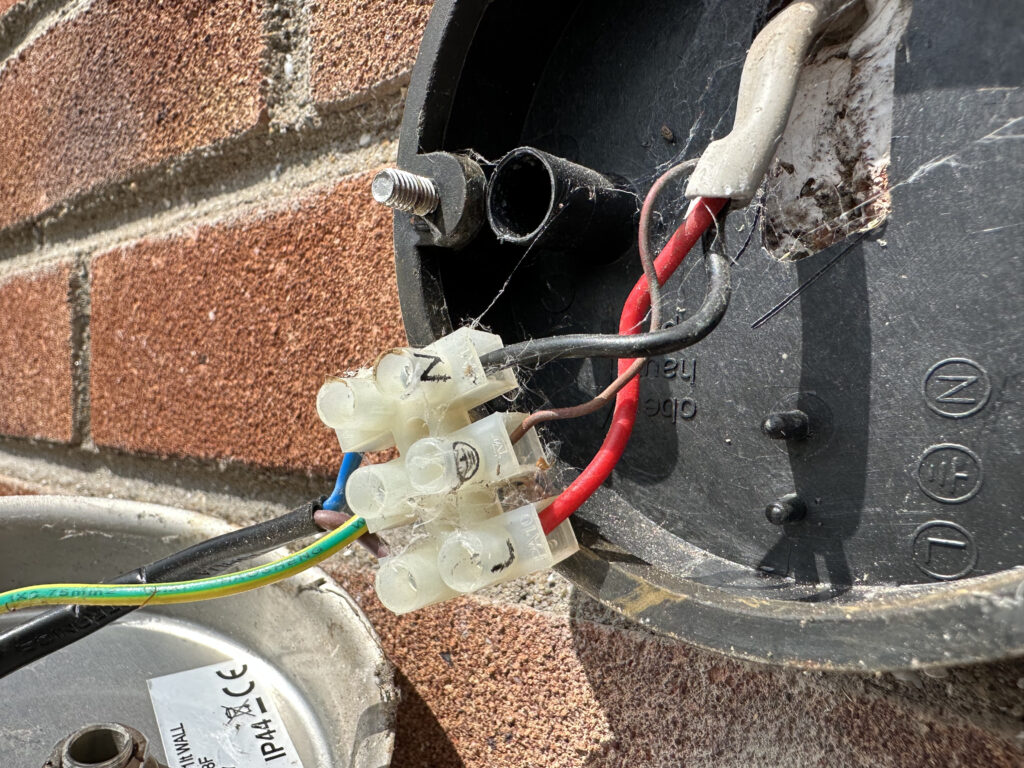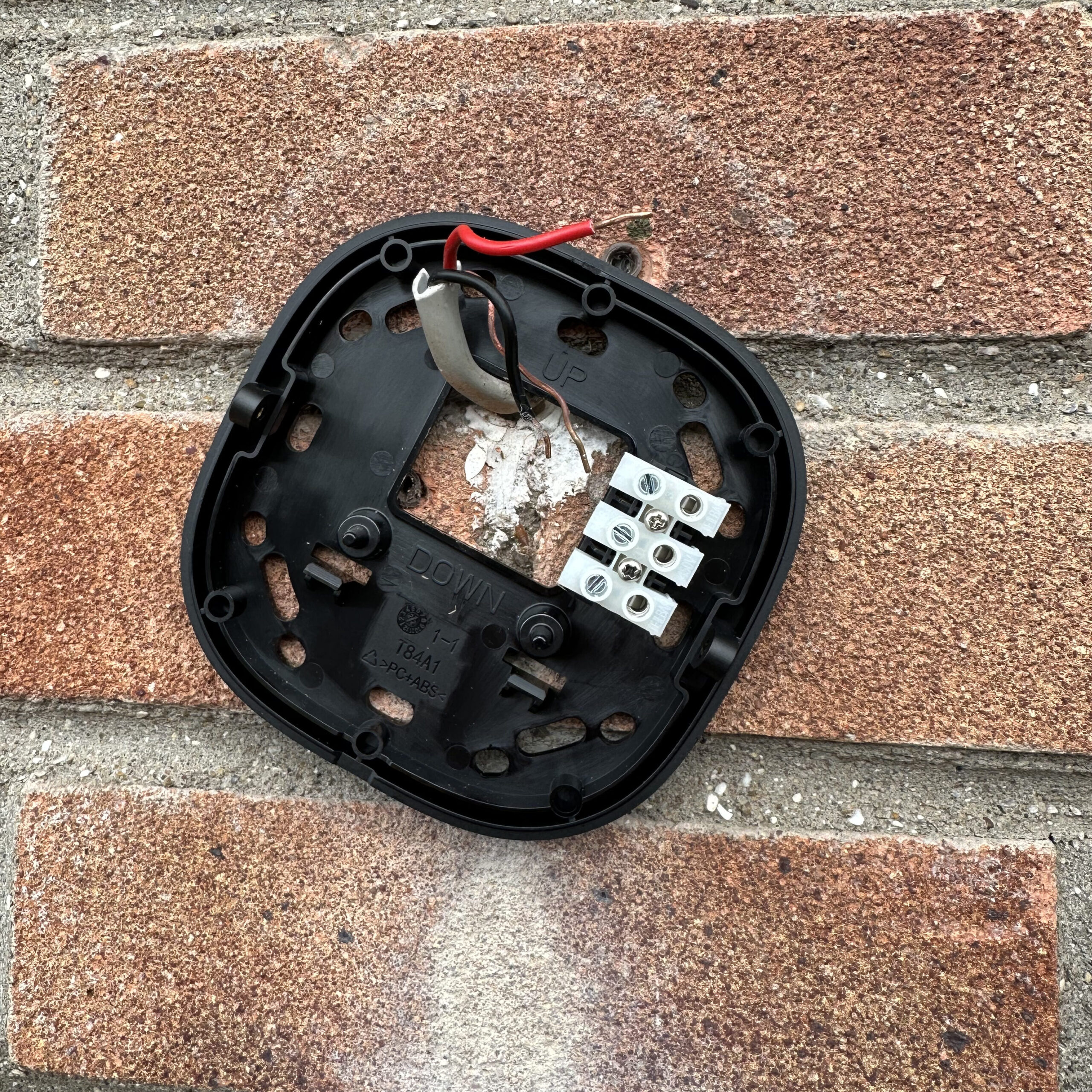 I initially thought about asking a qualified electrician to install the item, but in the interest of their simple self-installation guide, I opted to do it myself. Then if I messed it up, I'd call said electrician!
So I switched off the power to the light switches, removed the old light, and took a picture of the connections before dismantling it. Mainly because I noted the colours on the wiring are pre-2004 guidance (something to be mindful of.) I quickly called my electrician friend, and he suggested we could rewire soon, but with the amount of work done on my property with updated boards and rewiring around every room, I should be ok for now.
So, out with the old, in with the new. I removed the existing frame and marked the screw holes with a green highlighter pen. Showing me a simple guide for drilling four new spots. If you attempt this yourself, ensure you have the right drill bit for the job.
With the bracket mounted and the wiring complete, the connection of the light itself was highly straightforward; it clicked and screwed into place seamlessly.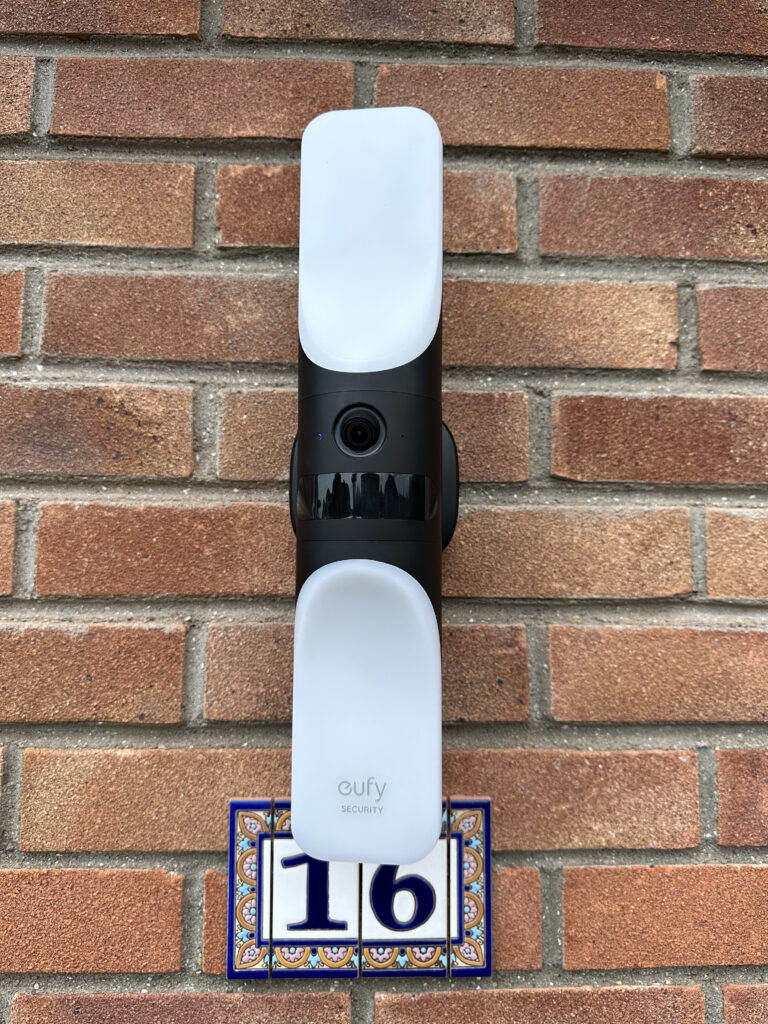 The S100 Wall Light can be turned to a few different angles, so ensure you see what the best viewing angle is for you once you've set it up through the Eufy App. Oh, this S100 doesn't require a HomeBase, either. It has an internal 4GB memory which can store up to 25 days of recording and additional captures if you have a HomeBase 3.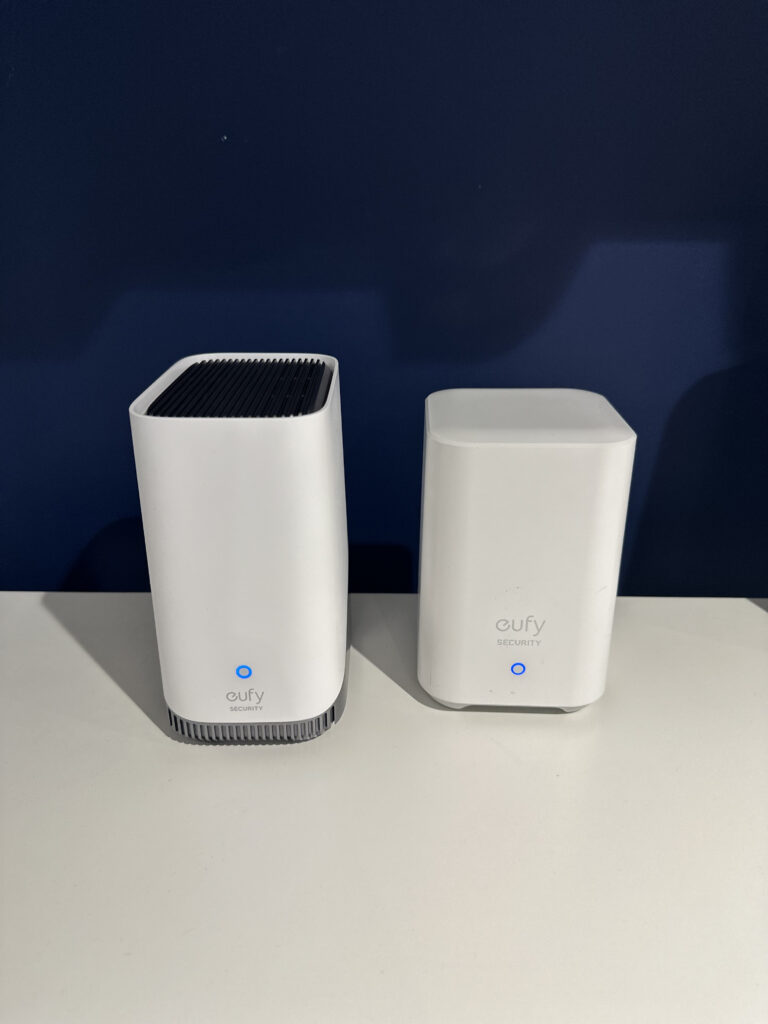 Lights
As soon as I switched everything back on via the electrical board, the light "switched" into action.
As I received a HomeBase 3 with the wall light, the S100 quickly paired with that, giving me greater local storage of all my captures.
As always with any Eufy device, the App is clean and efficient. There are multiple ways to customise your camera's settings for audio and video, including notifications and lighting options.
I played around with the lighting option in the day, and at 100%, in the daytime, you could see the warm white glow. There are 12 preset colours and a colour selector wheel for a more mixed light.
You can also choose dynamic lighting, with three presets and a customisable option; no two S100 Wall Lights need to shine the same.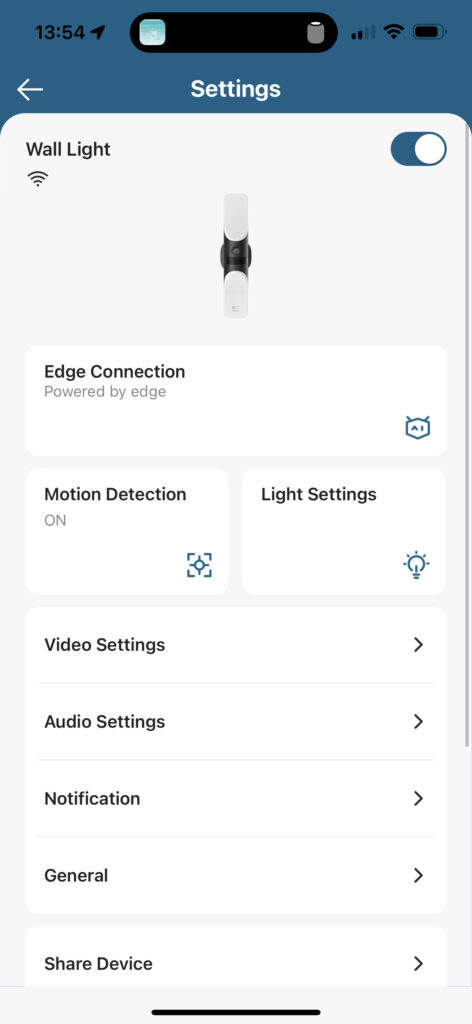 I won't forget my sister calling me and asking what I've got out the front now. She was driving back from a late shift; it was about 9:30 pm, and as she went past, someone was walking by our driveway, and the wall light lit up; she said it nearly blinded her!
I decided 100% was too much and opted for just above 50%, but it was great to know it was working well, offering a great deterrent.
Camera
The S100 boasts a 2K (2048×1536)° camera, with infrared and colour night vision. As I face a main road, with a street lamp directly opposite, and with the light option, I opt for the colour night vision as it gives a clearer picture. With a 1200 Lumen output (roughly 12W Led or 53W Halogen Bulb) and a 105db alarm that sits above a motorcycle and below a rock concert, the alarm sound is enough to trigger a response from your neighbours and yourselves if someone was to sneak onto your property uninvited.
With the benefit of being AC connected, the strength of the siren and light will not diminish over time with a lower power draw, which is excellent news.
Now for some comparisons, I took various screenshots using different light setups;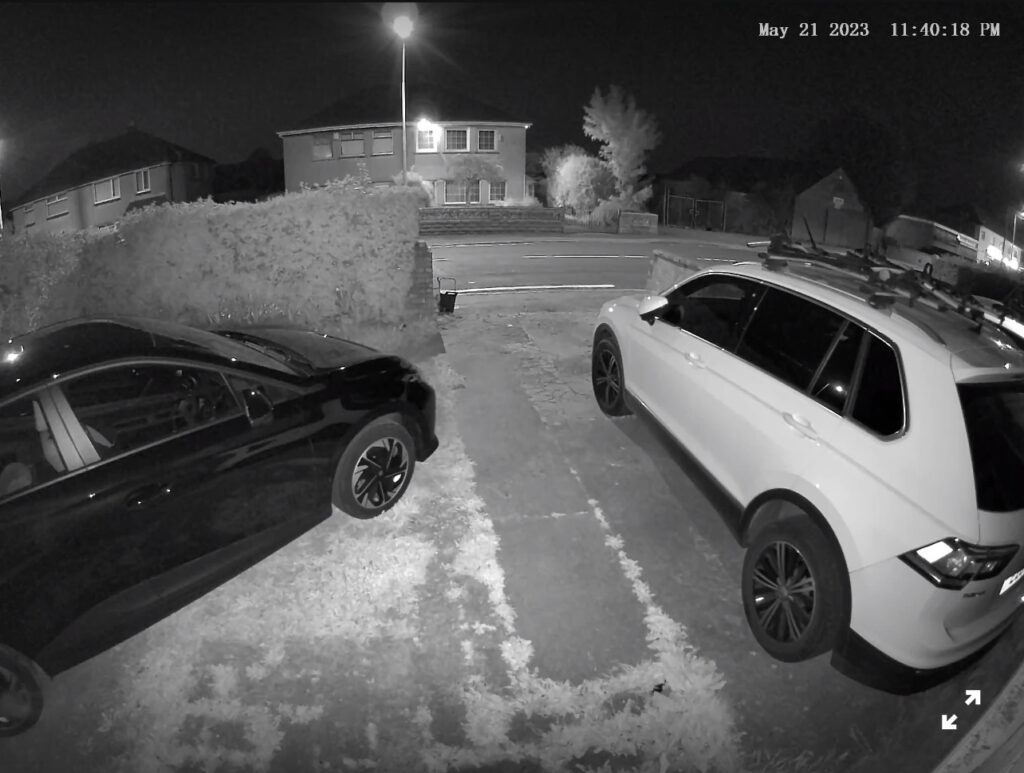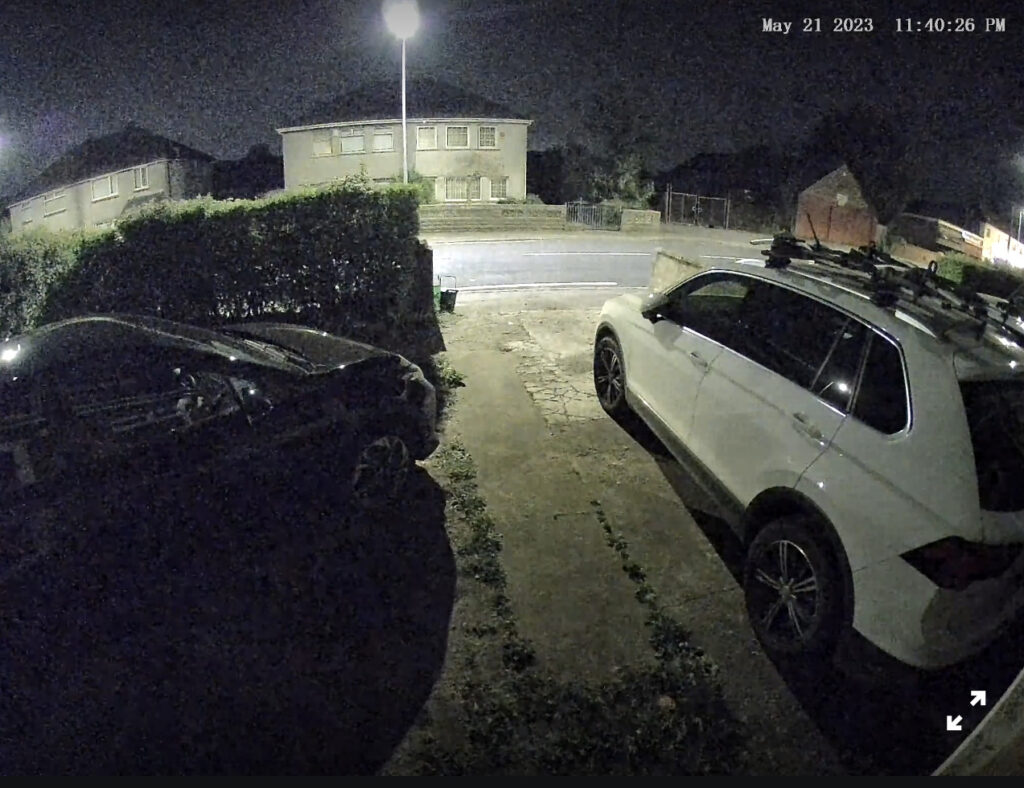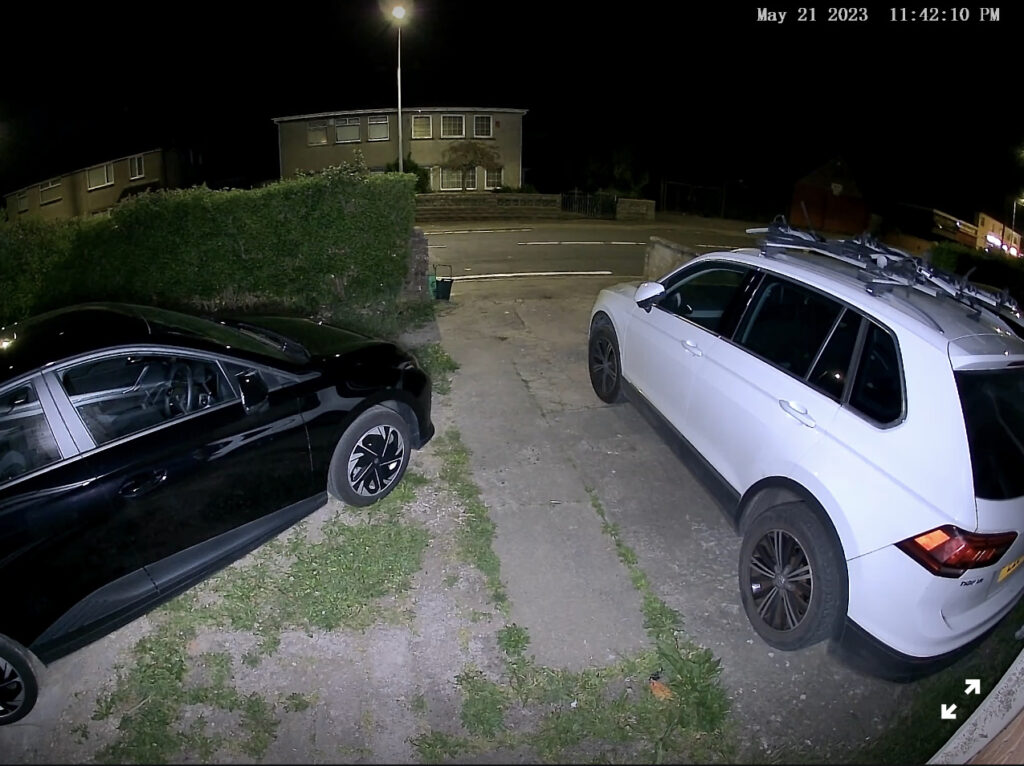 Action
The S100 Wired Wall Cam delivers on its promises. The notifications are prompt and efficient, and the load in time is responsive as if tuned from the original Eufy Cam product line.
The ability to differentiate humans vs objects means that I get motion alerts about humans rather than about vehicles passing by on the main road.
This camera is an excellent option for those who want to replace their existing outside lights with something more high-tech.
If you already have a Eufy Doorbell, this is a great partner for illuminating your videos.
Need something and looking for your first external security product? This S100 is perfect and doesn't need a HomeBase equipped to function. Additionally, with an IP65 rating, it can withstand all of our outdoor weather. I cannot fault this product.
Rapid Reviews Rating
5 out of 5
5