Cameras
,
Charging
,
Ethernet
,
eufy
,
eufy
,
EufyHome
,
Hardware Reviews
,
HD
,
Home Security
,
IP67
,
New
,
New Release
,
Rapid Reviews
,
Rechargeable
,
Reviews
,
Security
,
Security Camera
,
Smart Tech
,
SSD
,
Tech
,
Tech Review
,
USB-C
,
Wi-Fi
,
Wi-Fi Camera
,
Wireless
,
Wireless Camera
,
Wireless Charging
4K ULTRA HD SOLAR POWER S330
Reading Time:
7
minutes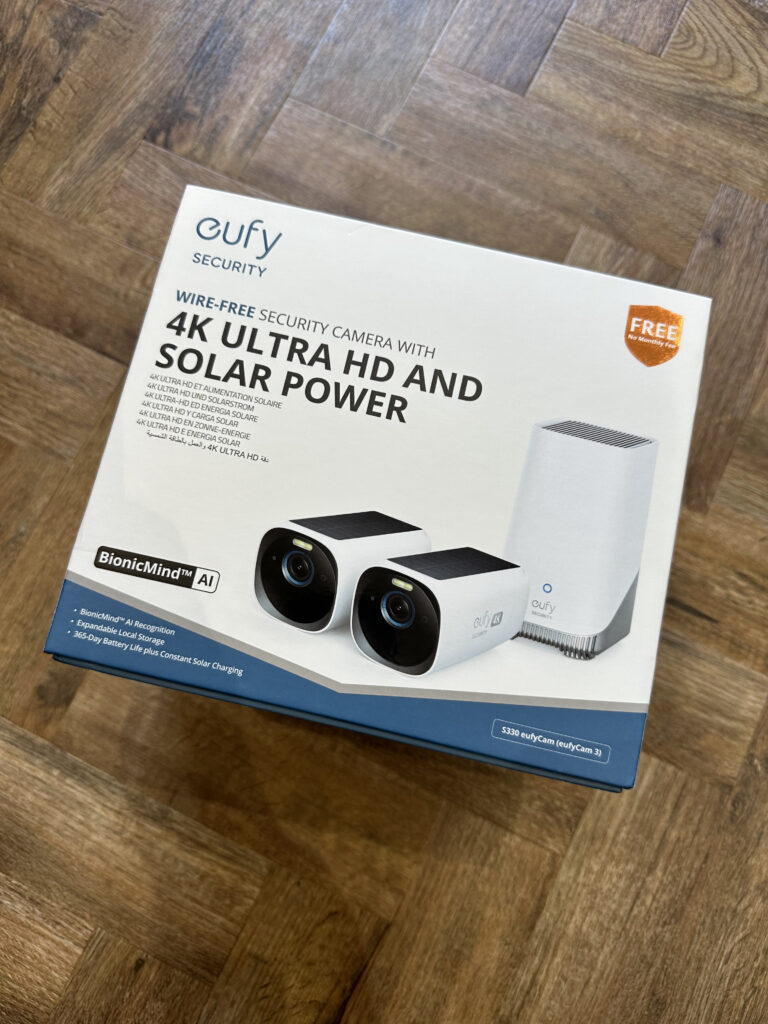 | | |
| --- | --- |
| Resolution | 4K (3840×2160)° |
| Memory | Built-in 16GB EMMC / Up to 16TB Expandable Local Storage |
| Visual | Infrared and Colour Night Vision |
| Smart AI | Facial Recognition, Human Detection, Vehicle Detection, Pet Detection |
| Audio | Two-Way Audio |
| Light & Sound | Spotlight and 100 dB Alarm |
| Power | Rechargeable lithium battery & solar |
| Connectivity | 802.11 b/g/n 2.4GHz Wi-Fi |
| Price | £499 |
| Warranty | 12 Months |
| Website | S330 4K Ultra HD and Solar Power |
Recently I reviewed the amazing S100 Wall Light Cam; check that out here.
In that same box, I received a few other goodies from Eufy, and this is the second review of the trio, the S330 4K Ultra HD and Solar Power cameras.
Back in 2020, just before Covid had shut down the world, Eufy sent some of their 2C cameras over for review, and it was my first foray into home camera systems. I was heavily impressed with the quality and ease of installation, and I have had them hassle-free for three years.
Upgrade Time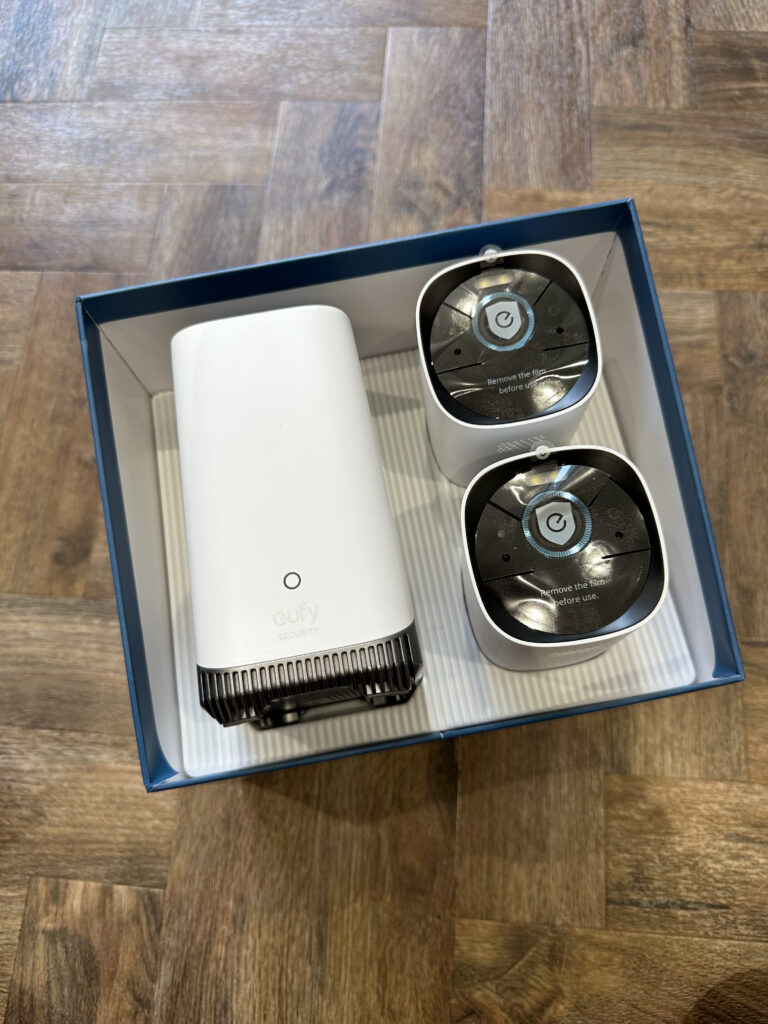 When Eufy offered to send over the new 4K S330 eufycam 3, I had nothing but the highest expectations, as you can imagine.
Unpacking the box, I noticed how heavier the cameras were and how solid they felt. The previous 2C cameras were light, but these feel rugged.
The system also came with the updated HomeBase 3, which incorporates "BionicMind™", a recognition AI that can determine the people or persons in the camera and send notifications based on that.
*Remember, you need to charge the cameras up before first use.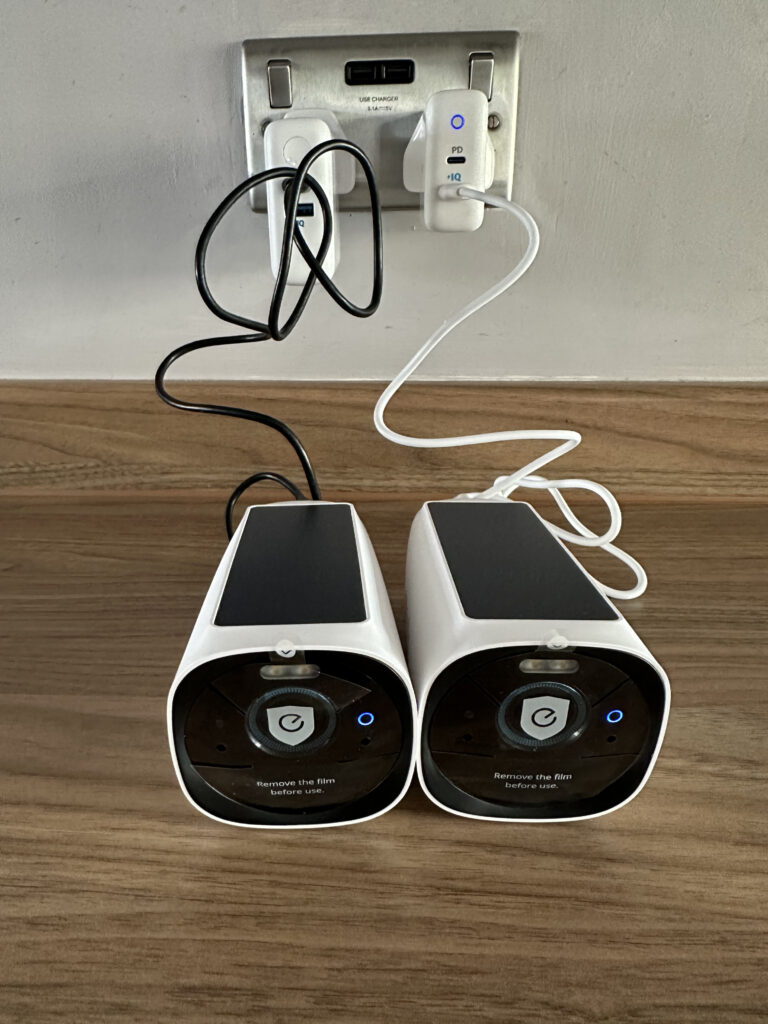 Before getting up and drilling holes in the house, I removed my old devices from the original HomeBase (I needed the ethernet cable). I connected the HomeBase 3 (S380 HomeBase) to power and the router. Now I found that an ethernet link is more reliable than Wi-Fi. However, this might only sometimes be possible for some. Then using the existing eufy security app, I seamlessly installed the HomeBase 3, and it got to download an update.
It was simple, and I expected nothing less. Whilst the HomeBase 3 was updating its firmware, it was evident time had been spent on the device's aesthetic.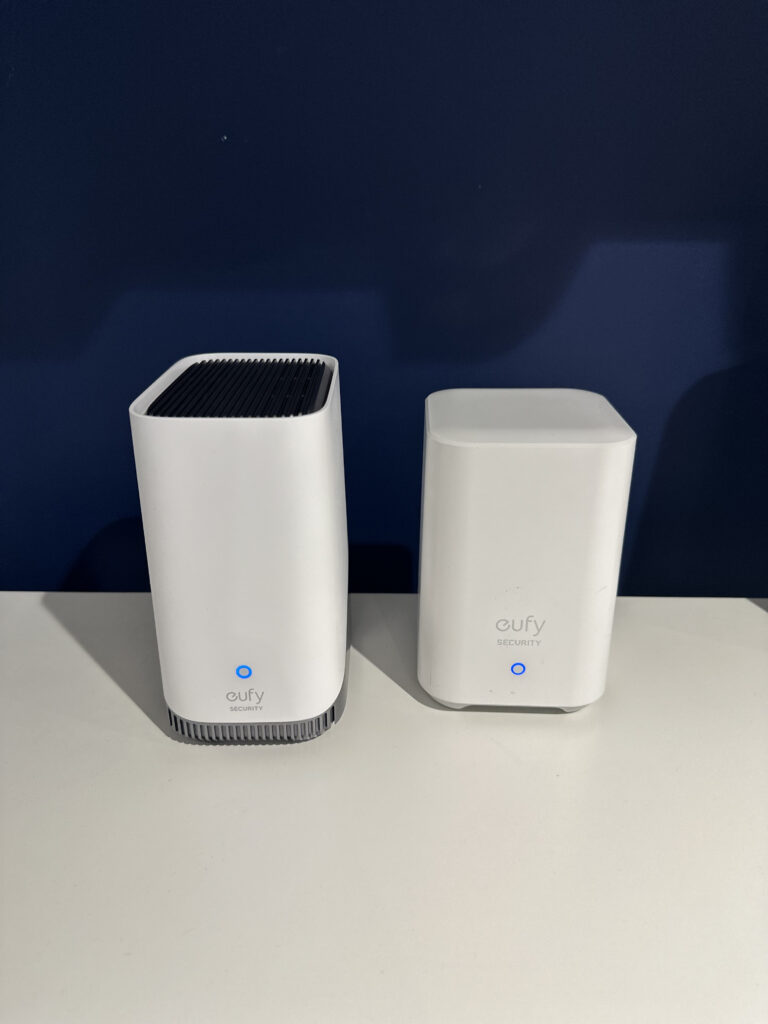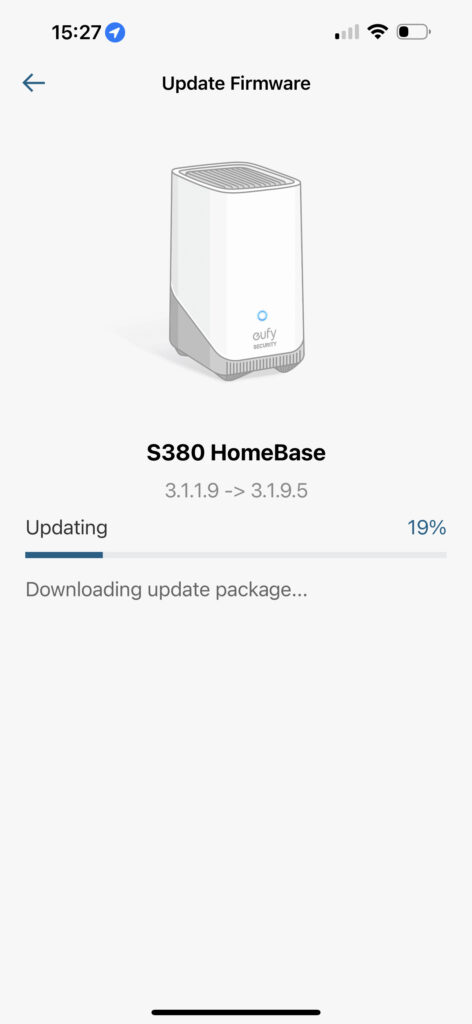 The new form factor looks sleek, the mesh grill across the bottom gives it a dynamic look, and the magnetic cover that hides the SSD expansion bay looks excellent too. It's also weightier and offers the same durable feel as the cameras.
Installation
With all Eufycam products, the installation instructions are straightforward, and anyone can follow them. You can mark the area for drilling the mount using the template in the box.
Previously my 2C was mounted about 6.5ft from the floor, above the front door.
This area doesn't get any sun because of the roof hangover, so I had to think about placement more for the Solar Power capabilities. However, having the S100 Wall Light meant that I had a camera in roughly the same place as before.
So I decided to have it much higher and overlook the entire drive. I opted for the maximum height of 10ft for installation. Cue me trying to find a ladder!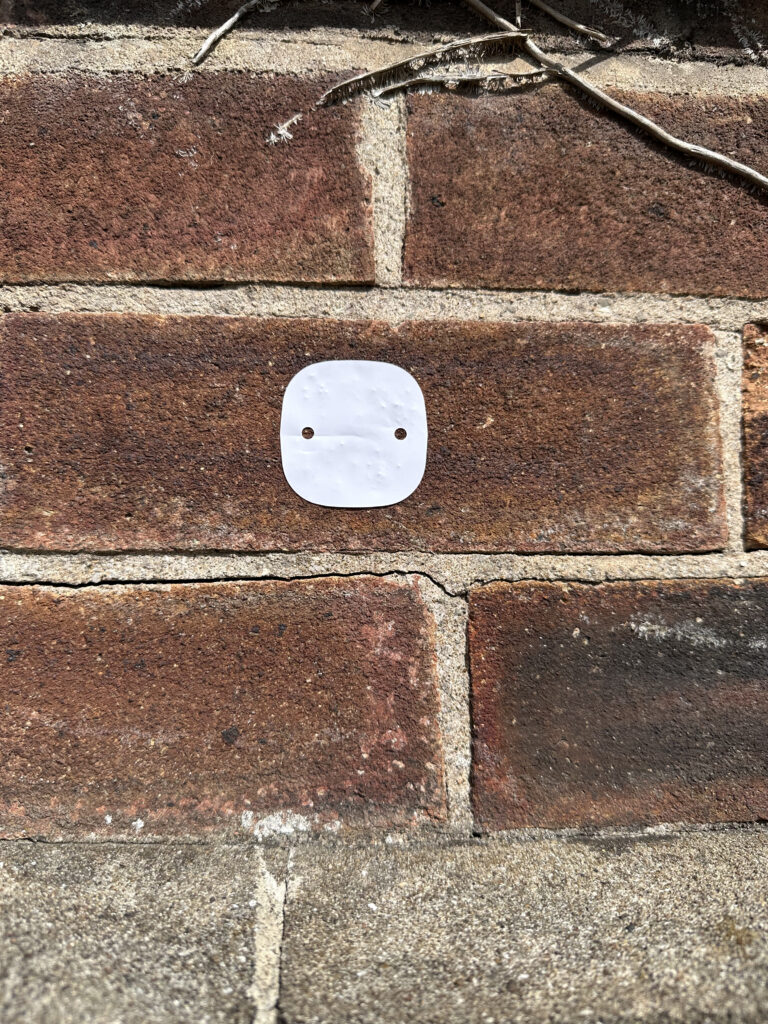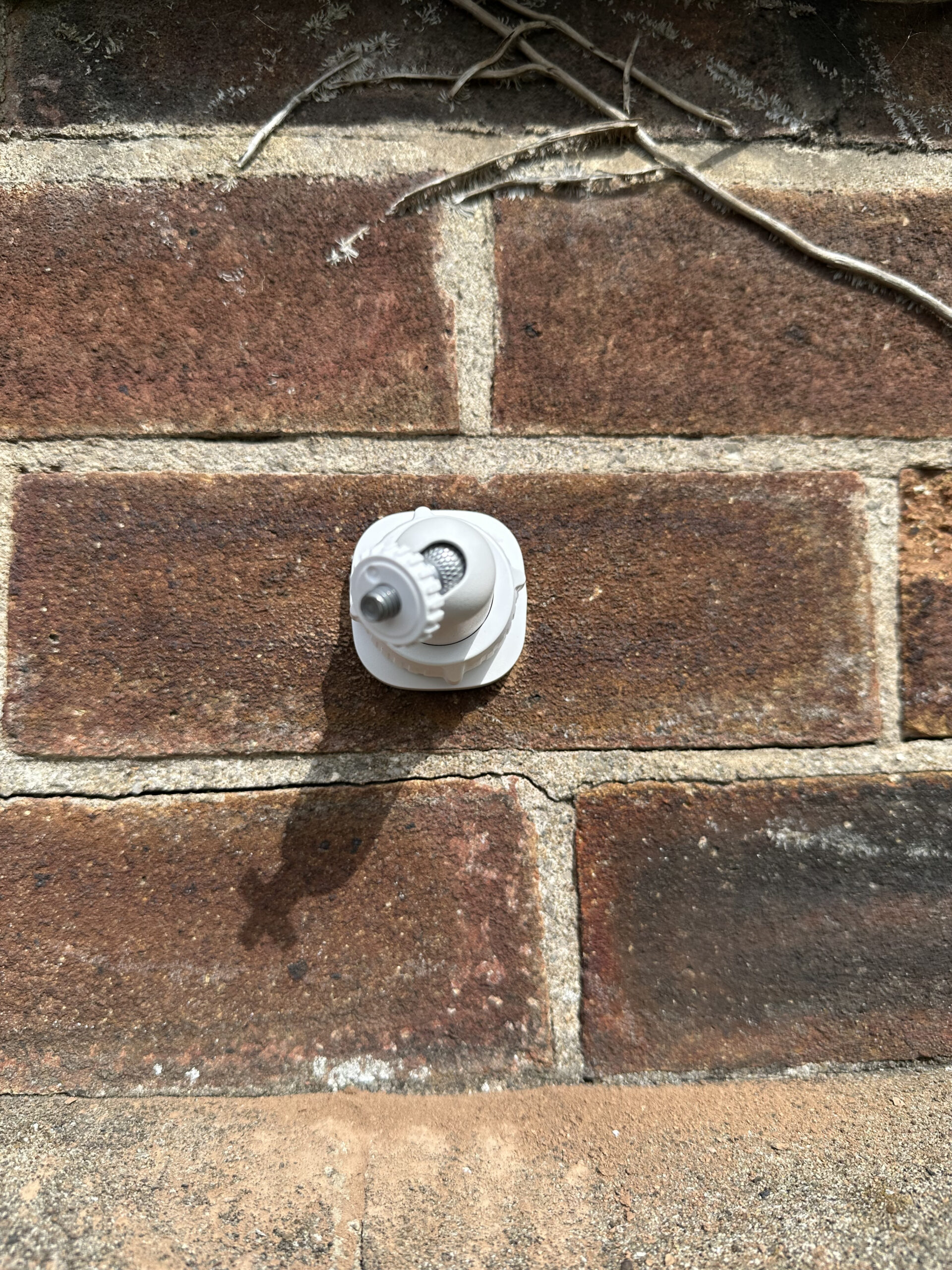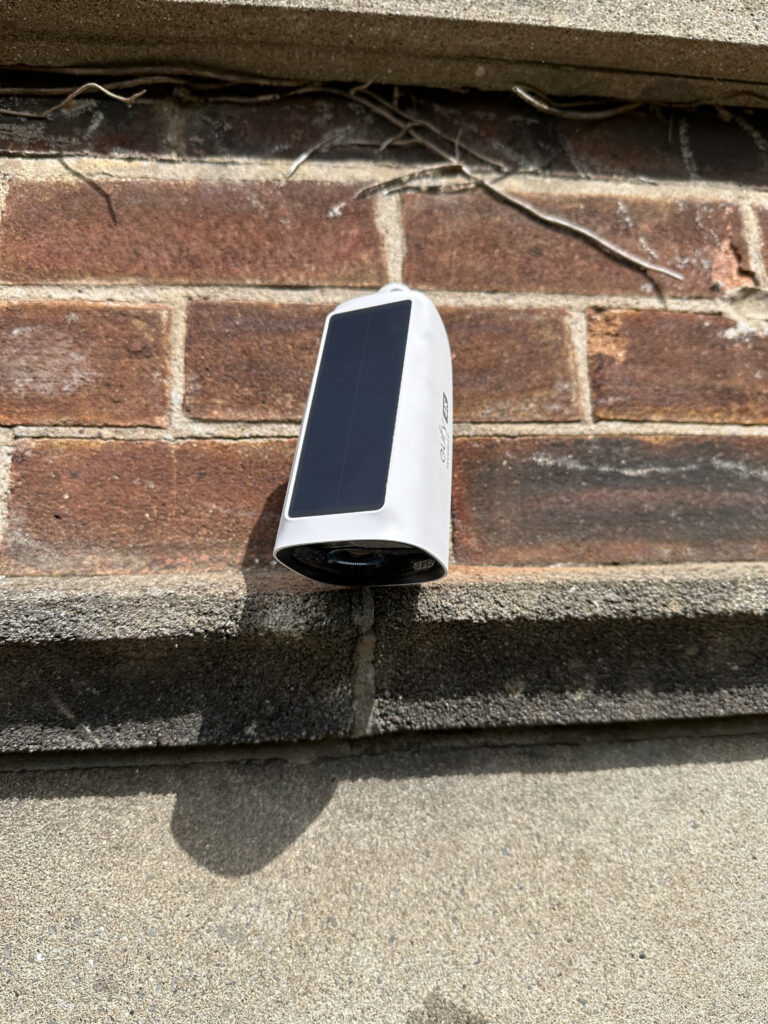 Once I had everything mounted, I was concerned about the device's weight. As I mentioned above, it's heavy. Initially, the camera hung precariously, but as I tightened the connection, the camera was solid in its place.
It's worth noting before this that I connected the cameras to the HomeBase 3 as they require being close together. An audio cue signals the pairing process between the two. This is made simple by the ease of the UI, but I better mention it here before you miss that vital step!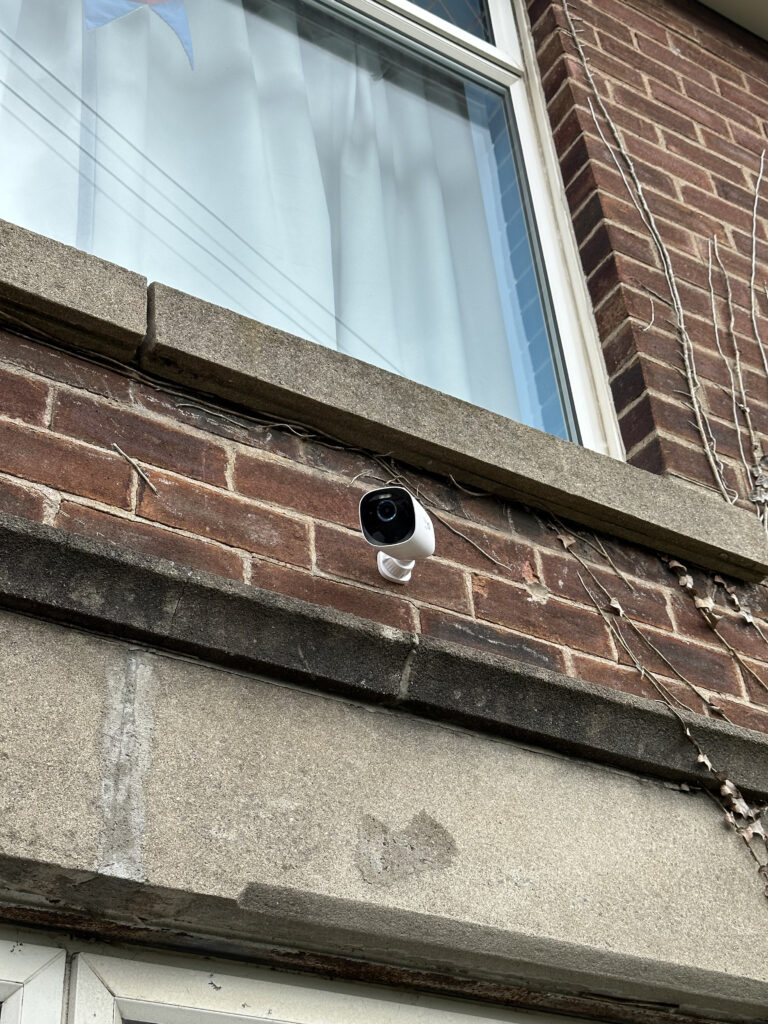 Visual
Once the camera was in place, I used the app to align the view I wanted and place "privacy zones" over the main road, not to trigger false alerts. I opted for this placement for a few reasons.
I have access to a doorbell and wall light cam. Secondly, I can see all the cars on the drive and watch my EV charging unit and anything else that seems to get dumped in that corner of the driveway.
The camera also has standard and x2 and x4 view modes to zoom in on the details. There is also an option for streaming quality and recording quality to stream at the best rate, depending on your cellular or Wi-Fi service. However, ensuring all your clips saved locally are of the highest quality.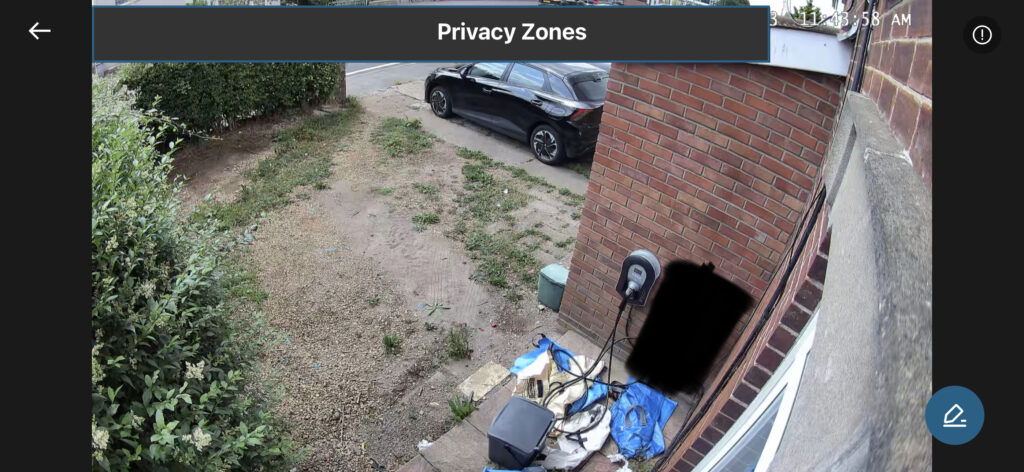 One of the unique functions of this camera is AI recognition; once I added my face to the HomeBase 3, it would send updated notifications that I had "been detected". The other great thing about this is that it's based within the HomeBase 3, also giving the new Dual Camera doorbell the function. Practical because the doorbell is the most activated item, giving us a good idea of who is at our door.

Recently I have added more family members to the "BionicMind™ AI."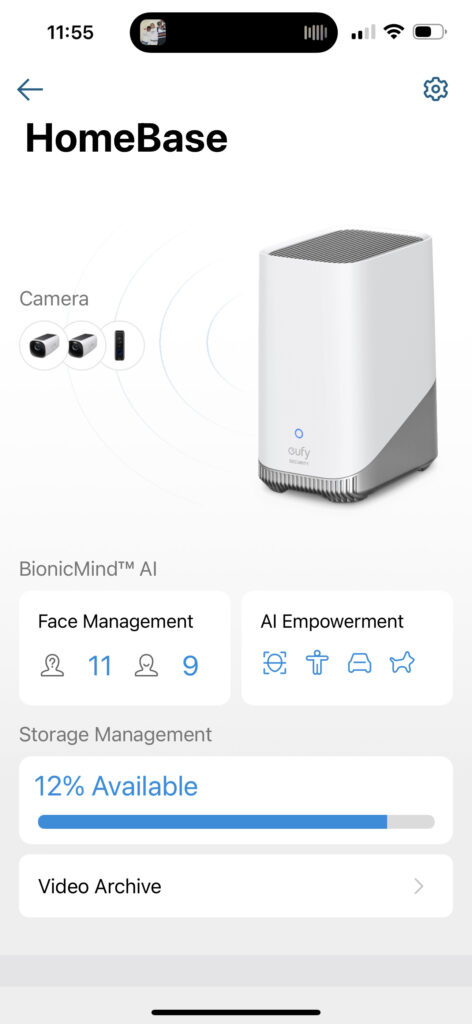 Dual System
You might have noticed from the box images that two cameras are in the box.
The original 2C was placed above my rear door, giving me a good view of the entire garden. However, it would miss someone if they came up the side of the house initially. Plus, with the added benefit of solar charging, I knew again I would need to rethink the placement.
Luckily my garden has some lovely southwest-facing walls, so we get a decent amount of sun in the afternoon. I say decent; this is the UK, after all.
I decided to give it a side view of my rear property, with a decent height of 7ft, and it covers all entrances to my rear property. Anyone who decides to stroll up the side alley will be spotted.
Again the camera quality is impressive, even in the dark; with the IR night vision, the camera still supports x2 zoom and feels more than adequate if needed.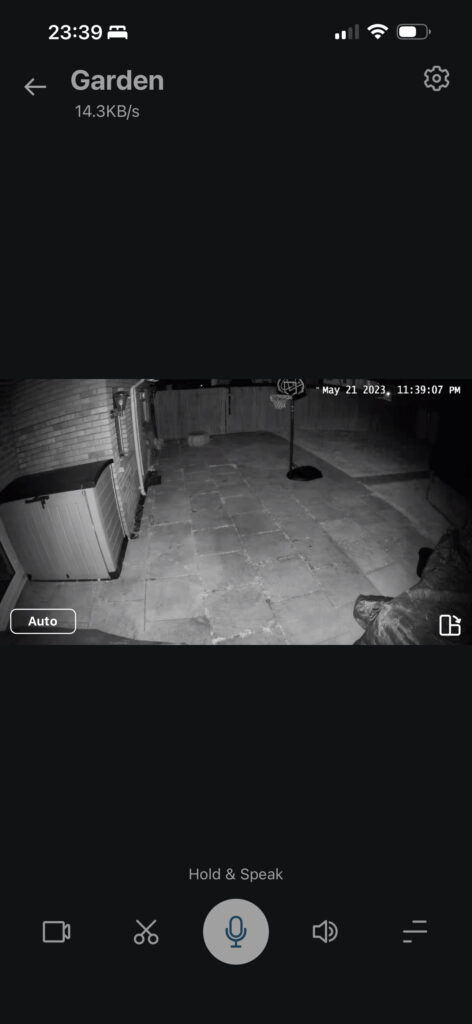 Solar
Let's talk charging. My previous cameras came down once every three months; those timeframes mainly stayed the same over the three years, another reason I had lofty expectations.
Another benefit of these cameras is their solar charging ability. These have been up for about six weeks and have had consistent sunlight charging with the excellent weather.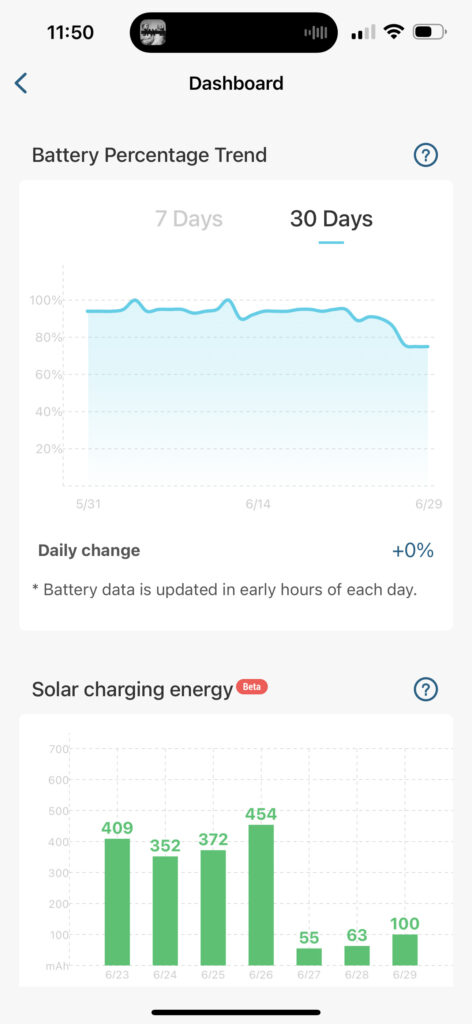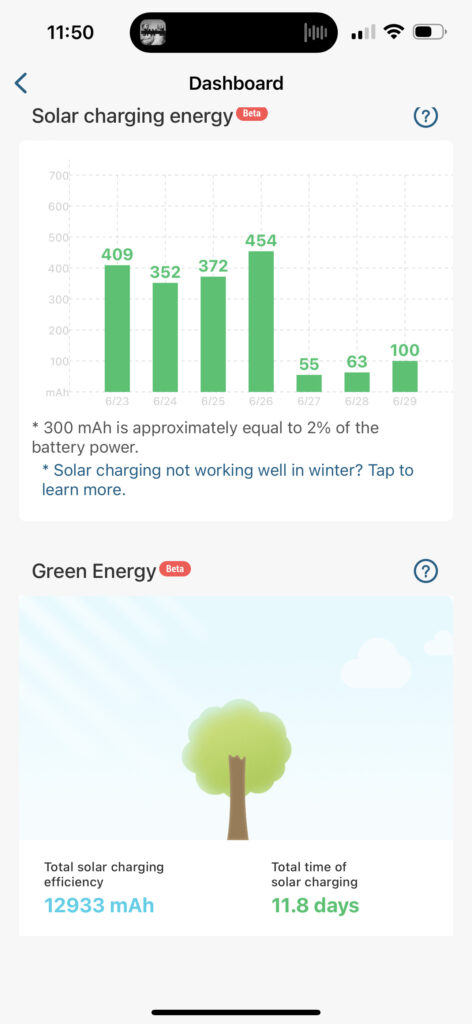 The garden camera currently sits still at 100% charge; however, as the driveway camera is triggered more often, that sits at 60% and presently charging. There has been a gap of charge over the last few days with some awful stormy weather we have had.
The accurate measure of these cameras will be autumn/winter, as the charging is affected by direct sunlight and its intensity. The cameras have a 13,400mah battery, yet with 4K quality and a larger viewing area, I can only comment partially on their battery life. So far, so good?
Storage
Having two 4K cameras, a video doorbell, and a wall light camera has dramatically increased storage usage. I am over six weeks in and have 12% remaining from 16GB. This means I must expand the storage with up to 16TB available. That's a considerable amount.
The website suggests HDD/SSD 2.5″ Sata at 5V (12V aren't supported). I found some 120gb options for SSD on Amazon for around £12, now, these probably aren't the best quality, but it shows how inexpensive the upgrade needs to be. There are many decent SSD options; I just picked up a 500GB Crucial MX500 for £20.
False Triggers
Sometimes (twice in the last five weeks), it has given me some false flags. Those were a box and a bag. It was windy, and I'd rather have two false triggers than nothing.
The other thing that has happened is false recognition of people. Using the "BionicMind™ AI", it tries to match faces to its internal database, and being relatively high up, it can miss a match.
The outcome of both false triggers is the ability to report a false alert or person mismatch, and it will upload the video portion to Eufy for AI training.
Powering Down
Let's close out with this. The 4K ULTRA HD & SOLAR POWER S330 is fantastic.
They are simple to set up, mount and use. You don't need an exceptionally high level of technical ability; just some basic understanding of plugging in a cable and following on-screen instructions are about it.
If you've got a camera on your wish list or are looking for decent deals coming soon. You can go right with the S330 system from Eufy.
Rapid Reviews Rating
4.5 out of 5
4.5