Cozy Grove – Nintendo Switch Review
Reading Time:
4
minutes
Fast Facts
Cozy Grove

Developer: Spry Fox
Publisher: The Quantum Astrophysicists Guild
Website: https://cozygrovegame.com/
Genre(s): Life Sim, Adventure
Platform: Nintendo Switch (Also available on Xbox, PS4 and PC)
Age Rating: PEGI 3
Release Date: 08/04/2021
Price: £10.99

A code was provided for review purposes
With a beautiful painterly art style and a sumptuous soundtrack to boot, the developers behind Cozy Grove have sought to develop just that, a digital, cozy grove. A haven from the trials and tribulations of life where you can sit back and unwind. It's games like these that will mean many a player will forever champion the indie scene. Even when some don't always hit all the right notes.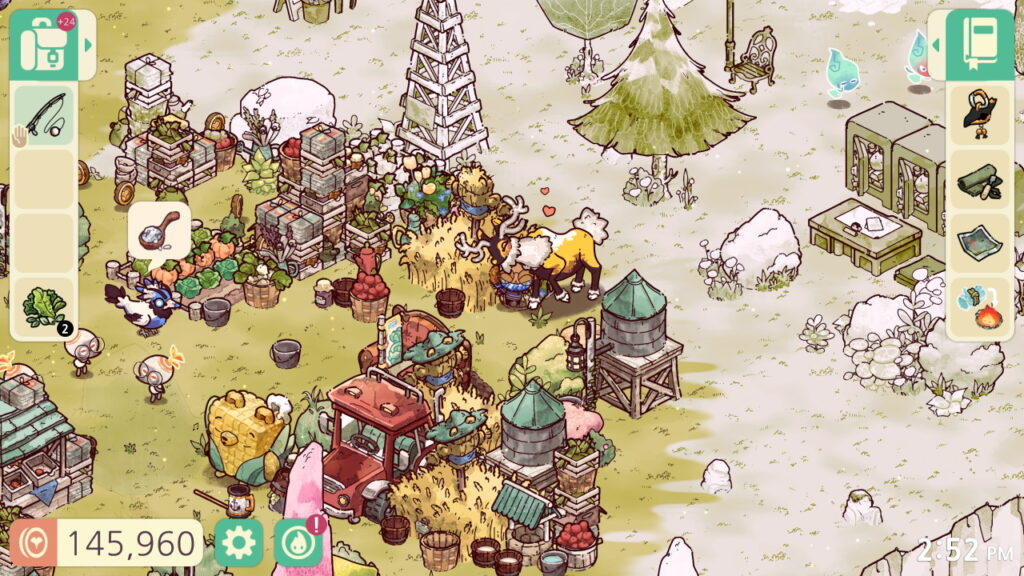 Cozy Grove is the fictional island in which the game is set, and it is one that is initially void of all colour. You open a letter to find that most services in the camp are out of action, and you receive warning to stay away from bears. As a Spirit Scout, you set out on a quest to bring colour back to the island and support the lost souls that inhabit it.
Wholesome Grove
It's a touching tale and one that continues to develop with each passing moment. Interactions can be fleeting, just as they can be thought-provoking, but in both instances, there's a wholesomeness that invokes a desire to find out more. And there's a lot to find out. Each character has a story and there are lessons about life and death subtly interwoven through them. In short, it's a part of the game that truly shines.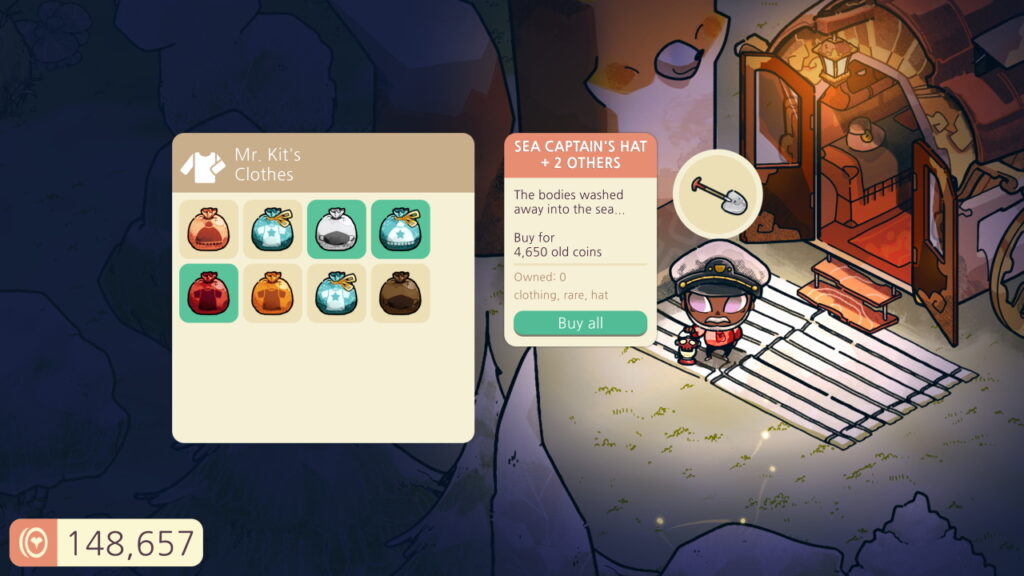 As a self-proclaimed life sim, Cozy Grove's inspirations aren't difficult to identify. Animal Crossing is the most obvious of them all, and everything from gameplay to crafting and decoration all have origins they share with Nintendo's behemoth title. In some instances, the development team have innovated to provide subtle improvements on the design: showing how close you are to crafting a particular item via a progress wheel is one such example. These innovations, when coupled with the artistic direction and storytelling elements, mean that Cozy Grove is more than just a mere carbon copy.
Storytelling Grove
The aforementioned storytelling is an element of the game that is carefully interwoven throughout. Every quest, every letter read, and every character interaction is a pertinent reminder of the overarching objective, and it's one well worth exploring. Better yet, the development team have made all of this possible whilst doing the one thing that so many games don't do: respect your time.
Comparisons to Animal Crossing are advantageous as AC: NH implored you to keep playing for fear of missing out. Cozy Grove, on the other hand, actively encourages a 30-to-60-minute playing time each day. This strategic decision doesn't always pay off, but it's a refreshing take. Especially on a genre that so often demands more time than players can give. Naturally, the game doesn't end at the end of the 60 minutes – there is more that can be done. Fishing, crafting, decorating – everything you've come to expect is on offer, however none of it is essential.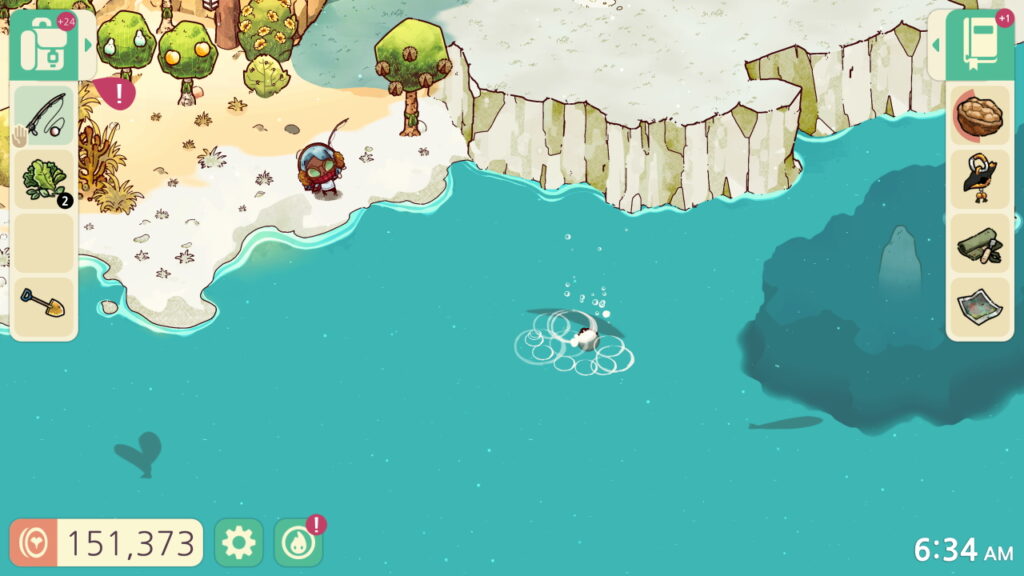 Groggy Grove
There are elements of Cozy Grove's design that are at odds with the overall experience. In its pursuit to limit your playtime, it can sometimes limit the level of investment. Quests that required multiple days' worth of item collection meant that I became less interested in the end result. I also found that, when this happened, I ended up missing a day or two. As a result, I became even less invested.
The other concern is one which is continually being addressed by the developers and its the age-old issue of performance. As you progress through the game and complete jobs for the inhabitants, parts of the island are injected with colour. Whilst it is a fantastic sight to behold, it places a spotlight on the flipside of this outstanding hand-drawn artistry: the loading times. Each hand-drawn item is loaded in, resulting in framerate drops and pop in as you run across the island. Though there's no reliance on quick reactions, it can be quite jarring. On occasion, it spoils an otherwise beautiful atmosphere.
Summary
There's a market out there for games like Cozy Grove, and there's no doubt it will continue to garner interest from avid life-sim fans and the more casual players. Visuals, sound and story combine to reiterate just how much care and attention has been poured into the game. It's not quite the finished article, however it doesn't need to be. It achieves exactly what it set out to do, and the clue is in the name.
Rapid Reviews Rating

You can purchase Cozy Grove from the Nintendo eShop here.