Ghost on the Shore Review
Reading Time:
4
minutes
Fast Facts
Ghost on the Shore

Developer: like Charlie
Publisher: Application Systems Heidelberg
Website: https://www.application-systems.co.uk/ghostontheshore/index.html
Genre(s): Adventure, Narrative, Indie
Platform: PC – Steam (also available through GOG and the Mac App store)
Age Rating: Not Given
Release Date: 24/02/2022
Price: £16.75

A code was provided for review purposes
When it comes to choosing games to play, I do have a bit of a leaning towards more melancholy themed titles. I'm also a fan of story heavy games so it's not hard to see why Ghost on the Shore piqued my interest. For me, narrative games which allow you to explore the environment can be a palate cleanser between mentally or emotionally demanding titles. Of course, without a doubt, these types of games do also have the power to hit you in the feels. Additionally, I find them great for those times when I don't have the energy to invest in a combat heavy game but still want the plot and environment immersion.
So, with that said, did Ghost on the Shore tick any of the boxes I was looking to fill? Find out in my Rapid Review below.
A Journey for the Emotions
From the outset, I felt a combination of a chilled, mysterious vibe and the promise of an emotional voyage. Without wanting to give too much away, near the beginning of the game you find yourself exploring an island after you run into some trouble with your boat. As you investigate your surroundings, your character – Riley – struggles to grasp how she is holding a conversation with a seemingly disembodied voice; a voice that goes by the name of Josh.
In between periods of silence, a discussion continues between these two. You get to decide how Riley responds to Josh and therefore partially control the path the story takes. Whilst you do have an impact on the plot, it often feels as if you're following the story as it unfolds in front of you. Particularly since your exploration uncovers clues and scraps of information that guide your journey.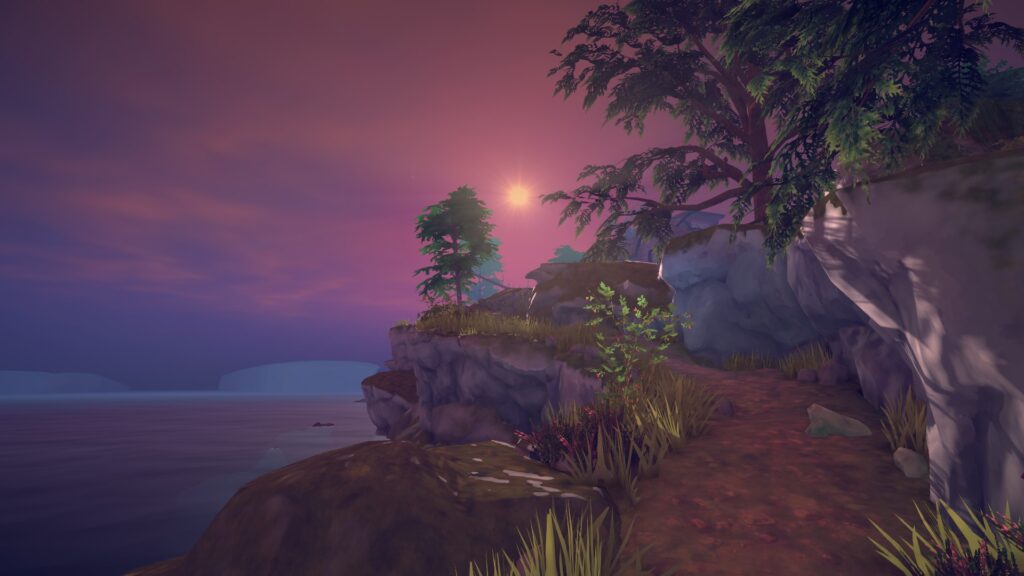 The Only Challenge Is To keep a Dry Eye
Ghost on the Shore doesn't have puzzles to solve as such, but rather the whole game is one puzzle – the puzzle of Riley and Josh trying to piece together their story. The real challenge here is to find yourself unmoved by the events that take place. I'm glad to say I failed miserably at that. There's a real rapport between the voice actors who play Riley and Josh. Sometimes it felt like watching a film or series and I think some credit for this must go to the script written for the characters. The dialogue has a natural back and forth flow to it that, coupled with the expressive voice-acting, shows a bond developing between the two characters.
As well as the main storylines including Riley and Josh, there are many interlinked tangents involving other islanders which flesh out the adventure wonderfully. These parts of the story are revealed through letters, diary entries, newspaper clippings and cassette-tape recordings which Riley discovers as she makes her way round the island. In the end, all the stories tie to each other in some way or another to fill in pieces of the puzzle Riley and Josh are trying to solve.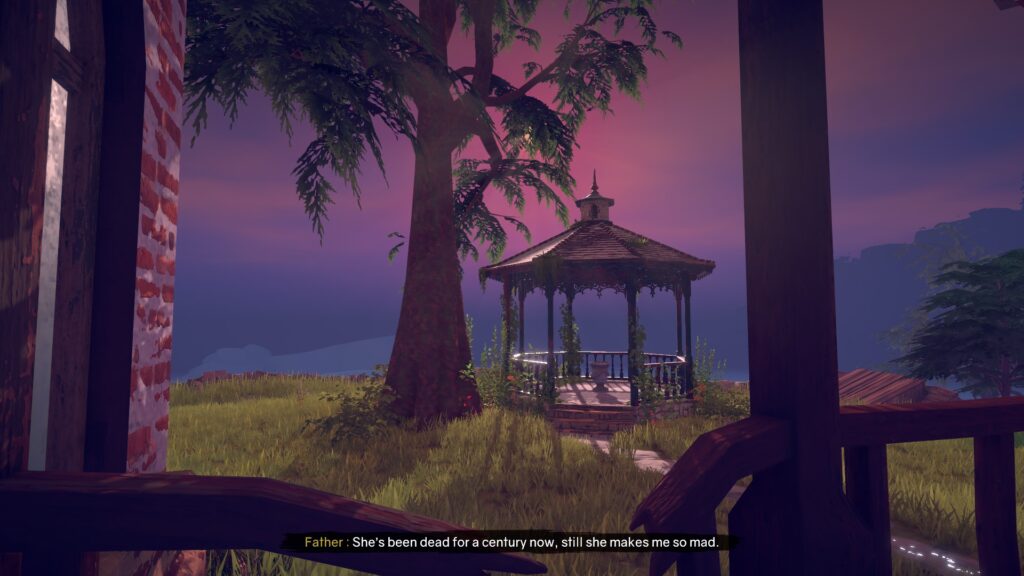 Memorable Vistas
Sometimes the view ahead felt quite stunning whilst at others I was greeted with a simpler offering. In either case, I found myself easily immersed in gameplay and appreciating the scenery as I roamed. During most of the game, I felt the atmosphere had a peaceful yet melancholic quality; an ambience that is augmented by a soundtrack full of emotive tunes. I loved the haunting snippet of music playing on the opening menu screen and often stopped here to listen for a while before playing. It's yet another video game soundtrack that has been added to my playlist.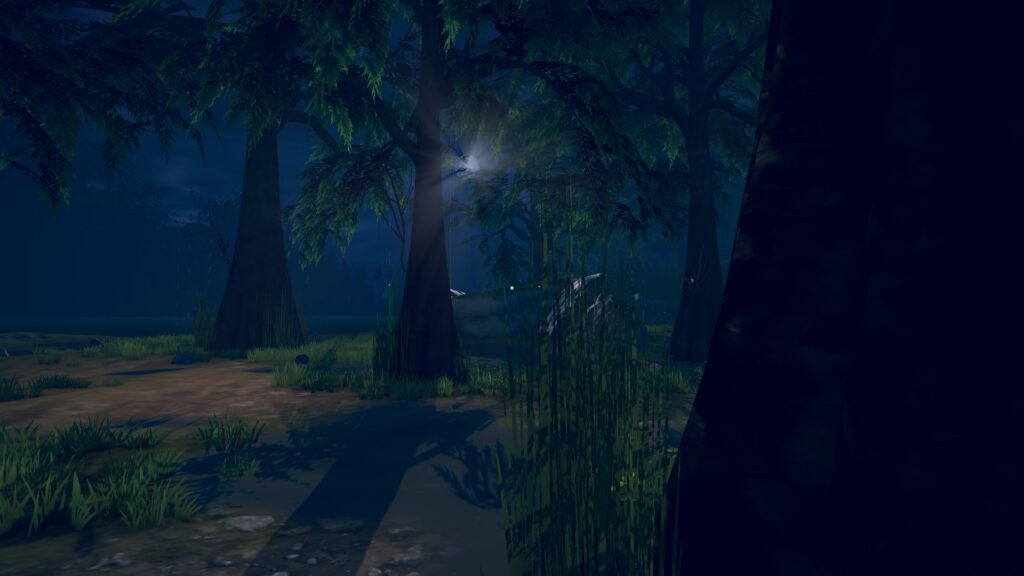 When the Tide Comes In
If you've ever walked a lonely path, I think you'll find some company – or perhaps feel an affinity – with some of the characters in Ghost on the Shore. I think it's a title to enjoy for the narrative journey that Riley and Josh take you on as you make your way round the islands. Gameplay oscillates between peaceful exploration and haunting discoveries as you roam, accompanied by a soundtrack that hits the right emotional notes. If this sounds like your thing, then raise anchor and plot a course for the Rogue Islands.
Rapid Reviews Rating
4.5 out of 5
4.5