Turnip Boy Commits Tax Evasion Review
Reading Time:
4
minutes
Fast Facts
Turnip Boy Commits Tax Evasion

Developer: Snoozy Kazoo
Publisher: Graffiti Games
Website: https://playturnipboy.com/
Genre(s): Adventure, Puzzle, Action, Role-Playing
Platform: Nintendo Switch
Age Rating: PEGI 3
Release Date: 22.04.21
Price: £13.49

A code was provided for review purposes
Committing tax evasion in the UK is illegal and punishable by fine or imprisonment. So too is asking Switch players to use B to select items in a menu, but for the purpose of this review, I'm willing to go forgo any penalties against Snoozy Kazoo – the development team behind Turnip Boy Commits Tax Evasion.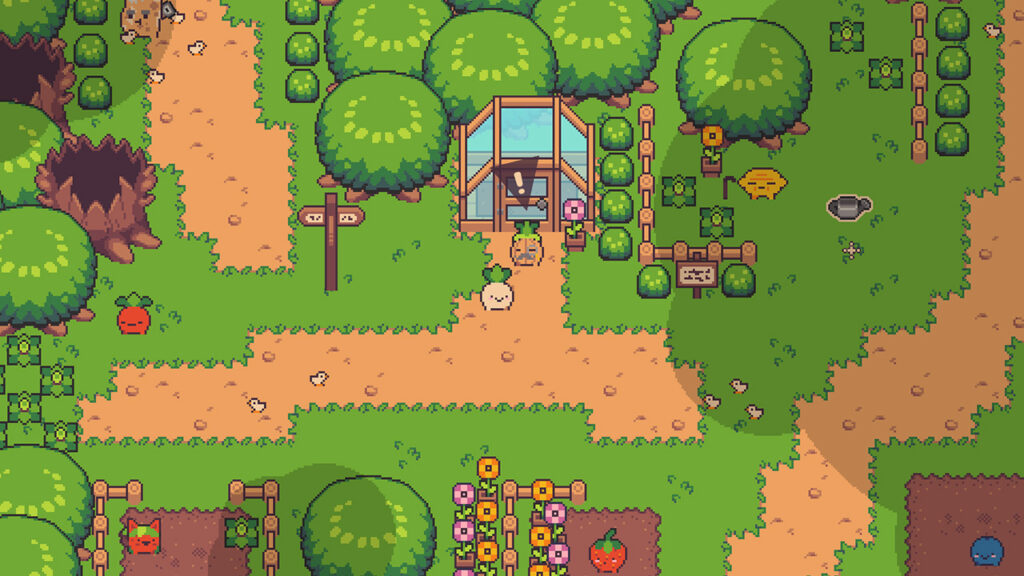 It's a rather unusual name for a game and, as a result, it immediately injects a spot of personality from the off. You see, you are a turnip boy who has had his greenhouse taken away from him by Mayor Onion. In order to get it back, you must embark on an increasingly ludicrous set of quests. All of these quests see you introduced to an equally absurd set of characters, all of whom are fruit and vegetables.
Fruits of Their Labour
With an art and gameplay style synonymous with early Zelda titles, there's no mistaking where ideas have been forged from. Snoozy Kazoo knows what's what though, and there's an abundance of personality that allows the game to breathe, free from the constraints of comparison. Character interactions are very, very funny, and the world-building and has created a playground that is enjoyable to immerse yourself in.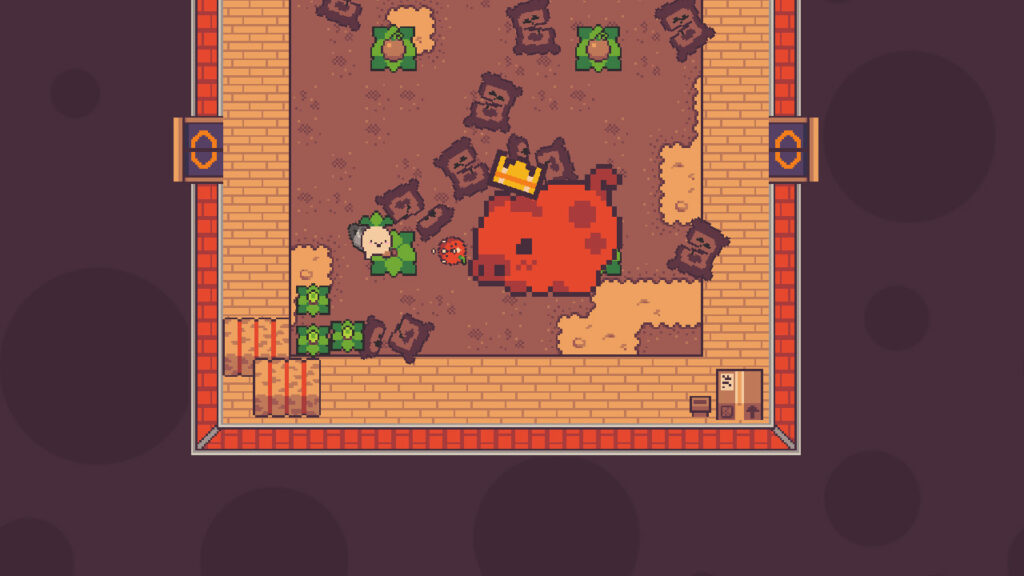 The village is split into sections, with signposted openings allowing traversal across the map. Each has its own distinct style, and the quests within are in keeping with the different locales. By completing one of Mayor Onion's missions, you unlock a tool or weapon which aids you with the next. This is how the gameplay develops to keep things interesting. A simple but smart decision and one that ensures things don't get too samey too quickly.
Gardeners Tools? I'm Not so Sure.
This could well have been a possibility, even with the very short running time of 2 to 3 hours, because each mission is very much a 'fetch quest' and there's a large amount of backtracking between locations – this leaves the player feeling uninspired. The introduction of a new weapon or tool comes at just the right time, combining to make some fairly intuitive puzzle elements. That being said, they do feel somewhat disjointed with everything from a watering can to a pizza and a warp portal. Independently and in action, they make sense, but, when viewed collectively, it's a rather bizarre set of items.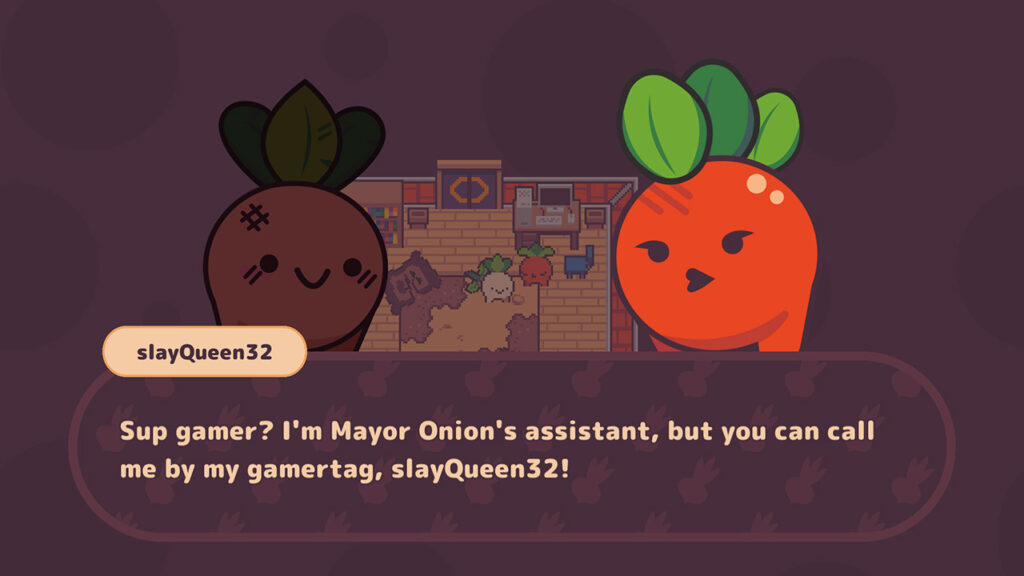 Games of this ilk need that extra something to stand out amongst the crowd. Whilst the name suggests that Turnip Boy's got it, the storyline and cast aren't nearly as exciting as they should be. Thankfully, it's all presented with an excellent art style and cartoon-like animations. It pops – both in docked and handheld – drawing the eye to the finer details. There's also a spot of polish throughout that many will appreciate. The same can be said for the boss battles, all of which provide a much-needed change of pace and challenge. Everything is well designed and signifies what could have been achieved if it had been a bit longer.
Planted in the Zelda-like Genre
That's not to say that the length of the game is to be deemed a negative. Players are crying out for shorter, better-curated experiences, and this goes some of the way to achieving that. It isn't perfect by any means, but it's great for a short burst in handheld mode. In fact, that's how I'd recommend playing. The dungeons, enemy types, and weapons aren't varied enough to want to play through in one sitting. They are executed well enough to enjoy it for what it is, though.
Turnip Boy feels constrained by budget, particularly as more space and time could have allowed the gameplay elements to be developed further. Enemies moving from side to side and dungeons containing a similar formula throughout are just two examples where the game lacks innovation. It's likely this is a design decision borne out of the Zelda-like genre in which Turnip Boy has been planted firmly. With that being said, it feels a shame not to have moved it forward a little more.
Summary
All in all, Turnip Boy Commits Tax Evasion is an interesting premise. It has a cast of characters that will just about keep you invested until the end. What it lacks in innovation it makes up for with personality and pop culture references. I'd like to see more done with it, and maybe a successful launch will see a sequel come to fruition. As it stands though, Turnip Boy is good, just not great.
Rapid Reviews Rating

You can purchase Turnip Boy Commits Tax Evasion on the Nintendo eShop here