Everything Announced at the Summer Game Fest Kickoff
Reading Time:
5
minutes
This evening, Geoff Keighley brought together his developer and publisher friends together to unveil a magnitude of exciting game premieres, special guests and exciting updates on well-loved games. But what exactly was revealed? Find out in this Rapid Recap.
Tiny Tina's Wonderlands
Set in the Borderlands universe but not strictly a Borderlands game, Tiny Tina Wonderlands promises an "epic high fantasy take on the looter shooter genre" with an all-star celebrity voice acting cast. Featuring Andy Samberg, this one looks like it will provide an excellent time-time!
Metal Slug Tactics
In another world premiere, we were treated to a look at the grid-based tactical strategy revival of the 90's franchise.
Death Stranding Director's Cut (PS5)
Hideo Kojima joined Geoff Keighley for a chat about Covid-19's impact on game development and entertainment as a whole. Before disconnecting from the call, Kojima left us with "one more thing"; an initial look at Death Stranding Director's Cut with gameplay captured on PS5. Keighley says the full reveal is "just weeks away. Stay tuned". I missed out on Death Stranding the last generation, so I'm excited to find out what the director's cut entails.
Jurassic World Evolution 2
Featuring the wonderful voice of Jeff Goldblum, we were treated to the reveal of the second Jurassic World Evolution game. If the game plays as good as the trailer looks, we're in for a treat with this one.
September Sable Release
The visually stunning 'Sable' from Raw Fury was given a gameplay look and release date reveal of September 23rd.
Lost Ark
Amazon Games Studio announced an Autumn release window for their fantasy MMO 'Lost Ark'. Has someone let Indiana Jones know?
Call of Duty Warzone Season Four World Premiere
Zombies were revealed and a June 17th release date was provided for Warzone's next season.
What's Next for Among Us?
In their 'Among Us Roadmap' video, Innersloth revealed a new hide and seek gamemode with new roles, colours, cosmetics, achievements and skins.
PlayStation Indies
Shuhei Yoshida presented "Chicory a Colorful Tale" and a trailer for 2D RPG "Swords and Sacrifice", releasing in 2022 from the makers of "Salt and Sanctuary". We were also provided with a gameplay trailer for 2021 Annapurna title 'Solar Ash' from the developers of Hyper Light Drifter.
New Valorant Agent… Revealed?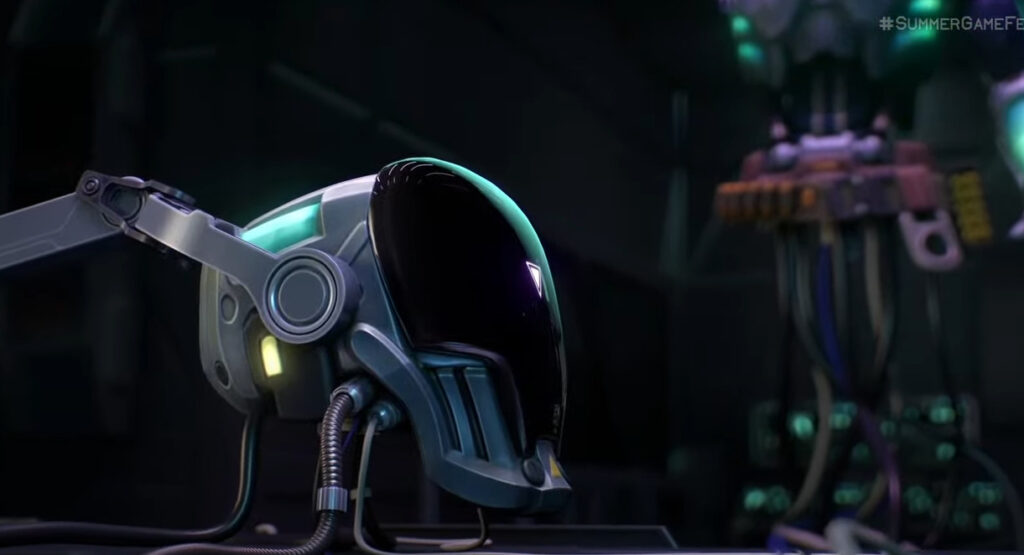 A three-second clip showed a very quick look at the next Valorant agent. All we know is that they have a robotic head but Keighley promises more information later in the Summer Games Fest.
New 'Escape From Tarkov Area'
Gameplay footage provided a look at a new area in the popular realistic FPS 'Escape from Tarkov', suitably named 'Streets of Tarkov'.
Two Point Campus Reveal
Promising the same great customisation options and simulation features seen in Two Point Hospital, Two Point Campus is a game I'm very much looking forward to. There's a little bit of time to wait as it releases in 2022.
Netflix Geeked Week
A quick advertisement for Netflix's Geeked Week promises reveals of The Witcher, a Cuphead TV show clip and more in the event which begins tomorrow. Geoff also revealed a Stranger Things battlepass crossover with Smite in July 13 2021.
New publisher: Prime Matter
Kingdom Come Deliverance's Henry and Payday masks were shown in the rapid unveiling of the new publisher 'Prime Matter'. This fast-paced trailer provided many looks at gameplay and game logos; including a new game in the 'Painkiller series'. The clip for this unveiling was fast and we're still left with questions but we're promised more details tomorrow on the publisher at 8 PM BST.
First-Person-Shooter 'The Anacrusis' Announced
The debut game from publisher Stray Bombay looks to be a monster-overrun comedic first-person shooter set "in a retrofuturistic science-fiction universe, integrating the Space Age designs we loved from the campy sci-fi of the late 60s and early 70s with a more modern take on alien instigators".
Rocket League Joins "The Family"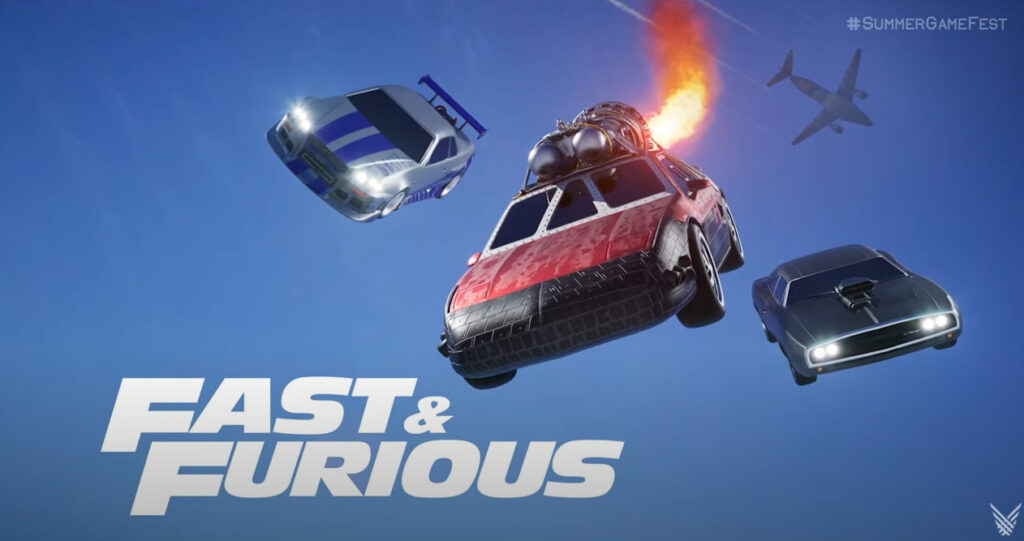 The Fast and Furious series is full of rocket-powered cars and acrobatic stunts so it's fitting that the franchise is coming to Rocket League on June 17th.
Vampire The Masquerade : Blood Hunt
'Blood Hunt' was revealed and it looks to be a battle royale set in the Vampire The Masquerade series with a closed alpha sign-up now open. This should give you something to dig your teeth into!
'House of Ashes' joins The Dark Pictures Anthology
An action-filled trailer revealed 'House of Ashes', a horror game set in a wartime environment. With a suitably chilling October 22nd release date, this could be a good pick for Halloween gaming.
New Tales of Arise Trailer
With a release date of September 10th, the latest game in the tales series isn't too far away.
Sky Children of the Light makes the Switch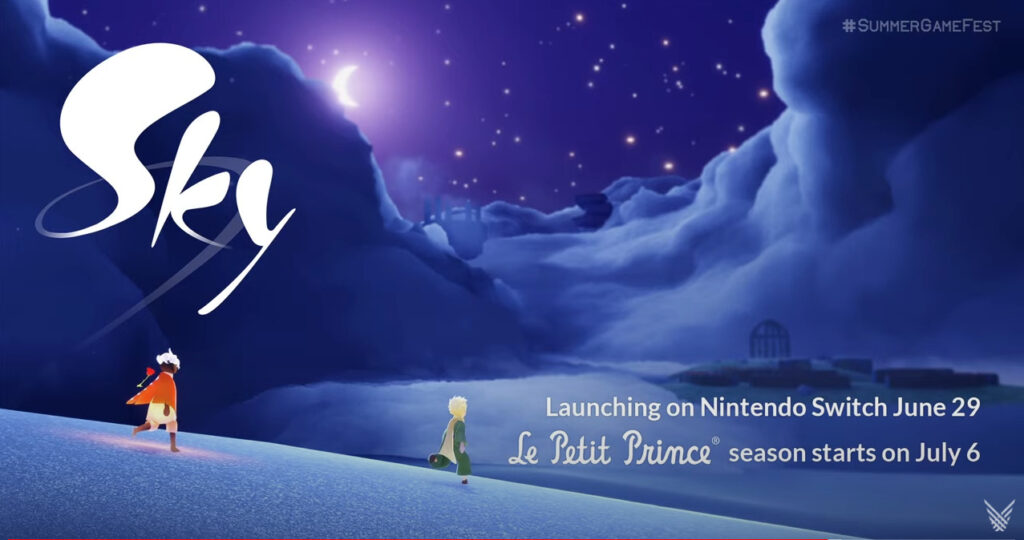 Journey developer, 'thatgamecompany' is bringing their mobile game Sky Children of the Light to the Nintendo Switch.
Watercolour Wonders
Announced for a 2022 release on Xbox and PC, 'Planet of Lana' is a perfect showcase of "games as art".
Overwatch 2 promises "new but familiar" gameplay and a look at altered character models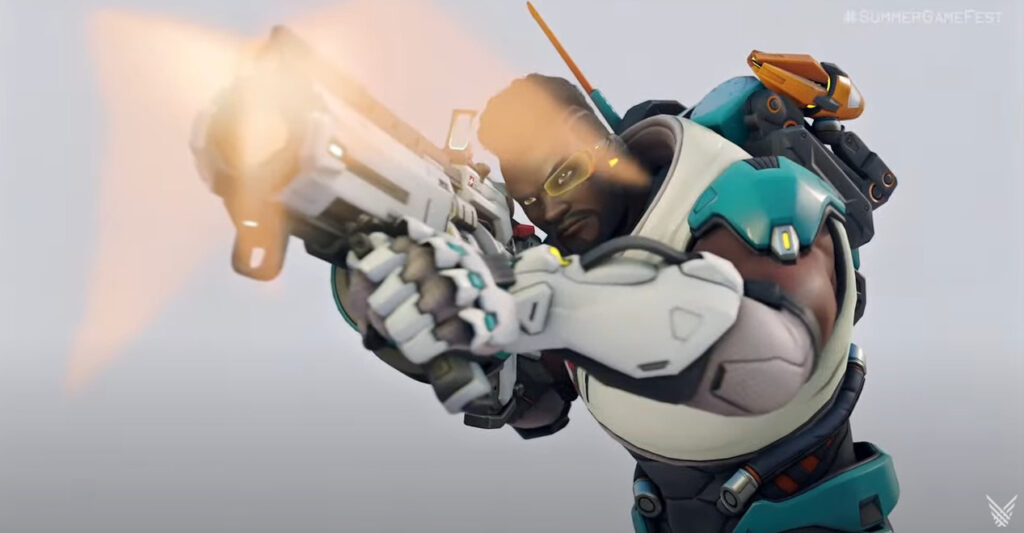 Gen : Lock arrives at Paladins next month
Monster Hunter Stories 2 Wings of Ruin Reveals Story Trailer and Deluxe Edition Details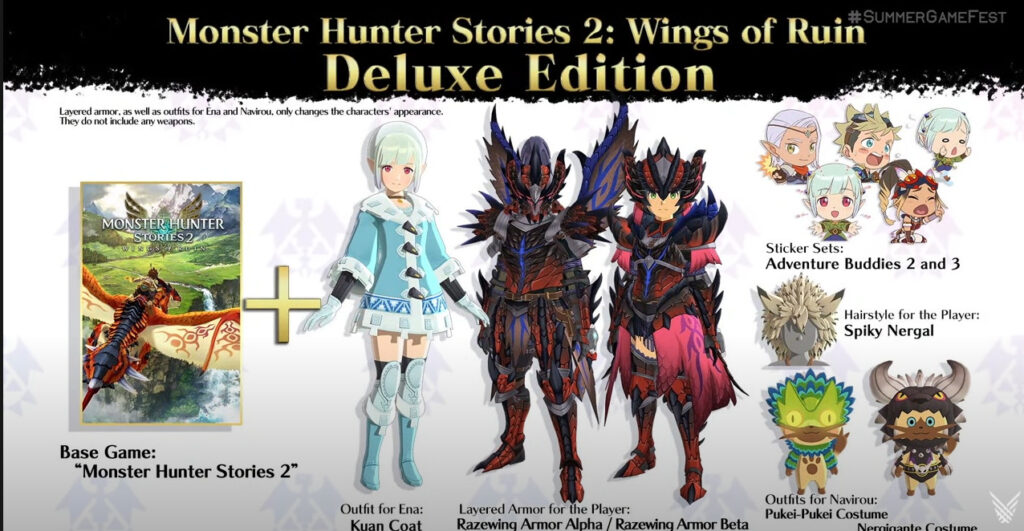 Space Dungeon!
Gorgeous cell-shaded gameplay was shown in a new trailer for Amplitude's latest game : Endless Dungeon.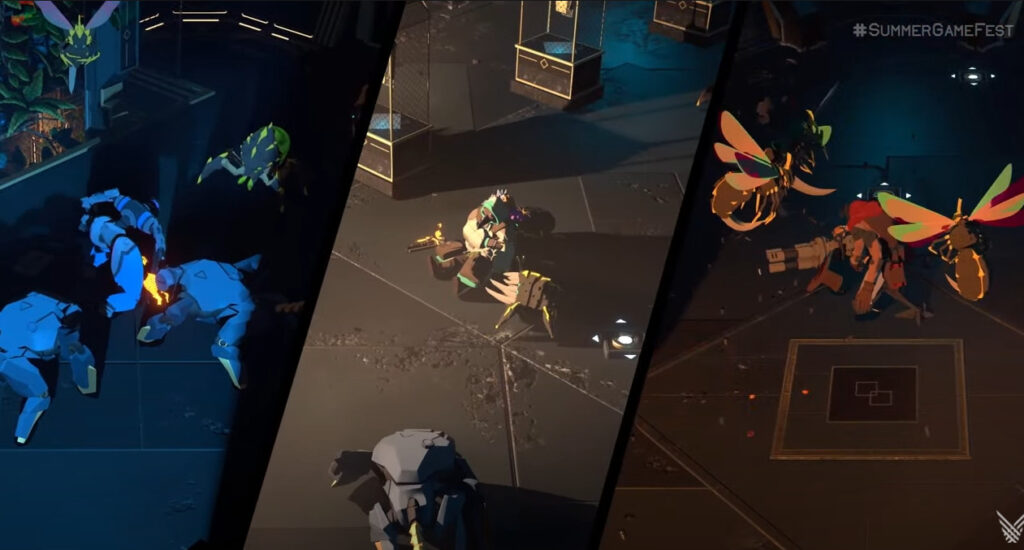 2B Or Not 2B
Fall Guys made an apperance at the Summer Games Fest with an outfit reveal of '2B' from Nier Automa.
New Developer 'Deviation Games' promises an innovative new IP and is partnering with PlayStation.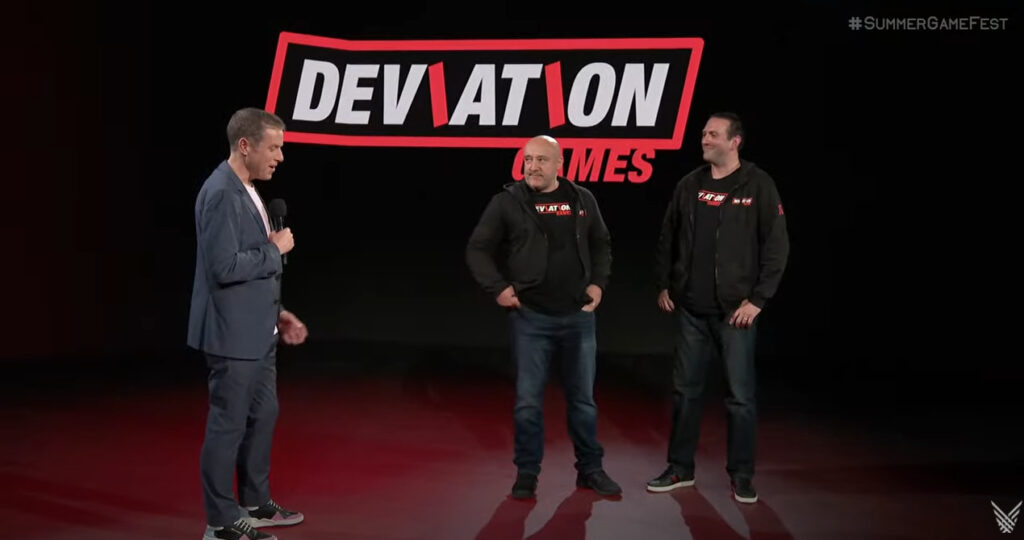 ID @ Xbox Indie Demos
It was announced that a selection of ID @ Xbox games will be available to demo on the Xbox store next week including Sable.
Trials of Midgard Receives Gameplay Overview
I've always been a fan of cell-shaded games and the visuals of Gearbox's Trials of Midgard certainly look appealing.
Extended Evil Dead Footage
Now It's Time…
"Will we see Elden Ring?" has been the question everyone has asked. As Geoff excitedly exclaimed "It is finally time", we knew something special was about to appear on the screen. And when the surnames Miyazaki and R.R Martin appeared , the moment had come: a gameplay trailer for the long-awaited "Elden Ring" with a surprisingly near release date of January 21, 2022.
Elden Ring Ends The Show
Final thoughts
So there we have it, the 2021 Summer Game Fest Kickoff. I thought that the event was terrifically-paced with a great mix of reveals. As a big simulation games fan, I'm most excited for Jurassic World Evolution 2 and Two Point Campus. What are you most looking forward to? Let us know on Twitter @rapidreviewsuk