AAA
,
Arcade
,
Extreme Sports
,
Game
,
Gaming
,
Multiplayer
,
New
,
New Release
,
Playstation
,
PlayStation 4
,
PS4
,
Rapid Reviews
,
Remake
,
Remaster
,
Retro
,
Reviews
,
SONY
,
Sports
Tony Hawk's Pro Skater 1+2 Review
Reading Time:
7
minutes
Fast Facts
Tony Hawk's Pro Skater 1+2

Developer: Vicarious Visions
Publisher: Activision
Website: https://www.tonyhawkthegame.com/uk/en/
Genre: Extreme Sports, Arcade
Platform: PS4
Age Rating: PEGI 12
Release Date: 04/09/20
Price: £39.99

A code was provided for review purposes.
Year of The Remake
2020 has undeniably been the year of the remake. The year where game developers and publishers across the world have said, if you grew up in the '90s, we are going to take your fondest gaming memories and rebuild them.. in 4K.
Tony Hawks Pro Skater 1+2 makes zero apologies, it is a true rebirth of a game loved by millions and follows a tried and tested formula. Playing with the nostalgic feelings of so many is a brave move from the partnership of Vicarious Visions and Activision themselves.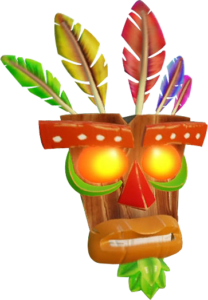 The games have been fully rebuilt from the ground up, this time around using the Unreal Engine to create the detailed character models and vivid scenes showcased across warehouses, school campuses and downtown areas to name a few. The game is gorgeously lit, with sunsets scattering light across the skateparks themselves and every detail feeling refined and considered. It looks absolutely nothing like the 1999 original, and that's a good thing.
For those unfamiliar with the style and format of Tony Hawk's, it is an extreme sports game that's a million miles away from simulating the authentic experience of skateboarding. It's addictive and arcade-like in its style. Button mashing can help you pull off the most insane tricks, and combos and collectables galore are available to help you progress to the next skating location or competitions event.
Pretending I'm a Superman
Each level has around 10 challenges for you to complete, whether that's creating an insane trick combo by stitching together multiple tricks, grinds and manuals, or task-based challenges such as wall-grinding all 5 bells on the school campus, or collecting the 5 glowing robots in the shopping mall. There are even opportunities to capture secret tapes in hard to reach places on each of these levels. (For those unaware, these tapes are associated with a medium called VHS, popular in the '90s, and frequently used to record live skateboarding to watch back later on. Man… I feel old).
One thing these games do incredibly well? They don't take themselves too seriously. It's all about fun! Addictive, unrelenting and at times, frustrating. Tony Hawks Pro Skater 1+2 absolutely retains this style and feel unquestionably in these remakes.
Ollie Ollie Ollie
Every time I picked up the controller and played Tony Hawk's 1+2 I felt myself grin, ear to ear. I couldn't help it, it just feels right. These games were built with love, built to protect the memories of the die-hard fans, yet several additions enhance and evolve the experience somewhat and ensure the games also feel fresh.
Right from the outset of loading the game, the opening credits video shows the entirety of the original roster of skateboarders including Steve Cabellero, Bob Burnquist and Bucky Lasek among others. Yet it also introduces us to some new younger additions to the scene such as Lizzie Armento, Leo Baker and Leticia Bufoni. I think it's such a lovely touch and feels almost like they are passing the baton across to the next generation of skaters.
As always, each skater has a unique style of skating, their own tricks, dress sense, and their own stats such as speed, ollie and hang-time. These stats can be enhanced as you progress through the games, and there are moments it's necessary to spend these points wisely. For example, boosting the stats around speed and hang-time will enable you to land a rooftop jump in the downtown area that you would otherwise be unable to make.
The Devil Is In The Detail
These kinds of rewards are what spur you on as the player to explore every nook and cranny of each location, clever by design it makes you want to take your time and soak up each environment before moving on. You won't want to rush this one! It's worth adding; these games are challenging. Yet with no adjustable difficulty threshold, you need to graft, it's a level playing field, and I love that balance. You need to take your time and keep your eyes peeled.
In terms of format, the game cleverly bundles the two original games together, enabling you to see your progress of completion for each game separately. This non-sequential way of playing means you can choose to bounce back and forth between each game at your leisure; there are no negative consequences to doing this.
The soundtrack. Arguably, the original games had the finest (compilation based) soundtracks of any games ever made! The assortment of songs on show were typical mainstream punk, rock and metal tracks that were iconic and symbolic of the early Kerrang! Generation. In fact, fellow Rapid Reviews writer @temp lovingly built a Tony Hawks streaming playlist long before these games were announced. The music on offer is timeless.
Sounds Good To Me
The problem we often find when games are remastered, or launched on different consoles at different times is the soundtrack has to be modified, due to licensing and original deals expiring etc. Multiple games have had this issue along the way, such as Crazy Taxi which had an original Offspring and Bad Religion soundtrack that was amazing but had to be removed for its re-release. Even the Tony Hawks original releases had a similar problem when the original games arrived on N64 they didn't have any lyrics to accompany the music at all, albeit this was to do with data compression mainly.
The Developer recognised the importance of this and has managed to bring all except 5 tracks from the original soundtrack back for the remakes as well as including a ton of additional tracks to broaden some more eclectic tastes this time around (yes.. there is a Skepta track, I'm not sure how I feel about that). The features to support the music are super cool too. If you wish to skip to the next track whilst playing the game, click R3. If you want to you can also build a custom playlist that includes the songs you love, so if you want to go purely old school, you can in the music settings.
These feature-packed remakes also include some new additions this time around. We have a local two-player mode as well as a multiplayer option available to play online. In multiplayer you join a lobby of skaters, once matchmaking has finished, you are all added into a location together where you battle it out competitively to complete a series of challenges. These include the highest score achieved in a fixed time, highest combo, as well as tagging locations by grinding them and several others. This mode was enjoyable but certainly left me feeling incredibly inferior to some of the online players, I mean wow. I need to get some more practice in.
Thanks For The Memories
Albeit an incredibly authentic reimagining of the original games, there are moments where aspects feel dated. The button-mashing style for tricks reminds me of a beat-em-up on 4 wheels. You can certainly take the time to map out your airwalks and your pop shove-it's, but most will mash away and hope for the best. It's a stark contrast to innovative new styles for skateboarding games such as Skate XL which maps a joystick to each leg and focuses on balance and precision. I guess an overhaul here probably wouldn't have sat right for a remaster, and the purists may have grabbed their pitchforks if they had!
It's a brave move to remaster games that are so loved by the world, yet the job the Developer has done is seamless. It's a faithful adaption that fires up every nostalgic bone in my body. With the addition of new skaters, enhanced locations and multiplayer options, it also feels fresh and enticing, and I wouldn't hesitate to recommend the endless hours this package will offer to anyone. The price point for what's included is superb, and the games are an absolute masterpiece…again.
Rapid Reviews Rating
You can purchase Tony Hawk's Pro Skater 1+2 at the PS Store.