Tony Hawk's Pro Skater 1 + 2 Xbox Series X Review
Reading Time:
4
minutes
Fast Facts
Tony Hawk's Pro Skater 1 + 2

Developer: Vicarious Visions
Publisher: Activision Publishing Inc.
Website: https://www.tonyhawkthegame.com/uk/en
Genre(s): Sports
Platform: Xbox Series X (also available on PS4, PS5, Xbox One and PC)
Age Rating: PEGI 12
Release Date: 03/09/2020
Price: £39.99

A code was provided for review purposes
Tony Hawk's Pro Skater, known as Tony Hawk's Skateboarding in Australia, first saw the light of day in 1999 on Sony's first PlayStation console. It was also subsequently ported to a handful of platforms such as N64 and hell even the Nokia's N-Gage (remember that phone/portable console hybrid?). The goal of the THPS series is pretty simple: throw players into a 3D environment and have them pull off crazy scores and complete objectives as real-life pro skateboarders. The game was met with critical acclaim which prompted Activision to start producing more games in the series by releasing a new game every year from 2000 to 2002.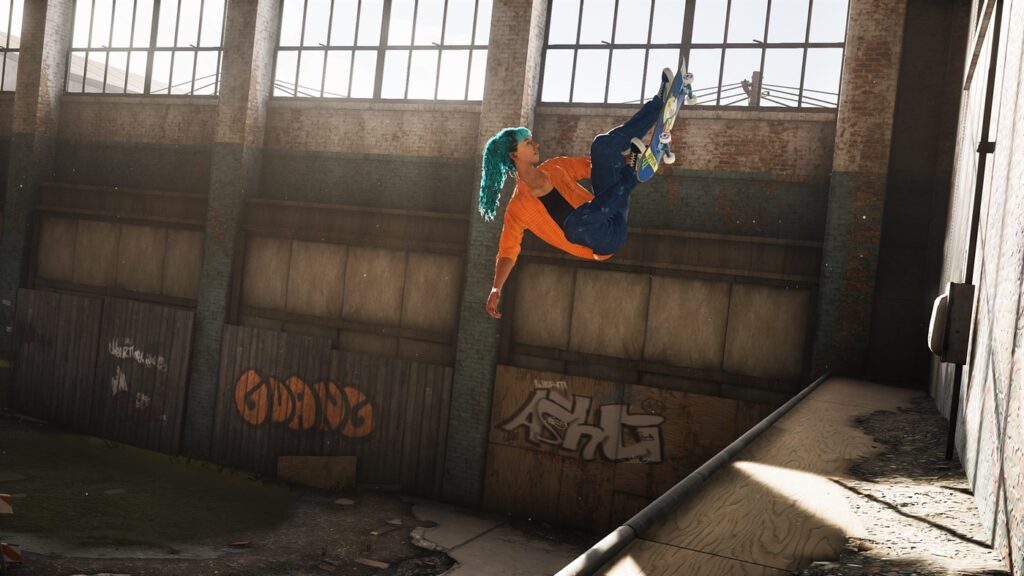 The series proved successful, but in order to avoid monotony, Neversoft decided to add a layer of storytelling with Underground, in 2003. It also spawned a sequel the next year. In 2005, instead of bringing Underground 3, Neversoft released American Wasteland which allowed players to dabble in a vast level during story mode with seamless transition.
Over the years, there were additional releases such as Downhill Jam for Wii, Motion for Mobile devices; just to name a few. They tried returning to the classic formula with Tony Hawk's Pro Skater 5 in 2015, but to say that game received critical disapproval would be an understatement. Fast forward to 2020 where we've finally seen the return to form of the acclaimed series with Tony Hawk's Pro Skater 1+2 HD Remaster which you can read about in my colleague's review of the PS4 version. And here we are in 2021 as I'm about to take a look a the Xbox Series S/X version. Does it hold up or falls flat on its face?
The Birdman Is Back
The Tony Hawk's Pro Skater series features an arcade-like controls scheme that's easy to pick up and play, but hard to master. Face buttons allow you to pull off various skateboard moves such as flip tricks; using the d-pad at the same time will allow players to pull off 180s or even 360s (provided you have enough speed and momentum to go high enough). Returning players will obviously feel at home, while still approachable for newcomers, it can sometimes feel overwhelming at times because it's easy to get into a groove and constantly pull off the same moves instead of trying to remember every possible trick. Each level is redesigned from the ground up for this remaster and varies from the smaller skate parks up to a nice chunk of New York City.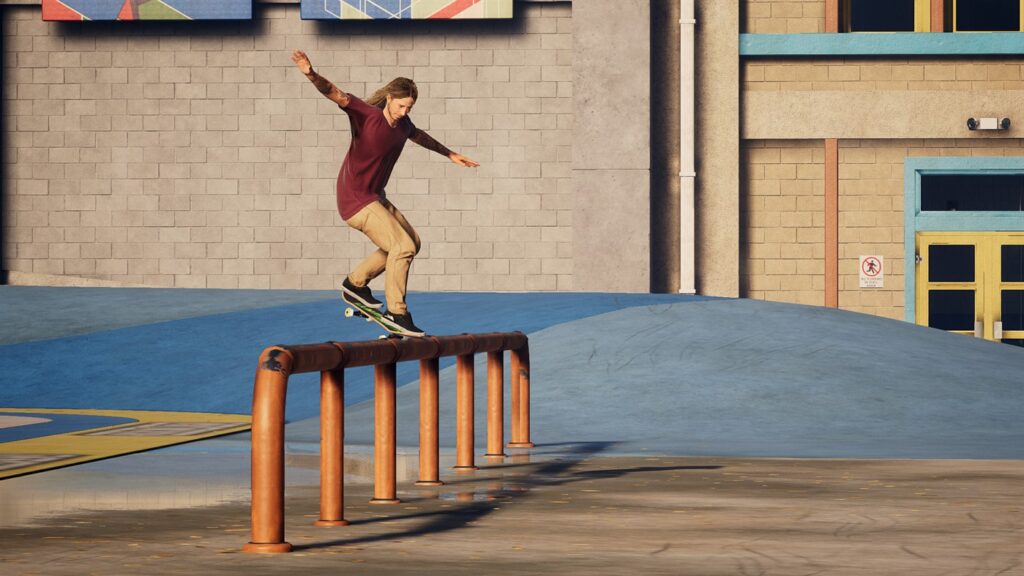 Each level has its own set of objectives to accomplish before moving on. While you'll see similar goals repeating across levels such as collecting the S-K-A-T-E levels or finding a hidden tape, levels will have their unique goals such as smashing through the mall's map or reaching a level-specific high score. My only complaint with this is that (understandably) each level is timed, meaning you have limited time to accomplish everything. Obviously, the goal is to clear as many goals as possible within a single run, but some of them require a bit of muscle memory because for example all S-K-A-T-E letters are scattered throughout the level and it's highly possible you'll find the S-K-A but you'll have to explore the level in a different in order to spot the missing letters and grab them all during a single run.
Ways To Upgrade
You might think this it sounds perfect, right? Well…. almost. Owners of the original PS4 and Xbox One series of consoles can upgrade to the next-gen version. If you own the game physically on PS4, pop in the disc in your PS5 and let the game update. Digital version owner? Download it on PS5! All for free…but the transfer of saved data is a bit more complicated. But on Xbox? This is where it gets complicated. While the digital version can be upgraded to the Cross-gen bundle on Xbox Series S/X for $9,99 (USD), if you own the physical version of the game, then you'll need to buy the newly released retail version for Microsoft's latest platforms or buy it digitally. At least unlike Sony's platforms, transferring data is seamless.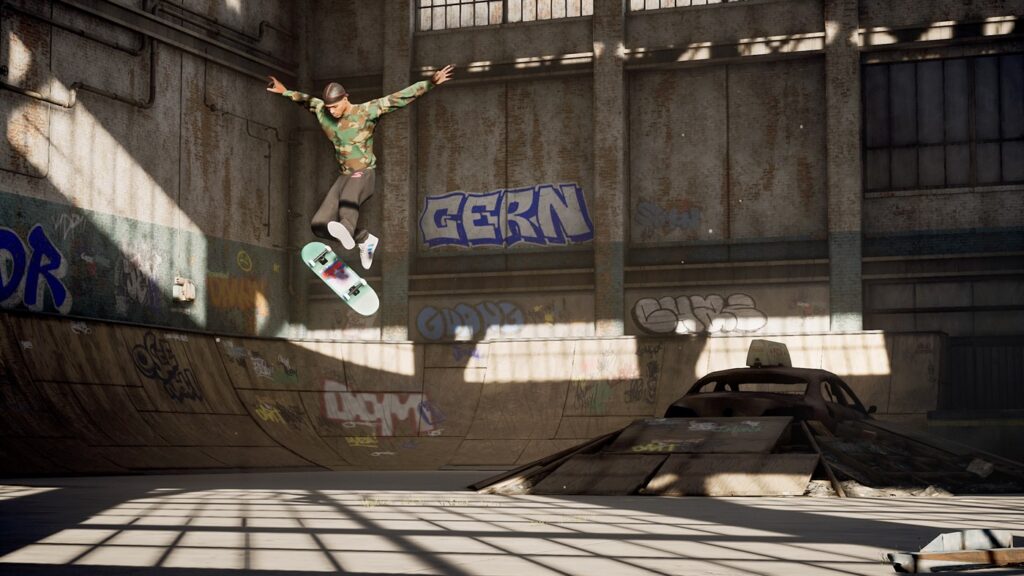 Tony Hawk's Pro Skater 1+2 HD Remaster looks great on Xbox Series X. The game runs at 120 FPS at 1080P, or 60 FPS in native 4K on the X while the S version will render at 1440P and upscale to 4K. And yes, the soundtrack is still a classic beast that will get you in the groove to reach the high score.
Is the newest version of Tony Hawk 1+2 HD Remaster worth it? As someone who played both the Xbox One and Series S/X version, the game is the perfect package with solid gameplay, replay value through the roof and a killer soundtrack. It's the perfect game that's easy to pick up and play, but hard to master. But once it sets its teeth into you, you're in for the long haul!
Rapid Reviews Rating
Tony Hawk's Pro Skater 1+2 HD Remaster is available for purchase for the Xbox One/Series S|X.