Flying
,
Game
,
Gaming
,
New
,
New Release
,
Racing
,
Rapid Reviews
,
Reviews
,
Simulation
,
Sports
,
Xbox
,
Xbox One
Monster Truck Championship Xbox One Review
Reading Time:
4
minutes
Fast Facts
Monster Truck Championship

Developer: Teyon
Publisher: Nacon
Website: https://www.monstertruckchampionshipthegame.com/
Genre: ‪Racing & flying‬, ‪Simulation‬, ‪Sports‬
Platform: Xbox One
Age Rating: PEGI 3
Release Date: 15/10/2020
Price: £33.49

A code was provided for review purposes.
Monster Truck Championship is a different take on a racing simulation, there are so many different tracks to race on, and the feel to it is definitely superior to previous monster truck games that have been released before out there.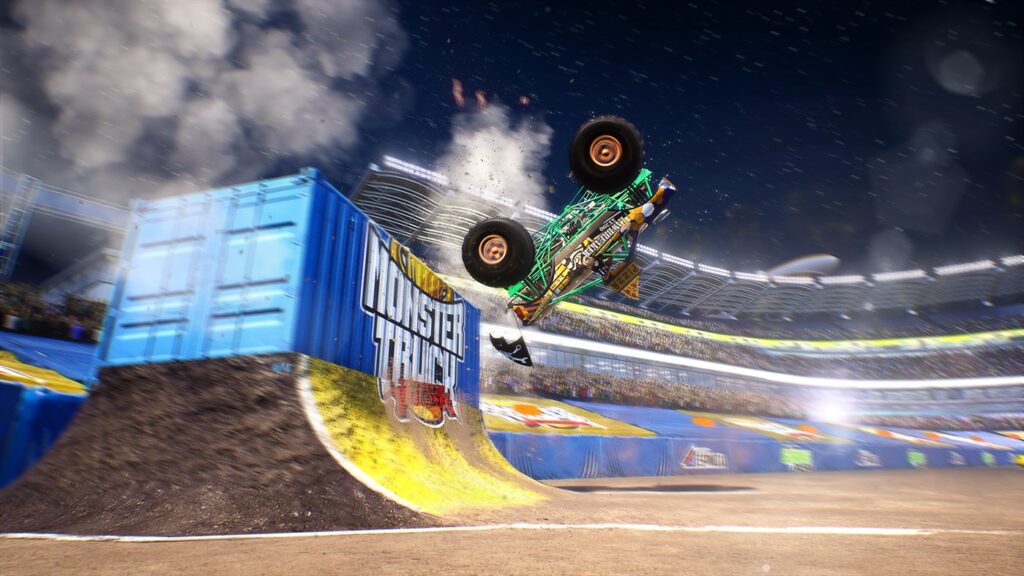 Control Yourself
Controls take some time to get used to, and once you have mastered these and upgraded your truck a few times you can feel the difference in performance and you feel this part of the game was not wasted, the developers have made it run very smooth. I liked that the left joystick controls the front wheels and the right joystick controls the back wheels, I didn't use this feature much, but some people will find it easier to drift around corners using both joysticks to steer.
Modify That Beast
As you progress through the career you start unlocking better parts for your monster truck, you start with a very basic one at the beginning, and by the end of the game, you have a right beast of a machine! To start unlocking better parts, you can take up sponsorship deals that will help you unlock parts along the way.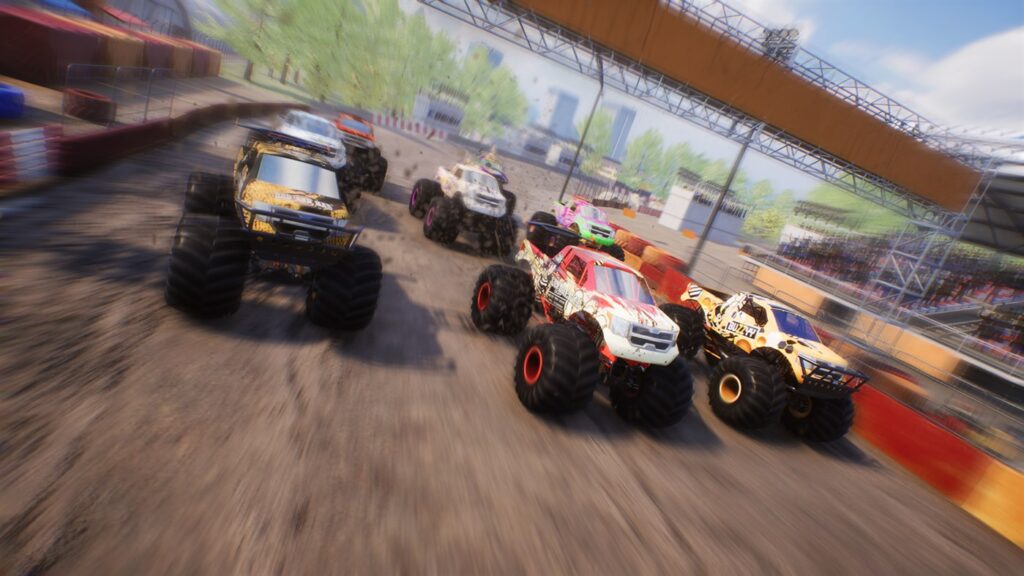 In total 16 different monster trucks have lots of different ways in which you can customise them, you can add stickers, change colours of many different parts, add spoilers or alloys to really make the monster truck your own. If you get loads of money from completing events as I did, you can pay for any cosmetic parts that you would like to have instead of having to try and unlock them.
It took me a while to get used to the screens between races as you had to press the "X" button instead of the "A" button, you'd then get to the next screen and have to press either "A" or "X", they could have just stuck with the "A" button for this as it confused things a little.
Not so much of a drag
I had the most fun with the drag races, and although they were pretty short I really enjoyed them, I liked that you could get a perfect start from getting the perfect revs at the start of the race to really give you an advantage.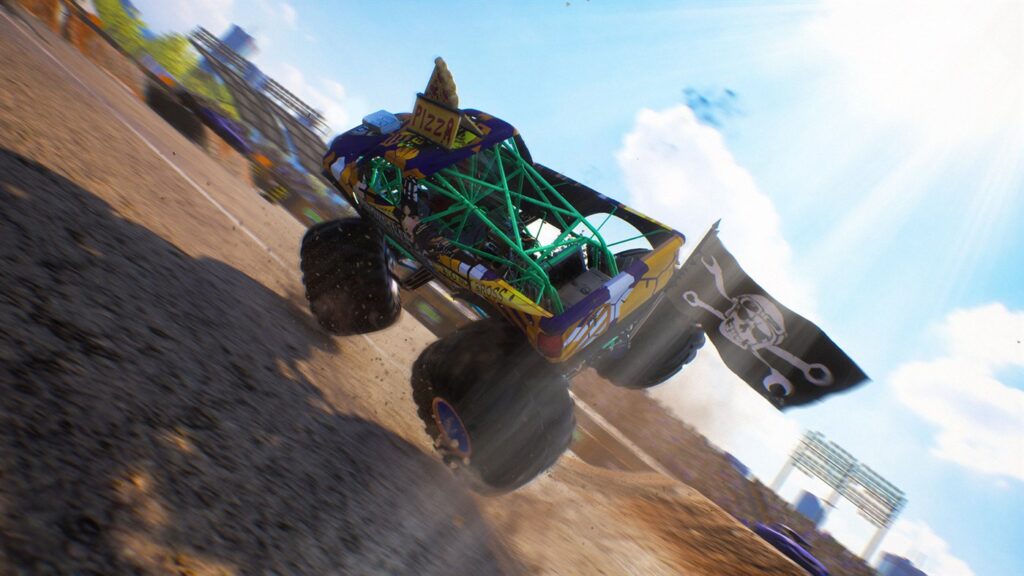 If you do manage to mess up in a race by crashing or spinning out, you do have the option to restart the race. If you were partway through a tournament, it would only reset the one race you was in and not the whole thing so you wouldn't have to redo the same races again that you had already won. The game also carries on from where you left off, so if you had to pop out to the shops or go to work you can carry on from where you were playing, this was a great feature.
I attempted to play online but had no luck finding any other sessions, I also tried to host my own session, but no one would join that either. It could have just been a bad evening for trying to play online, but with how many people are in this world I'm not so sure.
Freestyler
The freestyle mode in this was fun, attempting to roll your monster truck on purpose to score big by doing backflips and somersaults, you can also pull wheelies to keep your combos going so you could get more points than your opponents.
Sometimes when you play a racing game, you can feel like there are too many laps or the race is taking too long; in this, they have managed to get everything balanced just right.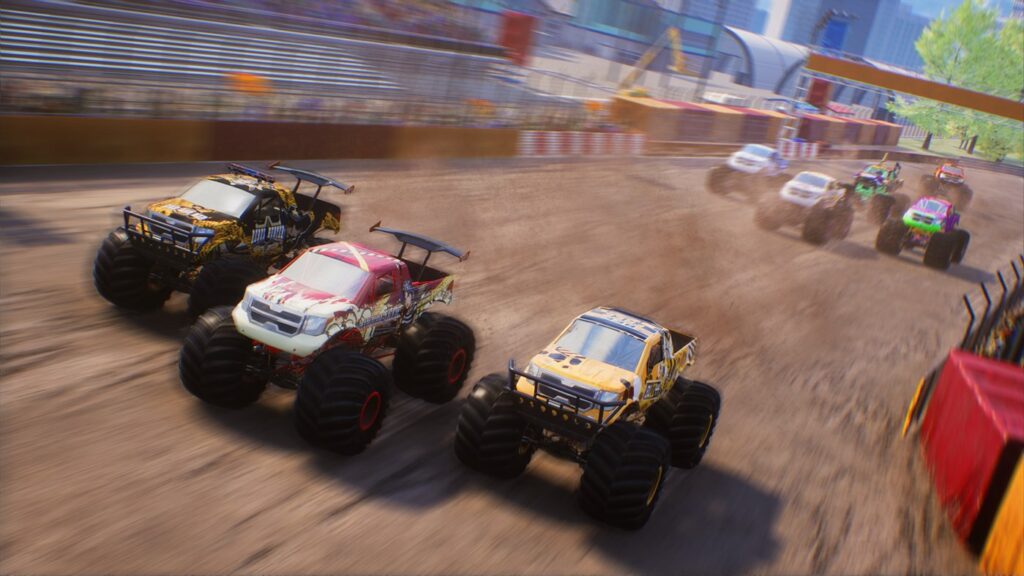 I enjoyed my time with Monster Truck Championship, and the only thing I would have loved in this was if they had added a create your own arena type area where you could edit in vehicles and ramps and was free to do exactly what you wanted. All in all, a very enjoyable game and will take up a lot of your time if you try to complete it on the hardest setting.
Rapid Reviews Rating