Adventure
,
Game
,
Gaming
,
Indie
,
Point and Click Adventure
,
Puzzle
,
Rapid Reviews
,
Reviews
,
Series X
,
Xbox
,
Xbox Series X
Heal: Console Edition Review
Reading Time:
4
minutes
Fast Facts
Heal: Console Edition

Developer: Jesse Makkonen
Publisher: Ratalaika Games S.L.
Website: https://www.ratalaikagames.com/games/heal.php
Genre(s): Adventure, Experimental, Point and Click, Puzzle
Platform: Xbox Series X (also available on Xbox One, PS4, PS5 and Nintendo Switch)
Age Rating: PEGI 7
Release Date: 16/04/2021
Price: £5.99

A code was provided for review purposes
Heal: Console Edition is a point and click, puzzle adventure which made its original release on PC (Steam) in April 2020. It comes from Jesse Makkonen, the developer of the Distraint series. The port onto consoles is by Ratalaika Games. For fans of Makkonen, does this offering live up to the standard of his previous releases? There's only one way to find out, read this Rapid Review!
Rewind
I first came across Jesse Makkonen as a developer when I reviewed Distraint 2 on Xbox One. Playing the second in the series prompted me to get the prequel and left me keen to get my hands on Heal (only on Steam at the time). So, as soon as I saw that it was available for review on a console, I jumped at the chance. It's fair to say that I have not been disappointed. Heal: Console Edition is another beautiful creation from a master of crafting an emotive, puzzle-driven adventure.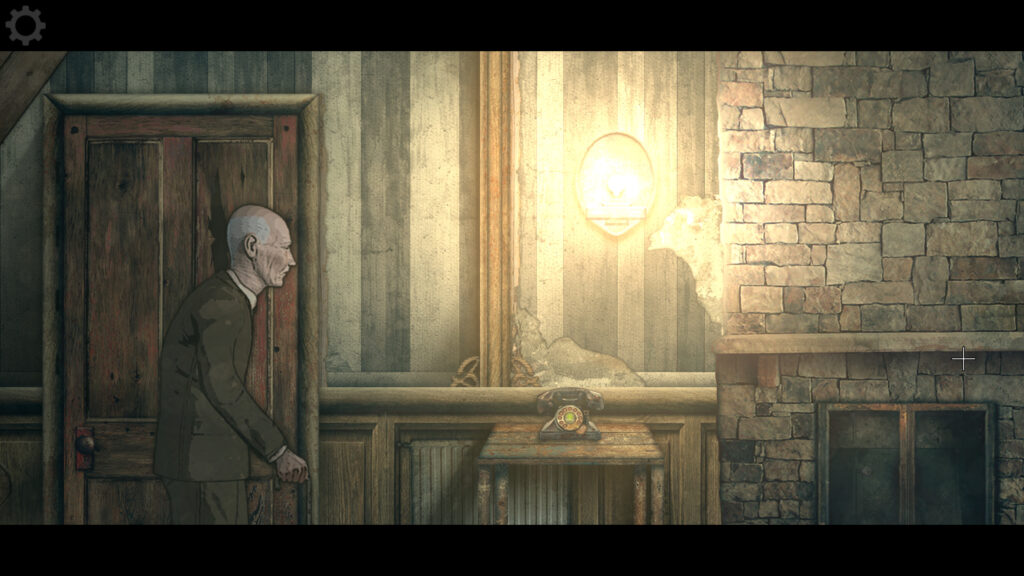 Having played three of his games, I can see a sort of evolution to Jesse Makonnen's videogame creation. I was impressed with his treatment of delicate topics in Distraint 2 and this compassionate approach is maintained in his latest offering. Perhaps with a somewhat subtler or more mature flavour to it. Heal: Console Edition touches on themes of aging and dementia, the former being more apparent throughout, whereas the latter is more obvious in later stages of the game. There's almost no dialogue but this is not to the detriment of the experience, it adds to the atmosphere.
Can You Remember?
Your character throughout Heal: Console Edition is an old man and levels seem to contain memories from his life. There are seven areas to work your way through, solving a selection of puzzles in order to advance. In each level it felt as if I was rooting around in a treasure trove of recollections, taking me back to childhood impressions of my grandparents' houses. I enjoyed the natural progression through each area. There is always an easier puzzle to get you started followed by a series of more challenging brainteasers. This balance helps to keep you motivated even throughout some of the tougher puzzles. In addition, I think that gameplay involves a satisfying combination of clue spotting and problem-solving for variety.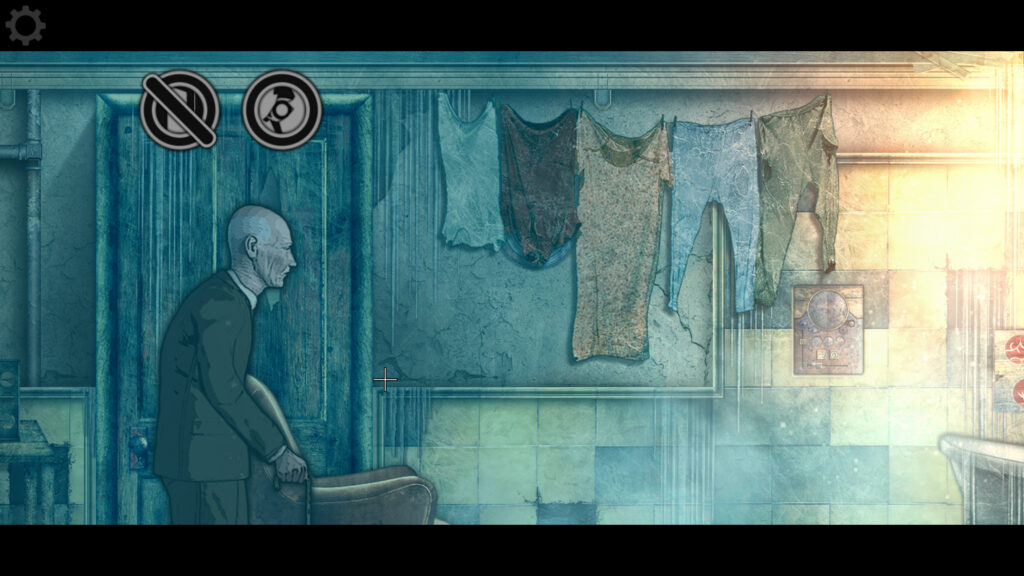 A Beautiful Game
My overall impression of Heal: Console Edition is that it's a beautiful game. I adored the visuals; the artwork is of a high quality and adds to an overarching nostalgic feel given off by each level. The soundtrack does not let the experience down. It is poignant and floats in the background, stirring up emotions at just the right moments. And yes, there are moments of emotion to be found between the puzzles as you imagine the thoughts and feelings of your elderly character. Some of the puzzles do stop you in your tracks for a little while but I didn't find any of them to be overcomplicated. In fact, I think there's a lovely balance between time spent deciphering problems and taking in the visual and audio experience.
Adapted for Consoles
The control system has been adapted nicely for use with a controller. It's easy to move the character around in the level and to interact with your environment. Heal is not listed as controller compatible on Steam so this adaption seems to have been made especially for consoles. The first puzzle acts as a sort of tutorial and shows you the kinds of movements you'll need to make to solve future puzzles. I think it serves its purpose well. The first time I loaded the game I had a minor glitch with this puzzle – the only one throughout my entire playthrough – one of the puzzle pieces got stuck. Quitting and restarting the game solved the issue and it didn't happen again on that, or any other, puzzle.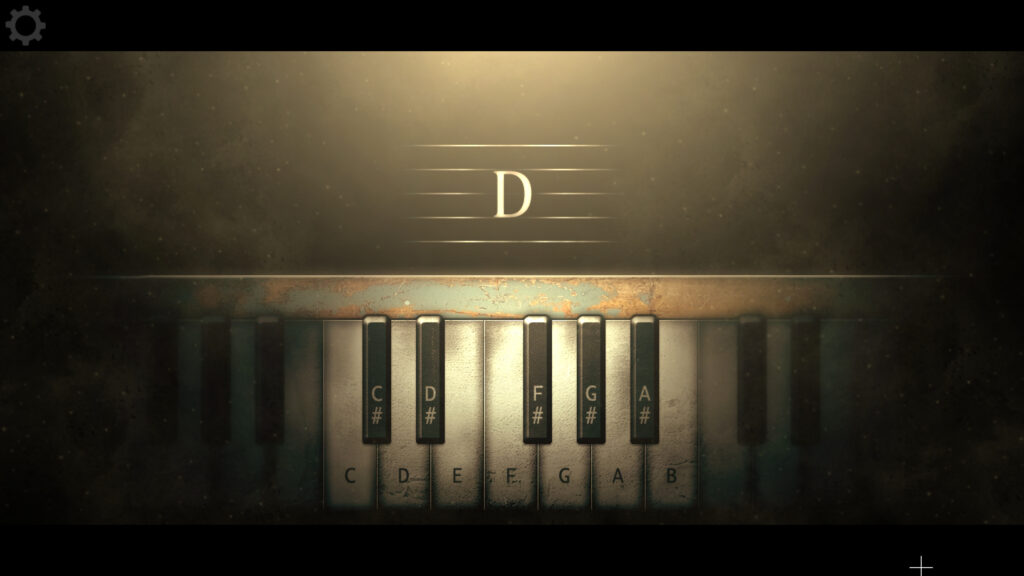 A Perfect One
In my opinion, there is a limited amount of replayability to Heal: Console Edition and I think this is reflected in the small price tag. Don't be fooled though, this doesn't mean that there is a lack of quality to the game. Some achievements can only be accessed by returning to previously completed levels. It's worth going back for these for the sentimental treat, even if points don't attract you. On a whole though, for me it's one of those games that (sentimental treats aside) for maximum emotional impact, lends itself to a single playthrough.
Playing Heal: Console Edition was a short and bittersweet experience. The puzzles are satisfying to complete yet the game gives us a sombre reminder of what it means to get old, to lose and to forget. If this evolution in his game development is anything to go by, I think we can hope for more gems to come from Jesse Makkonen. For now, content yourself with grabbing a copy of Heal.
Rapid Reviews Rating
4 out of 5
4
You can buy Heal: Console Edition for the Xbox Series X from the Microsoft Store.