4K
,
4K HDR
,
AAA
,
Action
,
Adventure
,
Co-op
,
DLC
,
E3
,
Early Access
,
Fantasy
,
Game
,
Gaming
,
HDR
,
Next-Gen
,
Rapid Reviews
,
Reviews
,
Role-Playing Game
,
RPG
,
Series S
,
Series X
,
Xbox
,
Xbox Series S
,
Xbox Series X
Gotham Knights Review
Reading Time:
5
minutes
Fast Facts
Gotham Knights
Developer: WB Games Montréal
Publisher:  Warner Bros. Interactive Entertainment
Website: https://www.gothamknightsgame.com/en-gb
Genre(s): Action, Adventure, RPG, Co-op
Platform: XBox Series X
Age Rating: PEGI 16
Release Date: 21/10/22
Price: £64.99

A code was provided for review purposes
What More Is There To Say?
With the dust now settled I've had the joy of spending the last 12 days, working my way through the entire main narrative of Gotham Knights. With its bombastic climax, the developer has its sights firmly set on encouraging the player to keep going after the credits roll. The big questions is of course… will you want to?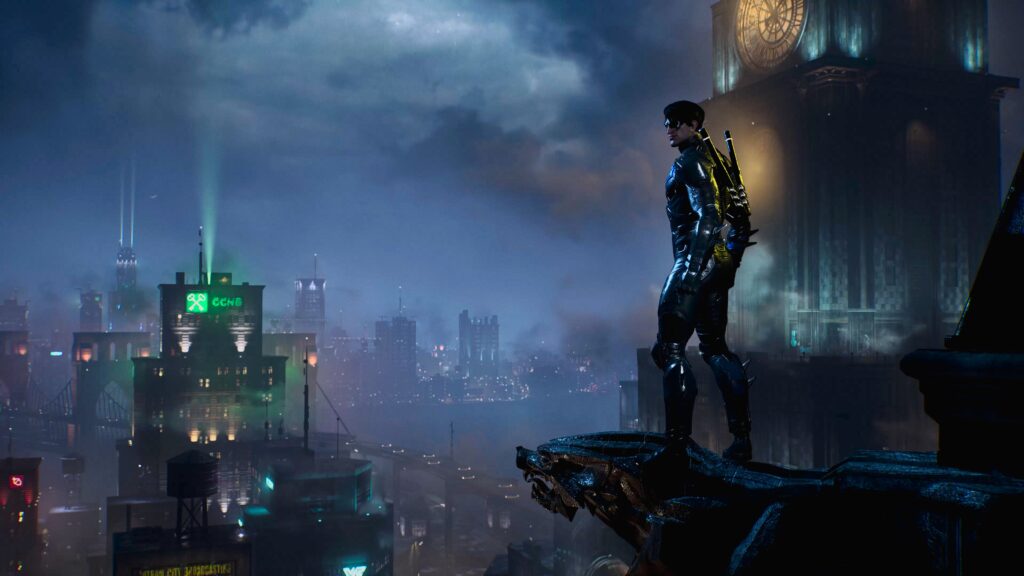 As our story continues past the opening sequences, we find the bitter underworld of Gotham has two great deviants wrestling for control of this great city. You also begin to realise that each of our 4 characters are wrestling demons of their own. Although touched on in the preview, the ability to switch out your character each time you change your pants offers quite a dimension of complexity and depth to the game. What I hadn't counted on, is the connection I felt to stick to one character through the entire second half of the game. As Nightwing, I began to discover more and more about his history with Bruce Wayne. As the original Robin, this is the character that Chris O'Donnell played in the 1995 Joel Schumacher movie Batman & Robin. Great character but certainly not Joel Schumacher's finest work that's for sure.
Shall We Go Again?
What this experience did make me realise though as those final credits rolled. They've only gone and done it. They've inspired my curiosity to work through the main story with each of our 4 protagonists and with that, they've quadrupled my commitment to Gotham Knights. It's within these areas that this game truly excels. The depth of design, where each part of this 8 chapter game subtly adapts to your selections and weaves the story accordingly.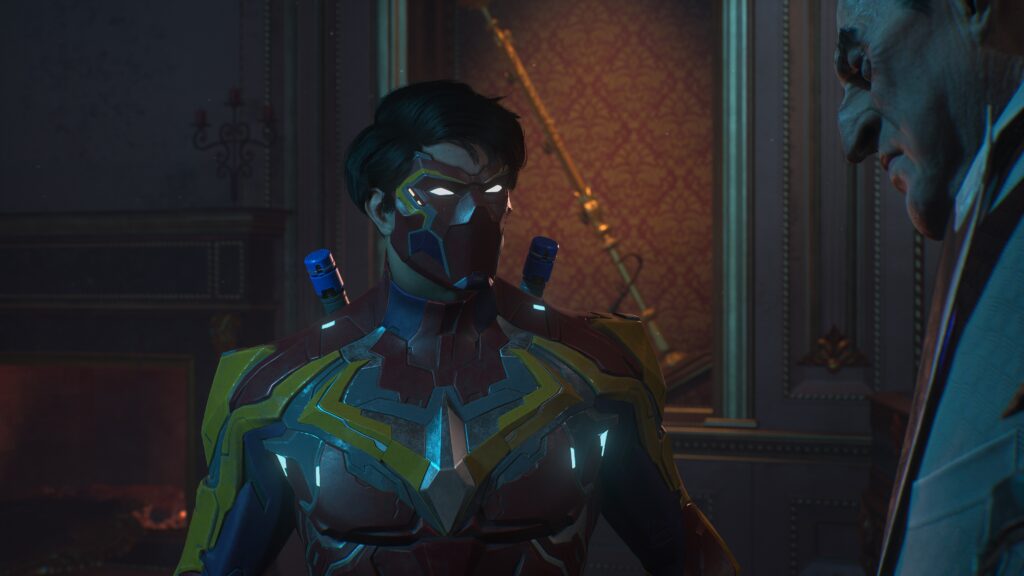 There are a few aspects of Gotham Knights after this extended play time that do let the experience down somewhat. Gotham City lacks soul, with its Zack Snyder stylisation. It feels dark, hopeless and miserable and when I think about the life that lives in those amazing Spiderman games, this just can't quite match up.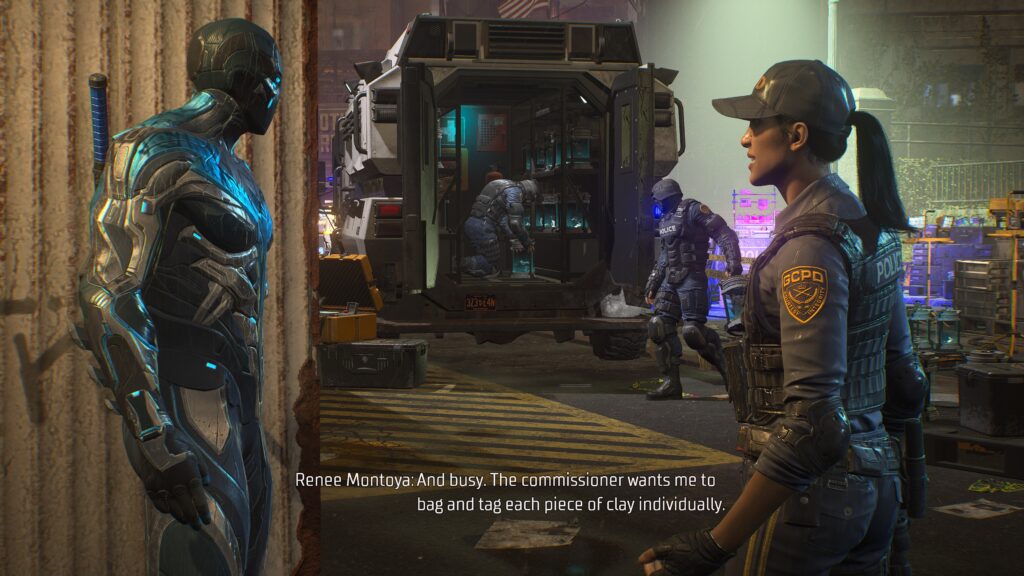 Combat is also a very simple and casual affair. Suits and weapons became incredibly overpowered by the final chapters of the game. Often the formula became very repetitive, with the heavy attack and dodge becoming the go to combination. The one caveat to this was the level of customisation available with momentum attacks. These follow a simple system of building a multiplier gauge to the point where you can unleash a devastating special attack on your foe. The combat is good fun but lacks the charm and satisfaction you might find with other role playing games such as Horizon Zero Dawn.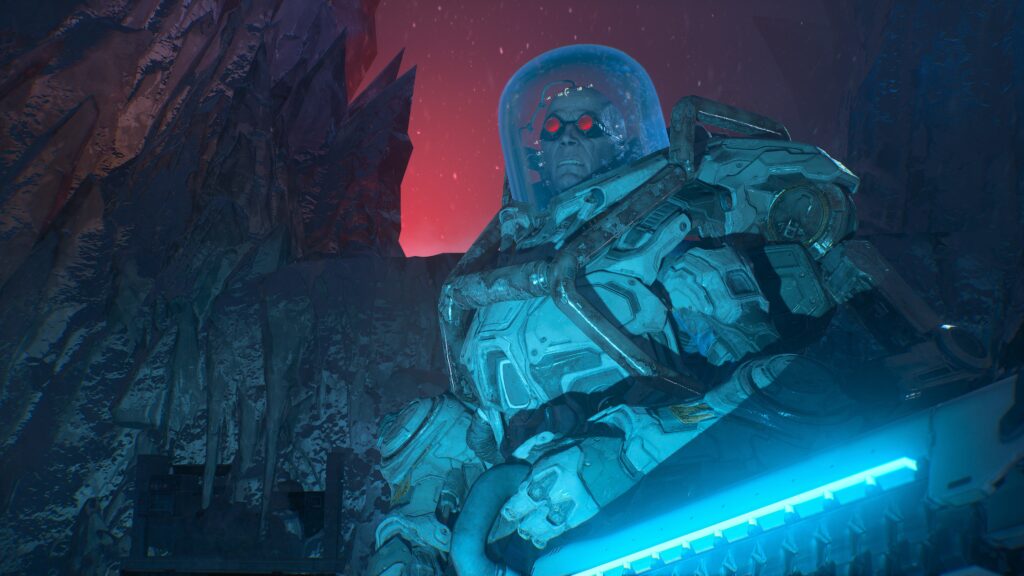 For The Fans?
One thing I'm sure those who play Gotham Knights will agree on is the depth of storytelling on show here. It absolutely bows down to true DC fandom and comic book enthusiasts. There is so much to read, puzzles to solve, villain backstories to discover you'll be busy for days. The story, whilst avoiding spoilers truly plays around with the fantasy aspects for this genre. I think it's better for it. It never takes itself too seriously, and this lighthearted energy shines through at every moment.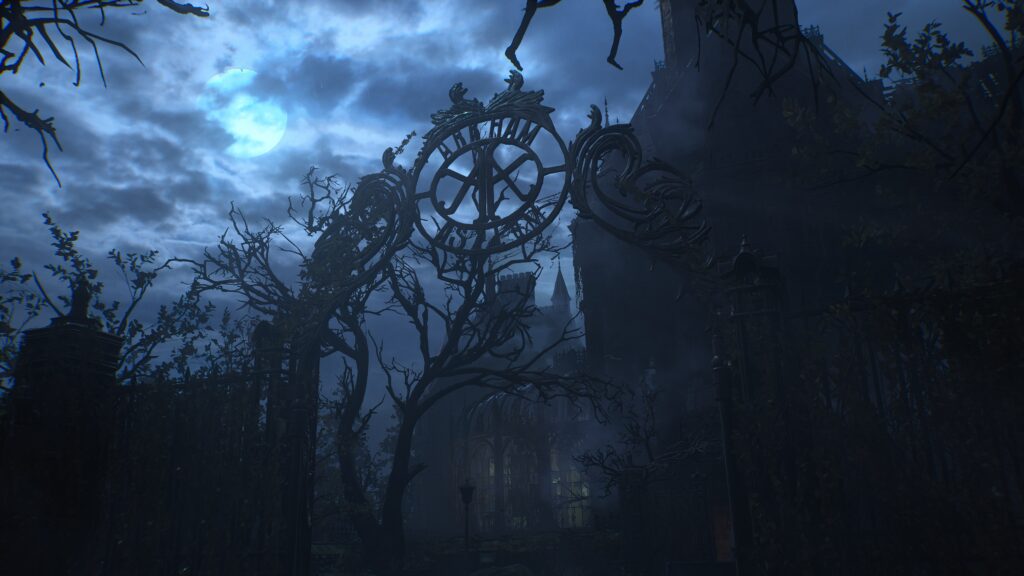 Graphically the game is a stunner from start to finish and the levels of customisation available particularly when it comes to suits is incredible. Hopefully you can tell from the variety of outfits in my screenshots I have had a lot of fun here. Performance wise there were only two strange moments of glitching to note. Once Red Hood's hoody drawstrings were sticking out like horizontal daggers. Another time I was instructed to speak to Alfred at the Belfrey, only to find he was nowhere to be found. This eventually remedied itself. Otherwise it's been rock solid for me throughout, and in case you were still wondering? I'm still not phased by the fixed 30 frames per second. It's just not noticeable at any moment.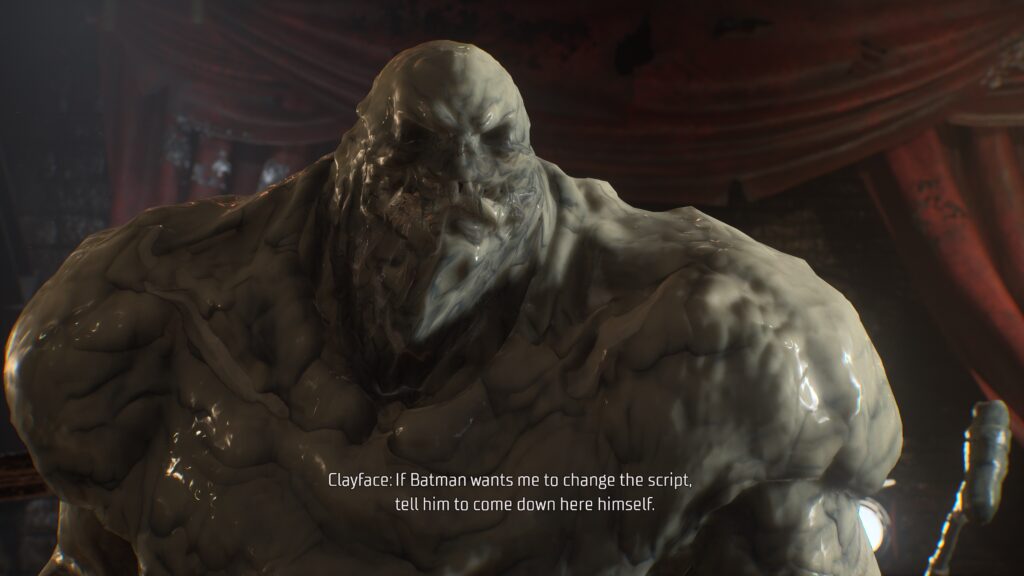 The End
It's certainly been a fun experience, getting a Rapid Preview out there for launch day and then getting the opportunity to follow up with the full review a couple of weeks later. My early perspective for Gotham Knights has changed a little during this time. Pushing the boundaries of this genre such as the inclusion of drop in Co-Op is very innovative. Unfortunately I was not able to explore this myself due to its lack of cross-play integration. Gotham Knights is fun, adventurous and downright enjoyable from start to finish. It's not a masterpiece by any stretch but its execution should be applauded regardless. I have never been a chaser of platinum trophies, yet the experience created here is enough to have me dive back in with my next character. Next up Batgirl!
Rapid Reviews Rating
4 out of 5
4
Gotham Knights is available now and can be purchased via the Xbox Store by clicking here.