Reading Time:
4
minutes
Fast Facts
Bone Marrow

Developer: Huge Pixel
Publisher: Ratalaika Games
Website: https://www.ratalaikagames.com/games.php?id=bonemarrow
Genre(s): Puzzle, Arcade
Platform: Nintendo Switch (Also available on PC, Xbox and PlayStation)
Age Rating: PEGI 16
Release Date: 06/08/2021
Price: £4.99

A code was provided for review purposes
Let's Jump Straight In
Bone Marrow is a game of skill, in which you must collect items to top up your score. It is a game focused around a square board and you can only move up and down from left to right. To put it in simple terms, if you ever played the likes of the popular mobile game 2048, it's basically the same thing.
Just with a little bit more armour.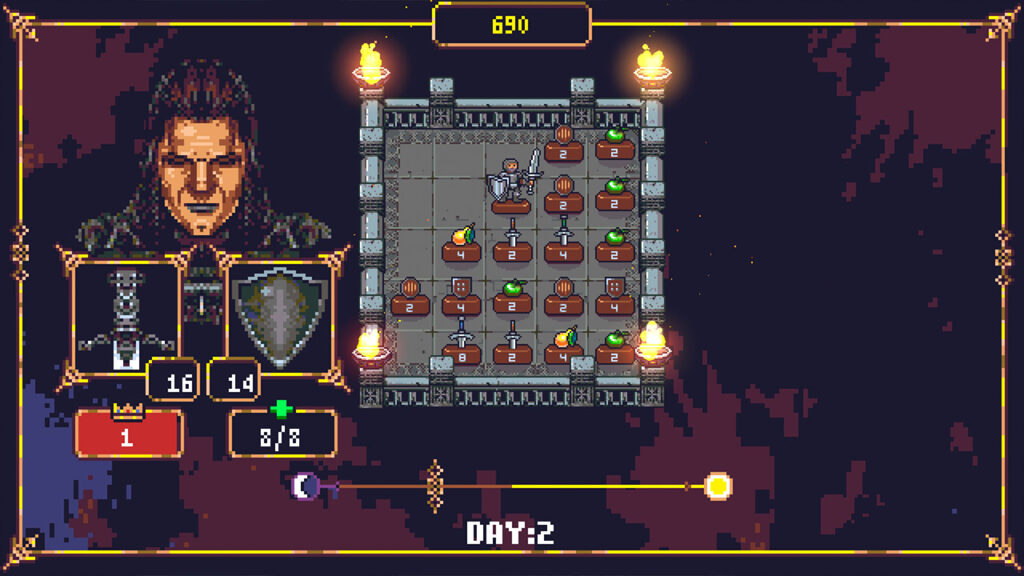 In a similar way to 2048, rather than matching numbers, you must match items. Doing so helps them to either be collected or level up. For example, two level 2 swords together create a stronger level 4 sword. As you progress through the levels, you can improve your weaponry and overall defence when taking down the enemy.
Gradual Victory
The game itself is pretty simple. Even when facing the monsters, and skeleton enemies found, it's a gradual process on the road to destruction. Ensuring you have the right amount of defence while maintaining health, definitely takes some balancing. As the saying goes, slow and steady wins the race, and it takes time to build up the right weaponry levels required for victory.
So for fans of 2048, and knights and battles, it might be a winner for you.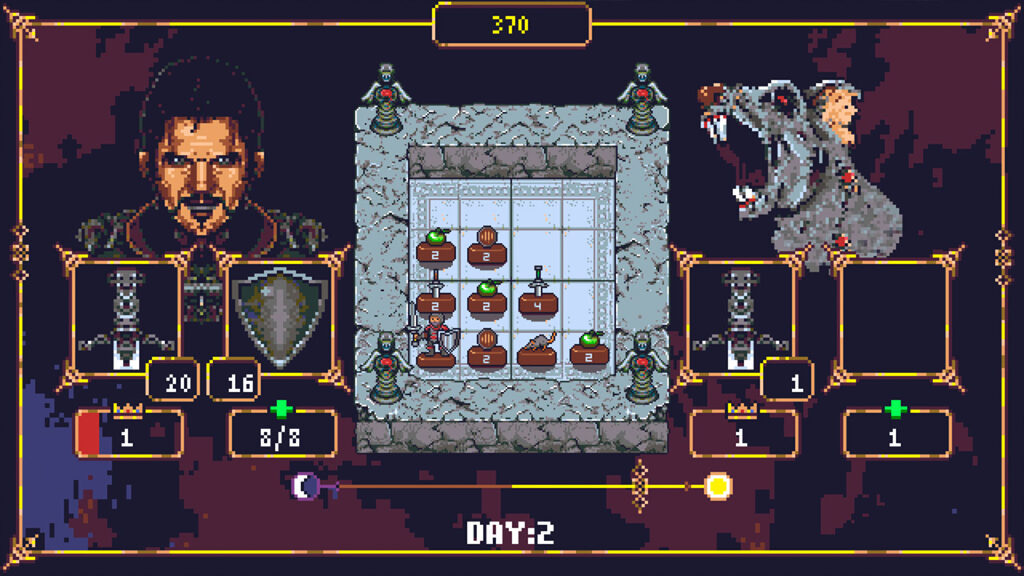 Medieval Gameplay
Back in the day 2048 used to be a very addictive game. In fact, I still have it on my phone now. So with Bone Marrow, following the structure of this widely popular and addictive game, crossed over with medieval attributes, it sounds like it would be quite the winner.
However, the game just hasn't flowed as well as I expected. I got bored quite quickly. There are certain rules in the game, which slow it down even further. You cannot fight during the night and you can only collect items during the day. What is currently a very slow game, makes the gameplay drag just that little further. Quite a lot of games operate on a day or night cycle, with certain tasks or items only being able to be collected at certain times, but I think for a minimal game, including this attribute, it has removed further aspects of moving forward as a character.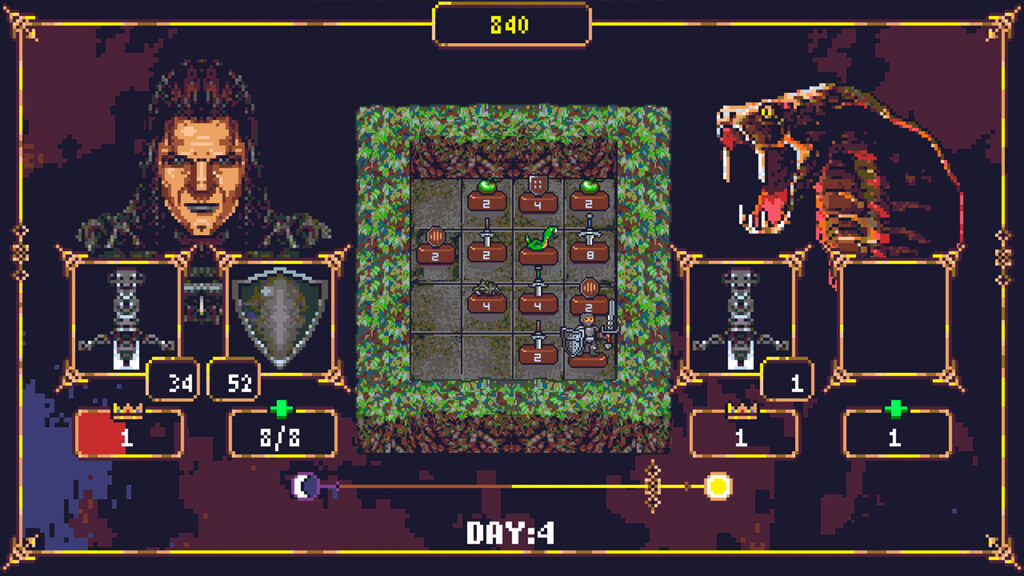 The Attributes of a Bargain
For a game costing £4.99, you don't really expect much in terms of graphics and audio. This is evidently reflected. Pixel style games are hugely popular amongst gamers, for their simplicity. As long as a good game has the structure to support its aim, you don't need much. Bone Marrow fits perfectly with its graphics, weapons change in style as they become strong, and the detail can still be seen in the fighter vs the enemy.
Audio-wise, there isn't much to say. Mainly because there isn't much audio. A backing track is unheard of in this game, and sound effects are dabbled in briefly. As a game based on medieval times, I would have appreciated more sound effects, but either way, I don't think it makes much difference at this point.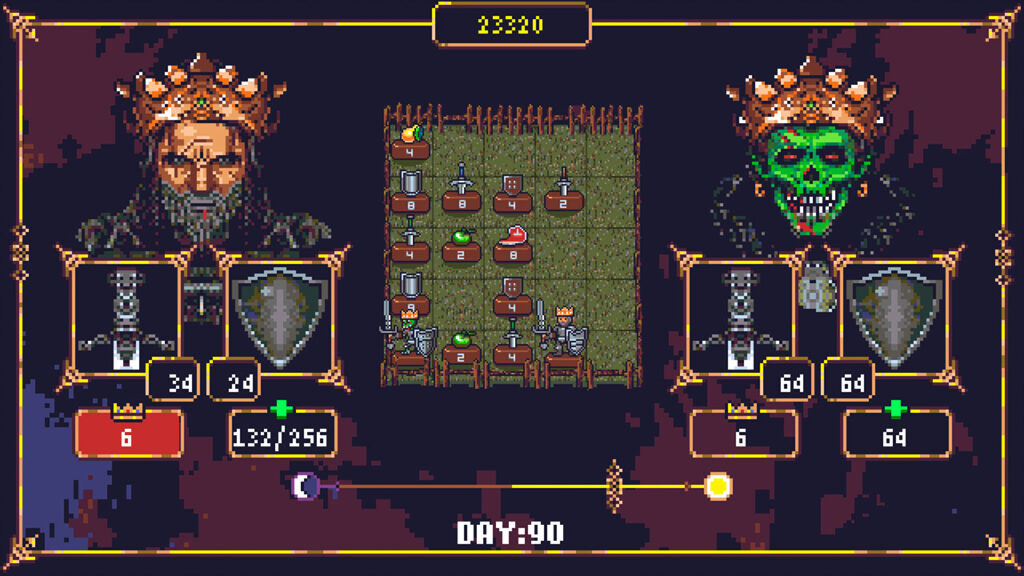 Final Thoughts
Here at Rapid Reviews, we try to find positive points in every game. Personally, I didn't enjoy playing this. Whether that's because I, a 25-year-old woman, is not the target audience for it, or what I don't know. However, since writing for Rapid Reviews, I have become a keen fan of puzzle games, and have been surprised at myself enjoying games I thought I would not. I went into this with an open mind, but with little expectation, and I'm still leaving a bit disappointed.
The reward for the gaming feels empty, and the design of the game seems lazy. It may only be £4.99 but there are a lot of great games available for slightly more, or even free. If you enjoy 2048, or Medieval aesthetics, maybe give it a try, but don't say we didn't warn you.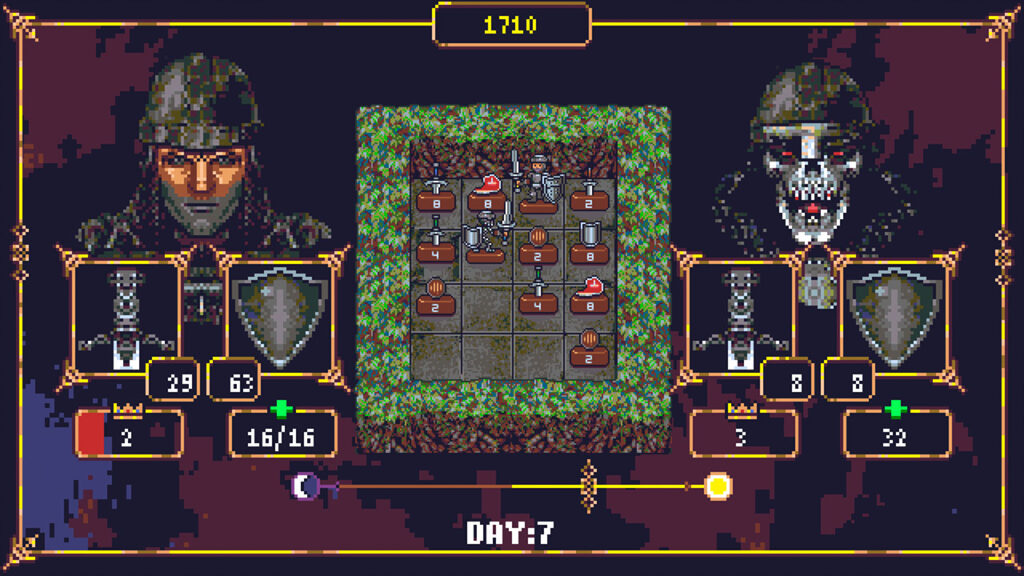 Rapid Reviews Rating
1 out of 5
1
You can purchase Bone Marrow on the Nintendo Store here.