Reading Time:
3
minutes
Fast Facts
Hellbreachers

Developer: OMEGACORE, Ratalaika Games
Publisher: eastasiasoft
Website: https://www.eastasiasoft.com/games/Hellbreachers
Genre(s): Action Platformer
Platform: Nintendo Switch (also available on PC – Steam, PS4, PS5, XB1, XB S|X)
Age Rating: PEGI 7
Release Date: 24/03/2021
Price: £4.49

A code was provided for review purposes
Hellbreachers tells the story of three heroes looking to save their land from the forces of evil in this retro platformer with lite RPG mechanics. You can choose from melee, ranged combat, or spell-weaving attacks in order to survive the onslaught of enemies. Will you be able to restore peace?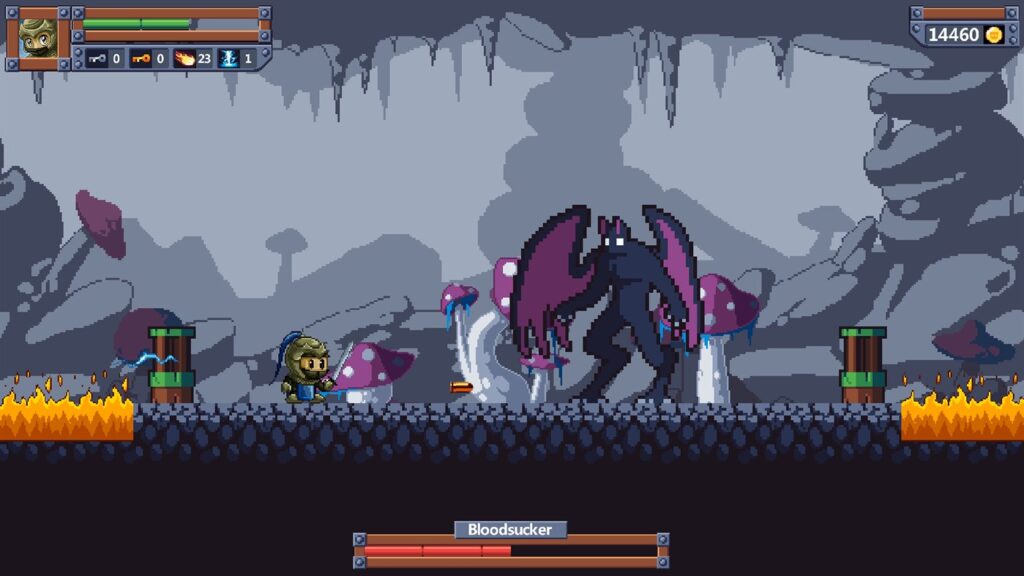 Hellbreachers is a 2D action platformer where you go from point A to B in every level. Some levels can be slightly explored as you'll come across chests which require keys, but they won't always be on your path, meaning you'll sometimes have to look around to find said keys. The problem with that is that you'll sometimes find spots where you can't see below meaning that you have a chance of dying and being thrown back to the beginning of the level.
Easy-peasy Combat… but What's the Point?
An action-platformer also entails combat. The game's combat feels sluggish with some delay inputs, and you can't melee attack while jumping, meaning that if enemies are on the ledge, you need to double-jump over them while avoiding landing on them and also dodge their projectile. Killing enemies doesn't do much, so you can blaze through levels without necessarily killing anything; except bosses obviously. Speaking of which, they are fun but easy. You can simply blast from far away and mash until they die.
The biggest problem with this game is that it claims to feature an RPG style progression, yet there's nothing that showcases this; no level-up screen, upgraded gear, or skills confirmation. Nothing. It's unfortunate because that's what basically "sold" me the game. As a big RPG fan, I love when another genre of games introduces such mechanics, yet there's nothing to showcase this. Same issue with the in-game currency. You collect coins and jewels, but what for? There's no (direct) explanation for this, no way to access a shop or whatever.
At Least It Looks Cute
Hellbreachers does look great. Playable characters have a cutesy design with big heads and smaller bodies. There's also decent enemy variety the further you progress. Bosses are pretty interesting, albeit very simplistic. Each world is uniquely designed to differ from the previous one. The soundtrack, much like the gameplay, is tedious and monotone. Nothing really special.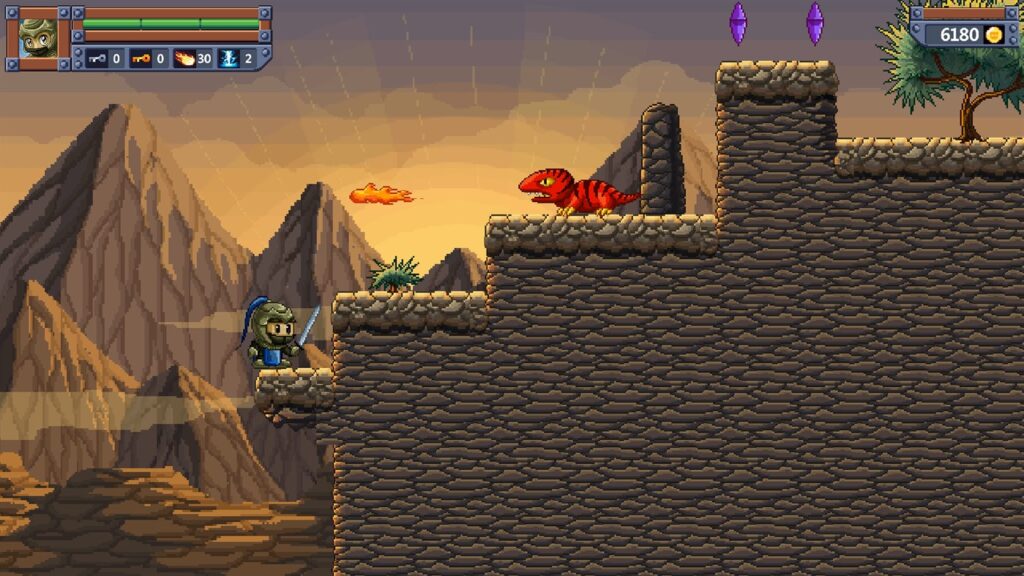 Hellbreachers is definitely one of the most tedious, pointless games I've had the displeasure of playing over the last five years or more. It's very simplistic, has no gameplay variety, delayed input in combat; the fact that it claims to have an RPG lite mechanic and nothing to show for it is a huge letdown. And the fact that it features fifty levels seems to point that they'd rather have a long boring game rather than introduce gameplay variety. You'll get bored after three levels. This is an easy pass considering there are so many better platformers out there.
Rapid Reviews Rating
0.5 out of 5
.5
You can buy Hellbreachers for Nintendo Switch on the Nintendo eShop.