Reading Time:
5
minutes
Fast Facts
Sephonie
Developer: Analgesic Productions
Publisher: Ratalaika Games
Website: ratalaikagames.com
Genre(s): Adventure, Platformer, Puzzle
Platform: Nintendo Switch (also available on Windows, Mac, Xbox and PlayStation)
Age Rating: PEGI 7
Release Date: 20/07/2023
Price: £19.99

A code was provided for review purposes
We are Off to See Sephonie
Sephonie is a narrative-focused action platformer that follows three scientists on their journey to a somewhat living island named Sephonie. Along the way, they discover unique areas to traverse, interesting creatures, and more about themselves and their history. I was excited to get into this game, as I played and enjoyed Anodyne 2 last year, a game from the same developers. Did Sephonie make its way into my heart? Find out in this Rapid Review.
The first component of Sephonie that stood out was that the story revolved around three different researchers. Though working together on this project, none of them were truly bonded, which presented the characters as human and more interesting than I would have expected. Similarly, many of the topics that are discussed are quite significant. The game sheds commentary on emotional well-being, relationships, and politics too. While these topics are intense, their mentioning never made the game any more challenging to enjoy. In fact, these ideas are introduced slowly and with grace. The developers did a great job tackling a relevant story without overwhelming me.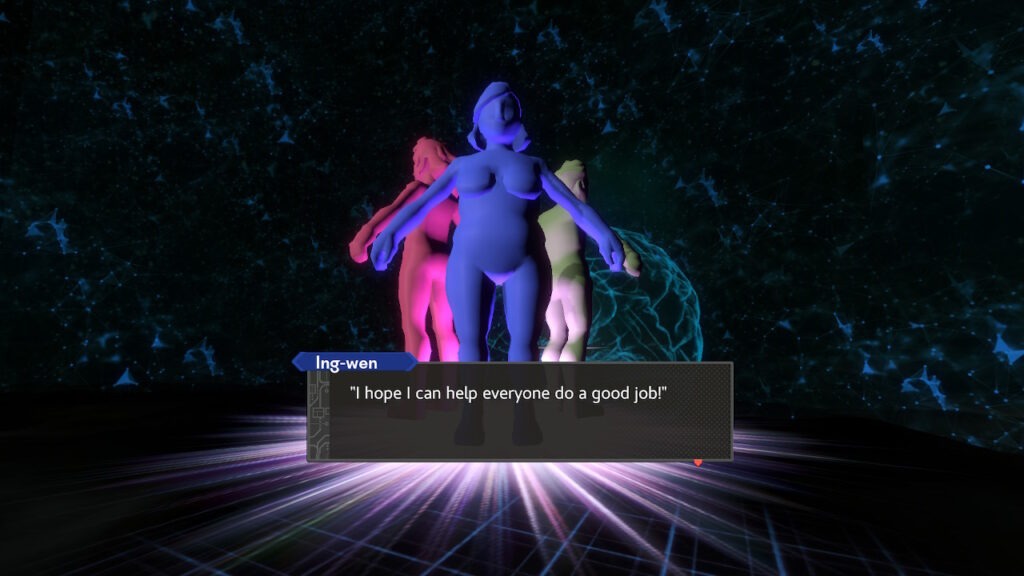 However, while the topics covered are important and presented well, the story did not resonate with me as much as I would have liked. I believe this is largely because there are three different characters. While each of them is a researcher on this trip, they each have their own backstory. That makes sense, and it should be that way. Unfortunately, this made a large portion of the game focused on simply explaining who these characters are, which significantly cut into the amount of time for deep introspection, something I was looking forward to from this game. While the introduction of the three characters made the story less distinct than I would have liked, I still enjoyed the narrative.
A Platforming Party
To supplement the narrative, the game features a three-dimensional platforming component. Traditionally, my depth perception can be a bit wonky, so I was nervous that I would struggle to see my positioning, especially considering the unique aesthetic. However, I was pleasantly surprised that it was very easy to see my location. There is a deep shadow beneath my character that shows exactly where I would land, making it very easy to find my way.
Though the character was easy to find, the platforming was still quite challenging. While I enjoyed it, I could see this as a potential barrier to people looking at this title solely for the puzzling and narrative points. There is a lot of platforming, and a fair bit of it is precise.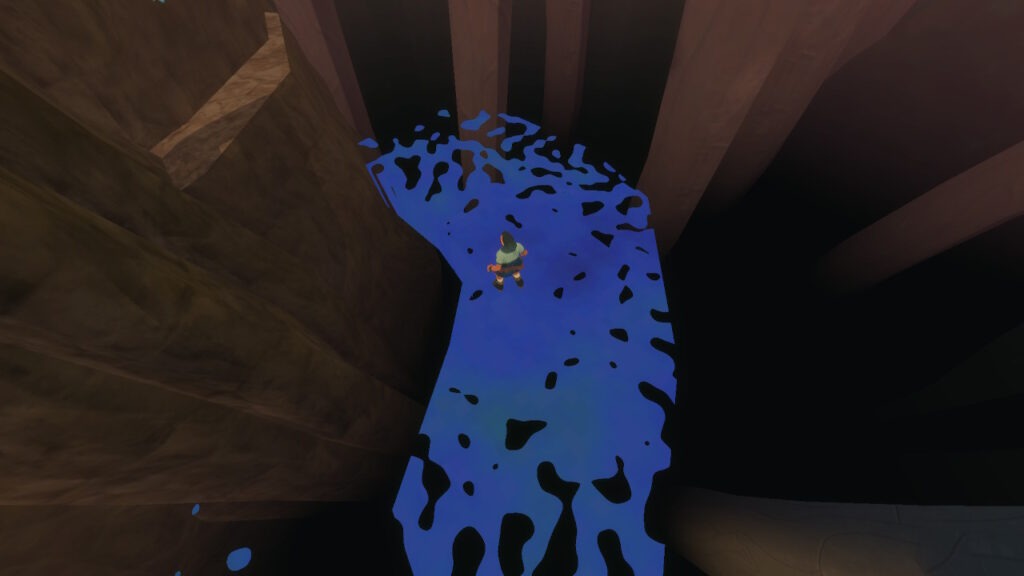 The platforming challenges make use of my running, jumping, wall running, and air-dashing abilities. Though these mechanics are standard, they seem to perform differently in this game than most others. The running abilities are unique, as it is quite challenging to turn while using them. Additionally, while the wall running abilities are standard, they require specific angles to perform, making it challenging to use. Though I appreciate how Sephonie strives to make a unique experience, the way these alterations were implemented did not seem to improve the formula, just altered it. The lack of freedom in my running ability had me wasting time when I was trying to adjust my position before a tight jump and there were a bunch of moments when I wish the wall running ability was more forgiving too. These mechanics function as intended, but were challenging to learn, as they are not very lenient.
Areas to Explore
With these handy navigation techniques, I got to explore a vast ecosystem of intricate caves. The world seemed huge, and traversing it was super interesting. The game constantly introduced new concepts that added to my journey too. Whether I needed to collect nuclear cores to superpower my dash, or tether to flying frogs, the game kept me on my toes. The locales felt alive, and that is super important in a game like this. Each was rugged and natural, and the gameplay experience followed that. That also meant that sometimes I did not immediately understand where to go.
Luckily, the developers implemented constant checkpoints which kept me on track, but sometimes it was still tricky to find my way. This confusion is often further compounded by the more precise movement techniques. Since those were already occasionally challenging to perfect, repeating areas, even only a couple of times without knowing what to do or where to go became tedious. However, while sometimes these areas were tricky to find my way through, the developers did a great job providing enough detail to help me find my way without guiding me intensely.
This was especially prevalent in the puzzle segments. Another crucial component of this game is linking with creatures. To do so, I played a brief match-three puzzle game, attempting to score enough points to connect. While I spent far less time with the puzzles than I did navigating the world, these segments were fun. The developers constantly introduce new ideas and innovate on their formula without forcing me to undergo rigid tutorials. These puzzles were a huge highlight of the game and kept me immersed every time I got to play one.
A Well-Rounded Experience
In addition to curating unique gameplay and story content, the developers showcase excellent visuals and music. The visual style reflects that of older games but still looks great today with some vibrant colours and surprisingly recognizable creatures. The colour palette makes the cave inviting to explore, as each area is visually impressive and novel. Similarly, the music is quite good too. It is ambient but clearly has a place in the background. The soundtrack helped immerse me in the game more too. It gave each area a distinct feel, as there were new music tracks for each new location. Both the sound and visual designs came together to make Sephonie an aesthetically pleasing experience.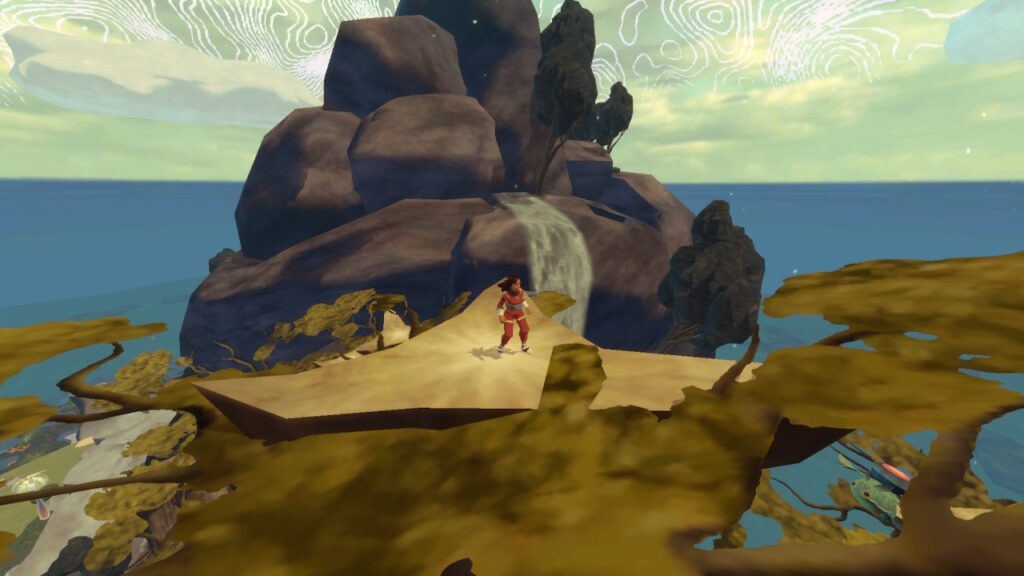 Overall, I had a lot of fun with Sephonie. While I was disappointed by some of the intricacies of the movement mechanics and I thought the story was not as riveting as I would have wanted it to be, Sephonie is a game that is clearly made with charm and style. Though it is not perfect, the core experience is enjoyable, and I look forward to the next Analgesic Productions title.
Rapid Reviews Rating


3.5 out of 5
You can purchase Sephonie from the Nintendo eShop here