Edifier TWS1 Pro 2 Review
Reading Time:
4
minutes
Tech Specs
Edifier TWS1 Pro 2

Manufacturer Edifier:
Website: https://www.edifier.com/global/p/true-wireless-earbuds/tws1-pro-2
Output Sound Pressure Level): 94dB ± 3dBSPL(A)
Playtime: ANC On: 4 hours(earbuds) + 12 hours(charging case)
ANC Off: 6 hours(earbuds) + 18 hours(charging case)
Frequency Response: 20Hz – 40KHz
Bluetooth Protocol: A2DP, AVRCP, HFP
Price: £49.99

A code was provided for review purposes
Having previously reviewed a pair of Edifier Bluetooth earphones, I was eager to see how the Edifier TWS1 Pro 2 performed. 
I've mentioned before that I am not a serious audiophile. However, since I started working from home, I have begun to understand the importance of a good set of head/earphones. So, how did the Edifier TWS1 Pro 2 fare during my time with them? Keep reading this rapid review to find out.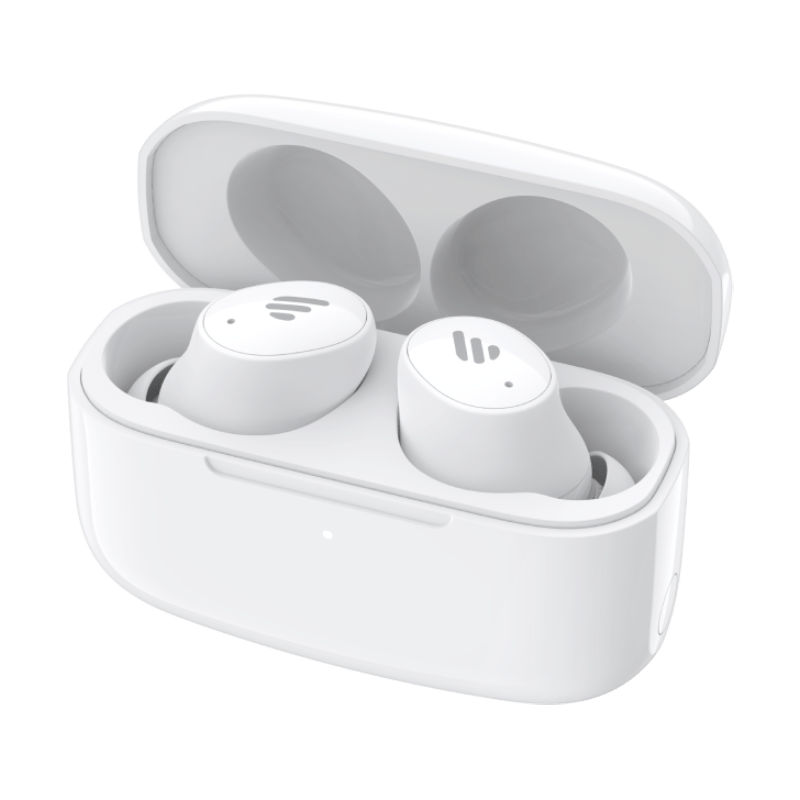 Ready to go Right Out of the Box
The Edifier TWS1 Pro 2 is ready to use right out of the box. The earphones arrived with 100% charge and connected to my laptop without any mess or fuss. 
The Edifier TWS1 Pro 2 arrived well-packaged, as has been my experience with every Edifier product I have owned. The snug foam interior held the earphones in place so well even our local slapdash delivery service couldn't do them a mischief. 
The white holding case keeps the earpieces secure while not in use, and I still enjoy the handy magnetic fit that ensures the individual earpieces slide into the right position every time. 
Finding the Right Fit
The Edifier TWS1 Pro 2 comes with a range of different-sized in-ear fittings, as you expect with modern earphones. This gives you the chance to really find the right fit for you and your ears. I also discovered this meant the young uns could also have a fitting and commandeer them whenever my back was turned.
However, I struggled to find a size that fit me well. The Edifier TWS1 Pro 2 has a relatively stumpy design, and while I tried several different positions, my ears began to hurt within twenty minutes or so of use. I also seemed to develop a headache every time I used the earphones. While this could be purely coincidental, I need to mention it just in case. 
To counter my negativity, the kids didn't feel any discomfort when they tried the TWS1 Pro 2. They were full of praise for them, and I was too because it meant I wasn't subjected to Harry Styles for a period of time.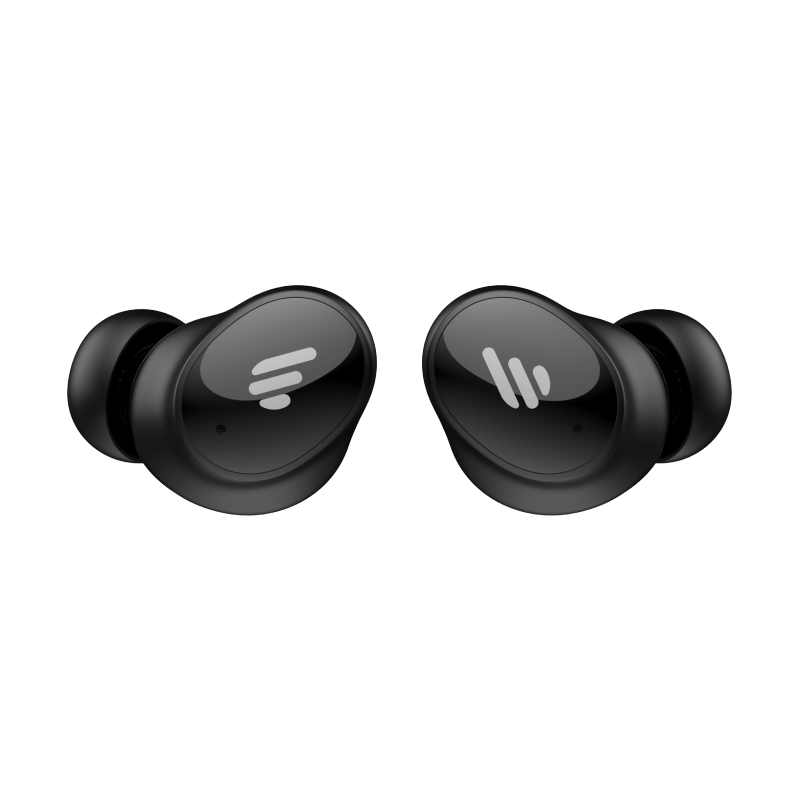 Solid Sound Delivery
The Edifier TWS1 Pro 2 provides a good quality sound that rises to an acceptable level. However, my recent forays into the world of audio equipment have me firmly in favour of over-hear headsets. 
The sound in the Edifier TWS1 Pro 2 was crisp, clear, and sufficient for my needs. The volume they offered was even enough to quiet the noise of a house full of kids trapped inside during an unseasonably damp summer holiday. The TWS1 Pro 2 claims to offer three levels of noise cancelation: high, low, and wind reduction. While they do a very good job and subduing background noise, they didn't quite hit the cancellation mark for me. However, that is something I feel about all in-ear audio equipment. Maybe it's because my regular headphones are so good at cancelling out the noise I've become spoiled. 
That said the Edifier TWS1 Pro 2 provided crispness of sound that really impressed me. I used the  TWS1 Pro 2 for various tasks, including watching the Tampa Bay Rays, Twitch, and also for some music while pottering around the house. I found the range of the earphones was in line with all of my Bluetooth audio devices, meaning I could safely navigate through our open-plan kitchen-living room without moving the source out of my office.  
Tap Tap Controls
The control system on the Edifier TWS1 Pro 2 was something I struggled to adjust to. I read the manual – I actually did – and I would tap the earpiece the right number of times, but it always seemed a little bit like blind luck whether I tapped the right spot or not. I can't help but think the combination of the squat design of the unit at the location of the pressure points in combination with the shape of the ear didn't work. 
For example, I didn't have as much trouble using the same control system on the Edifier Neobuds Pro. This isn't to say the controls on the TWS1 Pro 2  don't work. They do. It's only that they are a little more cumbersome. Also, coupled with the discomfort I felt following any sustained use, tapping furiously to move through the modes became a chore I avoided.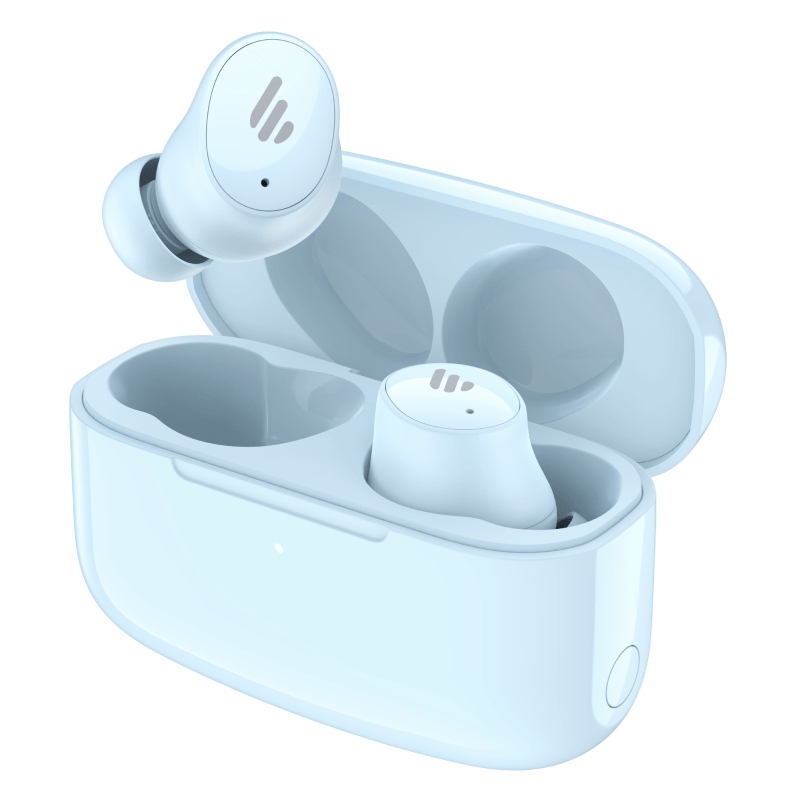 No Need to Hit Pause
One thing I really did like about the TWS1 Pro 2 earphones was their intelligence when it came to their use. I've not come across this play-pause technology before, and I was initially confused when my video would stop when I got the earphones out or put them away. It's a great feature. While you don't exactly lose much time, especially if your phone or laptop auto-detects the change. But knowing that Edifier has considered this and done something about it further highlights its strengths as a company.
Final Thoughts on the  Edifier TWS1 Pro 2 
The TWS1 Pro 2 is a good audio unit at a very good price point. While I struggled with them in terms of comfort and fit, I felt the product delivered a very good quality of sound, as I have come to expect from Edifier. If you're in the market for an inexpensive but quality audio experience, then definitely give the Edifier TWS1 Pro 2 a try. 
Rapid Reviews Rating


3.5 out of 5
Do you fancy checking out some of our other tech reviews while you are here?