Controller
,
Gadgets
,
Gaming
,
Gaming Accessories
,
Hardware Reviews
,
Nacon
,
PC
,
Rapid Reviews
,
Reviews
,
Tech
,
Tech Review
,
Windows
,
Wired
,
Xbox
Nacon Pro Compact Controller Colorlight Review
Reading Time:
3
minutes
Tech Specs
A Nacon Pro Compact Controller Colorlight was provided for review
A Trip Down Memory Lane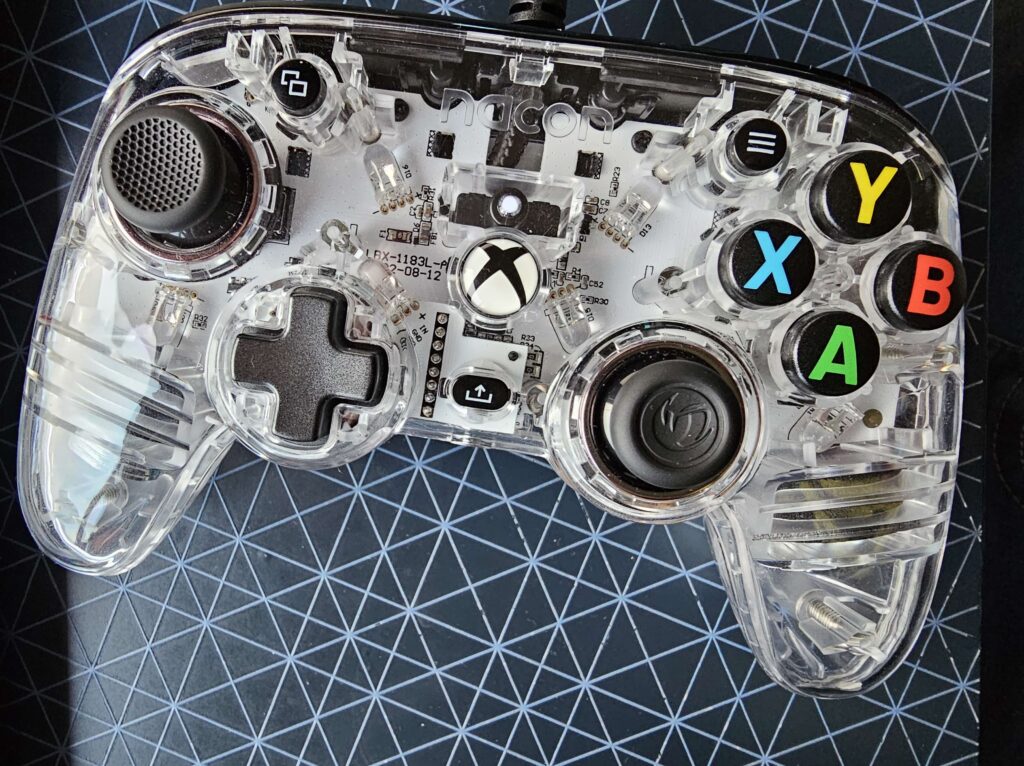 Nostalgia is a wonderful thing in gaming, we seem to be forever chasing it. Whether that be replaying our favourite games over and over or playing spin-offs or remakes. For me, a certain part of my gaming nostalgia goes back to when I was a teenager playing on my Xbox 360 in my bedroom with an Afterglow see-through controller with green lights. Not unlike the Nacon Pro Compact Controller Colorlight we're discussing today.
Xbox and PC Compatible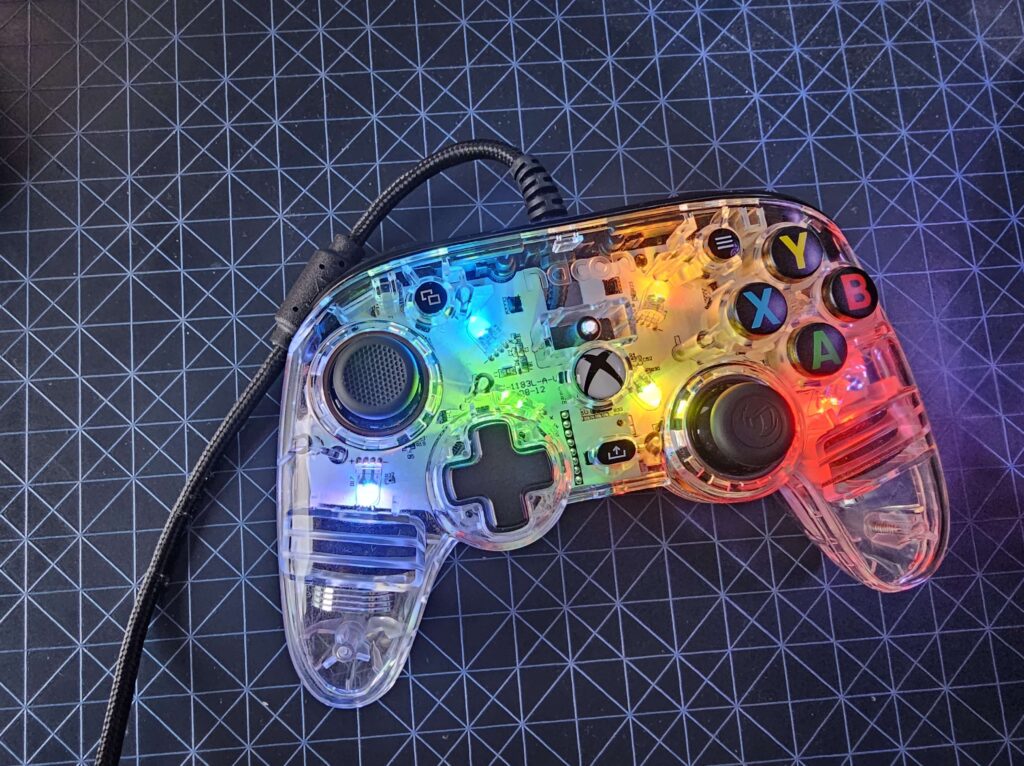 The Nacon is a wired controller officially compatible with Windows, Xbox One & Xbox Series X|S. It features 6 interior LED lights which light up a variety of different colours. You have several different options to control the lighting, you can light them up in a singular colour (8 in total), a mix of most of the colours or have them turn on one by one, each a different (but unchanging) colour akin to Christmas lights. All of this is controlled using the two buttons on the back.
Natural Fit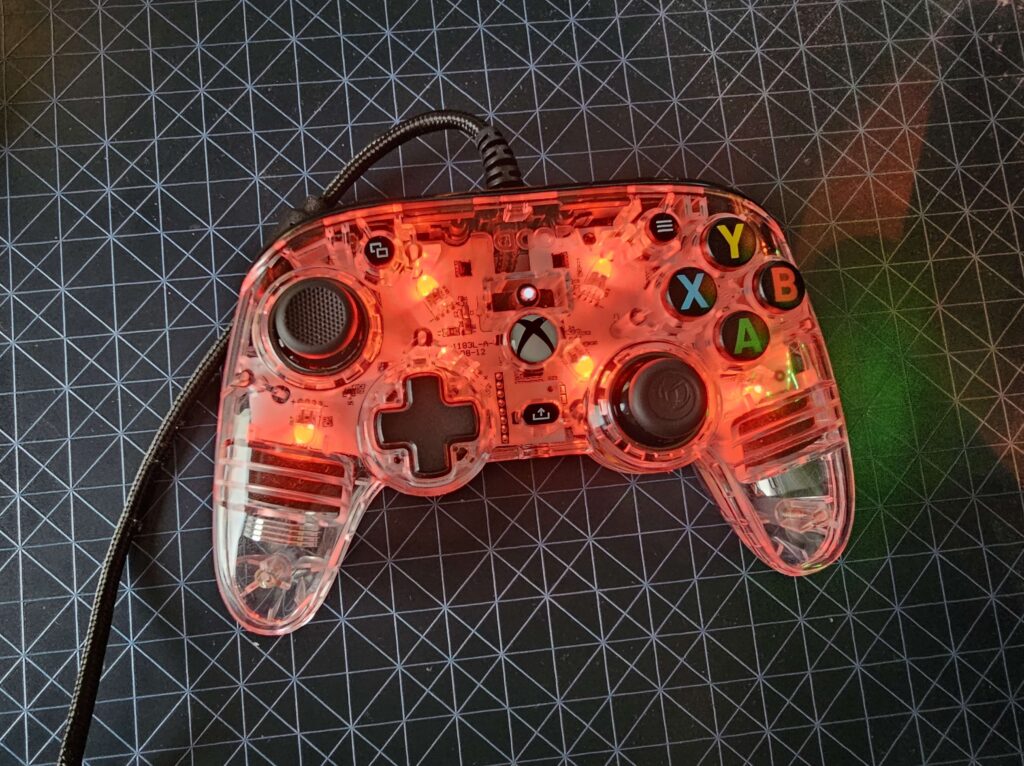 The lights are quite bright and the choice of colours (Green, Yellow, Orange, Red, Pink, Purple, Blue & White) is good, I particularly like the green. The controller is very comfortable, the way the plastic is moulded ensures that it just sinks into your hands and feels completely natural. The face buttons and thumb stick presses are nice and clicky. The D-Pad does feel a little mushy, but that is my only complaint about any of the inputs on the controller. It has a powerful rumble, which on occasion is a touch too powerful. It can sometimes feel like you're giving your trigger fingers pins and needles until you get used to it.
Wired to Advantage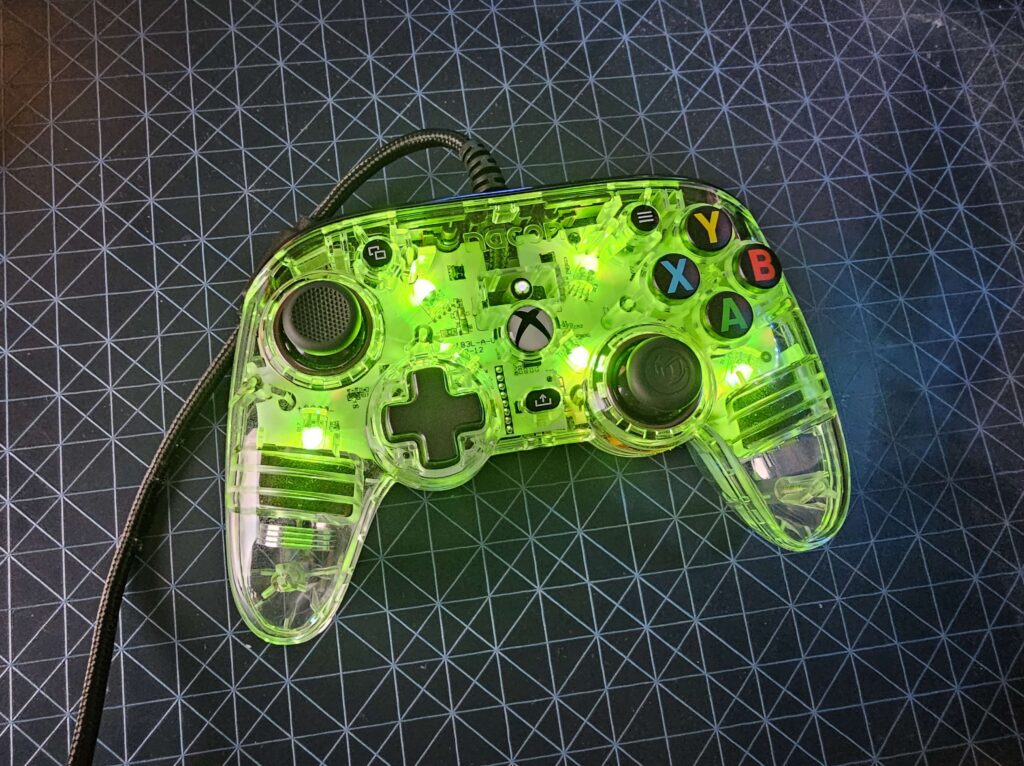 The controller is wired, which may be a shock to some as we've all gotten used to wireless ones nowadays, however, the cable is 3.5m in length which is plenty long enough to lounge on the sofa and not have to worry about it being tight. It also means that you never need to replace dead batteries or get up to find the charger.
Summary
Overall, the Nacon Pro Compact Controller Colorlight is a great choice for people who are looking for a comfortable, responsive, and feature-rich controller. It's sure to provide you with years of gaming enjoyment. Perhaps there is another young teenager who can start to build memories with this controller as I did with mine many years ago.
Here are some of the pros and cons of the Nacon Pro Compact Controller Colorlight:
Pros:
Cons:
– Very comfortable design
– Built-in headphone jack
– Compatible with a variety of platforms
– Pricey
– Mushy D-Pad  
Rapid Reviews Rating
4 out of 5
4
You can buy the Nacon Pro Compact Controller Colorlight from the Nacon website here
If you enjoyed this review, why not check out more of our tech reviews here?