Just Dance 2023 PlayStation 5 Review
Reading Time:
4
minutes
Fast Facts
Just Dance 2023 Edition

Developer: Ubisoft
Publisher: Ubisoft
Website: Just Dance 2023
Genre(s): Dance, Party, Music
Platform: PlayStation 5, Also available on xBox Series S/X and Nintendo Switch
Age Rating: PEGI3
Release Date: 22/11/2022
Price: Free – £79.99 (Depending on Edition)

A code was provided for review purposes
Dancing Game, Oh, Go on Then!
If you had told me a few weeks ago I would have been reviewing Just Dance, I'd have told you that you're off your rocker. Don't get me wrong, I did very little dancing overall but I did a lot of watching my family prance around my living room like nutters. I like to throw some shapes now and again, but others in my household love this game a lot more than I do. I can see why to be fair, if you love to groove, there's nothing better on the market.
For anyone who does not know what Just Dance is or how it works, where have you been? It involves sticking on a song and trying to match the choreography, demonstrated on-screen as close as you can. The closer you are, the better rating you get at the end. It obviously rewards learning the songs, repeated plays and having any sort of rhythm. Things I have in very diminutive amounts.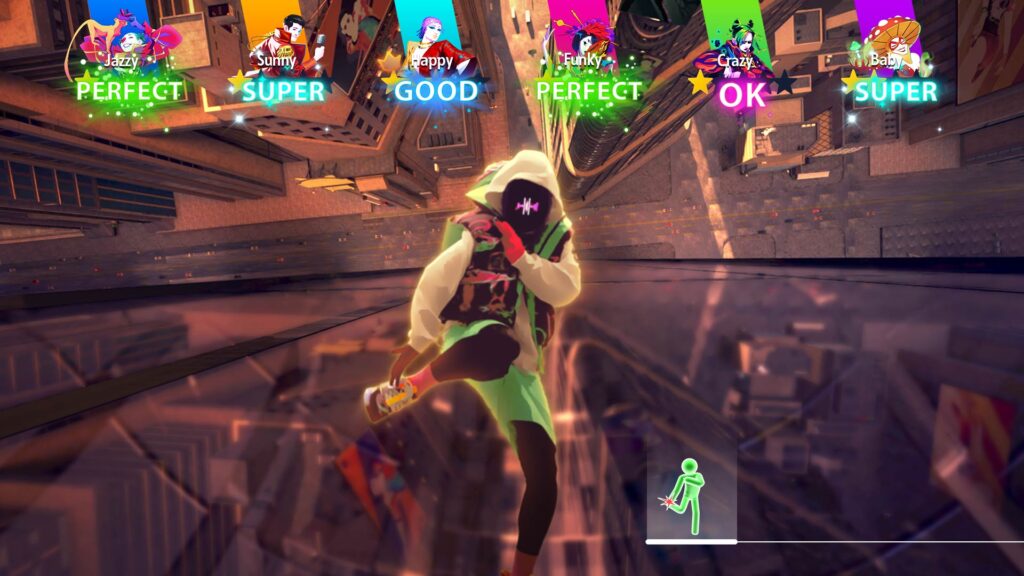 If it Aint Broke…
On this latest version, you have to download an app, which when started on the phone acts as a controller and thus, tracks your movement. This is, however, a double-edged sword. On one hand, anyone who comes around has a possible controller in their pocket but on the other, a phone is not very ergonomic and is a bit square to hold for long periods of dancing. We played the Switch version last time and found the JoyCons a lot better in the hand when grooving along.
What happens on-screen is pretty much the same as every Just Dance I have played or watched being played before. A character or set of characters will come on the screen and dance to the song you have chosen. Along the bottom of the screen is a ribbon that displays upcoming moves acting as a reminder of what to do and what tricky manoeuvres to prepare for. As I said, not much has changed here but why change something that has worked so well for so many years? If it's not broken, don't fix it as they say!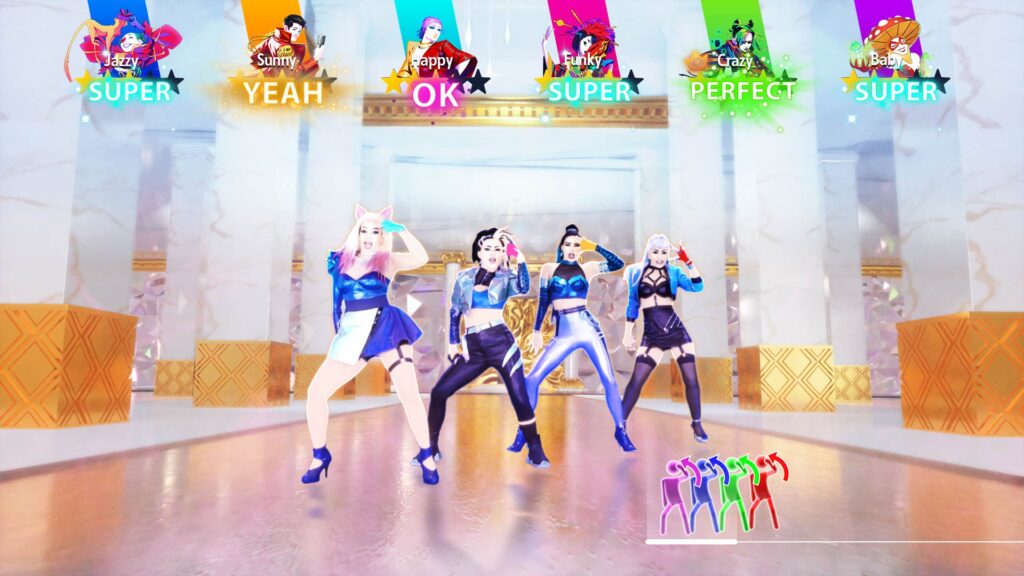 New and Shiny Stuff
Outside the actual booty shaking shenanigans, we do have a few new features to get our groovy shoes tapping. Firstly there's online multiplayer, which allows you to create a room, invite up to five dancing buddies and get your cha-cha-cha on. I am not 100% sure when multiplayer came into Just Dance but it definitely was not in the last title we had. Being able to groove with friends is great, especially if you're chatting together too, or even better on Zoom, Teams or another video chat app. You can have a full-on dance party!
Along with the inbuilt 40 tracks in the game, there are new modes, tracks and goodies all year long with various updates planned in the future. Along with various ways to amend the UI to your liking and get recommendations based on your behaviour, playlists and other tweaks, Just Dance 2023 is a much better all-around, tailored experience. We really enjoyed how easy it was to jump into songs and get moving.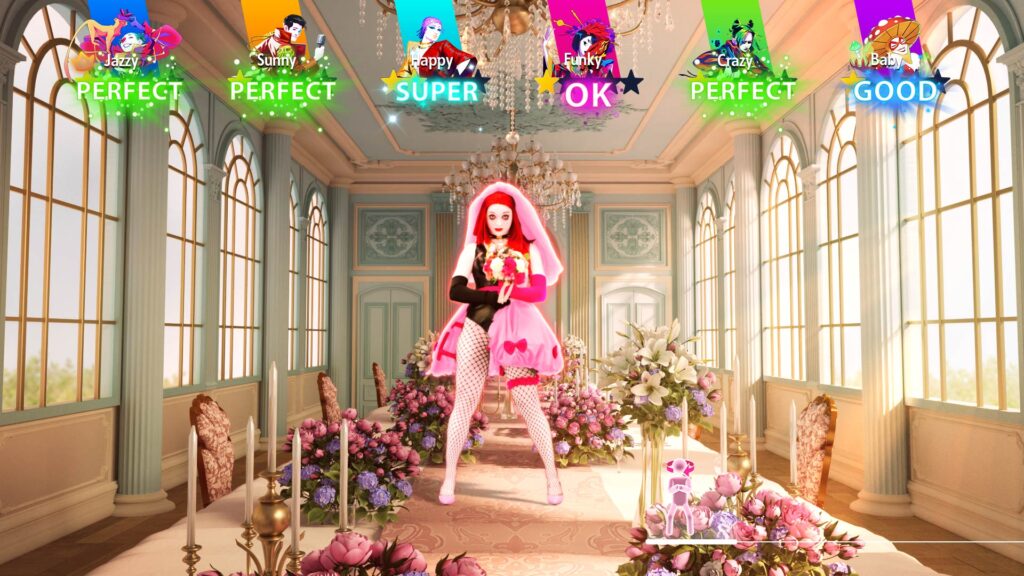 Urgh, Server Shenanigans
On the performance front, we did have a few irks with this title. Mainly server-based, we had a few sessions where we could not play the game at all, because we could not connect to the Ubisoft servers. I now know you can pre-download the built-in tracks to play offline but that should have happened in the background to stop things like this from happening. There's nothing worse than booting the game up and not being able to play.
The Best Dance Game on the Market
Overall my family had a real blast with Just Dance 2023, the gameplay is still great, the music tracks have a nice broad appeal and with fresh updates on a regular basis, we can play this game for a very long time. Don't get me wrong, I think this game could just be an update to previous Just Dance titles but you can say that about a lot of series', like COD, FIFA and the like. What we have here, is a very enjoyable, brisk, easy-to-use dancing game that has you having fun and burning calories. Super.
Just Dance 2023 does a great job of getting everyone off the settee, doing some exercise and tailoring the experience for all. From grandma to young kids, there is a song and a difficulty level for all, and that is no easy feat. It even allows you to dance with friends remotely. Now there is no excuse not to get your groove on, let's dance!
Rapid Reviews Rating
4.5 out of 5
4.5
If you would like to buy Just Dance 2023 on the PlayStation store, you can here.