Fitness
,
Gadgets
,
Hardware Reviews
,
New
,
Product Reviews
,
Rapid Reviews
,
Reviews
,
Smartwatch
,
Tech
,
Tech Review
,
Watch
,
Wearables
HONOR Watch ES Rapid Review
Reading Time:
5
minutes
Fast Facts
HONOR Watch ES

1.64″ AMOLED Touch Display | 10-Day Battery Life | 95 Workout Modes | Animated Virtual Coach | 24/7 Heart-Rate Monitor | Stress and Sleep Monitor
Design
The design of the HONOR Watch ES will definitely divide people. It comes in three colours; Meteorite black, Coral pink and Icelandic white. My review unit came in the Icelandic white, and when I opened it for the first time, I liked the white colour of the watch but felt that it looked a bit plasticky.
However, the more I've used it, the more I've grown to like the simplistic design. Whilst lots of smartwatches go for a rounded, horizontal layout, I appreciated the longer portrait design of the Watch ES. In addition, I will also say that the watch is very light and comfortable to wear.
Delightful Display
The Honor Watch ES has a 1.64inch 456 x 280 touch AMOLED display. I was quite impressed with the screen, the colours were vibrant, and even in direct sunlight, the onscreen information and notifications were easy to read. You can see the quality of the screen in the various watch faces that are available.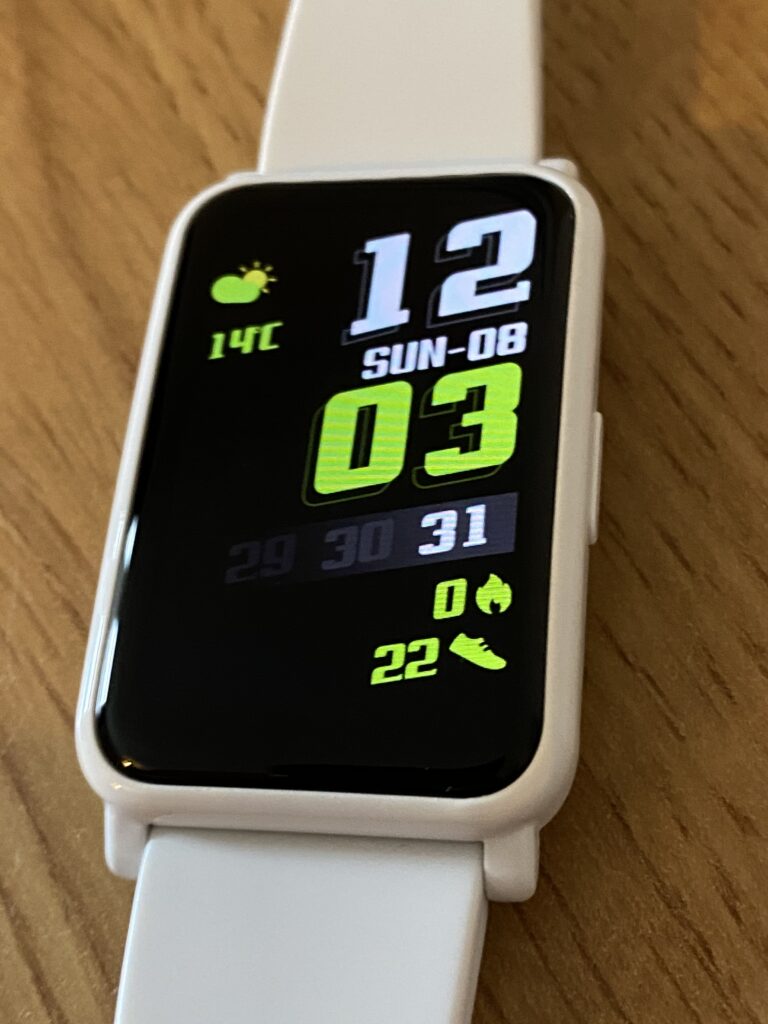 There is a selection of default watch faces built into the watch, and you are also able to download new ones via the Huawei Health App.
Sensors
The HONOR Watch ES has several sensors, including a Heart Rate Monitor and a SpO2 Monitor. Using a combination of these sensors, the watch can track and report your sleep patterns and stress levels. It's impressive to see these features in a watch that currently costs under £100.
Fitness Features
Where the HONOR Watch ES stands out is the numerous fitness features that it has. You will find 95 workout modes, and a brilliant feature called Animated Workout Courses, of which there are currently 12.
This mode displays an animated "coach" on the screen, who demonstrates each aspect of the workout. I found this feature to be really helpful, and if HONOR continues to add more classes, I can see this being a standout feature of the watch.
Furthermore, the watch has an auto track fitness feature that will automatically start tracking your workout stats when you begin a workout. Impressively, the watch can even tell what type of workout you're doing.
Battery Power
HONOR claim that the Watch ES will get you through 10 days on a single charge, and during my time with the watch, I found that this claim was pretty accurate.
Using the watch every day, including wearing it to bed, doing a 30-minute boxing workout every other day, and interacting with notifications, I managed to squeeze about eight days from a single charge. All things considered, the battery life is excellent when more expensive watches need charging every day.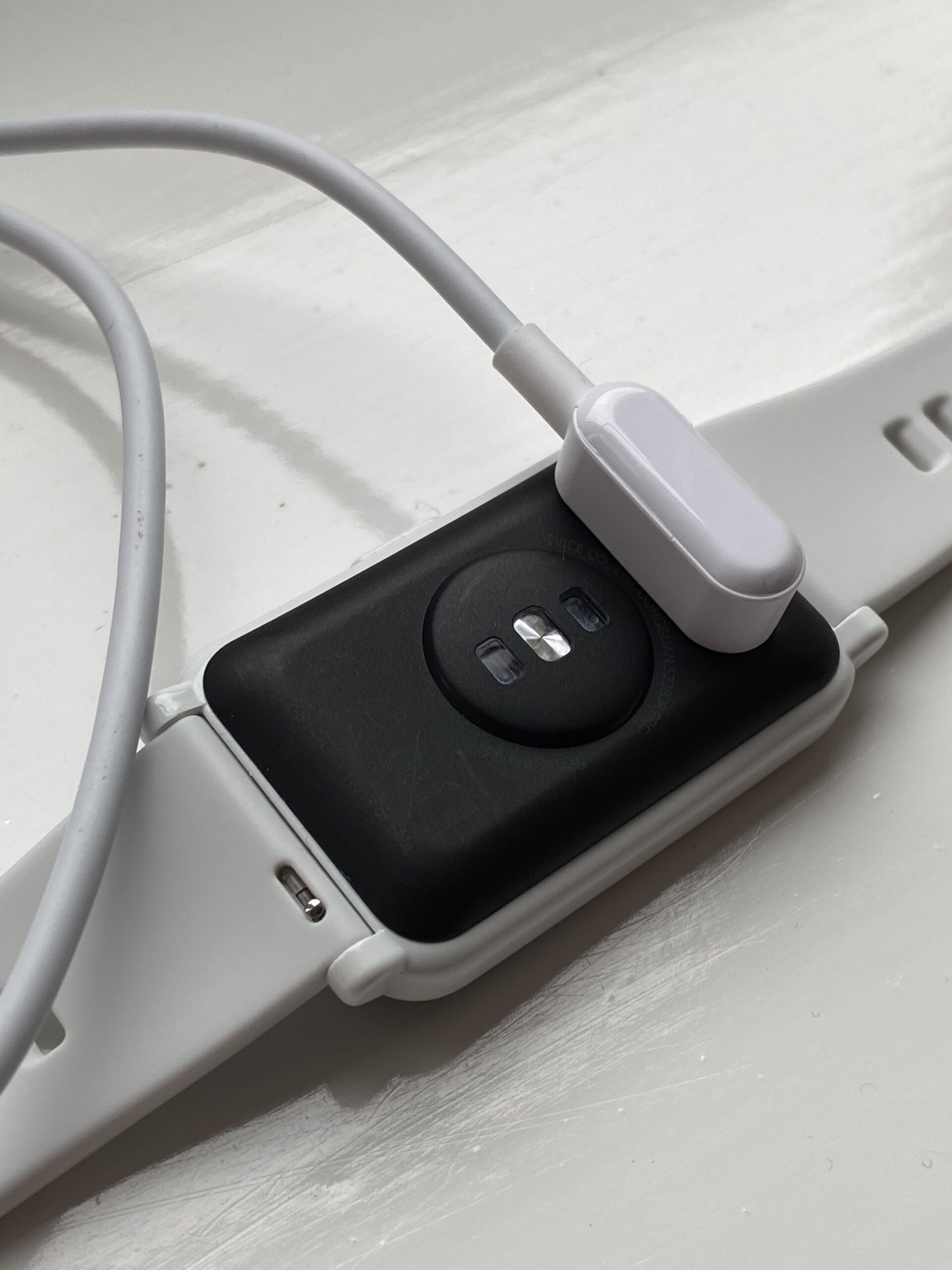 Luckily, even if the battery power were less, it wouldn't be too much of a concern because the HONOR Watch ES comes with a magnetic charging dock that can fast charge the watch in around 2 hours.
The HONOR Watch ES does include an option to enable an always-on display. This seems to be a popular option at the moment. Consequently, if you do enable it, it will impact the battery life quite considerably. I didn't use this feature, as raise to wake was sufficient for my needs and uses.
Huawei Health App
HONOR is a subsidiary company of Huawei, and you have to use the latter's health app to sync and update the HONOR Watch ES. As a user of Huawei smartwatches in the past, I found the process of pairing and managing the watch in the App easy to do.
Using the app, you can take a detailed look at your exercise history, heart rate, sleep quality, stress levels and SpO2 (blood oxygen levels). You are also able to change settings for notifications, weather, health monitoring, add and update watch faces, as well as check for firmware updates.

Notifications
The HONOR Watch ES allows you to quickly view notifications on your watch when linked to your phone. Unfortunately, I did find that this feature worked sporadically, and although my watch would vibrate when a notification arrived, the screen didn't light up, and I had to press the button to view it. I'm sure that this will be fixed in an upcoming software update.
Full of Features
As well as being an excellent fitness watch, the HONOR Watch ES has several other useful features. These include the ability to control media on the watch, check the weather, set an alarm, use a timer and stopwatch, and even use the display as a flashlight.
The Wrap-up
In Conclusion, the HONOR Watch ES is an excellent fitness tracker. While its design won't be for everyone, with features like heart rate tracking and blood oxygen levels included, as well as the onboard virtual workout classes; it provides a lot for your money.
Rapid Reviews Rating
Like the look of the HONOR Watch ES? Get yours here.
Looking for a SmartWatch but the HONOR Watch ES isn't for you? Take a look at some of our other Smart Watch reviews here.