HONOR MagicBook 15 Review
Reading Time:
5
minutes
Key Specs
Windows 11 Home Edition
AMD Ryzen™ 5 3500U/AMD Ryzen™ 5 4500U Processor
AMD Radeon™ Graphics
8GB DDR4 Dual-channel RAM
PCIe NVME SSD 256GB/512GB
42Wh (Rated capacity) Battery
65W Type-C Fast Charger
Fingerprint Power Button
Pop-up Webcam
Not long ago, I had the pleasure of reviewing the HONOR MagicBook 14. Now, they're back with their HONOR MagicBook 15, and I couldn't wait to dive in to see how it has improved on an already great laptop. Is it worth the upgrade? Let's find out in this Rapid Review.
Design & Build Quality
The overall design of the HONOR MagicBook 15 hasn't changed much from the MagicBook 14, and this isn't bad. I loved the design of the MagicBook 14, and so the 15 looks equally stunning. The azure blue chamfer is still present and looks great on the Space Grey colour variant I was sent for review. Similarly to the MagicBook 14, there is also a Mystic Silver colour.
The aluminium body is still present and feels nice and smooth, but I noted this in my MagicBook 14 review, it seems relatively easy to mark, and fingerprints/marks show up quite easily. It's not too much of a problem, but if you like things clean, like me, you'll give it a wipe-over after every use.
It comes in slightly heavier than its predecessor, weighing 1.53kg. Whereas the MagicBook 14 weighed 1.38kg. It's not noticeable, and it's still an incredibly light laptop with a lot of power under its hood. But we will get to that later. The overall design of the MagicBook 15 is wonderful, and I wasn't disappointed.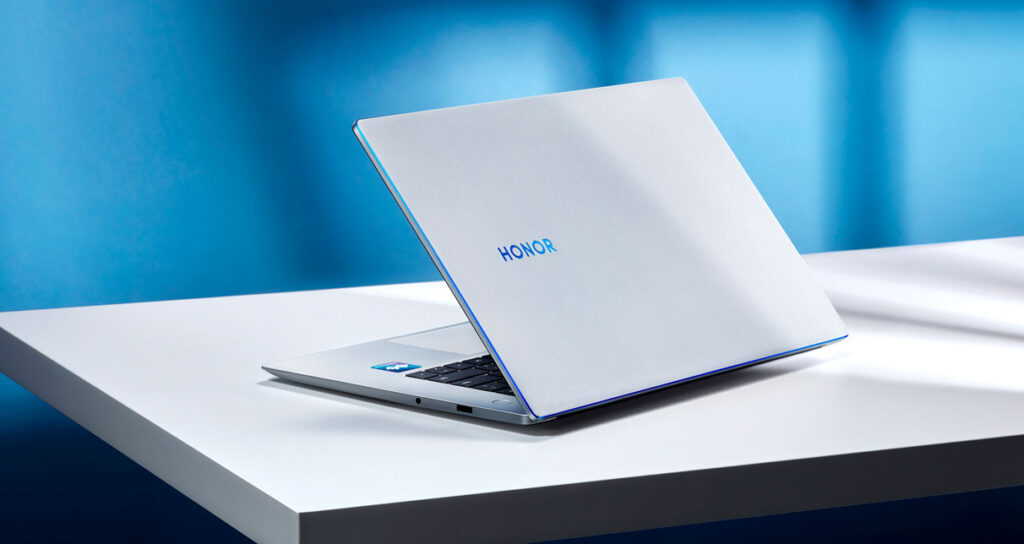 Keyboard & Trackpad
Sadly, the MagicBook 15 lacks any backlit functionality within its keyboard. It was disappointing that the previous edition featured this, and it was a great addition to the keyboard. As a person that does a lot of their work during the evenings, it was sad to know that I couldn't sit in the dark comfortably without worrying about not being able to see the keyboard I was typing on.
Aside from this, the keyboard does feel pleasant to type on, and the keys are relatively quiet. The keyboard appears to be a little louder than the MagicBook 14, but again, this isn't too much of a problem.
Hidden within the keyboard is the pop-up webcam. The camera rises up with a simple button press, and it's as easy as that. As useful as this may seem, it isn't placed in the best of areas. This was one of the issues I found with the MagicBook 14. Most laptops with a built-in webcam will usually feature them at the top of the screen, so it is at eye level. The MagicBook 15 webcam looks upwards at you, so you will mostly get an unflattering image of your chin. The quality of the webcam is okay, but it will not blow you away.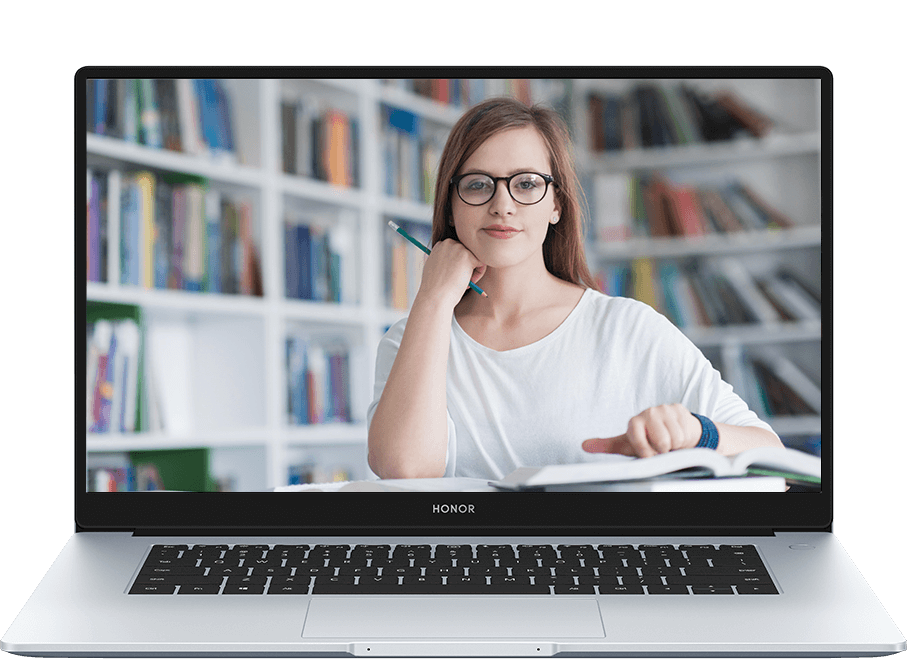 Display
The MagicBook 15 comes in at slightly larger than the MagicBook 14 with a stunning 15.6″ FullView display. It also features an ultra-thin 5.3mm bezel, which is slightly larger than the 14 but doesn't feel too thick in any way. The fully laminated LCD screen helps reduce light's reflection; although it seems dull, it still looks wonderful, and the extra 1.5″ makes all the difference.
The display supports 1920 x 1080 resolution and features a low blue light, flicker-free certifications from TÜV Rheinland, and multiple colour tone options to create the best display that suits you.
Performance
The HONOR MagicBook 15 is powered by an (up to) AMD Ryzen™ 5 4500U mobile processor and delivers up to 25.9% faster multi-core performance and up to 16GB DDR4 Dual-Channel Ram. So, as you can see, it's a powerful bit of kit. It's worth noting that this is designed as a work laptop as opposed to a gaming one, but I still tested it to see what it could run – if anything.
I tested two different games, varying in size and how much they would demand from the MagicBook 15; the newly released Bear & Breakfast and DOTA 2. Both games run with no issues, Bear & Breakfast being the better out of the two, but that's to be expected. DOTA 2 ran at 100fps with no apparent drops or issues, which was great to see. Anything more than that, I think, would struggle, but my advice would be that this laptop can be used to play a ton of indie titles, and who doesn't love those?
The MagicBook 15 also features an (up to) 512GB PCIe NVMe SSD too, which is a nice addition. I had no trouble with video editing, writing, or opening numerous documents and web pages. Everything performed as it should at a nice, cool temperature.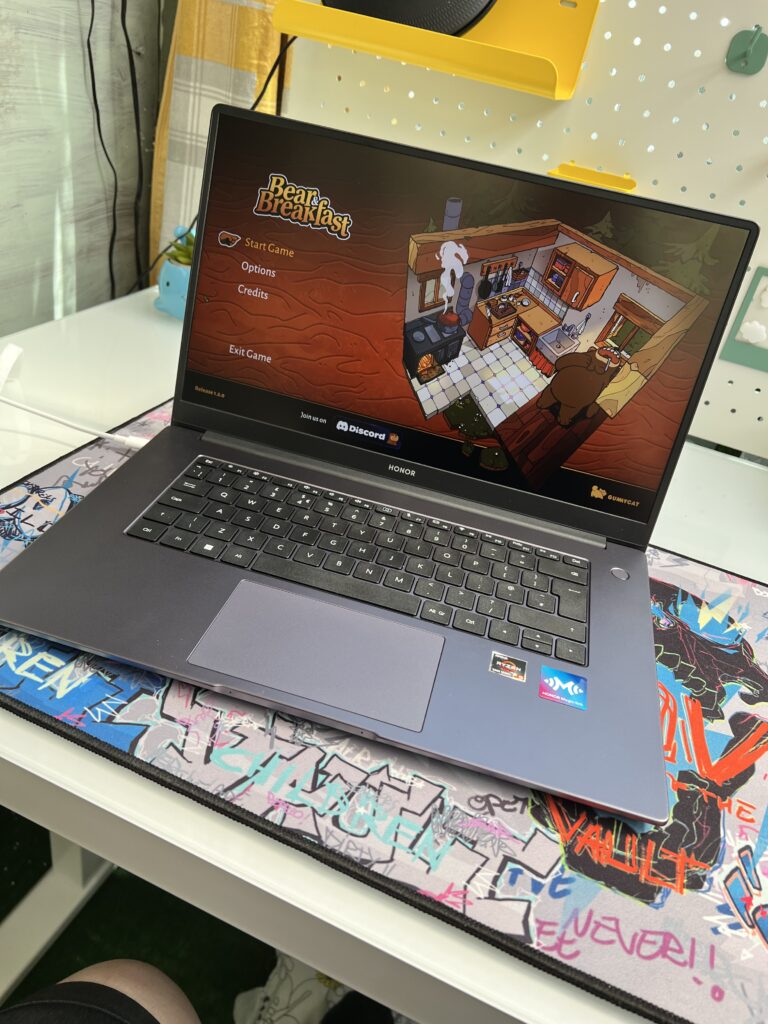 Battery Life
The MagicBook 15 boasts that it has an all-day battery life with half-a-day of charge in just half an hour, and I am pleased to say that this is true. Depending on what you are doing, that is. With a 65W fast charger with USB-C connectivity, I did find that if I were using the laptop for basic writing, it would last a full day. Of course, If I was using the laptop for gaming, it was significantly less.
As for the half-a-day charge in just half an hour, this is also true. But only if the laptop wasn't being used when charging. If you were using the laptop at the same time as charging it, you're looking to get roughly 25% battery back within half an hour which was a little disappointing. Still, the battery time, in general, is extremely practical.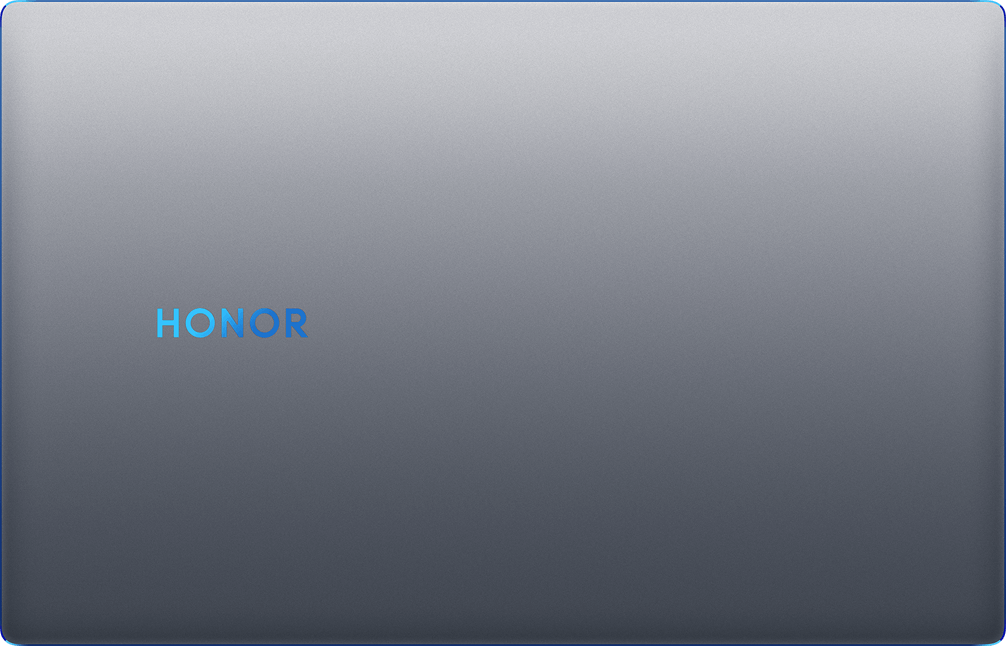 Summary
Overall, the HONOR MagicBook 15 was a delight to review, and although it doesn't have many differences over its predecessor, it's still a worthy opponent in the laptop world. I was disappointed to see some features removed from this one, such as the backlit keyboard, but this didn't alter my experience too much. It's a great laptop for writers, students, and even people who like to dabble in indie games now and again. I would have liked the camera to have been altered slightly, but it's a small price to pay for such a lovely laptop.
Rapid Reviews Rating
4 out of 5
4
For more information and to purchase the HONOR MagicBook 15, visit the website here.
If you enjoyed this review, why not read more of our tech reviews here?