4K
,
4K HDR
,
AAA
,
Early Access
,
Family
,
First-Person
,
Game
,
Indie
,
Indie Dev
,
PC
,
Psychological
,
Puzzle
,
Rapid Preview
,
Rapid Reviews
,
Stealth
,
Strategy
,
Survival
,
Xbox
,
Xbox Series S
Hello Neighbor 2 Beta Preview
Reading Time:
3
minutes
Fast Facts
Hello Neighbor 2 Beta
Developer: Dynamic Pixels / Eerie Guest Studios
Publisher: tinyBuild
Website: https://www.helloneighbor2.com
Genre(s): Puzzle, Mystery, Stealth Horror
Platform: Xbox
Age Rating: PEGI 12
Release Date: Dec 2022 (Early Beta Access)

Welcome Back
Hello Neighbor has taken the social world by storm since its maiden voyage for the franchise back in 2017. Every big Youtube gamer or Twitch streamer will have given the first game a whirl at some point along the way. It's known for its first person viewpoint and tricky puzzles that drive toward a borderline child friendly narrative of a sneaky neighbor, doing naughty things.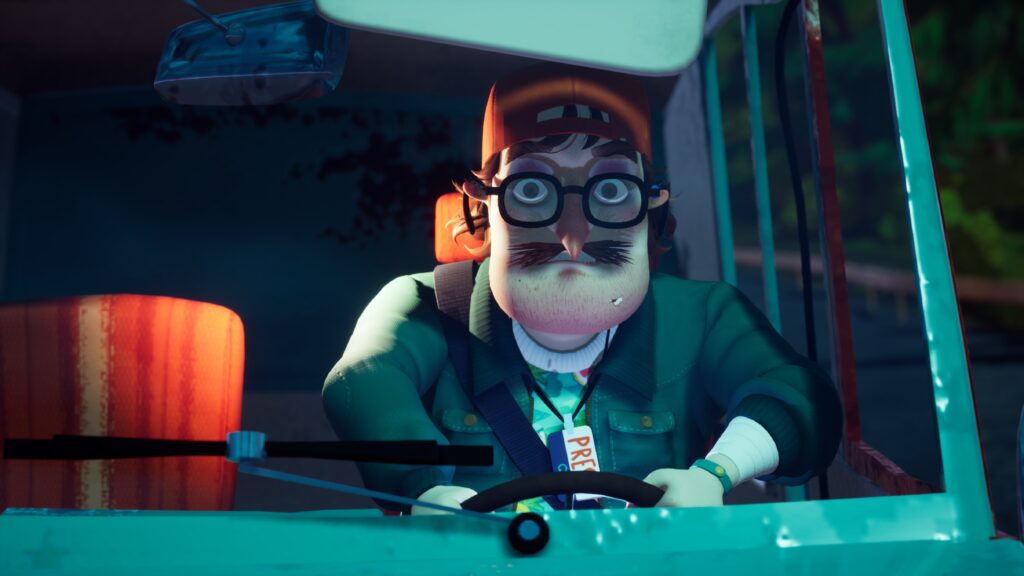 Why Beta?
Fast forward to 2022, and this is our very first look at what can be expected from the sequel. Hello Neighbor 2 was originally slated for an early 2022 release, yet has now been pushed back to December 2022. For the original game the developer loved the feedback and media exposure that came along with multiple alpha and beta stages of the game. I know often players can be a little mixed around the idea of spoiling a game with the incomplete picture of what the end product may be. Yet with Hello Neighbor there were so many twists and turns along the way, that what was released in 2017 was far different than the start of the project led you to believe.
What's New?
The answer is a lot. Your journey starts as investigative journalist Quentin heading to the open world town of Raven Brooks. You are there to investigate a case of missing children, and this time around its far less child friendly than the first game. Like a living and breathing world of Cluedo, everyone appears to have a dark secret to hide, and each resident of this town is a suspect.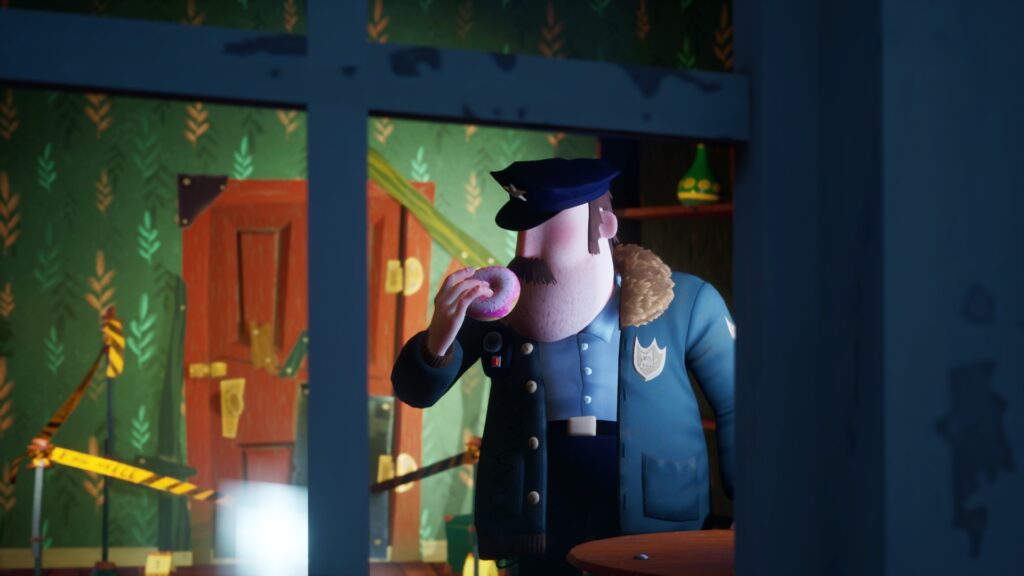 Now the beta on offer here is very carefully curated. As you step out of your base of operations you can head down the towns main road toward the house with the police car parked outside, and sneak in to explore this crime scene. Should you have tried to take a right into the bakery, the freakish Crow-like Guest will appear and explain that is not allowed in its own special way. This is very much on-rails, at least for this beta anyway. As you discover keys, clue and mementos along the way, the story will begin to unfurl before you.
How's It Looking?
Graphically very promising. A definite step up from the first game, with rich detail in every character. The colour palette pops just like the first game. Yet this time around we see more grain in the wood, shower steam effects and a significant upgrade on lighting and shadow. For a first beta, I'm extremely impressed. Those characters mentioned have ridiculously interesting personalities this time around too. From our Jazz loving Town Mayor, to our fish head whittling, shotgun tooting Mr Otto, this AI runs deeper than ever.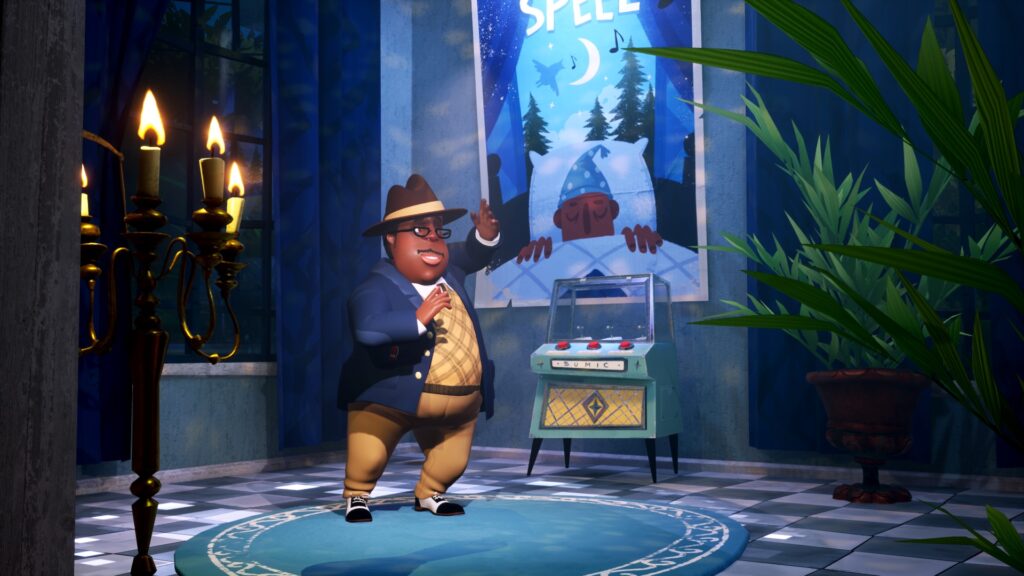 How Long's The Beta?
My 11 year old son Alfie and I played together. It probably took us around 3-4 hours in total to hit the "To Be Continued" screen. Post credits we did find some streamers had rattled through in less than 20 mins. Though I doubt this was their first pass. Just reading this variety in completion time should be testament to how complex the puzzles are this time around. There were some real head scratchers in there, and they require patience to resolve. This beta was a roaring success in the Carter household. Every house, shack and mansion offers a new mystery. We are very excited for what comes next during the development process of Hello Neighbor 2.
Hello Neighbor 2 is available to preorder now here & will be coming Day One to Xbox Game Pass