Fairphone 3+ – The Rapid Review
Reading Time:
5
minutes
Released in August last year, the Fairphone 3+ is the most interesting phone I've come across yet. With a total of 40% recycled plastic in the phone and its modules, easy repairs, possibilities to upgrade and better recycling, this phone has a lot to live up to.
The Bad & The Ugly
Okay, let's start with something I noticed straight away and was pretty unhappy with. The only things that come in the Fairphone 3+ box are the phone itself and a mini-screwdriver. No charging cable and/or plug. Fairphone state on their website 'if you don't need it, we don't include it!'.
I'd argue that you very much need to charge your phone but Fairphone assumes that you will already have these things, which is fine if you do. But, if you don't you're going to need to fork out for a cable and plug. Which if purchased from Fairphone themselves, will set you back a hefty £35.90 – £17.95 for each (which is ridiculous in itself).
How Does It Look?
The Fairphone 3+ is designed quite nicely. It fits comfortably in the hand and although it looks a little bulky, it helps make the phone feel more solid. The bezels on the front of the phone give the impression the screen is a lot bigger than it is which is a shame.
All the phone's buttons are located at the left-hand side of the phone; volume up and down and also the lock screen button. All in one place. The fingerprint scanner is located at the back of the phone which doesn't feel too out of place. The headphone port is at the top of the phone and the charging port is located at the bottom of the phone. Annoyingly though, the charging port is off centre.
Display
The Fairphone 3+ has a 5.65-inch Full HD+ LCD display with a scratch-resistant Gorilla Glass 5 screen making it pretty hefty. Although the display is slightly outdated compared to other phones on the market today, it still has vibrant colours and watching videos on YouTube was still a pleasant experience.
The screen seems to hold up quite well in terms of durability too. After using the Fairphone 3+ as a secondary phone for a few weeks now, there doesn't appear to be any major marks on the screen or the phone altogether, which is great.
How It Performs
The Fairphone 3+ runs on Android 10 and has 4GB of RAM along with a 64-bit Octa-Core processor, with processing speeds of up to 1.8GHz whilst using Qualcomm Snapdragon 632. Again, this isn't necessarily the best on the market but it gets the job done.
The phone runs pretty well: it's quick at opening apps and games, and gaming on it was pretty decent too. I even tested out playing Xbox One games using the Xbox app, and I did notice a little bit of stuttering during some games on this but that could well be my internet.
I wouldn't class this as a 'gaming' phone though, this would be more suited for a work phone, in my opinion.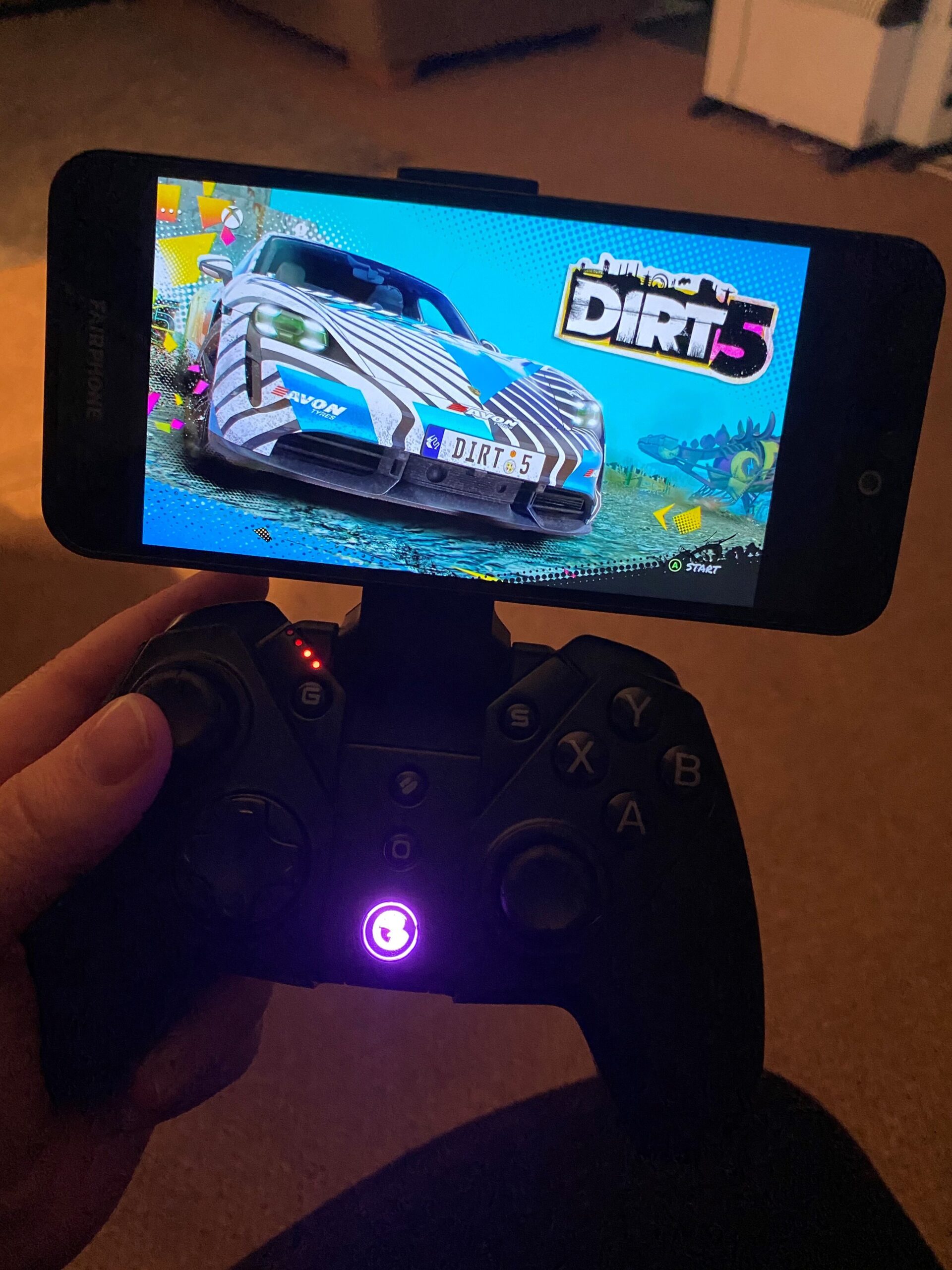 Battery Life
The Fairphone 3+ has a removable 3,040 mAH Li-ion battery. Yep, removable. It's been a long time since that has been a thing, hasn't it? It's said to have roughly 300 hours idle time battery and 20 hours with phonecalls. I found this to be pretty accurate. Whilst using the phone as normal throughout the day, it would easily last. But, if I was using it for playing games and watching videos the battery would drop significantly.
It takes roughly 3.5 hours for a full charge which isn't a problem when you can put it on charge before bed.
Repairable & Customisable
One of the standout features of the Fairphone 3+ is the fact that the parts can be easily swapped out and/or repaired. This is why the phone comes packaged with a mini-screwdriver. If you're confident enough to do these things yourself, you can. This phone is actually the only phone in the world to be awarded a 10 out of 10 for repairable design by IFIXIT.
As a result of this, in the long run, you can save money. Instead of purchasing a new phone every year to get the best specs, you can simply purchase the parts required and swap them out. I say simply, I personally wouldn't have a clue. However, some tech-savvy people would!
Camera Quality
The cameras are perhaps the best part of the Fairphone 3+. With a 48MP Rear camera and a 16MP front camera, it's quite the force to be reckoned with. Both cameras have HDR support and the rear camera is also capable of taking 4K video at 30fps, 1080p at 120fps and 720p at 30fps with up to 8x zoom.
Here are some photos I have taken with the Fairphone 3+.
Summary
Overall, the Fairphone 3+ is a great phone if you like customisability but personally, I think this phone works best as a work phone and not really for an everyday phone. It has amazing cameras capable of taking some fantastic photos and videos. And with each Fairphone sold you know you are helping out a good cause. Be fair.
Rapid Reviews Rating
You can find out more about the Fairphone 3+, and purchase it here.