Accessories
,
Breaking News
,
Casual
,
Gaming Accessories
,
Gaming Merchandise
,
Merchandise
,
New Release
,
News
,
Press Release
,
Rapid Preview
,
Reviews
,
TUBBZ
TUBBZ Collectable Cosplay Ducks from Numskull Designs
Reading Time:
2
minutes
Calling all cosplayers, collectors, and gamers.
There's a new collectable about to hit the market and it is going to drive you absolutely quackers.
TUBBZ is the latest product from Numskull Designs. Available for pre-order now with delivery expected to start in Q4 2019 and into early 2020, these little guys will not only look great in your collector's den but will have you quacking up every time you see them.
These yellow dudes are designed to look like the leading characters from your favourite games, movies, TV shows, and comics.
Each line of ducks comes with at least four collectable figures, and each one comes in a stackable bathtub display box, meaning you can not only get all your ducks in a row but can stack to by brand to save space.
Each TUBBZ ducky is made from high-quality PVC with a detailed, officially licensed design for maximized identifiability and will stand around 9cm tall (bathtub stand height not included).
TUBBZ is a totally unique, cross-brand collectable series designed by the merchandise experts Numskull Designs, the first run will feature the following characters from the following brands:
Borderlands 3 (first wave)
Borderlands 3 (second wave)
Brick
Maya
Tyreen Calypso
Troy Calypso
Fallout
Vault Boy
Vault Girl
T-51 Power Armor
Nuka-Cola Pin-Up Girl
Destiny
Cayde
Lord Shaxx
Sweeperboy
Eris Morn
Spyro the Dragon
Crash Bandicoot
Crash
Coco
Dr. Neo Cortex
Dr. N. Gin
Street Fighter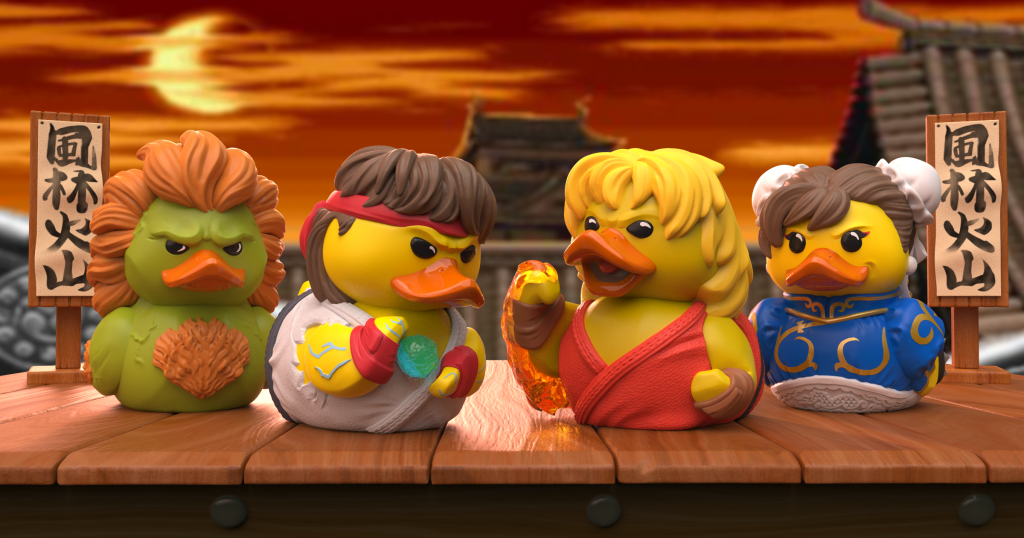 The Elder Scrolls V: Skyrim
Dovahkiin
Alduin
Ulfrik Stormcloak
Jarl Balgruuf the Greater
Ghostbusters
DC Comics
Batman
Robin
Joker
Harley Quinn
The Lord of the Rings:
Frodo
Gandalf the Grey
Sauron
Legolas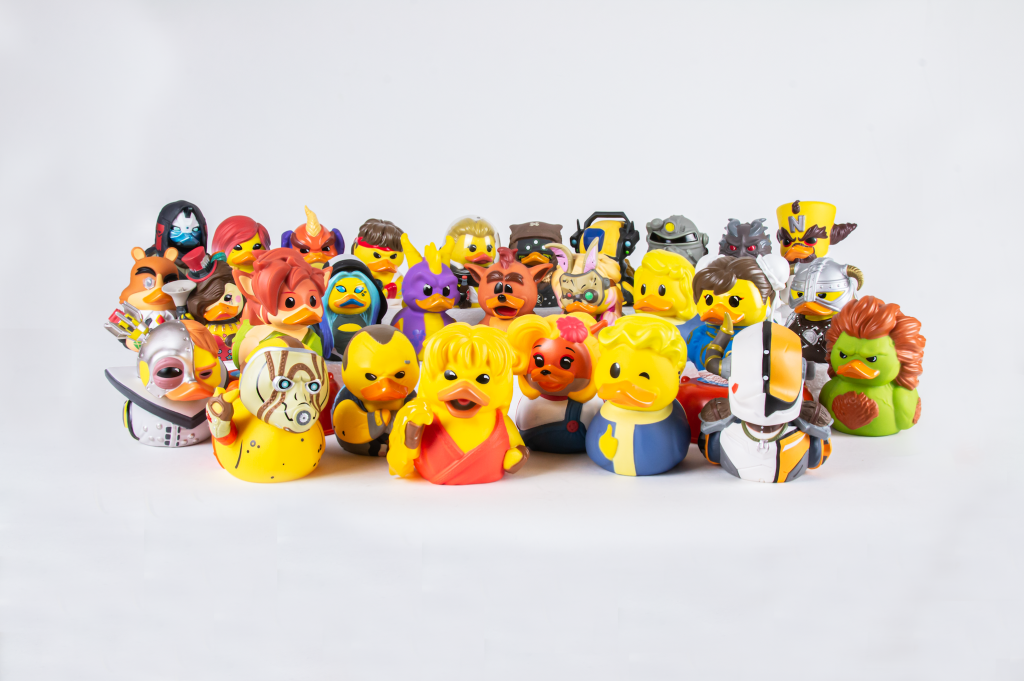 TUBBZ will be released in regular waves so keep your eyes peeled for more announcements or go and get your TUBBZ pre-ordered today.
RRP: £12.99 (UK) / €14.99 (Euro) / $12.99 (US) / $24.95 (AUD) / $16.99 (CAD) each