Accessories
,
Controller
,
Game
,
Game Pass
,
Game Pass Ultimate
,
MG-X
,
Mobile
,
Mobile Gaming
,
Nacon
,
New
,
New Release
,
Other
,
Reviews
Nacon MG-X Mobile Controller
Reading Time:
4
minutes
Key Specs
Ergonomic Design : Ergonomically designed for all users with a textured surface for optimal comfort
Bluetooth: 5.0 Wireless connectivity
Battery Life: 20 Hours, with built in battery & USB C Charge Port
Joystick Layout: Asymmetric
Price: €119.90
_
A Premium Experience
Nacon have quite a pedigree for peripherals designed to enhance your gaming experience. This small French designer, have dedicated themselves to offering alternatives that advance technology but also bring a certain quality to their design choices. The next big offering is the MG-X mobile controller. This time around it is built from the ground up to offer dedicated support for iOS, and joins its Android designed companion from early 2022.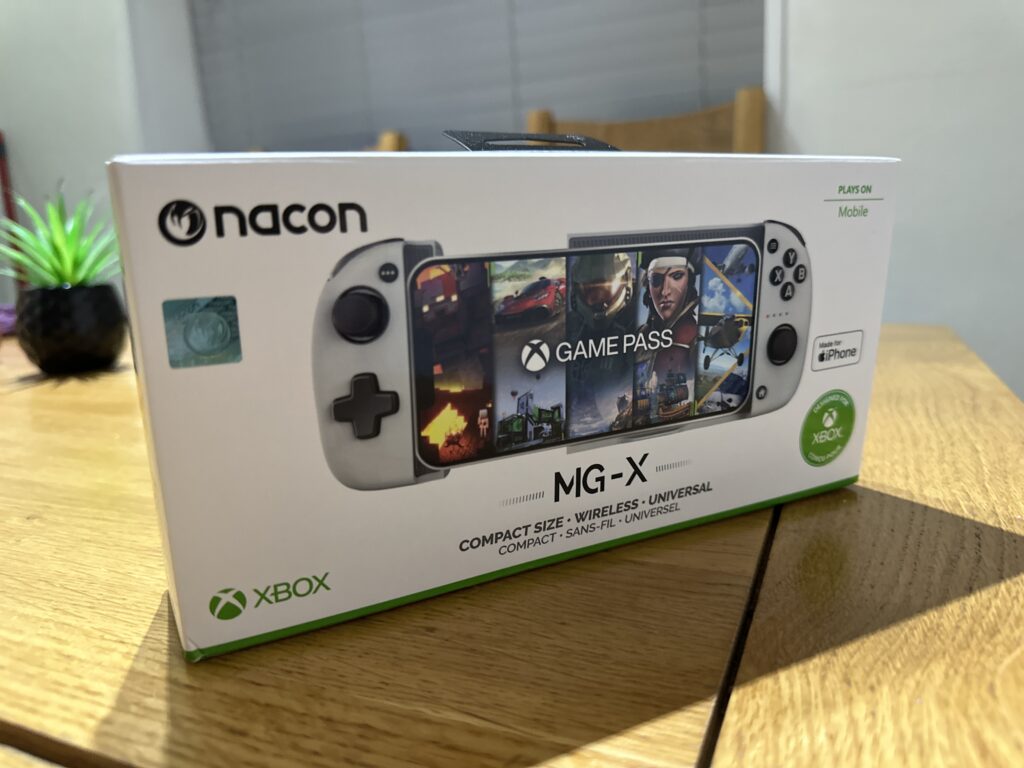 The Low Down
Mobile gaming is going through quite a revelation right now. As these handheld device become more and more powerful they are beginning to play almost second fiddle to the concept of cloud based and streamed gaming. With super high resolution displays in each of our pockets, it seems more than obvious that the future of gaming on these devices where the heavy lifting takes place elsewhere and the speed and capability of your internet connection is the most important part of this vision.
However there is one other thing that stands in the way to this future, ergonomics. There is no point in having these glorious displays when our fingers are tapping and occupying much of the real estate we are trying to view. Enter the Nacon MG-X mobile controller. At its core its a very high quality bluetooth controller, yet there is so much more to this pocketable beauty than meets the eye.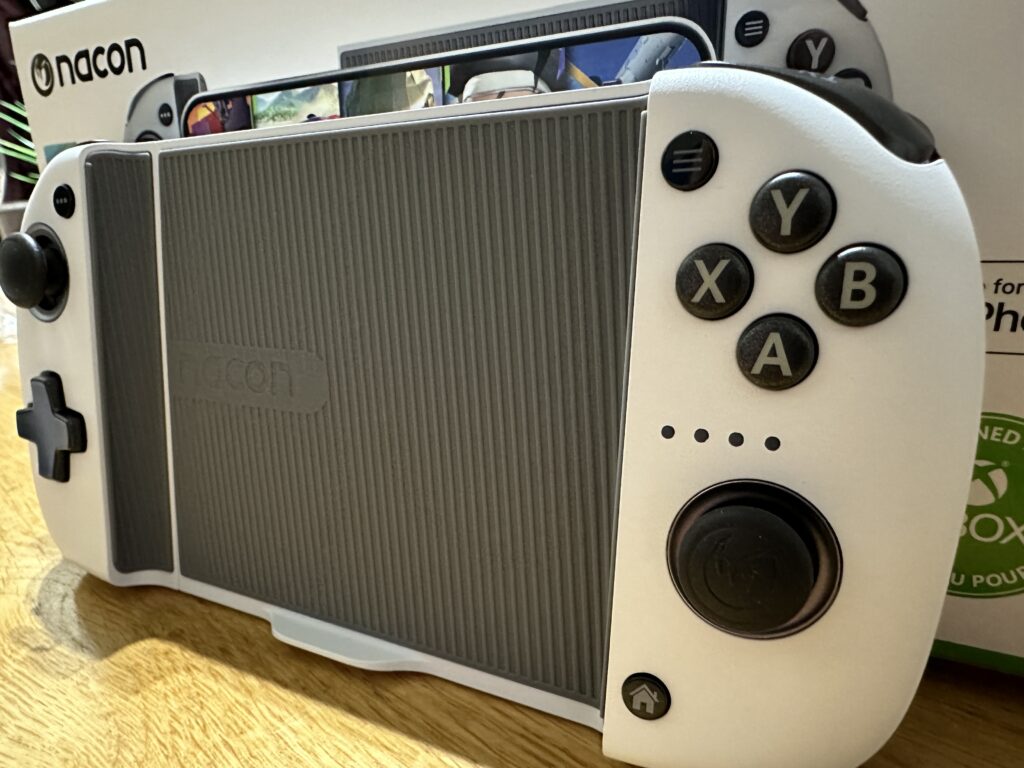 The Design Of The Nacon MG-X Mobile Controller
The MG-X is a telescopic controller that spring loads horizontally, offering flexibility to house whichever device you should wish to game on today. The clamping force is very firm, with almost zero wobble once your device has been inserted. With a reliable rubber lip along the bottom of the fixture it holds very snuggly from your opening dialogue to the final battle.
Designed for its compatibility with Xbox GamePass Ultimate, the opportunity to brand it as such provides a very Microsoft colour palette to its design, in that soft eggshell white and black mirrored buttons. Once in your hands this controller is utterly satisfying and absolute quality. The triggers are firm and responsive and with a solid few hours playing High on Life every shot felt controlled and accurate. Each button clacked and clicked like a genuine xbox controller. No false touches in sight.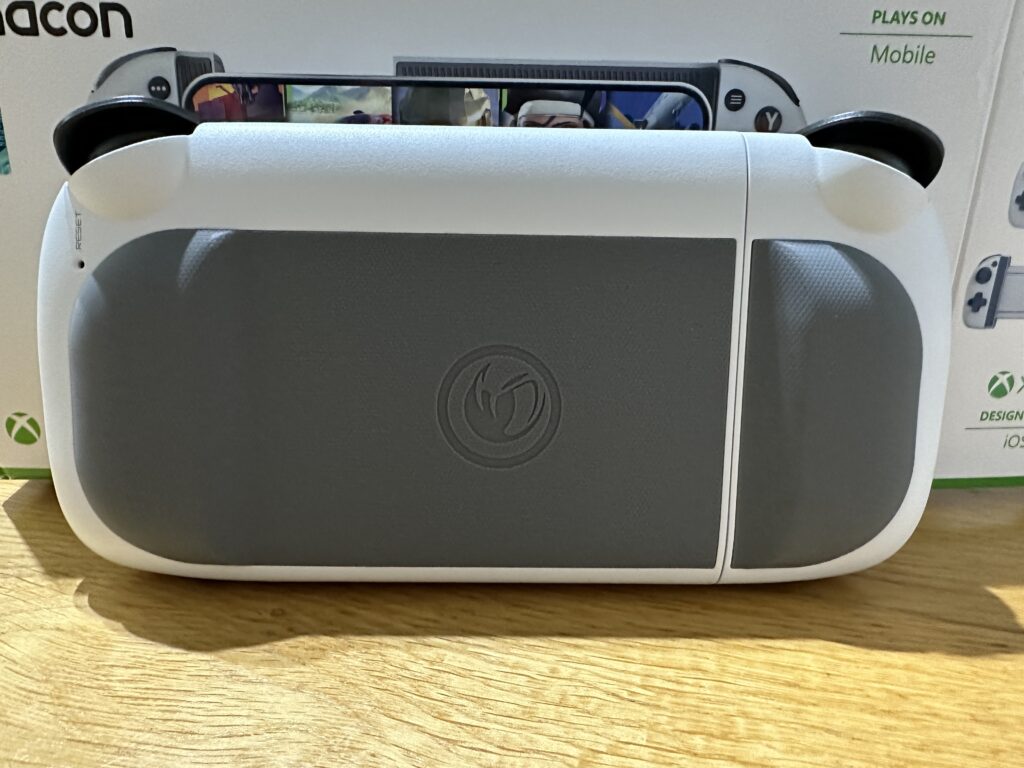 The Tech
The rear of the casing is textured in very thick and hard wearing rubber and this really adds to the ergonomics of the controller. Without this attention to detail there's a real risk that the width in the hands depending on the size of the mobile device you are using could be uncomfortable for longer gaming sessions. Not with the MG-X though, it was comfortable for several hours of play time and never missed a beat.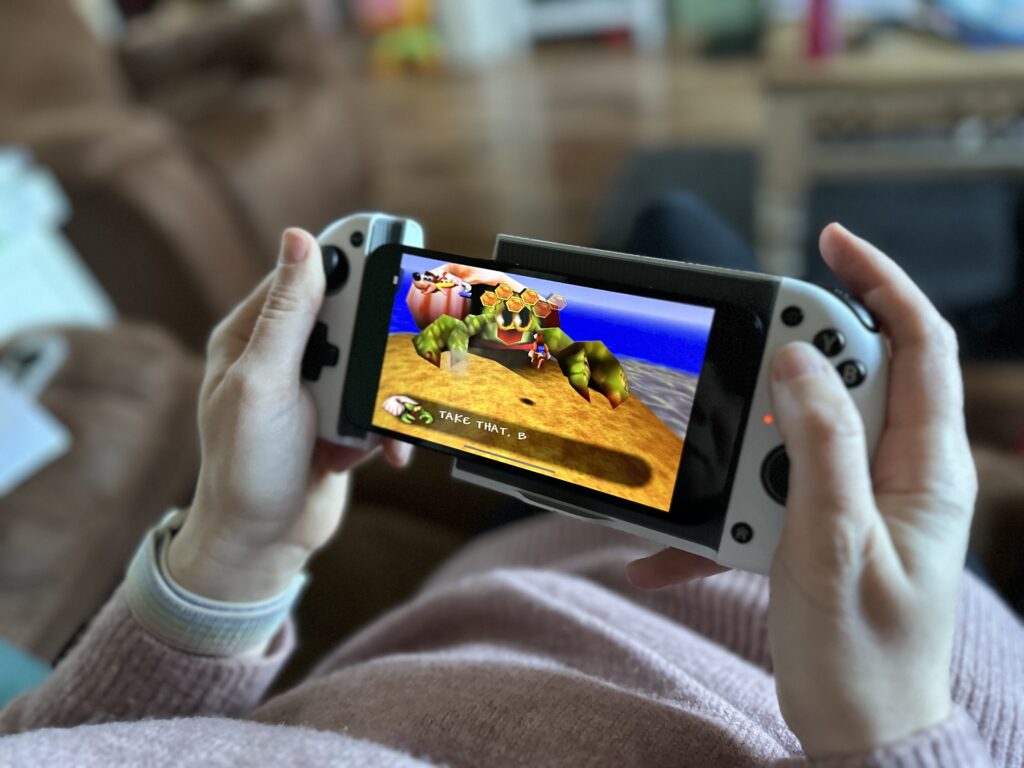 The MG-X offers USB-C connectivity for charging although just the cable is provided in the box. Perhaps a little presumptuous as the connecting device for this product is unlikely to charge via USB-C itself. Luckily, I have a few plugs around so no worries for me personally. The advertised battery life of 20 hours was exceeded in my use. I topped out at around 24 hours before it needed a fresh charge. It seemed to fluctuate a little based on the types of games you are playing. This makes sense as a raucous high tempo shoot em up is likely to factor far more button presses and response demands on the controller than a gentle puzzler such as Unpacked.
Price vs Impact
The quality of the materials on show in this controller are coupled with the hardwearing nature of those buttons and triggers. There's no doubt there's a real premium to the MG-X Mobile controller. At time of posting it can only be bought from Nacon directly. With a price slightly over £100 it's a lot of money to outlay on a game controller. We are talking the price of almost two PS5 Dualsense controllers, which of course would also be great alternatives for mobile gaming vs touching the screen.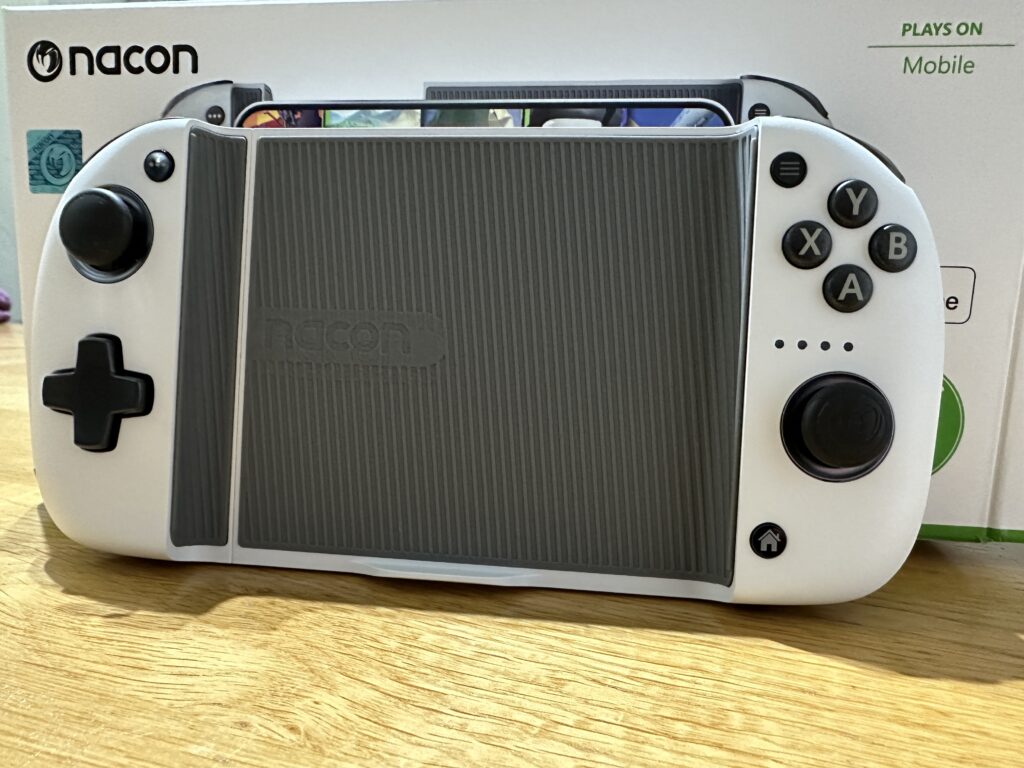 Yet, there is something incredibly compelling about having a telescopic controller that houses your device within. The Nacon MG-X is a complete solution to take your gaming on the move. So with that use case in mind, there is little else I can recommend that gives such a seamless and engaging gaming experience! Welcome to the future.
Rapid Reviews Rating
4 out of 5
4
You can purchase the Nacon MG-X Mobile Controller here