Reading Time:
4
minutes
Fast Facts
Röki

Developer: Polygon Treehouse
Publisher: United Label
Website: https://www.unitedlabelgames.com/roki/
Genre: Narrative, Adventure, Point & Click
Platform: PC (also available on PlayStation 5, Xbox Series X|S and Nintendo Switch)
Age Rating: PEGI 7
Release Date: 23/07/2020
Price: £19.49

A code was kindly provided for review purposes.

A Scandinavian Fairy Tale
Röki is, at heart, an adventure game heavily inspired by Scandinavian folklore that also includes elements of point & click games and a heck of a narrative. A tale of journey, loss and family, Röki is a totally non-violent, emotional experience – and what an experience it is.
Players assume the role of Tove, a young girl living out in the wilderness with her father and younger brother, Lars. Lars has a great imagination and loves his tales of monsters. But, it seems they aren't just tales anymore. One cold night, a huge, dark creature destroys the family home and leaves Tove and Lars running for their lives. Sadly, this monster captures Lars and drags him through a mystical portal – leaving Tove with only one option – jump into that portal and rescue Lars. This is where your magical journey truly begins.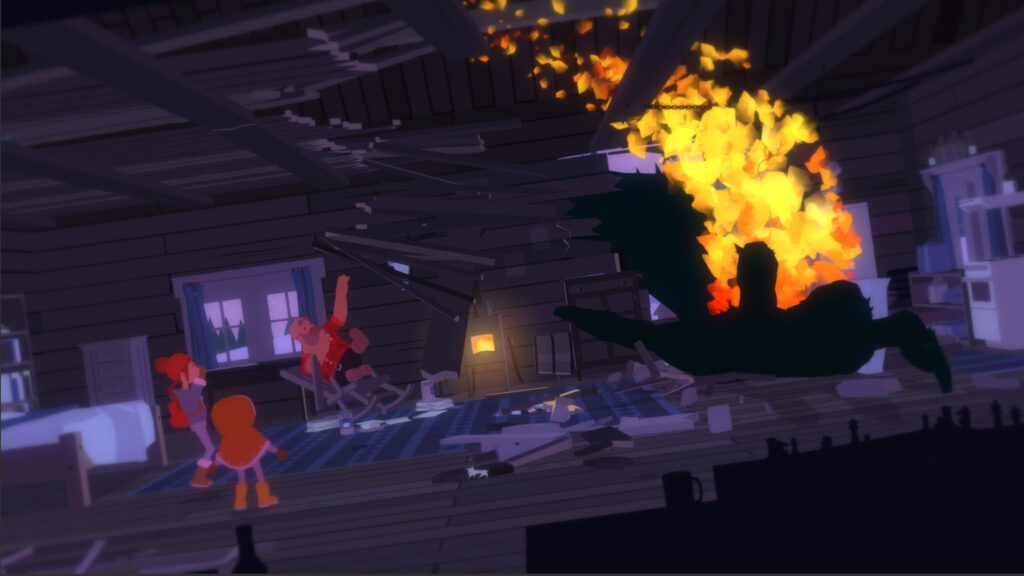 Hi Ho, Hi Ho, it's Off to Work We Go…
Rescuing Lars is no simple task in Röki; players must solve puzzles, befriend 'creepy-but-cute' monsters and search the Ancient Wilderness for any signs of your mischievous brother.
The puzzles Röki offers aren't mind-bending, the majority of them will be pretty straight forward. A good portion of things you can interact with during your journey will be of use in some shape or form. You will, however, come across the odd puzzle that will leave you stumped. I encountered a few that I only got by combining random items in my inventory, that I would never have thought to do otherwise. Hints are easily available too. Hardcore point & click fans will be in their element.
You are pretty much free to explore the world how you see fit, having to solve puzzles in order to unlock access to a different place or building – it is quite a big world to explore too, which was a pleasant surprise.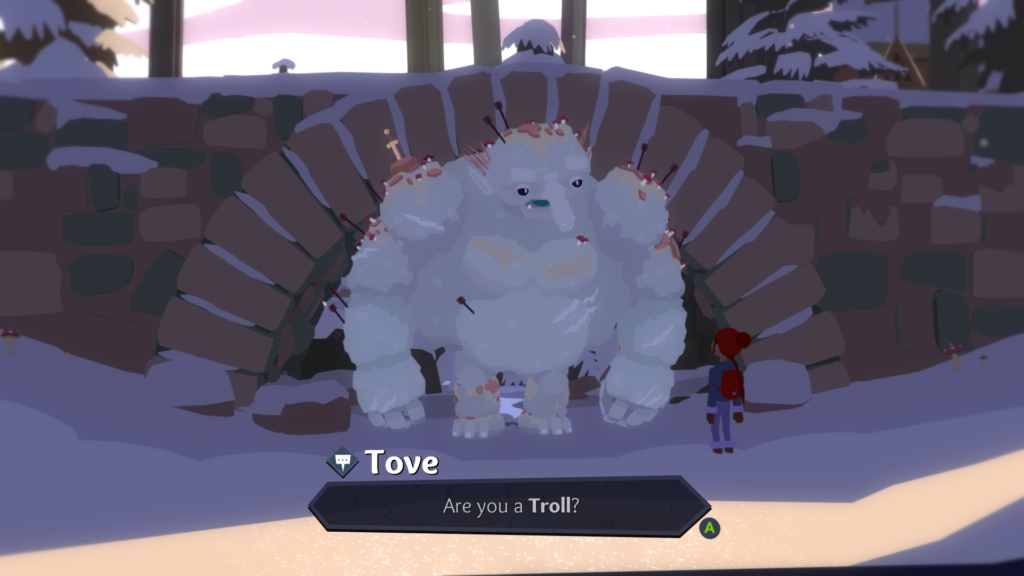 Shine Bright, Like a Diamond.
Röki shines bright in many areas, but I think my favourite is the characters and how they present themselves. I found myself becoming so empathetic towards the majority of characters I was introduced to. Tove and Lars almost became my younger siblings, and I wanted to make sure they were safe. I felt every emotion as they did and that just shows how great the story-telling is. Each creature and character you come across is so well presented and you will easily feel a part of this magical adventure.
There is no voice acting in Röki and so it relies on the characters sound effects to create an atmosphere, which it does. The sighs, the groans and the giggles all add to the narrative, just as anticipated.
Journaling is the Way to Go.
I love any game that allows the player to read into more of the narrative and lore if they so choose, and I was so excited to see that Tove keeps a journal throughout your journey. As she is exploring this vast land, she will document various feelings or happenings down for the player to read, adding a little more back story into each detail that happens. There are also various collectable items to find and these are displayed nicely in the journal too. You are able to flick through the journal at any point and again, it's such a joy to look through.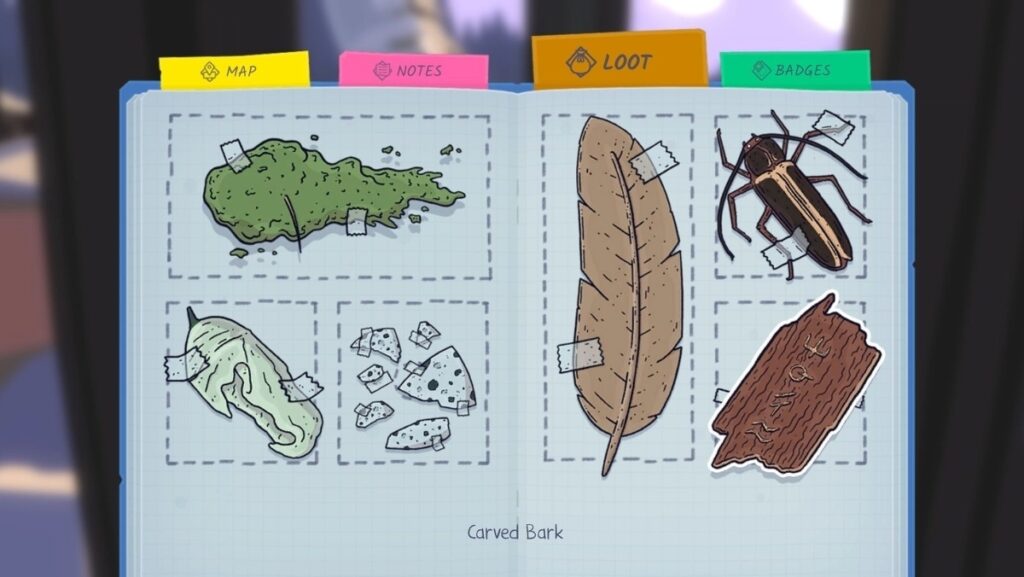 I Think I'm in Love.
The first thing you will notice about Röki is just how jaw-droppingly stunning it looks. It's beautiful – and I found myself taking more screenshots than I care to admit.
I will admit, snow is my weakness in any game. I love it. Röki is filled with snow – and it's stunning. It glistens, it makes all the right sounds as you walk through it and it even leaves a nice imprint where your character has walked through, which is incredibly satisfying.
Each area is full of colour and is packed full of detail carrying far into the background. Each creature you come across has its unique look and it just goes to show how much time and effort has gone into this gorgeous game. This beautiful cel-shaded world oozes charm and it deserves to be seen.
Conclusion
Overall, Röki has easily become one of my favourite games of the year so far. With an engaging story, lovable characters, beautiful art and adorable creatures, this adventure game ticks all the boxes. It's so refreshing to play a game with no violence in it, whatsoever. I don't have a bad word to say about it. Believe me when I say this magical world really is magical.
Rapid Reviews Rating