Gamer Advantage Blue Light Glasses Review
Reading Time:
5
minutes
Fast Facts
Gamer Advantage Blue Light Glasses

Blocks sleep disrupting blue light
Near-clear lens
Improves melatonin production by 96%
Increases focus and alertness by 47%
Headset compatible
Double sided glare-reduction
Repels water and fingerprints
Available in prescription

Gamer Advantage kindly provided us with a package of their products for this review
With blue light glasses becoming increasingly popular within the gaming community and a whole range of them to choose from, just which is the best to go with? And are they even worth the cost? Gamer Advantage claims to be one of the best out there; let's find out in this Rapid Review.
Wonderful Packaging
Gamer Advantage was kind enough to send us over a wonderful little care package for us to review, and boy, were we surprised when we opened that parcel! Let me start by saying that the package was wrapped beautifully in a neat little box that displayed everything inside and kept them safe during transit.
So, what did we receive in this package? Let's go through it. First off, there was a nice little stand to showcase the glasses on, with Gamer Advantage written along the bottom, a lens and screen cleaner spray bottle that can be used across a variety of products, a bottle of Fog Away Spray, a soft microfibre pouch to keep your glasses free from scratches, a folding case that can fold completely flat when unused, a large microfibre cleaning cloth, a sunclip for the glasses (more on these later), and finally, the glasses themselves – a pair of Storm glasses in the bonfire colour scheme.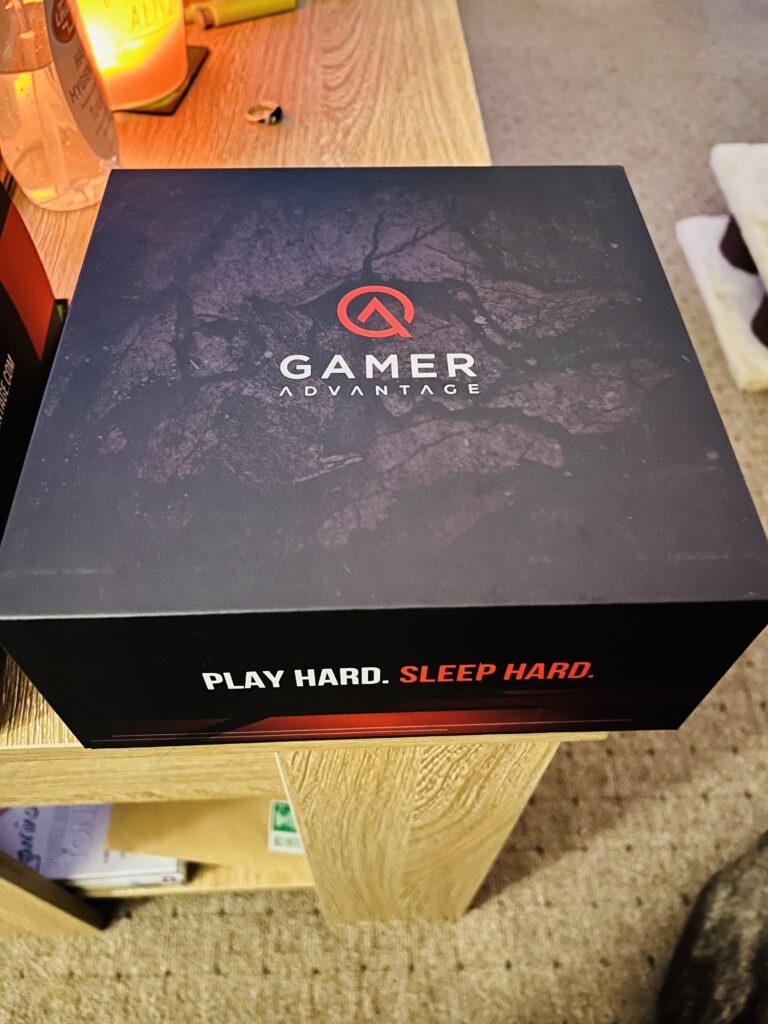 How Do They Look and Feel?
Gamer Advantage offers a wide range of shapes and sizes of glasses for all face shapes. We were supplied with the 'Storm', which is more of a rounded shape, and they do look great, albeit a little simple in their design. This particular style comes in four different colours; Ash, Bubblegum, Grape, and Bonfire. We were sent the latter, and although it wouldn't be my first choice of colour, they do look pleasant – and even quite smart.
In terms of the quality, Gamer Advantage glasses do feel a little flimsy purely because of how thin the frames are due to their compatibility with headsets and not providing any discomfort whilst wearing them. It's worth noting that their newly released 'Horizon' frames are highly durable and flexible and claim to be pretty much unbreakable, at a greater cost – so there are plenty of options depending on what you prefer.
Gamer Advantage's 'Storm' glasses feel great on the face, and if they could be measured to size, they would be near perfect. The only issue here is that they seem to be a 'one size fits all', and naturally, they will fit other people's faces better than others. For me, they were a little big, which caused me to have to push the glasses up relatively high to prevent them from sliding down my nose, which was a little annoying.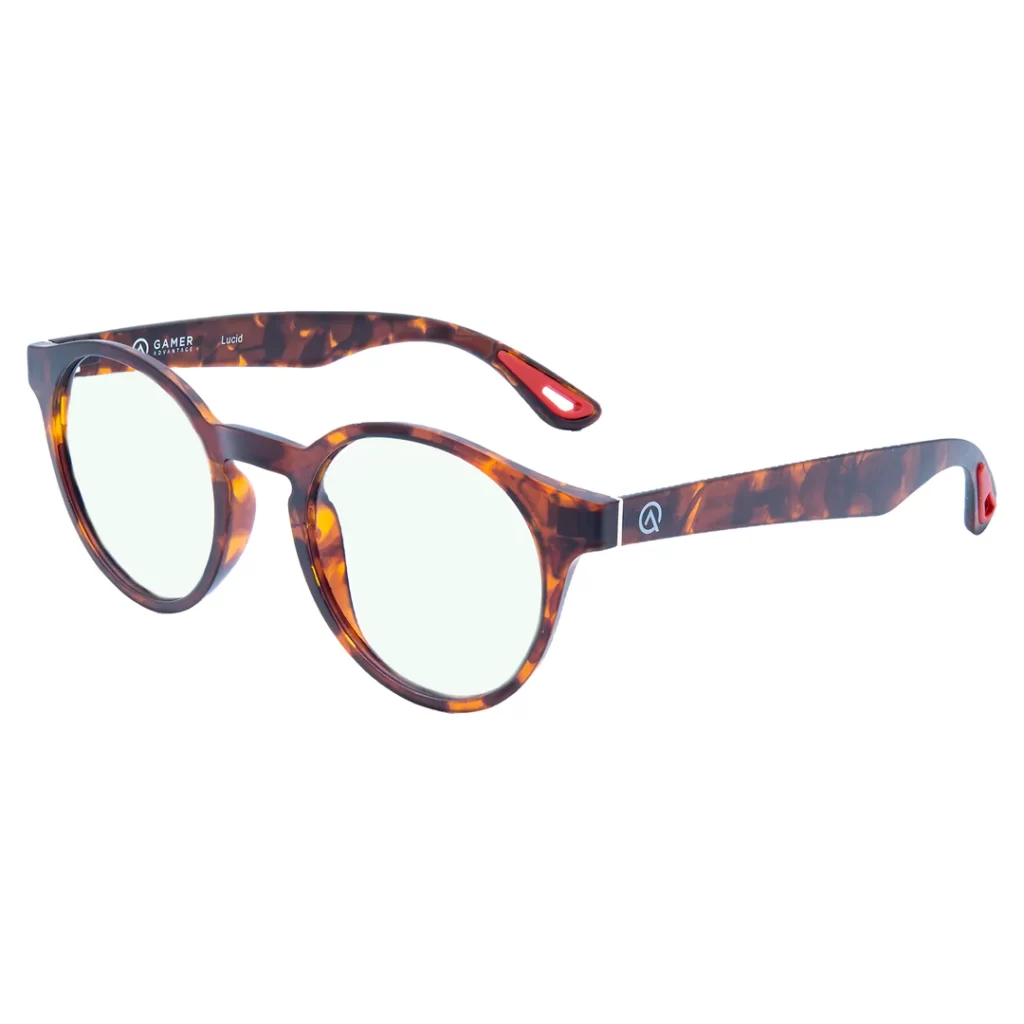 Lens Quality
The lenses in the Gamer Advantage Blue Light glasses are the best I've seen yet, featuring almost clear lenses making them perfect for all-day use. With other makes of blue light glasses I have used previously, there is a film over the lenses themselves, giving everything you're looking at a blue tint (hence the name), but this isn't the case here. It pretty much felt like I was wearing regular, everyday glasses.
Gamer Advantage offers two different lenses of choice with all their glasses; REZME Focus lenses and REZME Sleep lenses – both offering different things. The REZME Focus lenses state that they are suitable for 4+ hours of screen time, provide moderate blue light protection, and help relax your eyes and provide comfortable vision. The REZME Sleep lenses offer 8+ hours of screen time, offer maximum blue light protection, and help increase melatonin levels for better sleep.
I must say, they did seem to help tremendously whilst I was playing a game or working on my computer. I usually suffer with eye strain after a short while of looking at any screen, leading to a headache shortly after. But, I didn't seem to get any form of eye strain whilst using these glasses, and in return, no headaches, which was great. I often sleep well anyway, so I can't really comment about that.
One of my favourite things about these glasses is that they can offer prescription lenses, making them incredibly accessible. You can literally get yourself a pair of glasses that does everything, and you wouldn't have to sacrifice anything to get that.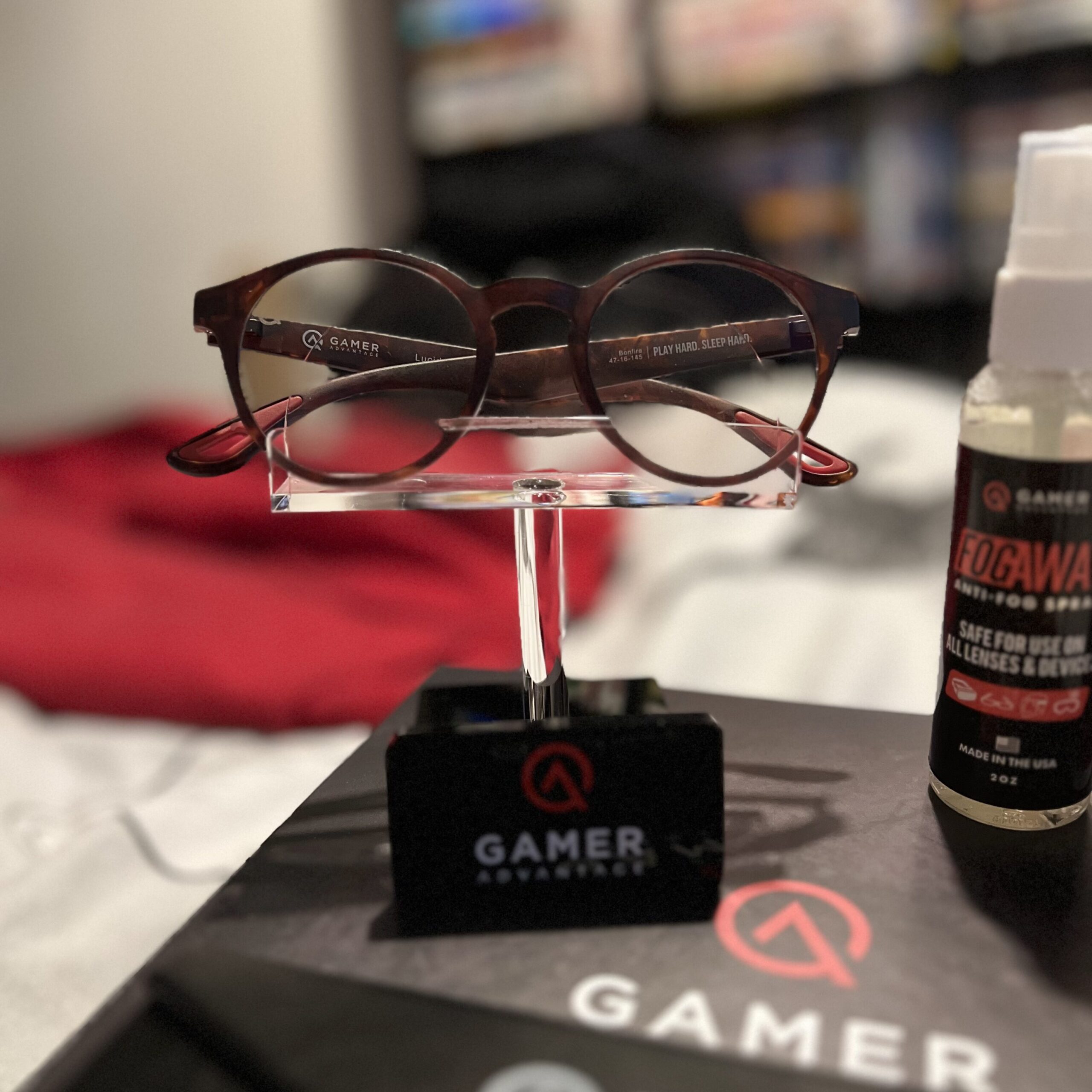 What about Sunglasses?
All of Gamer Advantage's glasses come with a sunclip, which essentially allows you to turn them into sunglasses at any point – and it's super simple. The sunclips simply clip onto the front of the lenses via magnets, meaning there's no messing about, and you don't even have to switch your glasses in the sunshine.
These sunclips match your glasses shape and colour perfectly, so you wouldn't even be able to tell that they are even clipped on!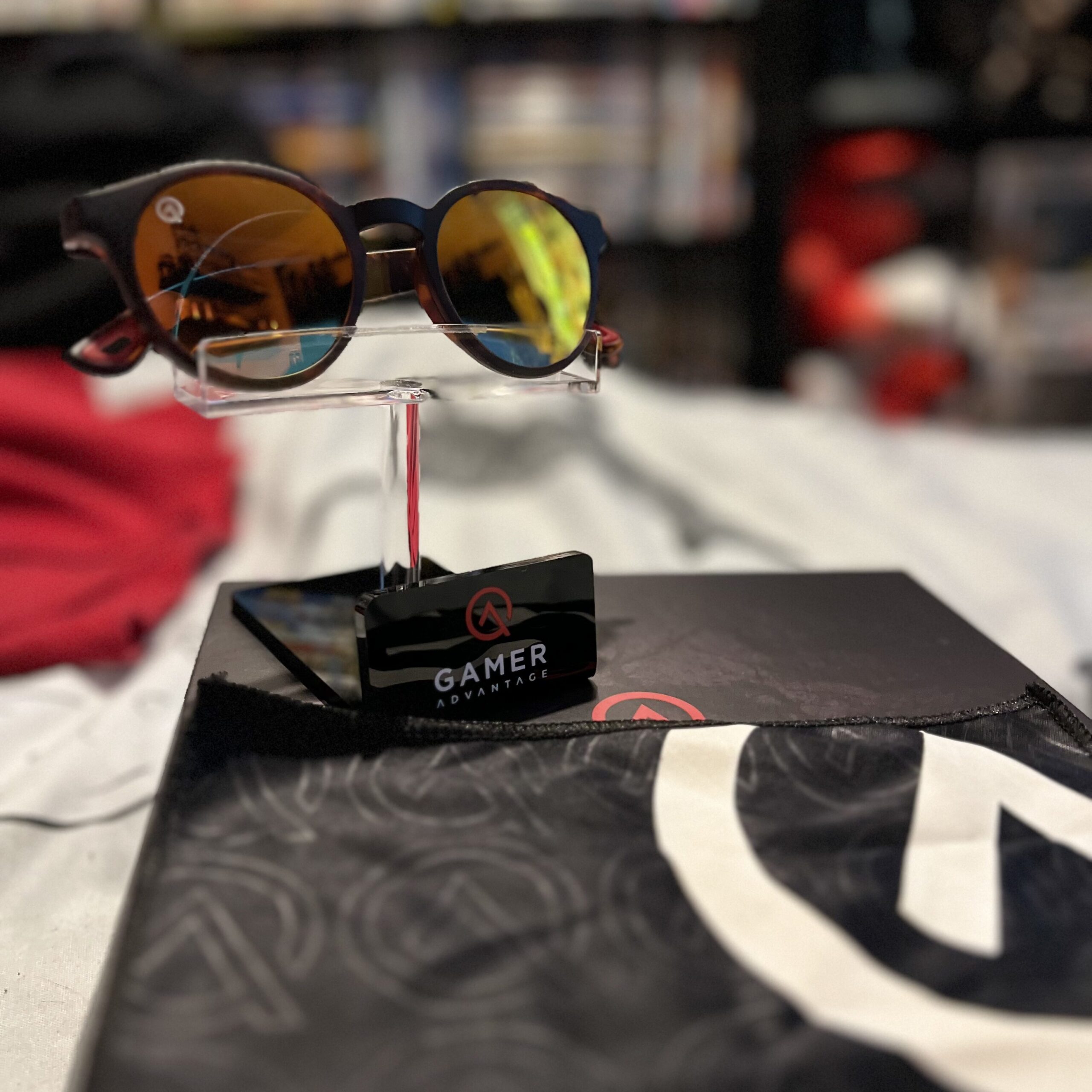 Summary
Overall, Gamer Advantage seems to make some of the best Blue Light Lenses you can get your hands on right now. With a starting price of £73.50 (depending on the shape you go for), it would be easy for people to say that they are too expensive, and I totally get that. But, when you factor in everything they do, can help with and actually come with, you will quickly realise the cost is worth it.
Rapid Reviews Rating
4 out of 5
4
If you enjoyed this review, why not check out more of our tech reviews here?