Casual
,
Game
,
Hack and Slash
,
Hardcore
,
New Release
,
Nintendo
,
Nintendo Switch
,
Other
,
Rapid Reviews
,
Retro
,
Reviews
Devil May Cry Review
Reading Time:
4
minutes
Game Details
Title: Devil May Cry
Developer: Capcom
Publisher: Capcom
Website: https://www.nintendo.co.uk/Games/Nintendo-Switch-download-software/Devil-May-Cry-1584058.html#gameDetails
Genre: Hack and Slash, Action-Adventure
Platform: Nintendo Switch
Audience: PEGI 16
Release Date: 25/06/2019
Price: £15.99 – Rapid Reviews UK were very kindly provided with a review code for this title.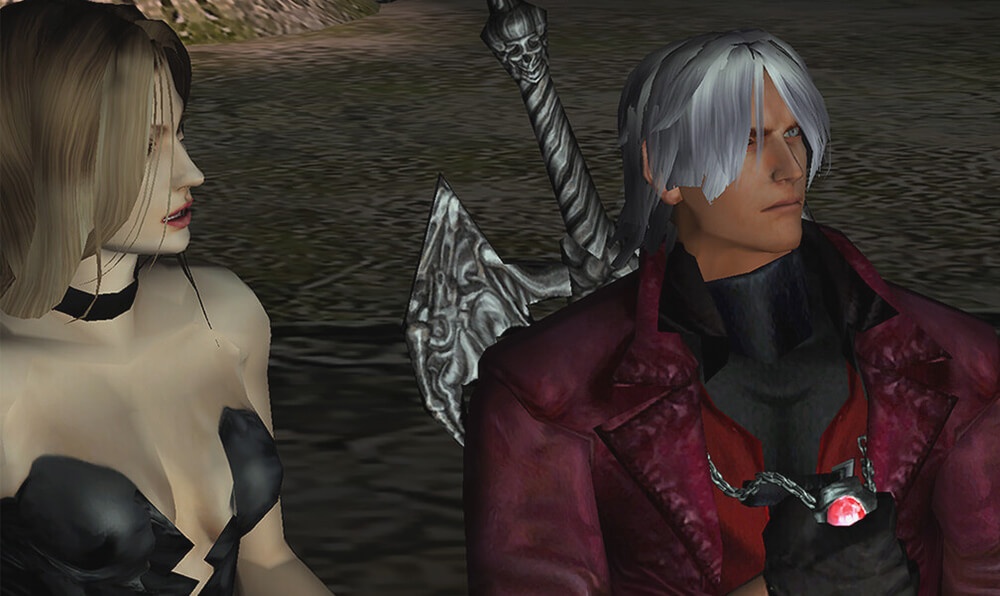 Devil May Cry is a Gothic style, Hack and Slash, Action-Adventure game initially released in 2001 and developed by Capcom for the PlayStation 2. Initially intended to be an entry in the Resident Evil franchise in the late '90s, the development team deemed it too much of a diversion away from the horror franchise: and therefore let it live as its own entity. Since then, Devil May Cry as a series has had a lasting impact on the games industry for the last 18 years and has revived a subgenre of hack and slash into something exciting and invigorating.
First off, let me start this review by saying that I do consider myself pretty well educated on this game as a whole. Honestly, I can say I have lost count of the times I have completed this game over the last 18 years. I will admit to buying every single port available for this game and others in the series as it is a series I hold dear to me.
However, as much love as I have for Dante and his story, there are a lot of visual issues that I noticed when playing: the main thing being the lack of motion blur, anti-aliasing and depth of field. Back on the original PS2 release, motion blur could be seen as a technique used to hide certain animation flaws in combat, which in my opinion worked well. Removing that in this port feels like something is missing, and loses the sense of heavy immersive combat sequences.
Another issue I had was with certain textures used for particular characters and environmental pieces. A great example of this can be seen on the first boss Phantom. He is mainly made of rock and lava, but there is no depth or detail within the flow of the lava or the texture of the rock. This does show the age of the game; it isn't a massive deal to me, but it is noticeable. There are issues with the sky effects too: it seems as though one large JPEG of a sky has been used in place which stays stagnant, only moving when Dante is being moved. Because of this, it can be a little disorientating and distracting at some points negatively.
My next point, the audio. One thing I cannot fault this game on is its soundtrack. The ambience of a gothic choir combined with transitions to metal combat themes is so smooth. Each track sets the scenes perfectly, and there are plenty of memorable songs you will love to listen to over and over again. (Nelo Angelo's battle theme is a personal favourite.)
The gameplay in this is one of its strong points: its what introduced me to the subgenre of hack and slash that I enjoy now. Contrasting to the style heavy combat of the series' later entries, this focuses more on timing and brute force. There isn't as much variety in your move set. However, I believe this represents the start of stylish combos and moves within game development for years to come. The boss fights are a lot more unforgiving, and offer a unique challenge with each new encounter: none are similar.
I wish the weapons could be swapped out a little easier, rather than having to go to the menu and equipping the one you want to use at any given point; For me, this slows down the pace if I am in combat. There are a decent variety of weapons too, from stronger swords to MMA style fire boots and gloves.
In terms of replayability, I feel you could get a couple of runs through with each difficulty being unlocked through completion. This will allow you to improve your playstyle while challenging you to the highest level, gradually increasing the health of enemies and bosses.
Overall, this port is fine. Is it the best port of the game ever released? Well, no. But I wouldn't describe it as broken or unplayable. If you can get past the dated look of the game and a little roughness regarding the anti-aliasing, you'll enjoy this experience for sure. Whether you are a first timer with the series or a massive follower, I'm sure you will all appreciate the ease and convenience of having a portable version of a classic. I am glad to have this on my Switch, and I hope it does well: I would love to see the other entries be added to the eShop, especially DMC3, that would be pretty awesome.
Rapid Reviews UK Rating
Devil May Cry for Nintendo Switch is available to purchase here: https://www.nintendo.com/games/detail/devil-may-cry-switch/