Bigscreen Beta (Quest) Review
Reading Time:
3
minutes
With most movie theatres around the world currently closed, it's unsurprising that VR is the next best way to watch movies. Bigscreen VR is a free application on the Oculus Store that allows you and your friends to get together and relax. Watch movies, television, anime and other people's desktop streams in an environment akin to a cinema theatre.
It's currently in beta but is being updated frequently with new shows and content. Not only are there free shows, but also items to rent and watch just like buying a cinema ticket.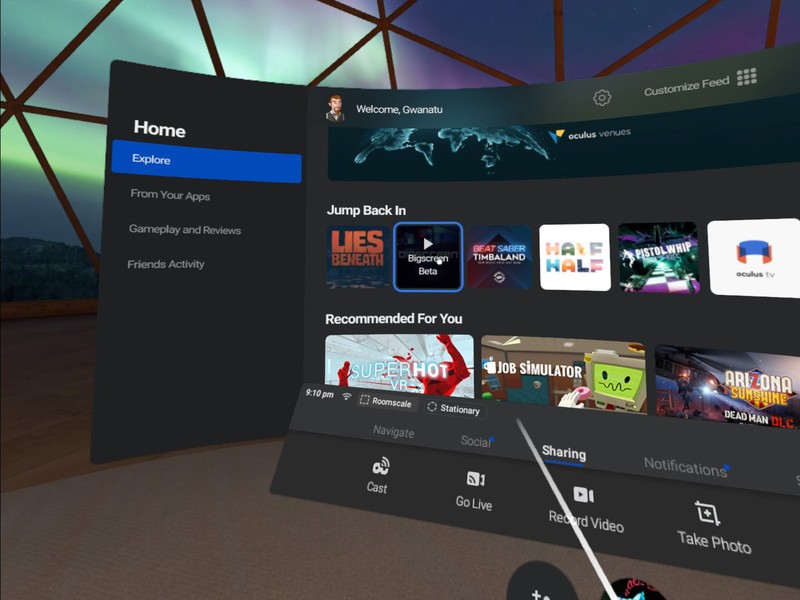 Making TV Time Sociable
What is most evident about Bigscreen is its emphasis on social interaction. While you watch your favourite television shows or movies you will be put into rooms with strangers and you are able to invite friends. This allows some really fun social interactions to occur.
I've met many really friendly people and am now only a conversation away from finding new friends. We've even gone so far as to schedule future screenings with one another. It's a breath of fresh air, especially in the current social and political climate, that you are able to meet and interact with people in such a manner. There was something refreshing about being able to sit down and watch a movie or show with a friend.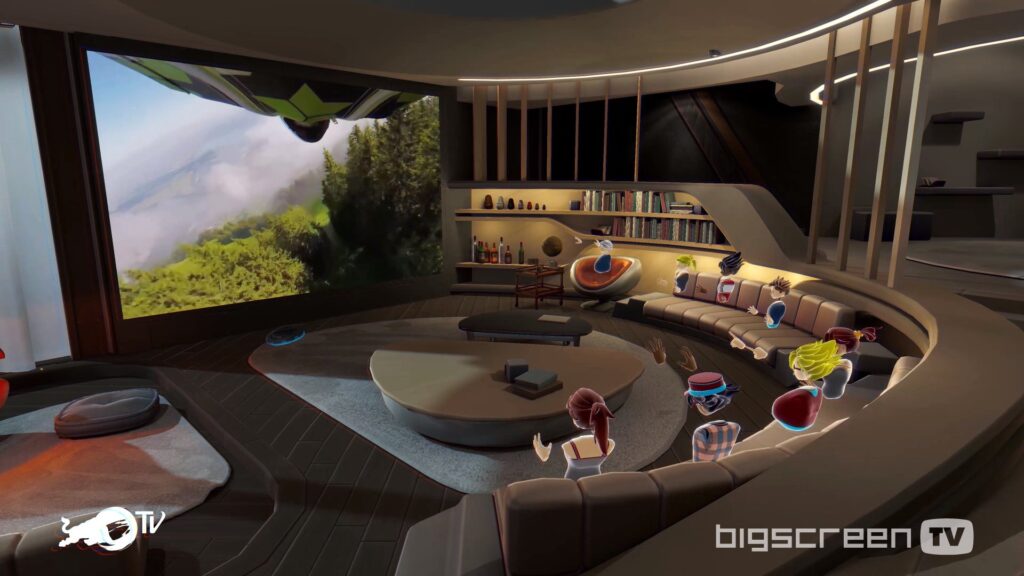 Something For Everybody with Free and Paid Content
Bigscreen has a plethora of content, with new content being added extremely frequently. For the free content available in Bigscreen, you have a variety of television shows – Bob Ross, Doctor Who Classic, NASA, News and 3D Movie trailers. All are free and offer hours of content and social fun.
On the paid side you have a plethora of movies, old and new, eastern and western to rent or buy. Most of these movies are in stunning 3D, which makes the VR aspect of Bigscreen show its true colours with gorgeous pop-out visuals. You would be forgiven for thinking the resolution of the Quest's displays would lower quality. When in fact, you are sitting in a virtual theatre quite a distance away from the screen allows the quality to stay intact. Doing so without sacrificing the immersion you'd want from virtual reality.
Outside of the preset licensed movies/television, there is a plethora of user-streamed content. This can range from people watching youtube videos together to streaming music creation. I had a blast in this area of Bigscreen, finding many friendly people streaming content that brought raised interesting topics that left me wanting to learn more.
Another feature Bigscreen offers is avatar creation, and a pen tool to communicate or draw along with other players. This is a fun distraction from the main content. The avatar creation allows you to personalise your appearance with a variety of fun outfits and accessories.
Final Thoughts
All in all, Bigscreen VR provides a virtual reality experience like no other. A media player and a social media styled app in one. Bigscreen hints at the next forward leap for cooperative media sharing. Bigscreen provides a large amount of content in an immersive environment. Yet it is the emphasis on social interaction that will keep bringing people back. If this sounds like something you'd enjoy yourself, there's no harm in giving it a quick download!
Rapid Reviews Rating
Download your copy of Bigscreen (Beta) for free from the Oculus Quest store today.