4K
,
4K HDR
,
All-Digital
,
Amazon
,
Dolby Atmos
,
Dolby Vision
,
Family
,
Hardware Reviews
,
HDR
,
movie
,
New
,
New Release
,
Rapid Reviews
,
Reviews
,
Streaming
,
Streaming Stick 4K
,
Tech
,
Tech Review
Virgin Media Stream
Reading Time:
5
minutes
What Is Stream?
Stream is the latest in streaming hardware that gives you access to multitudes of content in a small package. You'll forgive me for not calling it a streaming stick because it isn't! It's more a box the size of two tea coasters stacked high. This thing is tiny!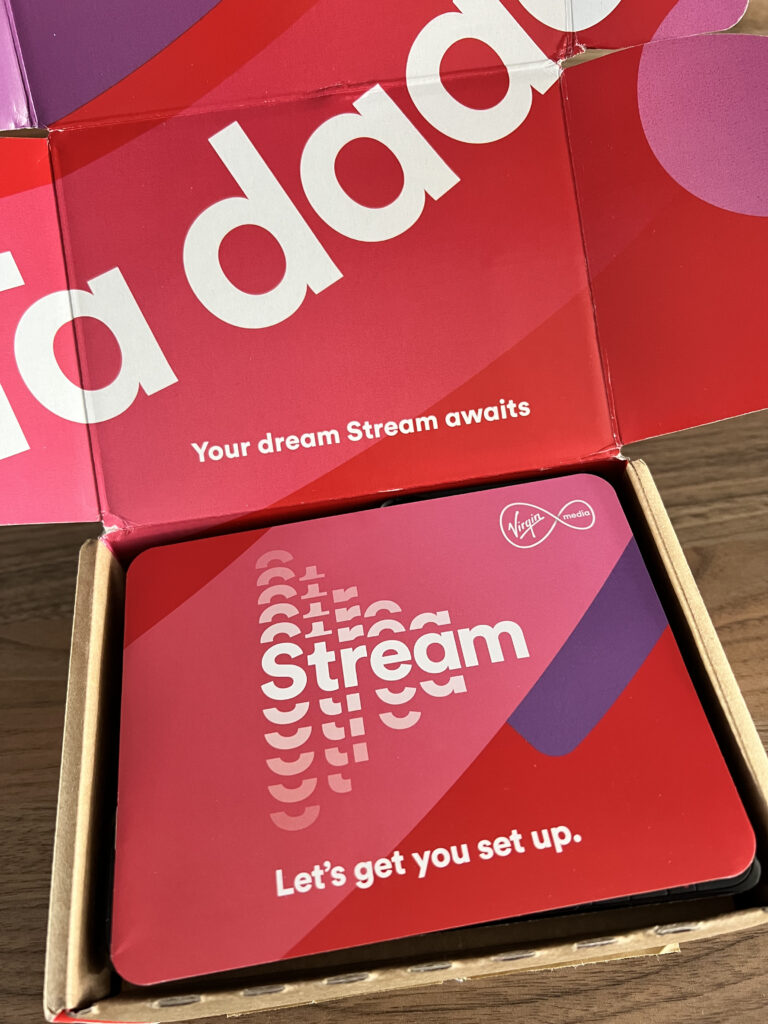 Stream is only available to Virgin Broadband customers and isn't currently a replacement for your Virgin TV Box. It's more of an add-on to make most televisions in the last seven years, a smart TV. Think of it as putting Virgin in your bedroom without needing any holes drilled in walls and extra cables run from outside. You could also compare it loosely to a Roku or Fire Stick.
You're immediately thinking, "My TV is already smart." And you're probably correct.
Like my LG, I have access to Amazon Prime, Apple TV+, Now TV, Netflix, Disney and more through the LG App Store. Most smart TVs now even come with dedicated buttons for some of those streaming services. So, where does this Stream box fit in?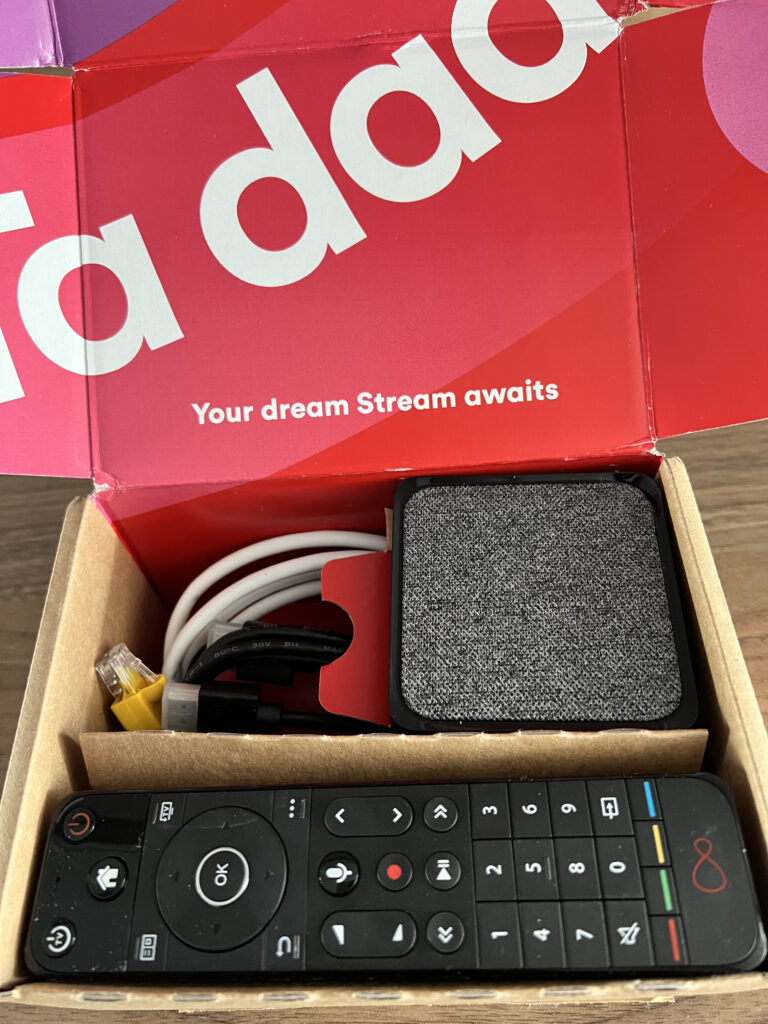 My Top Three
Firstly, I don't have a Virgin TV 360 box; I got rid of mine two years ago when I realised I was watching more streaming services than live television, and I never watched 90% of the content I recorded. I also don't have an aerial outside my house connected to my TV. I only have active subscriptions to multiple streaming services, so I don't have terrestrial/free view channels. I haven't watched live BBC, ITV, Channel 4 or 5 for a long time – much to the annoyance of my wife when Bake Off is on, and we're behind watching it onDemand.
This little box changes that; it gives me basic HD Freeview channels without needing an aerial or satellite dish and runs via Wi-Fi. However, you have to be a Virgin Broadband customer, so consider it a benefit of being with Virgin Media. (But if you leave Virgin, you also lose the box.)
Secondly, this box doesn't require a continuous contract (TV Licence aside), it's a relatively cheap £35 activation fee, and it's shipped via courier to be self-installed. All the instructions are in the box, and the initial loading process for connecting to Wi-Fi is simple. There is a note about some difficulties if your router is in modem mode, but I didn't have any issues, and I'm using multiple eero's around my home. With 1xHDMI cable and 1xUSB power cable, you could probably connect it with your eyes closed.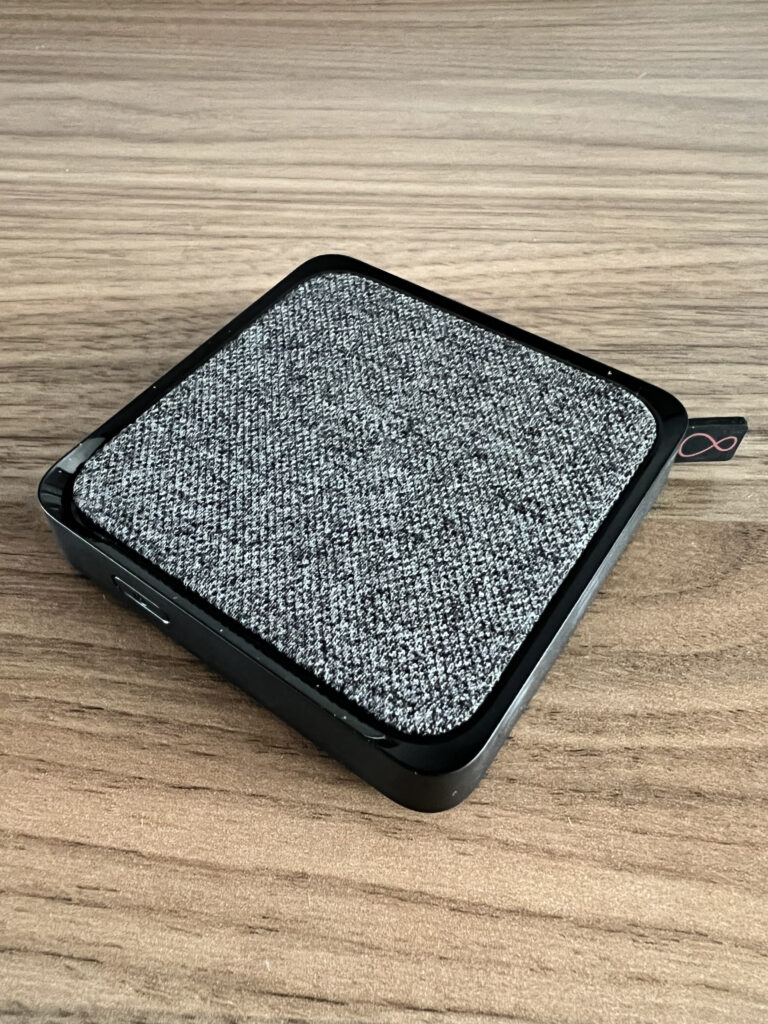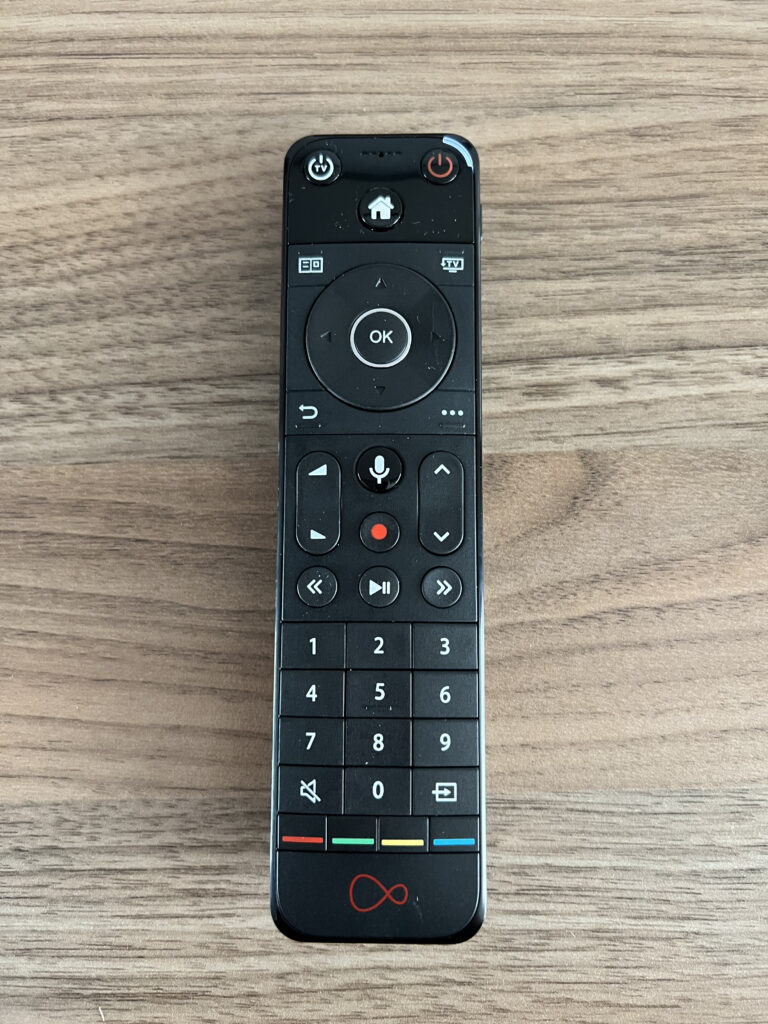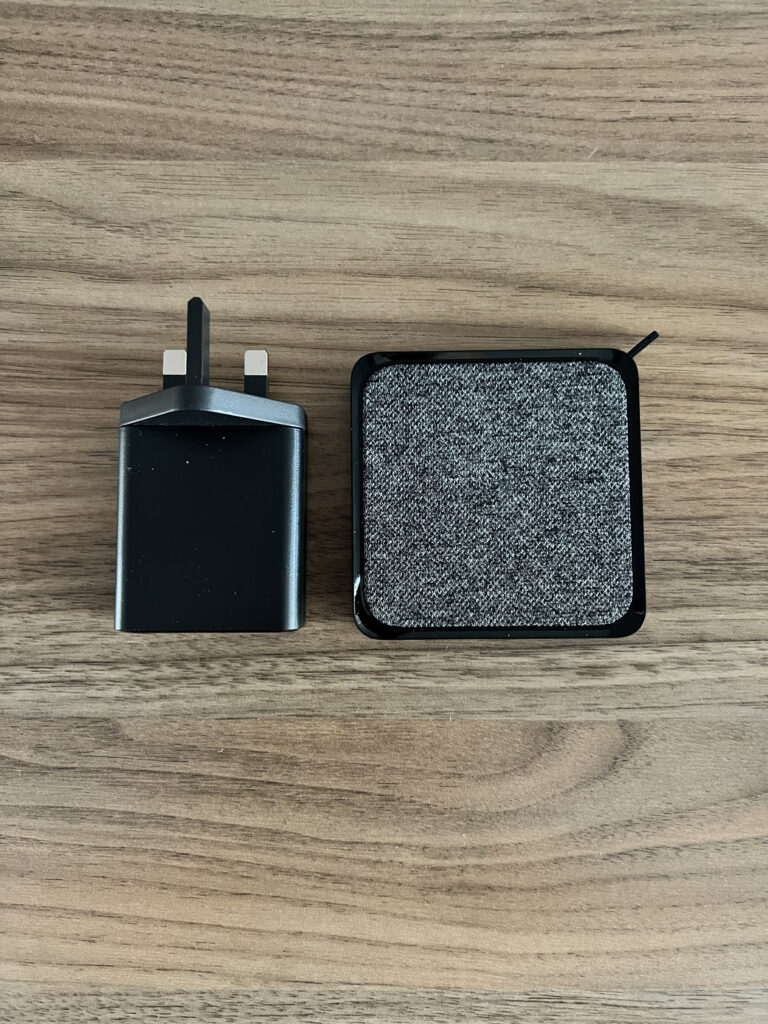 Lastly, Virgin Media offers you a 10% credit back each month on any subscription you pay via them through Stream. They offer credit on Netflix, Disney, Sky Sports, Starzplay, Essential Entertainment, Sky Cinema and BT Sport. These can add up, and if you're paying for them already, why not switch over and bill it through Virgin?
The only drawback here is that there's no step-by-step guide on switching your existing subscriptions to Virgin's services. All I get on my screen is whether I want to add it on a 30-Day rolling or not. A simplified switching service would be helpful.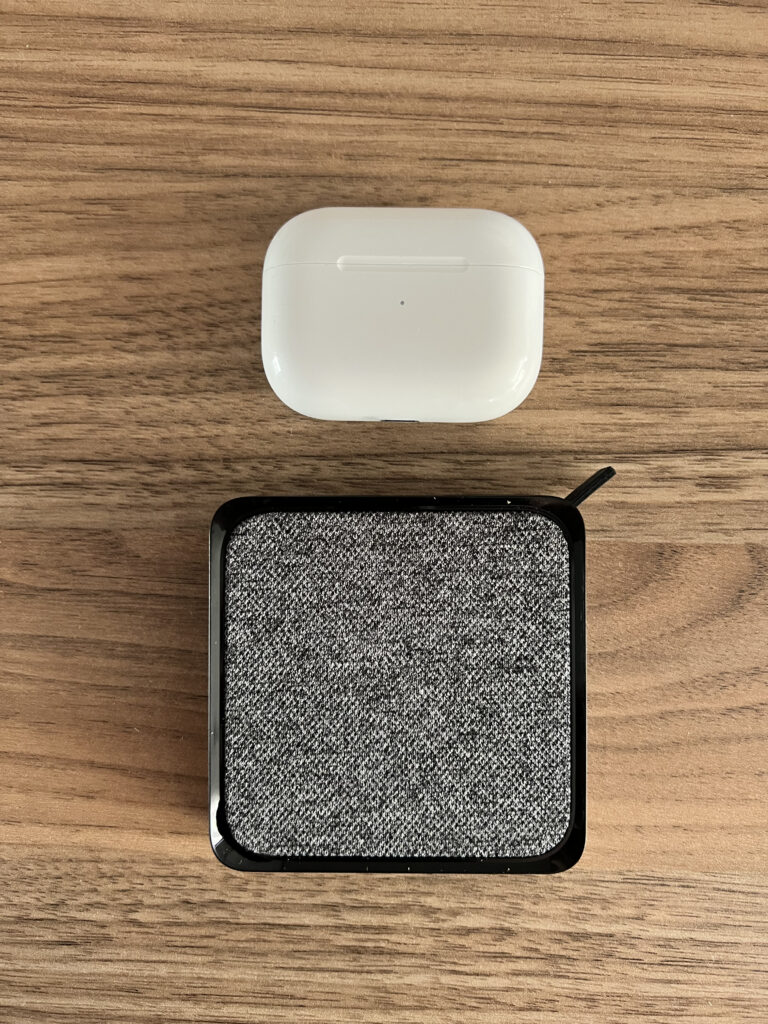 Design and Usability
The box is tiny. It's a small square plastic shell with a soft fabric top and four rubber feet so it won't mark your surfaces.
There is a slight delay when scrolling through menus and switching between channels, but barely different to what I recall of my TV box from many years ago, which was considerably larger. Considering this box is 80mm x 80mm x 16mm, outputs 4K/60fps with HDR10 and HLG with Dolby Digital audio output via HDMI and supports Dual-Band Wi-Fi 802.11ac, it's nothing but impressive.
It doesn't offer any onboard storage, much to my confusion of the record button on the TV remote! A hangover, I imagine, from using the same TV remotes as the set-top boxes. It does however, give you the great option of "watch live" or "from the beginning", incredibly handy if you've gotten home a little late but not before that particular show/film has ended.
It also has a microphone for voice recognition if you don't want to scroll through the menus laboriously. Skipping between BBC One and Netflix, for example, or even asking for a show like "The Big Bang Theory".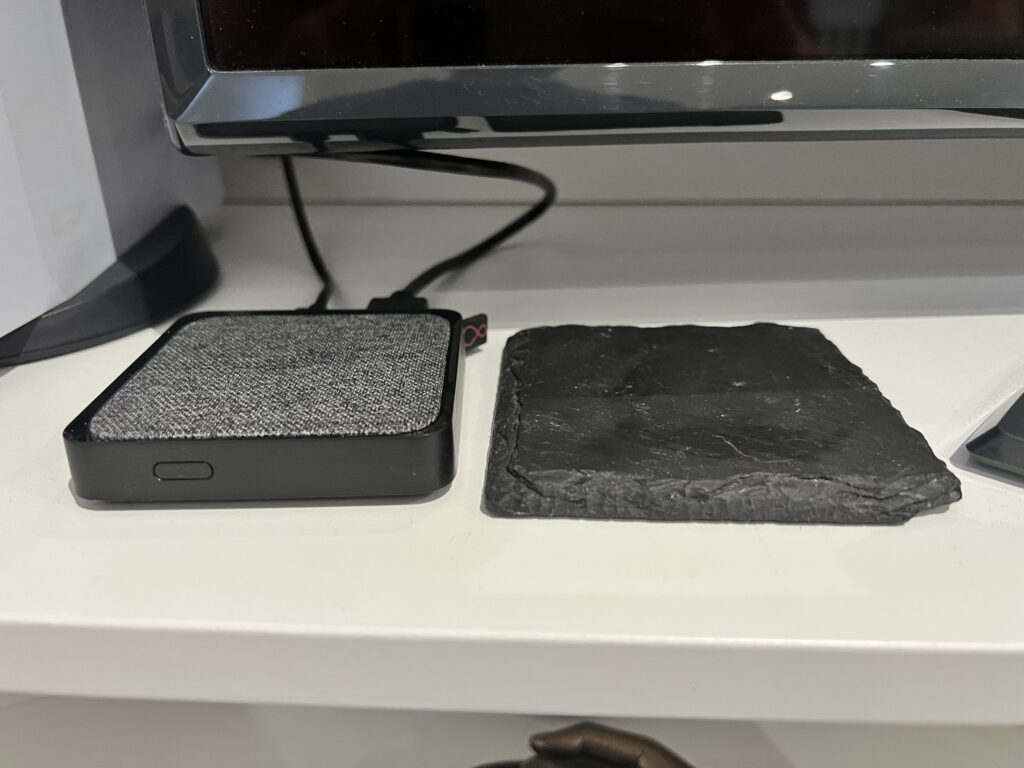 One feature that could be useful is the profiles option.
Profiles allow you to customise and curate the content you see via the streaming service based on machine learning and what you like and dislike, like how Netflix suggests content for you.
However, if the Stream box is in your living room, and you've got your kids jumping on the television, will they press the profile button to select their options? Probably not, but that's where the PIN protection for non-age-appropriate content is welcome. However, profiles are pretty much redundant if it's in a bedroom.
Profiles offer various support and restrictions, such as PIN for payments, lockable channels and apps, personalised Live TV options, and various accessibility options. You can also set a default profile to lock down the "shared" profile and have fewer restrictions for an adult family member.
There's also the option to use the Virgin Go app. This brings across profiles and allows you to connect five devices to watch on the go. Perfect for maybe the kid's tablet or your smart device when you're at work and want to watch something specific.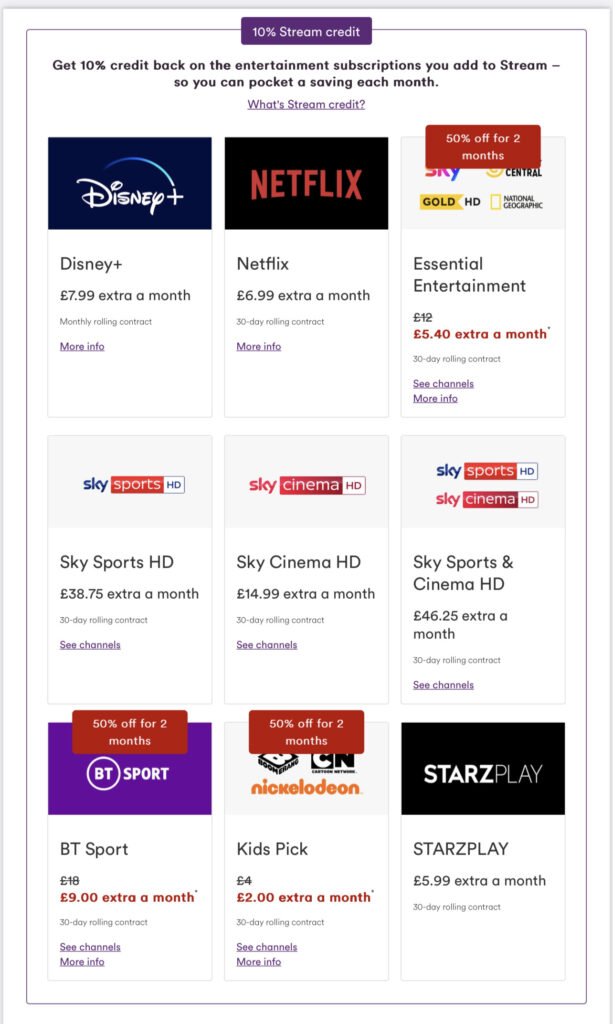 Bottom Line
Stream is a compact, non-intrusive box that gives me back access to Freeview channels, some of which I've missed and some I'll probably never watch. It also keeps my costs down by only paying for broadband. There's no subscription fee for the device itself, allowing me to claim back 10% in credit each month for my already paid subscriptions.
If, however you like to record your TV programs and binge after work, this isn't for you. With no record option and box sets & movies still behind paywalls, you'd be a tough sell to trade in your TV 360 for this. It's also only available to Virgin Broadband customers, so it's not a sole reason to move across providers if you've got a great deal.
Sold? Then check it out here at Virgin Media Stream
Rapid Reviews Rating
4 out of 5
4
If you've enjoyed this review, why not check out more of our tech reviews here?