Reading Time:
3
minutes
Fast Facts
Pupperazzi

Developer: Sundae Month
Publisher: Kitfox Games
Website: https://sundaemonth.com/pupperazzi
Genre(s):Adventure, Simulation
Platform: Nintendo Switch (also available on Steam, Xbox One and Xbox Series S/X)
Age Rating: PEGI 3
Release Date: 06/04/2023
Price: £17.99

A code was provided for review purposes
Developed by Sundae Month, this game is a must-play for all dog lovers and cosy gamers out there. The game is called Pupperazzi and is available on various gaming platforms, including PC, Nintendo Switch, Steam, and Xbox. The premise is really simple. You take photos of dogs. You're the Pupperazzi! Easy!
Simple but Cute
The first thing that caught my eye about Pupperazzi is its almost retro-style graphics. The game features vibrant, polygonal visuals that take me back to my old PSone days. Despite a lack of detail or visual fidelity, the game manages to look great with some nice colour work and lighting. This paired with a healthy dose of detail and character in every pooch, helps elevate its look.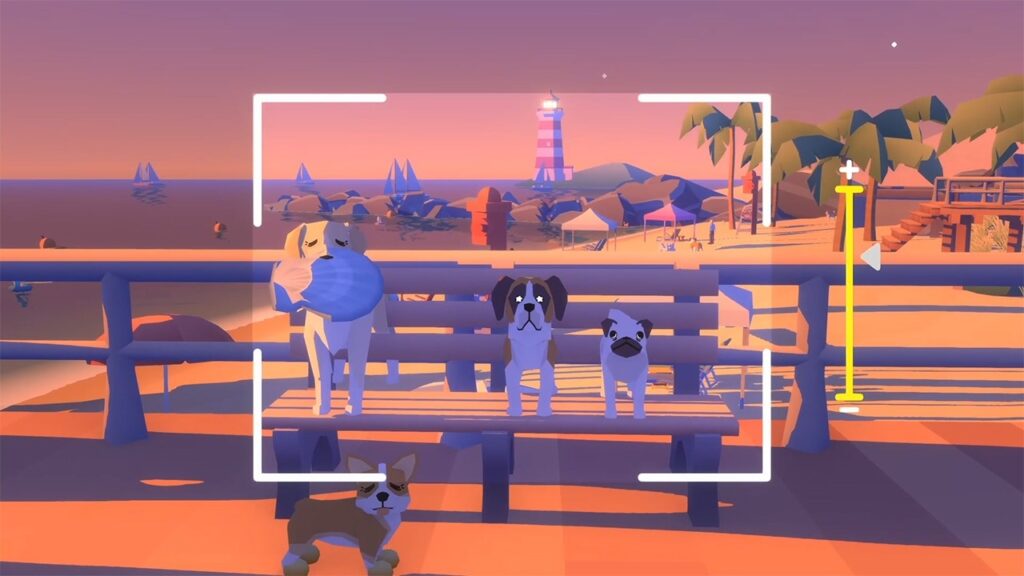 Just Point and Click
The gameplay in Pupparazzi is simple yet addictive. You play as a freelance dog photographer who has to take pictures of various dogs around a variety of areas. Your goal is to capture the best possible photos of each dog, and you are given a rating based on the quality of your photos using the in-game social media network dogNET. The better the photo, the better response you get on dogNET. Simple.
LoFi Beats to Chill and Snap Shots to
Another standout feature of Pupparazzi is the game's soundtrack. The music perfectly complements the retro visuals and adds to the overall nostalgic feel of the game. It's not quite an 8-bit throwback, but something about how quirky and simplistic the soundtrack gets takes me back to the good old days. It's a great soundtrack to listen to while you're out and about taking photos of dogs and completing challenges. Any fans of the Animal Crossing series will know what I mean when is say there are some major K.K. Slider vibes here, and I'm down with it.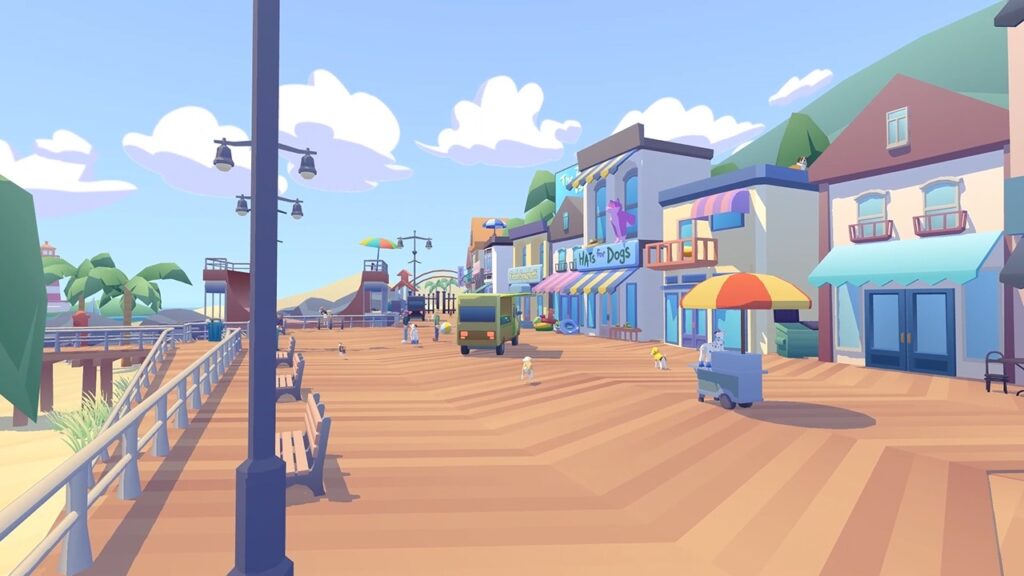 Just Stay Still and Look at the Camera!
One of the challenges of Pupperazzi is learning how to get the perfect shot of each dog. You have to pay attention to each dog's behaviour and movements to capture the best possible photo. Sometimes it takes a few tries to get the perfect shot, but I often found myself getting irritated with some of the weird inconsistencies in the pooch AI. Trying to execute an obvious task like throwing a bone and getting the dog to chase it threw some weird bits and pieces my way. This chipped away at my enjoyment in places, particularly when it feels like we've done this before. There were a few little moments where it felt like the game just wasn't letting me execute certain challenges because of little bugs or issues, but these were few and far between.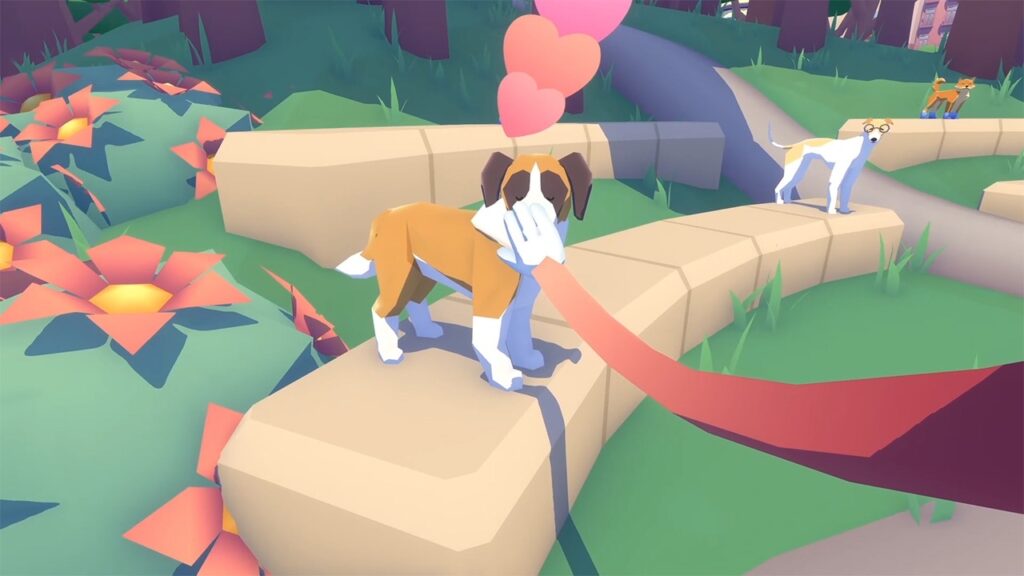 Developing a Conclusion
Overall, I enjoyed and recommend Pupparazzi to anyone who likes the idea of taking pictures of dogs. It really is that simple. The game makes it very clear from its name, how it looks, how it sounds and, how it plays, what it's about. You're here to take pictures of dogs and relax. The game's charming graphics, fun gameplay, and variety of dogs to photograph make it a joy to play. Don't think too hard. Just relax and hang out with some weird dogs and take some photos, man. 
Rapid Reviews Rating


3.5 out of 5
You can buy Puperazzi for the Nintendo Switch here