Accessories
,
Atmos
,
Bluetooth
,
Dolby
,
Dolby Atmos
,
Gaming Accessories
,
Gaming Headset
,
Headphones
,
Headsets
,
Logitech
,
Reviews
Logitech G435 LIGHTSPEED Wireless 7.1 Gaming Headset Review
Reading Time:
4
minutes
Choosing the perfect headset for you can be pretty challenging, can't it? There are hundreds of options out there from multiple brands, and it can be difficult to know whether you're paying for the name itself or the quality. Sometimes getting the more prominent names may not be the best option, and I fear that this may be the case with the Logitech G435 LIGHTSPEED Wireless 7.1 Gaming Headset for many. Let me explain why.
Comfort & Fit
The Logitech G435 headset does state that they are intended for younger players or players with small heads, and for myself, they were a perfect size. They didn't look too big for my head or feel loose. They comfortably sat on my head easily, but this won't be the case for all players. If you consider yourself pretty big-headed, these headphones will not be for you.
Now that that is out of the way, just how comfortable were they? Well, they are incredibly lightweight, weighing only 165 grams, making them feel almost weightless on my head. In my experience, a lot of headsets, after a while, will start to ache my head, neck and even ears with how much pressure they put on you. This wasn't the case with the Logitech G435, which was great.
As for the ear cups themselves, they feature a breathable, sound-isolating, memory foam fabric that not only will keep your ears cool during playtime but also helps to absorb sound waves to improve the sounds you hear. In my time using the headset, they were very comfortable.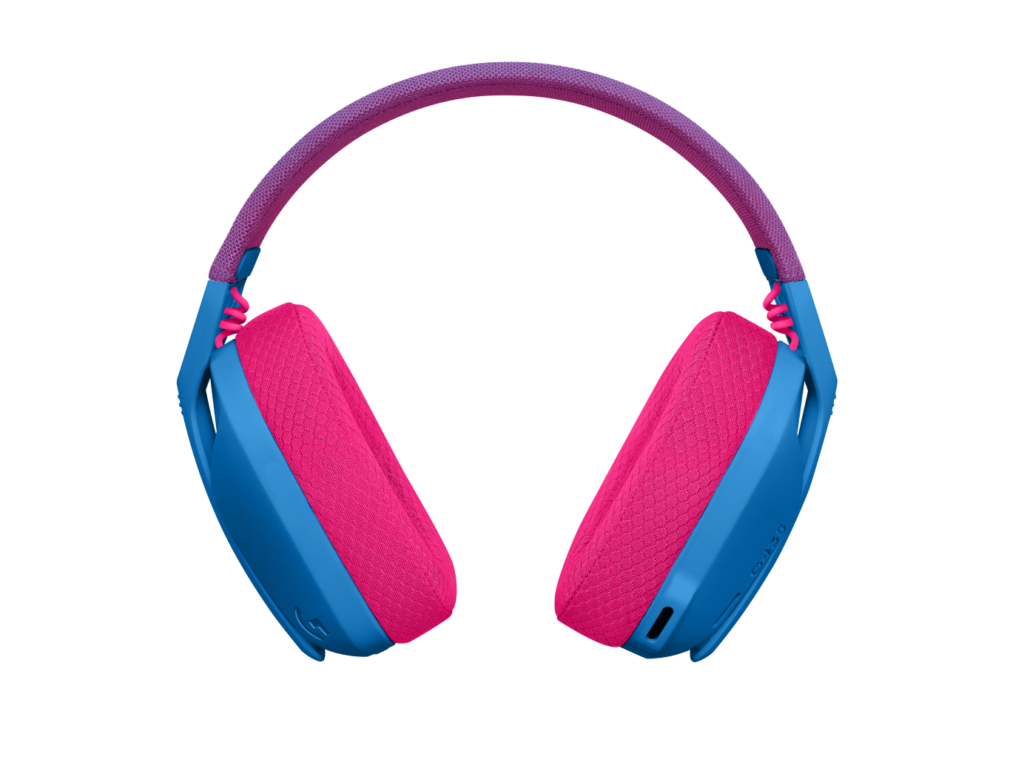 Sound Quality
The Logitech G435 features Dolby Atmos sound along with tempest 3D AudioTech and is Windows Sonic Spatial Sound compatible. All this sounds good on paper, but in practice, the sound quality is average at best. I found they worked best with indie-type games, where the sound wasn't required. When I used them whilst playing Apex Legends, for example, they sounded very bassy, and I couldn't hear any directional sound, meaning I couldn't hear where shots were coming from or even footsteps. This made me at a considerable disadvantage. 
The headset also features built-in dual beamforming mics, which helps to reduce background noise, and I must say that this worked wonderfully. My voice could be heard loud and clear throughout my time using the headset.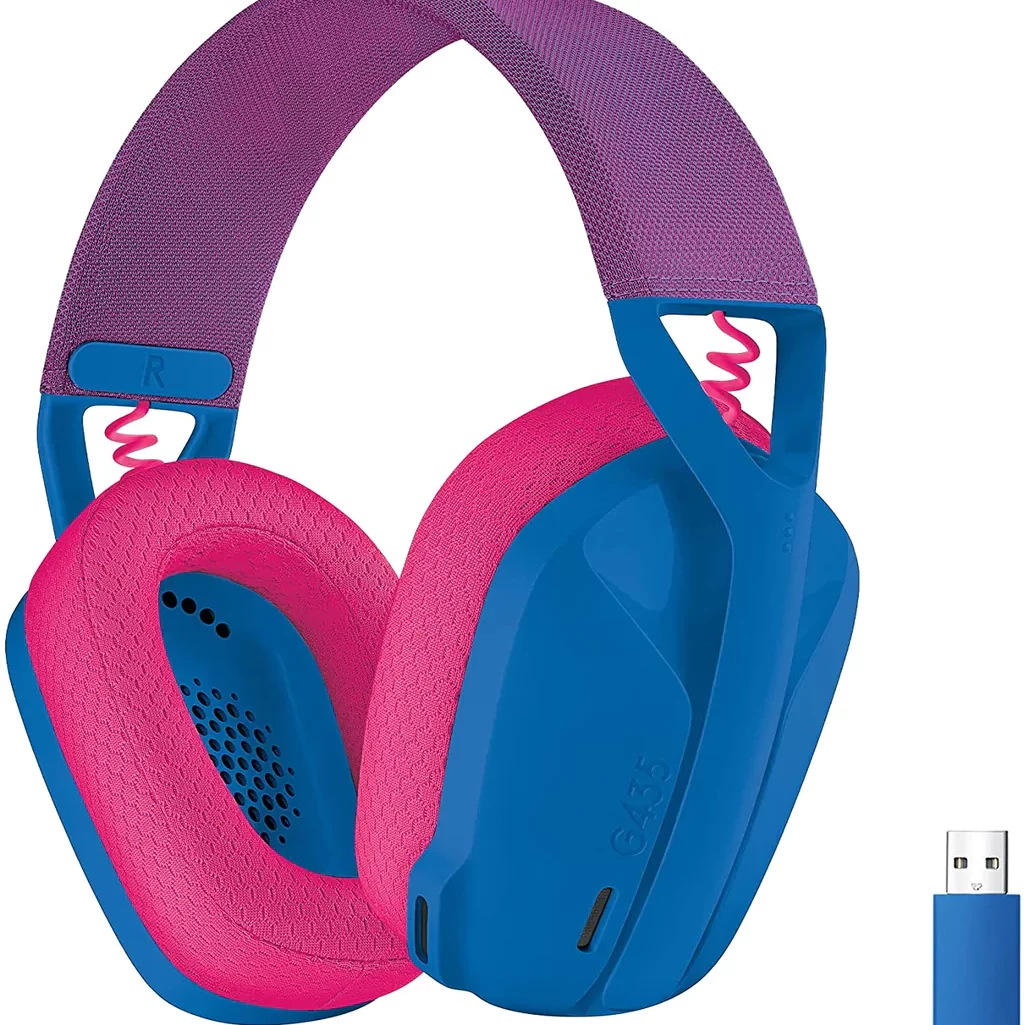 Connectivity
The Logitech G435 features wireless Bluetooth, which will allow you to connect it to any Bluetooth device such as a phone or, even now, the Nintendo Switch. The headset also features LIGHTSPEED wireless which allows super quick connection to PC, PS4 and PS5 via a USB A 2.0 dongle. This supports up to 10 metres and I must say, it works brilliantly. It's so quick and easy to connect which was a huge relief.
Battery Life
The Logitech G435 LIGHTSPEED Wireless 7.1 Gaming Headset boasts an 18-hour battery life, and after a few weeks of use, I can confirm this to be true. This is decent battery life for a wireless headset; the only point I felt where it could have been improved was within the time it took to recharge.
The headset itself includes a USB type-C cable which was easy enough to use, but I found it would often take a 3-4 hours before it would be fully charged, and I felt this was a little too long to get 18 hours of usage time from it. This isn't necessarily a bad thing, but in an age where almost every device is 'fast-charging', this was a little disappointing.
Build Quality
This is the one area where I felt the Logitech G435 lacked severely. The headset is made from recycled plastics and is carbon neutral, which is an excellent thing for the environment; the problem is that it makes the product feel incredibly cheap. I've used much cheaper headsets that feel better built than this one, and I expected better for a headset that can set you back £69.99.
The headset feels incredibly flimsy as if one drop and it would break into a hundred pieces, and I didn't like that. Even pushing the buttons on the headset itself feels very clicky. It definitely sacrifices build quality for sound quality.
Summary
Overall, I feel that the Logitech G435 LIGHTSPEED Wireless 7.1 Gaming Headset is a little overpriced for the quality you're actually getting. I loved the headset's look and style, but the fact it feels so cheaply built is a problem. I struggle to recommend this one when there are so many better options for the same price, if not cheaper.
Rapid Reviews Rating

3 out of 5
3