Horror Story: Hallowseed Early Access Review
Reading Time:
7
minutes
Fast Facts
Horror Story: Hallowseed (Early Access)

Developer: Jeff Winner
Publisher: 1C Entertainment
Website: https://www.1cpublishing.eu/game/760-horror-story-hallowseed
Genre(s): Adventure, Horror, Survival, Survival Horror
Platform: PC (Steam)
Age Rating: TBA
Early Access Release Date: 21/07/2021
Release Date: TBA
Price: £11.99

A code was provided for review purposes.
Happy Halloween
Between the months of September and November, beautiful autumnal scenery graces our streets. The latest cosy coffee flavours release over these months, making the season even more enjoyable. Best of all, the end of October sees Halloween bringing out everyone's spooky side. Pumpkin picking and frightening fairs are everywhere, attracting many intrepid customers such as myself.
I like to think that Halloween is the best time of year. So, when Horror Story: Hallowseed was brought to my attention, I couldn't say no. Halloween coming early? Of course, I want a piece of that, and boy, was I not disappointed by the experience. Read on if you think you can handle the spook of this Early Access Rapid Review of Horror Story: Hallowseed…!
Early Access to Steam's Latest Scare
Horror Story: Hallowseed is not a game for the faint-hearted. Set in the mysterious town of Hallowseed, you discover that the area has been taken over by a terrible demon. In this single-player, story-driven horror, you play as Michael. After a night of camping and drinking, it appears all of your friends have gone missing, unknown as to why you take part on the journey to find your lost friends while discovering the hidden truth of an abandoned house. What should have been a quiet, refreshing evening of laughter and roasting marshmallows turns into a thrilling and terrifying adventure. As you play through the story, you are taken to many different locations, including an old abandoned house, dismantled barns, and what appear to be shrines. All of these locations instil a very unsettling feeling in your gut.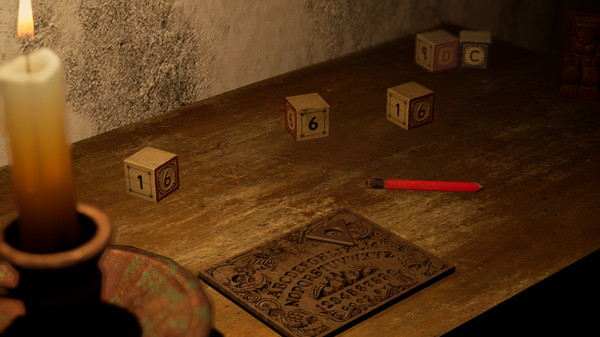 The fact that the game is still in development adds extra spice. The current gameplay offering is limited compared to the full game, giving it plenty of room to grow. At present in Early Access, you are provided with 90 minutes of gameplay. Eventually, though, there will be six hours of content available for players. That is six hours of scares, screams and impending fear if you want to step up to the challenge. With the game having been in Early Access for just over a year, and the full release of the game planned for Summer 2021, fans may not have long to wait.
How to Survive in Hallowseed
As the story begins, you start in the campsite where the madness commenced, completely unaware as to what actually happened the night before. Your friends are nowhere to be seen, and with abandoned belongings scattered around, it's your mission to piece together this chilling puzzle. Being a single-player, first-person game, it is key to have your wits about you. 360-degree vision is vital at times when exploring the undergrowth of the campsite. In order to survive, you must be moving around continuously, locating hidden entrances and collecting the right keys for the job.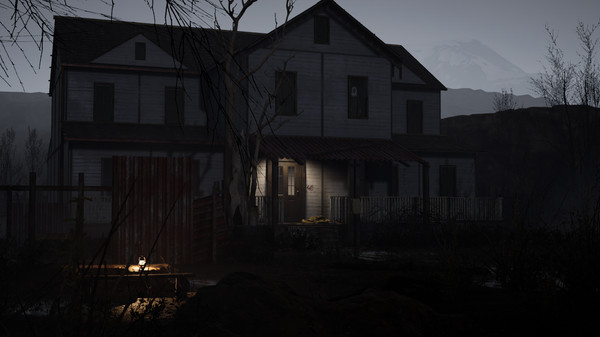 The looming fear of a jump scare appearing at any time does not prepare you for what this game delivers. There are plenty of harrowing moments to face, and as you progress through the story, you'll welcome hints as to what happened on that chilling evening and where your friends could be. With the gloomy graphics adding to the mise-en-scene behind the story, and with the creepy tone of the environment supported by haunting audio, Hallowseed cooks up a storm. Any challenge based on your worst nightmare is for those who have a strong stomach.
Need Another Shot of Adrenaline?
When you first start playing the game, fear will overwhelm you. The ambient spooky music throws your mind completely off guard, and hearing the groans of the deceased, it is only a matter of time before you could be next. Day-to-day sound bites – including howling wind, creaking doors, and pebbles skidding along stone – intensify your experience of this immensely distressing story. As you progress through the various locations, it quickly becomes apparent that you are being watched. All the while, your body is fighting a deadly disease, and as such it becomes a fight against time to not only find your friends, but for yourself to survive as well.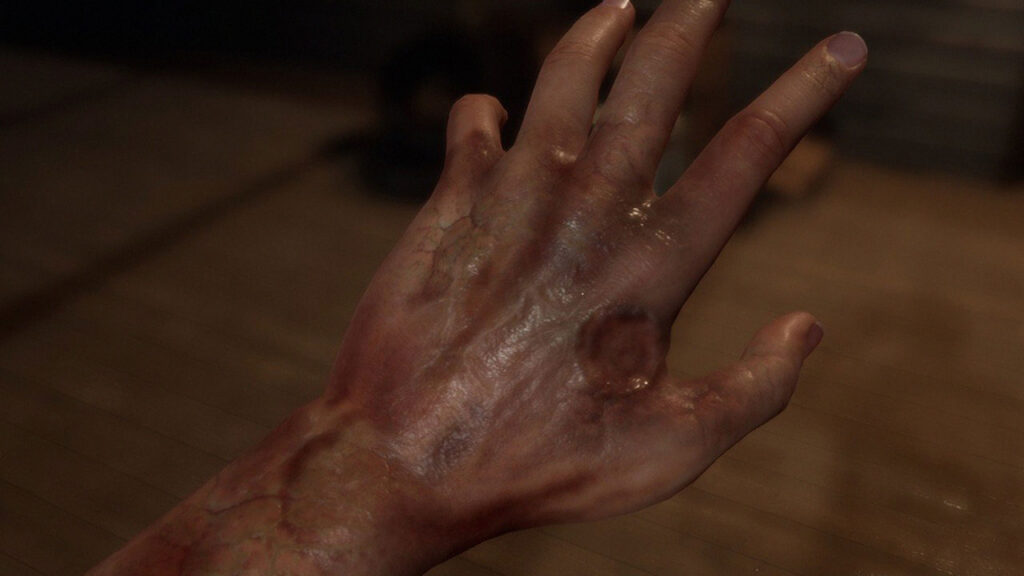 The shadows of ghouls are seen often, but what really get the adrenaline pumping is the sudden crash of potential demons against windows or running along corridors, completely throwing you off guard. Your senses become overwhelmed by the prospect of someone preparing to jump out at you. It is fair to say that I was not disappointed by the shots of adrenaline as they happened; they become addicting, each one getting scarier and scarier. But, each time, you get closer to the end of this mystery – so you can't stop.
Ready, Steady, Spook
"Camping in the woods goes wrong" is a common horror trope, and you may think you have seen it all before. You would be wrong. What I particularly loved about Hallowseed was how it took this established trope and put a completely unnatural spin on it. These are not just your usual abandoned buildings, as you dive into a world like no other kicking and screaming for this ordeal to end. The squeaking doors, snapping branches, and overarching story itself will inspire fear in your mind. The game takes you through the avenues of pure horror, and at times, you may even find yourself overwhelmed by it – but it's well worth continuing with.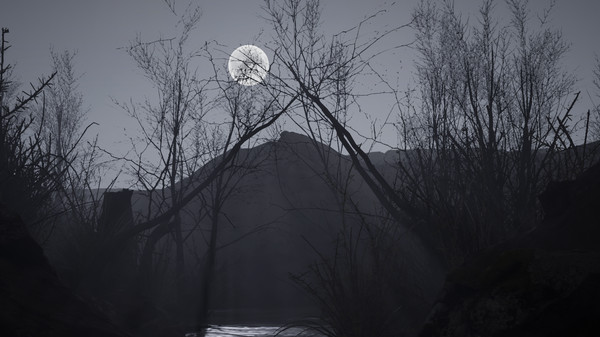 As I played through, I had moments where I felt confident to progress from one room to another. Supported by more calming audio, it feels safe to move. Just when I thought there wouldn't be a jumpscare, I found myself to be wrong more than once. The jumpscares come out of nowhere, like the boogeyman in your nightmares, and it will completely throw you off the scent. Despite this Early Access release only consisting of 90 minutes of gameplay, it easily can take longer to complete due to being distracted by the thrill of the unknown. The first-person perspective really helps to define the experience as well, as this makes the story feel much more personal to the player behind the controls. It feels more like a personal memory than a game as you look for your friends; it is your own journey to survive.
Spooky Puzzles, Spooky Atmosphere
As you progress, you are gently guided as to how to proceed to the next stage. Unlocking one door opens a room full of new items, that could potentially help you out further on in the game. Moments in which you get stuck are temporary, as the game hints at the next step. For example, a smashing window in one corner could be adjacent to the next door you need to unlock. I found this particularly useful, as sometimes when the spook was just too much, you forget all your basics as a gamer and it's useful to have a gentle reminder as to the next step.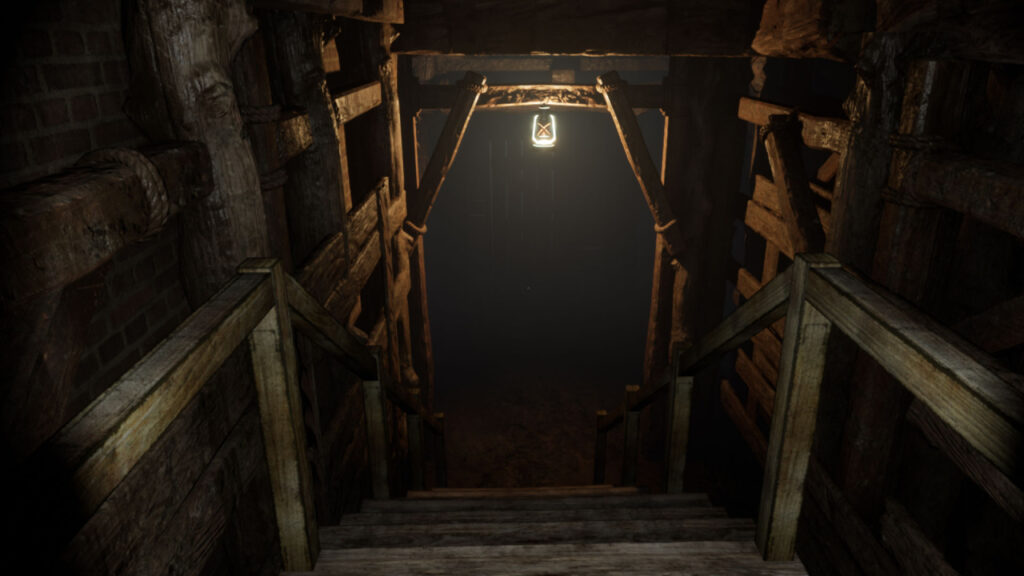 The puzzles are quite easy throughout the game. In essence, you collect items to help you unlock doors and progress into different areas, discovering what has happened through hidden entrances and blocked doorways. Photos on the walls communicate who was there before you, while adjacent bloodstained letters tell the stories of the dead, warning you about what is to come. Every item has a use; what appears to just be an old, dingy screwdriver could potentially become a very useful tool. However, despite the simplistic puzzles, the game is far from easy. There were many times that I was too scared to move. Reading a loved one's letter sends chills down your spine, as it is predictable that the moment you put it down, there will be a jump scare. The spooky atmosphere looms over you, and even if you're prepared to be spooked, they will likely still shock you.
My Feedback for Mr. Winner
Never before have I played a game quite like Hallowseed. This bone-chilling experience will be remembered for all the right reasons – at least if you're a horror fan. Its unique application of micro-scares and environmental interactions all come together poetically to create an intense, thrilling atmosphere. At one point, the game asks you to play the piano as the method of saving. That was without a doubt the scariest music lesson I've ever had, and even the most intrepid horror seekers will shake in their boots. The game's availability in Early Access will continue to allow solo developer Jeff Winner to gain valuable feedback from players ahead of the game's full release, and give players a glimpse at the potential for this adrenaline-fueled story so that they get a taste of the thrill and can decide whether it is a game they want to invest in later on.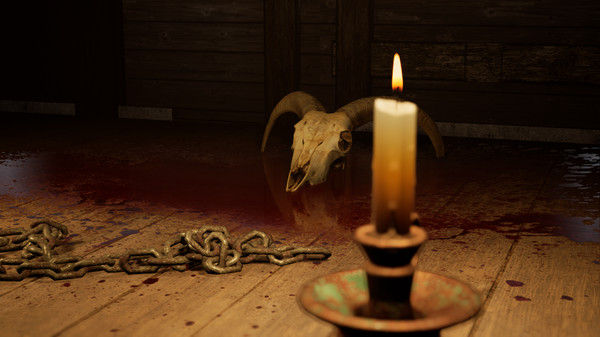 I love all things Halloween and think that this is a game that should be played all year round, regardless of the season. It is evident that the work behind this game has been a long slog, and there is yet longer until the final release. That said, I am excited for the future of Hallowseed and to see how the full game progresses amongst the keen thrill seeker.