Halo Drive Dashboard Camera Review
Reading Time:
4
minutes
I've never owned many gadgets or gizmos. I've wanted to, but never really been in a position for it. So when the chance came along to review the Halo Drive dashboard camera from Road Angel, I jumped at the chance.
The Halo Drive is a compact dashboard camera that attaches to your windscreen, nestling neatly behind the rearview mirror – in my car, at least. How was my experience with the Halo Drive dashboard camera? Read this rapid review to find out.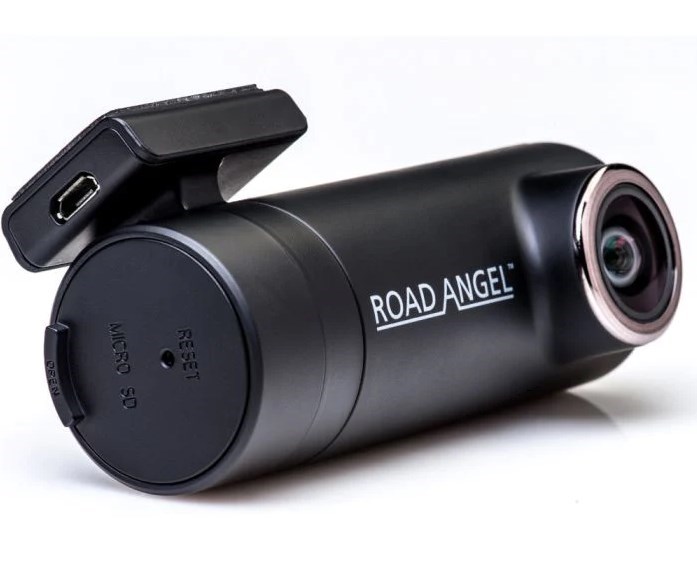 Technical Details
| | |
| --- | --- |
| Features | Up to 128GB SDHC (sold separately) |
| Recording Resolution | Full HD 1920 x 1080p (30 fps)HD 1280 x 720p (30 fps) |
| Viewing Angle | 140° |
| Memory | Up to 128GB SDHC |
| Sound | Mono Speaker |
| Connectivity | Micro USB / USB-C, WiFi |
| Image Sensor | CMOS |
| Power Input | 12v USB-C |
A Distraction Free Compact Device
The Halo Drive dashboard camera is a compact piece of kit that I securely attached to my windscreen. It fits neatly behind the rearview mirror meaning there was nothing blocking my view at all. The Halo Drive connects through your car's auxiliary power outlet. Unless you're old like me, and you just say it connects through the cigarette lighter.
I was pleased to see that the power cable was long enough to lock out of the way neatly. The Halo Drive instruction manual even shows a suggested placement, running it along the windscreen, down the side and over the console. That being said, I'll admit to being lazy and just let the power cord hang down. It didn't get in the way, and that suited me just fine.
Don't Forget to Grab the App
Before you are able to use the Halo Drive dashboard camera, you need to download its companion app. It's free; it's easy to find and, more importantly, easy to use. It takes a few minutes to get the app and set everything up. The Halo is as close to a plug-and-play system as you're likely to find in the modern world.
A friendly reminder is to plug the Halo Drive in before you try to connect with it. I just used a plug in the house, but you could get it set up in the car first if you'd rather.
The app is where you can download the videos and images taken by the Halo Drive dashboard camera. Other than the initial installation, you don't really need to do anything. The camera runs itself, which is perfect for those that struggle with technology. While I assume most dashboard cams are similar, I was very happy with the ease of use associated with the Halo Drive.
Sleek Design
The Halo Drive dashboard camera from Road Angel comes in a sleek black casing and provides 1440p Quad HD images and video. The camera turns on when the car starts and begins recording instantly. Photos are taken at regular intervals during your journey and are all stored on the device's SD card. Road Angel offers a custom SD card which we were also provided with for the purpose of this review.
While you can remove the SD card and view your recording on a laptop, the images and videos are also accessible via the Halo Drive app and can be downloaded at any time. Should you be so inclined, you can also watch a live feed of your drive and take manual photos through the app.
High-Quality Recordings
The Halo Drive dashboard camera not only records and takes pictures but has an integrated microphone that captures crystal-clear audio too. You don't need to think too hard about how handy this would be should anything untoward happen out on the road. Luckily for me, all it did was help me get the kids to keep quiet when I told them they were being recorded. For that little piece of parenting heaven alone, the Halo Drive is worth its weight in gold.
The camera fixes with a simple sticky tab and twists to enable you to find the best possible position. However, pay attention when installing the device as I initially stuck it with the camera upside down, so my first trip produced inverted images. Easy to fix, but rather embarrassing to admit.
The camera on the Halo Drive also offers a 140-degree angle, which makes for stunning pictures, especially should you take a scenic drive, but I can also imagine it is very useful should you need to recall some images following any form of incident or altercation. While nobody wants to consider such things, especially when on the road, I cannot deny that is the bottom-line intent behind dashboard cameras.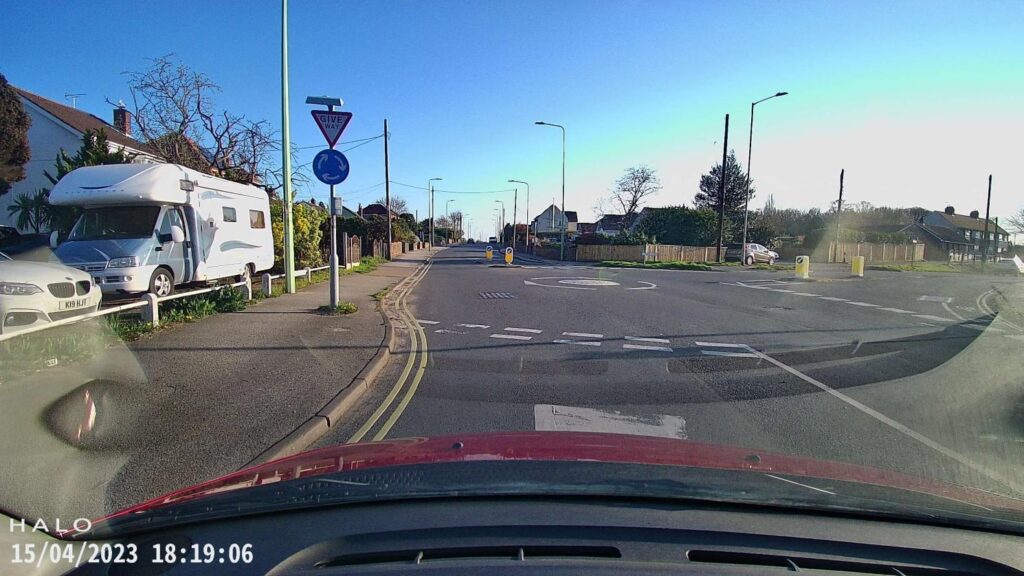 Final Thoughts on the Halo Drive
I think the Halo Drive is a very smart piece of kit. It's compact and doesn't get in the way while you're driving. Having the unit hardwired into your car is also an option, and a kit is available through Road Angel for it.
I don't do many long trips right now. However, the camera will be great as the caravan season starts up. However, I think there is a huge benefit to having a dashboard camera in your car. The Halo Drive from Road Angel is a fair price, and I certainly feel you get a lot of great functionality for your money.
Rapid Reviews Rating
4.5 out of 5
4.5
You can read more of our tech reviews here.