Kill It With Fire VR – Meta Quest 2 Review
Reading Time:
4
minutes
Fast Facts
Kill It With Fire VR
Developer: Casey Donnellan Games, Charm Games
Publisher: tinyBuild
Website: https://www.killitwithfiregame.com/
Genre(s): Action, Casual, Simulation
Platform: Quest 2
Age Rating: Teen
Release Date: 13/04/2023
Price: £14.99

A code was provided for review purposes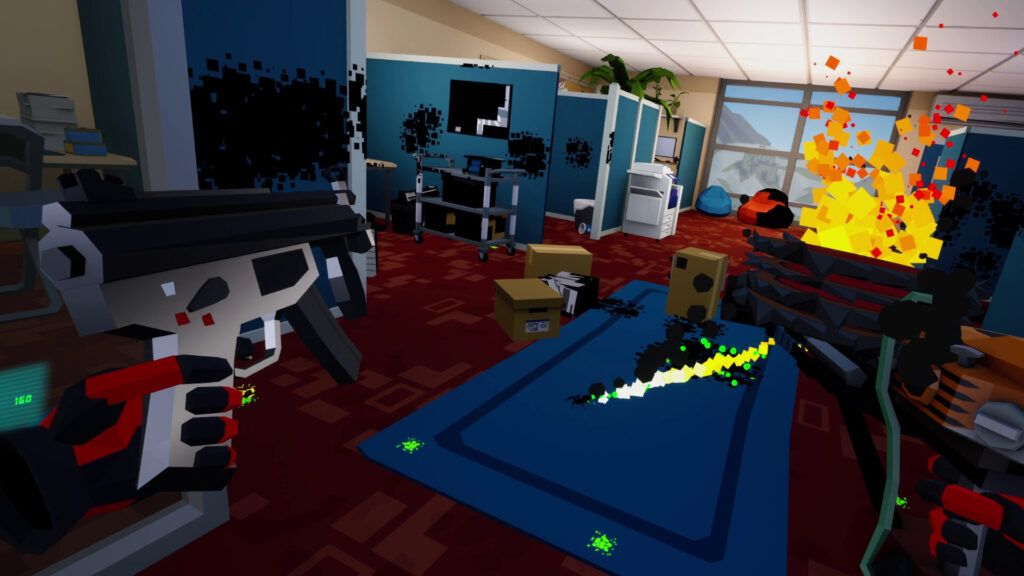 Marco Polo with Spiders
Kill It With Fire VR spins its web onto the Meta Quest 2, giving you weapons to rid your home and various locations of a spider infestation. Your main goal is to find the different spiders within the world by opening drawers and cabinets, looking under lamps and books, within trashcans, and more. Once you see a spider, intense music and a showdown to slaughter the arachnid occur.
Weapons of mass destruction
If you have ever been alerted to a large spider or insect in your house, you may have grabbed a frying pan. Kill It With Fire VR lets you live out your murderous rampage against the eight-legged creatures with frying pans, flame throwers, guns, and more. The variety of ways that you can slaughter the persnickety crawlers scurrying around the game space is fun. You will need to find ammo like bullets, spray cans, and other items to reload your weapons. You can also purchase ammo to keep your weapons topped off.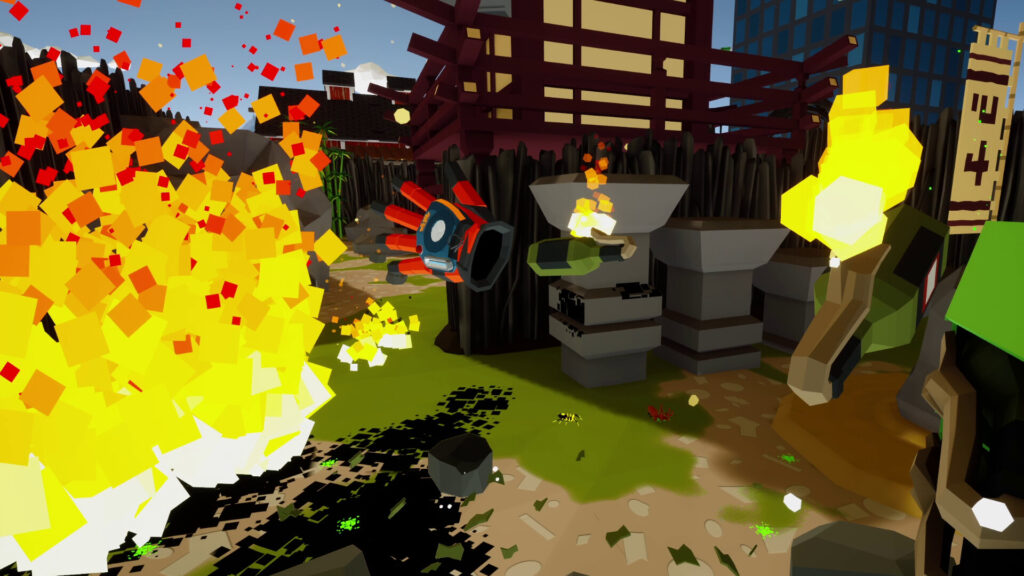 Search and Destroy
As you move from room to room, Kill It With Fire VR will have you lifting every object and searching everywhere for spiders. As you move around the house, garage, and other areas, you will hear spiders screeching, attracting you to find them hidden in various nooks and crannies. You can also use your spider tracker on your right wrist to locate the pests. I found the environments to be fun to search through, though sometimes the controls were finicky in how I could pull items close to me. Smashing things like picture frames and pots feels fun. It was neat to see how the rooms would evolve into chaos as I lit things on fire and toppled shelves and furniture.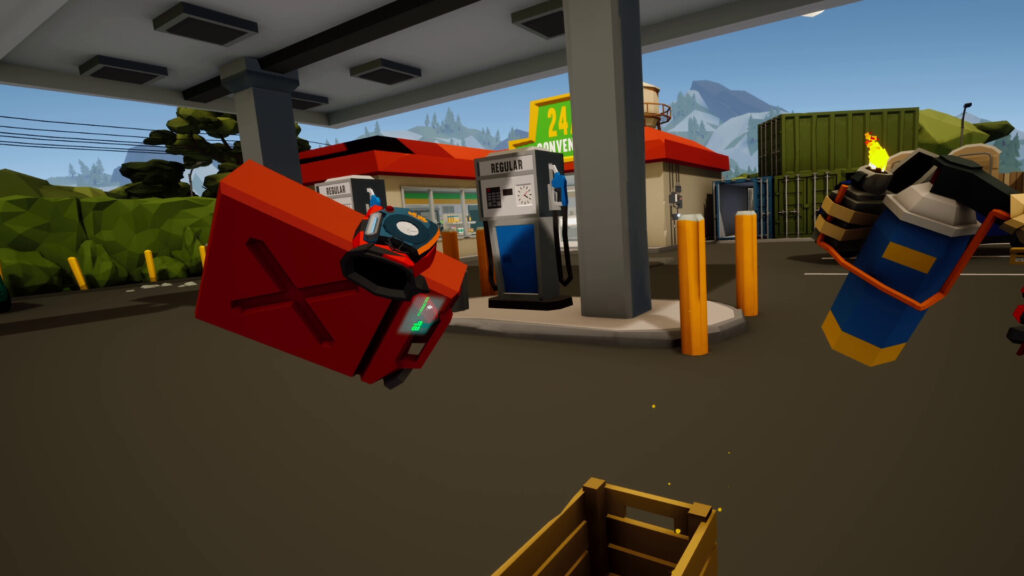 Level up with Tasks
While Kill It With Fire VR has a simple progression, opening up into various levels, there are tasks within each space that you will need to complete to move through to the next room. Each level also has additional tasks you can accomplish, like killing a set number of spiders without reloading or using a certain item to kill a spider or group of spiders.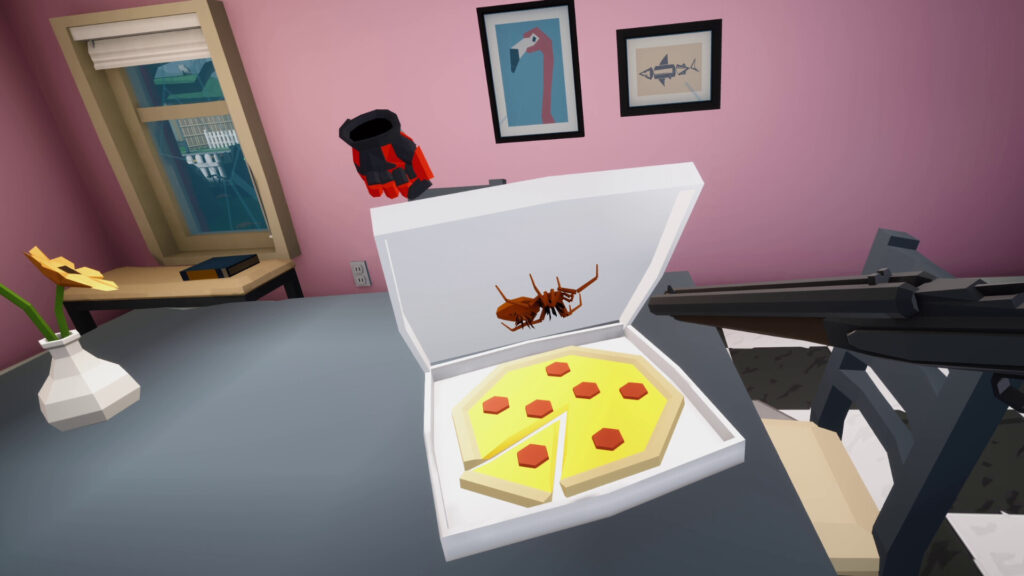 Audible Arachnids
Kill It With Fire VR doesn't go deep with its audio landscape, but in some ways, that is ok. The game has some jump scares, as giant spiders can make some people queasy. Since the spiders scurry quickly around the house, climbing up table legs or zooming across the floor, the music can go from quiet and tranquil to sped up and hyper as you have an increase in the number of spiders running around you. There were moments of frantic shooting and fire setting as I was overrun by a family of spiders upon opening a drawer.
Final Thoughts
Kill It with Fire VR won't set the world ablaze with its simple run and gun, frying pan, flame-throwing, ninja star FPS-style gameplay. The game is, however, a good departure from the plethora of zombie shooter games. There is a varied level of hide-and-seek run-and-gun action here, as well as challenging optional quests to complete that will challenge even the best FPS players. If you are looking for something different to play on Quest 2, Kill It With Fire VR will surely fulfil the void.
Rapid Reviews Rating


3.5 out of 5
You can buy your copy of Kill It With Fire VR from the Oculus store today.