Apple Arcade
,
Arcade
,
Casual
,
Family
,
Game
,
Gaming
,
Google Play
,
Nintendo
,
Nintendo Switch
,
Puzzle
,
Reviews
A Good Snowman Is Hard To Build Review
Reading Time:
4
minutes
Fast Facts
A Good Snowman is Hard to Build

Developer: Alan Hazelden and Benjamin Davis
Publisher: Draknek and Friends
Website: https://draknek.itch.io/a-good-snowman
Genre(s): Puzzle, Arcade
Platform: Steam,Apple Arcade, Google Play
Age Rating: ESRB Everyone
Release Date: 02/09/2021
Price: £7.39

A code was provided for review purposes
Snowfall is little and often in England. When I was younger, I remember many snow days filled with snowball fights and trips to the local countryside. We would build snowmen and have sledge rides. These days, with our friend global warming, we don't get snow days as thick and heavy as they were a few years ago. However, there is one way to enjoy snow these days: from the comfort of your own home, surrounded by warmth!
Everyone thinks of snow days as cosy days seeing friends out and about as you venture off to try and build something. A Good Snowman is Hard to Build provides exactly that: playful snowy days, discovering new friendships and trying your best to create the perfect snowman. This light-hearted puzzle game has been on my wishlist for a while. A game with cute animations and whimsical snow days was a game straight after my heart. Seeing as it was available to review here at Rapid Reviews, I jumped to have a go! See how successful my builds are below…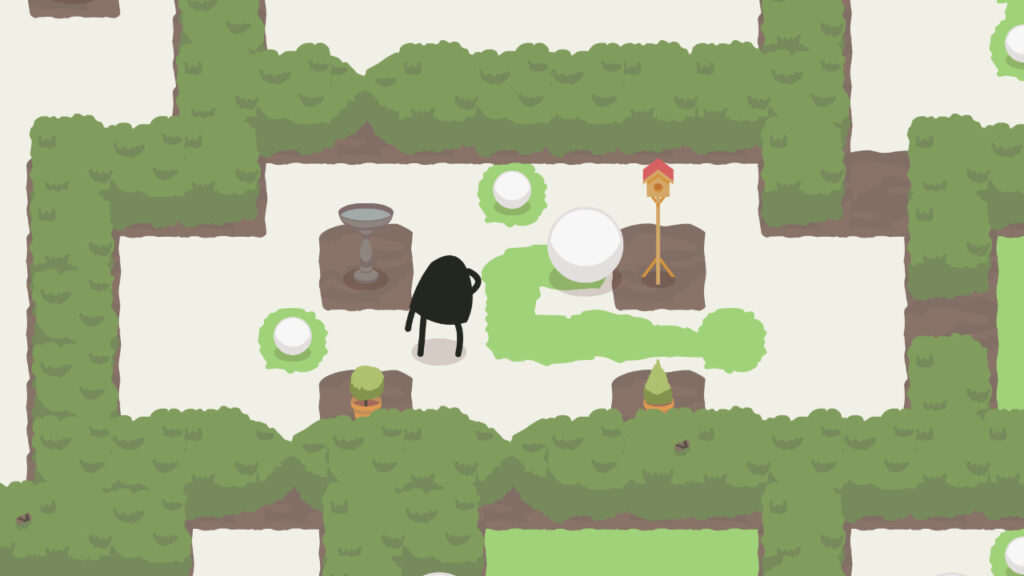 Easier Said Than Done
The aim of the game is to build a snowman. But as the title depicts, if you want to build a good snowman, this is actually quite a hard task. Each garden is filled with pre-made snowballs of different shapes and sizes. The aim is to manoeuvre the snowballs correctly to create your snowy friend. However, the levels present challenges such as narrow spaces, blocked-off corners and objects in the way. This light idea presents a surprisingly difficult task ahead as all the balls must be the right size and placed in size order, so how you manage putting it all together is a heavy thinking process. The reset and redo toggle becomes your new best friend as no snowman is built in a quick round. As a game as cheerful as this, I expected a leisurely walk in the park, but it's a common theme that with games like this, the thought process behind each puzzle really goes above and beyond to create a unique (and definitely not easy) challenge.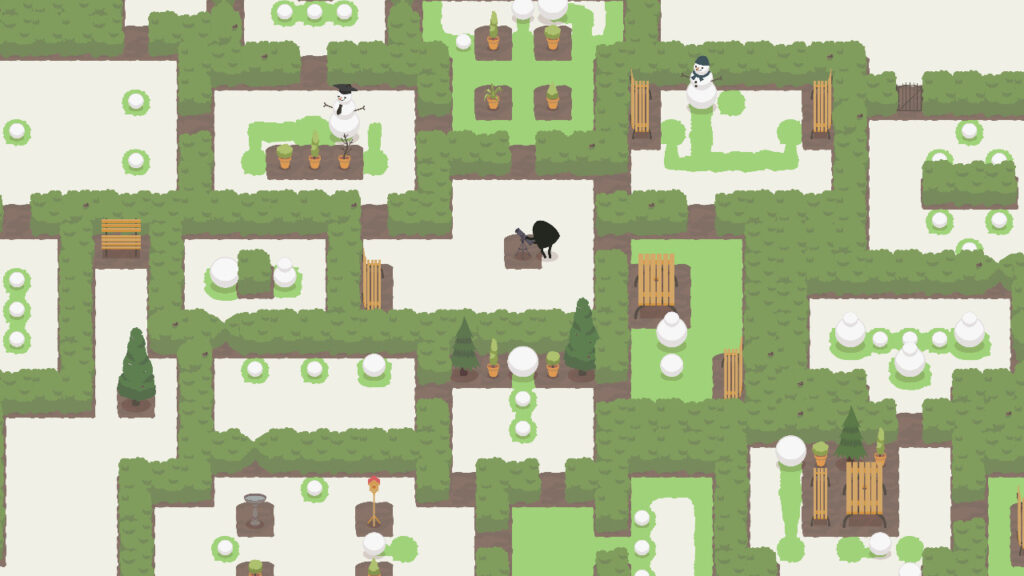 Heartwarming visuals
What initially attracted me to this game is the graphics. A Good Snowman is Hard to build has a gentle character to it. The hushed colour palette creates a wholesome game, perfect for days snuggled up on the sofa unwinding with some charming puzzles.
In fact, the aesthetic of the entire game brings warmth to a colder environment. Even playing as a monster creates empathy for this friendly little dude. As he ventures through the gardens creating snowmen, he is also creating friends. Once the puzzle is complete, the snowmen come alive with their very own accessory and your monster character gives them a hug before heading off to the next one to build. All these subtle characteristics of the game make the puzzler as wholesome as it has set out to be.
Brief but Brilliant
I briefly mentioned earlier that this game would be perfect for a cosy day on the sofa. However, there's a slight problem with that exact predicament. That is, there is not enough gameplay for a whole day, maybe not even a few hours. There are only about 30 gardens to complete. As we have mentioned, the puzzles are not exactly easy, so if you are as useless as I am, the game can take a good few hours, if not rushed or concentrated. Once I had gotten to the end of the game, I was left wanting more. There is a bit of extra gameplay in the form of a mechanic where the balls get smaller the more you roll. Although this did test the mind, overall, I wanted more.
You could argue that for a game at this value, you are never going to get endless puzzles, but I do really hope there is more to come.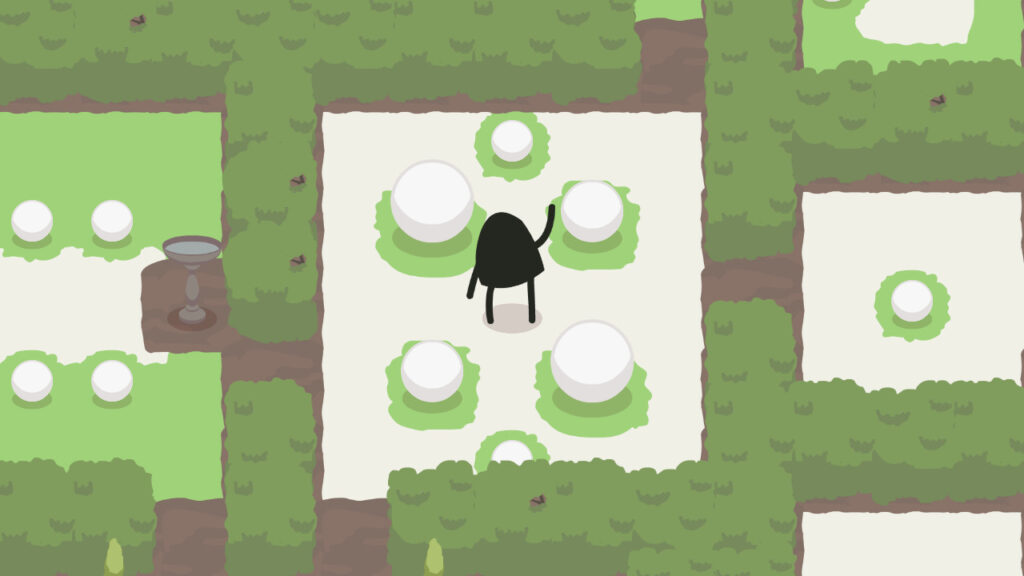 Snow way to avoid it
I chose this game because I wanted a lighthearted bit of fun. Puzzle games that are too hard take away the interest and appreciation for the overall game style. But A Good Snowman is hard to build incorporates everything you need for some Sunday morning self-care. I recommend this game for a wholesome puzzler that will keep you on your toes and encourage you to make a few friends along the way.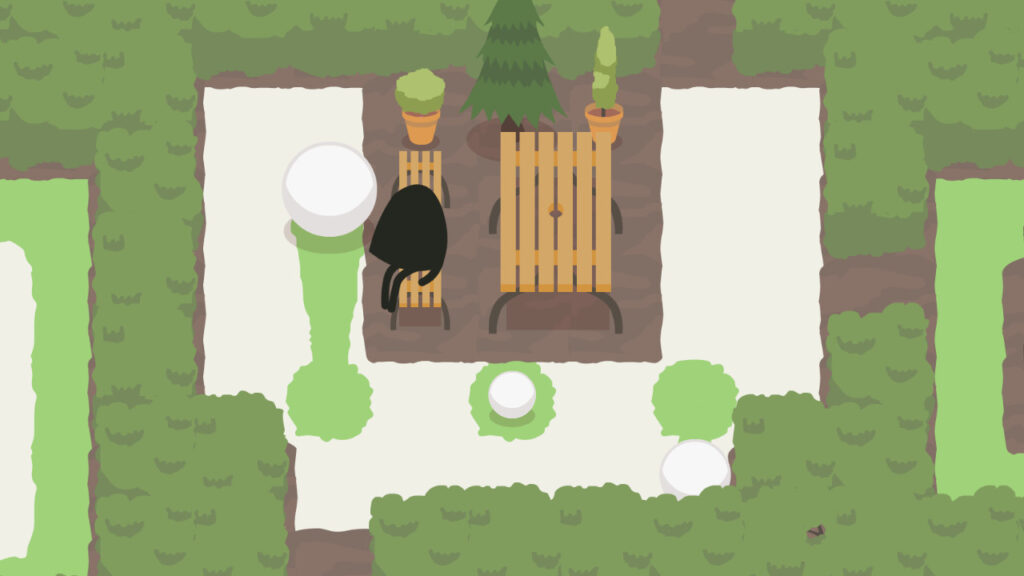 4 out of 5
4
You can purchase A Good Snowman is Hard to Build for £7.39 from the Nintendo eShop