VR Games to Look Foward To in 2020 and Beyond
Reading Time:
5
minutes
Recently IGN hosted the 2020 UploadVR showcase as part of their Summer of Games series. I watched the presentation and compiled a list of some of the highlights below. I hope that these games help to strengthen the growing library of VR titles; of course, PSVR and Oculus Quest are reviewed on Rapid Reviews UK, though we are continuously adding to the games we review, and would love to review all VR games as they become available. For now, enjoy what we have seen and learned from the UploadVR showcase.
Vacation Simulator Back to Job FREE DLC
Let's start off with a bit of news around Owlchemy Labs' Vacation Simulator: Back to Job announcement. The free DLC, due in Fall 2020, is an extension of Vacation Simulator and introduces the gig lifestyle as all the Bots have gone on vacation and no one is left to Job.
The trailer shows off the game series' unique charm and quirks without hinting what we can expect. The released game information only says that as a gig associate you will be given the opportunity to operate the Vacation Simulator. It seems the game will join together Job Simulator and Vacation Simulator under one roof. We look forward to more work at our new job in the future.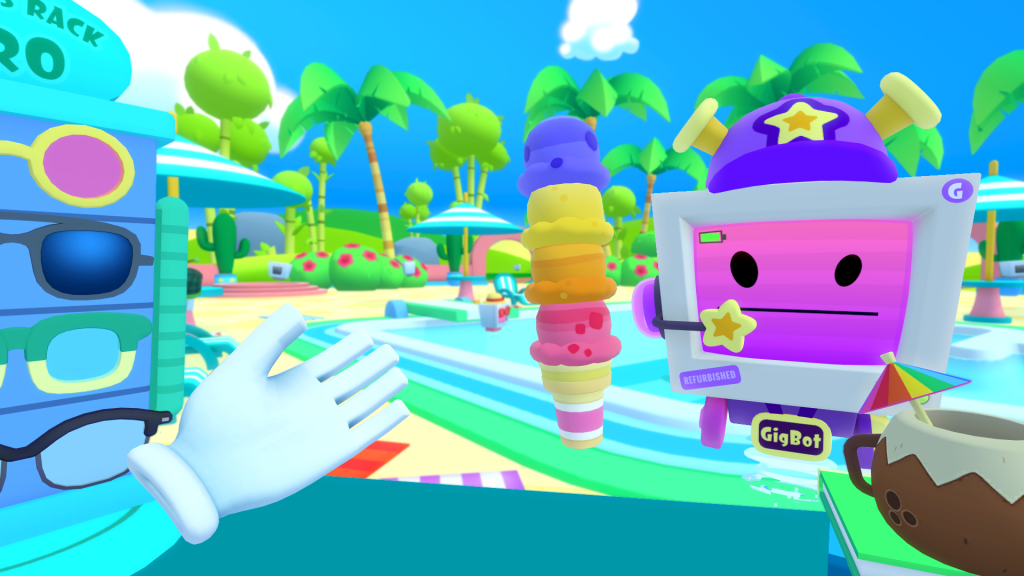 https://owlchemylabs.com/get-your-gig-on-this-fall-with-vacation-simulator-back-to-job/
Blaston
Announced by Resolution Studios, which has released several VR titles already, they showcased a short trailer highlighting gameplay similar to Ironlights where you square off against an opponent, this time using guns as a hyper stylized neon glowing avatar. The game seems to use some kind of time slow down and dodge mechanics, but again the teaser was short and showed very little in terms of real gameplay.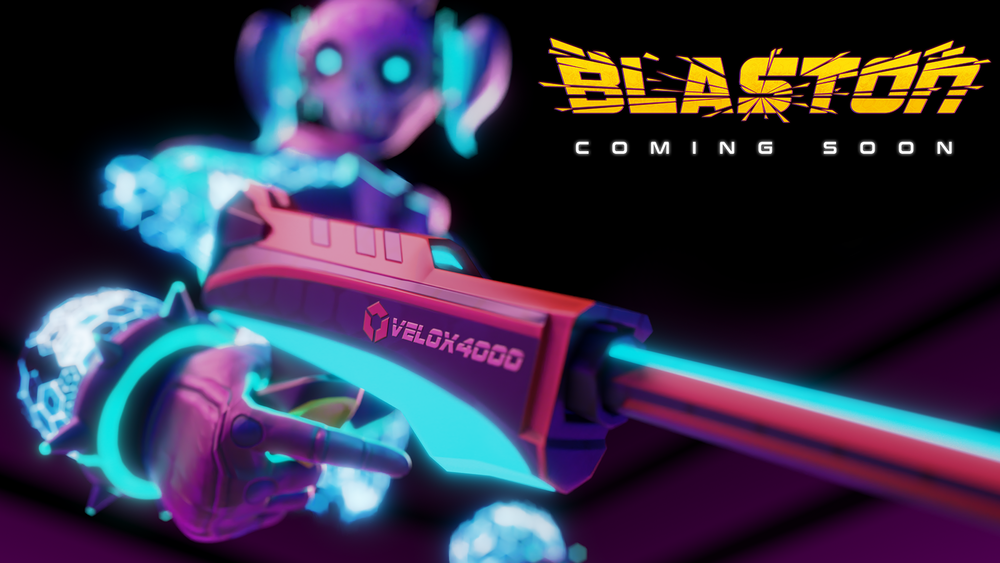 https://www.resolutiongames.com/blaston
The Walking Dead Onslaught
While we here at Rapid Reviews UK wait for The Walking Dead game to release on Oculus Quest, developer/publisher Survios has revealed an upcoming new game in the Walking Dead universe. The game is currently slated for Steam VR and Rift VR and is creeping to VR in 2020. Visually, the video and Oculus store screenshots capture a detail close to the world of Half Life Alyx, which looks to help add to the realism found traditionally in console games.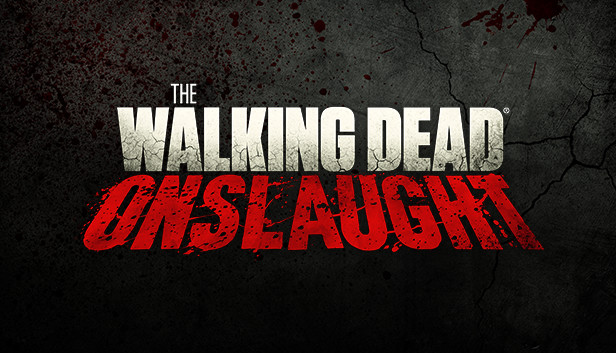 Pistol Whip
Yet to be reviewed by the Rapid Reviews UK team, though hopefully coming soon, Pistol Whip developers announced the release of their next update called "Religion" as well as showcasing new weapons and modes. Also in the UploadVR showcase, the developers talked about more things they want to do and bring to the game as they hinted at their overall roadmap for updates to come. The new Religion update is out now.
https://www.oculus.com/experiences/quest/2104963472963790/?locale=en_US
Trover Saves the Universe
I don't know much about Trover or the Rick and Morty series, sorry fans, but from what I can tell Trover Saves the Universe is a very adult humored VR experience where you are tasked with finding your stolen dogs as well as saving the universe. The game has made its way onto various console iterations and now is gracing the virtual world on Oculus Quest. Trover Saves the Universe was announced and dropped on the Quest store this week.
https://www.oculus.com/experiences/rift/1769388509760051/?locale=en_US
Vertigo Remastered
Coming soon to Steam VR, and possibly other VR platforms as well, Vertigo Remastered is a first person shooter with puzzle elements. The game uses guns, futuristic blades, and more, and has you shooting robots, turning valves to open up passageways, and navigating fiery halls. The game looks intense from the trailer and looks to excite us this year as we wait for its arrival to VR.
I Am A Man
If there is one thing I have learned in my time with the Oculus Quest, it is that VR doesn't just have to be about games where I shoot, slash, or puzzle my way through environments. VR experiences are plentiful and their unique way of immersion has supplanted VR, in my opinion, as one of the best ways to experience alternate realities as well as reliving moments in history or realistic settings to help us learn. I Am A Man, looks to do just that as it puts the viewer right in the midst of the African-American Civil Rights Movement through historical film, photographs, and voice narration. If this experience is anything like the Anne Frank currently on the Oculus Quest, it will surely be an amazing and engrossing experience. I Am A Man is currently available on Oculus Rift and Rift S platforms.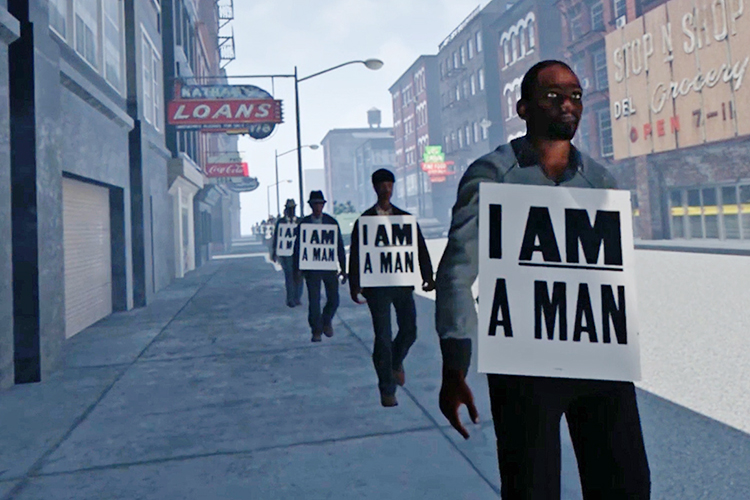 http://iamamanvr.logicgrip.com/
Gnomes & Goblins
From the mind of Jon Favreau comes Gnomes & Goblins, which touts itself as a story driven game where you play as the protagonist. You will encounter fantastical inhabitants and build relationships as you join society and help to save them from their foe. The game had a VR preview back in 2016 and got a resurgence in 2019. Now with a pending update and a full game coming out soon, it's once again time to get excited about this upcoming title.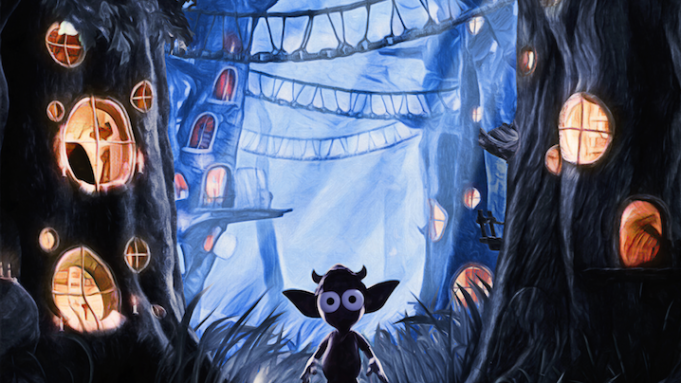 https://www.gnomesngoblins.com/
Low-Fi
Low-Fi is a spiritual successor to TECHNOLUST (available on Oculus Home). Jump into a neon lit world where you patrol the streets and skies solving mysteries, fighting crime, or giving into corruption. Releasing in 2020, the exploration shooter looks primed to encompass all the senses as you embark on a journey in a neo punk world.
https://store.steampowered.com/app/395830/LOWFI/
In Death Unchained
Rougelike action shooter game In Death Unchained arrives exclusively on Oculus Quest in July 2020. The game shows off some bow and arrow fights, possibly assisted with magic, as well as wielding a shield. The game world resets itself after each death adding to the replayability.
Cosmophobia
Cosmophobia gets a definite nope from me, though fans of the horror survival genre will appreciate the dense immersion in this title. If going down dark corridors is your cup of tea and you admire the secluded exploration of titles like Alien Isolation, you may just find your next favorite game in either Steam or Oculus Rift VR headsets coming soon.
Other Notable Showings
Trial by Teng – https://www.charmgames.com/
Gravity Lab – http://gravitylab-game.com/
Agence – https://www.agence.ai/
Lonn – http://lonngame.com/
Area Man Lives – http://www.areamanlives.com/
Operencia – https://operenciarpg.com
Traffic Jams – https://trafficjams-vr.com/
The Rig – https://www.therigvr.com/
Onward – http://www.downpourinteractive.com/
Wraith Afterlife – https://www.fasttravelgames.com/
Panther VR – https://store.steampowered.com/app/864730/Panther_VR/
Solaris Offworld Combat – https://www.firstcontactent.com/soc