Total Arcade Racing Review
Reading Time:
4
minutes
Fast Facts
Total Arcade Racing

Developer: Pretty Fly Games
Publisher: Casual Games
Website: http://prettyflygames.com/total-arcade-racing/
Genre(s): Racing, Arcade, Party
Platform: Nintendo Switch (also available on PC)
Age Rating: PEGI 3
Release Date: 07/05/2021
Price: £9.99

A code was provided for review purposes
Intro
Total Arcade Racing brings a racing experience to the Nintendo Switch that isn't about realism. Want stunning 3D visuals? You won't get them here. Want believable racing mechanics or physics? It's not happening. Want a deep single-player campaign with a real sense of progression? Go buy Forza.
Nope, this isn't a hardcore racing sim that tries to match up to the big boys of the genre. However, that's not a bad thing at all, with Total Arcade Racing's 'back to the basics' approach of old-school 2D racing action still keeping everything feeling simple and fun throughout – especially when played with friends in the game's addictive multiplayer modes.
Top-down speeding
Total Arcade Racing takes place from a top-down perspective, with players speeding across a selection of topsy-turvy tracks. Each car players race in brings a different ranking, and higher-ranking vehicles are faster than the rest. More speed does come with the caveat that they can be more difficult to handle, though the simplicity of the gameplay means this never really becomes a problem; once players are used to the controls, they'll be speeding around the tightest of bends with minimal fuss. Vehicles also have a rechargeable boost function that can be activated with a quick button press. It doesn't last too long, but it can make a big difference in some of the game's tougher races.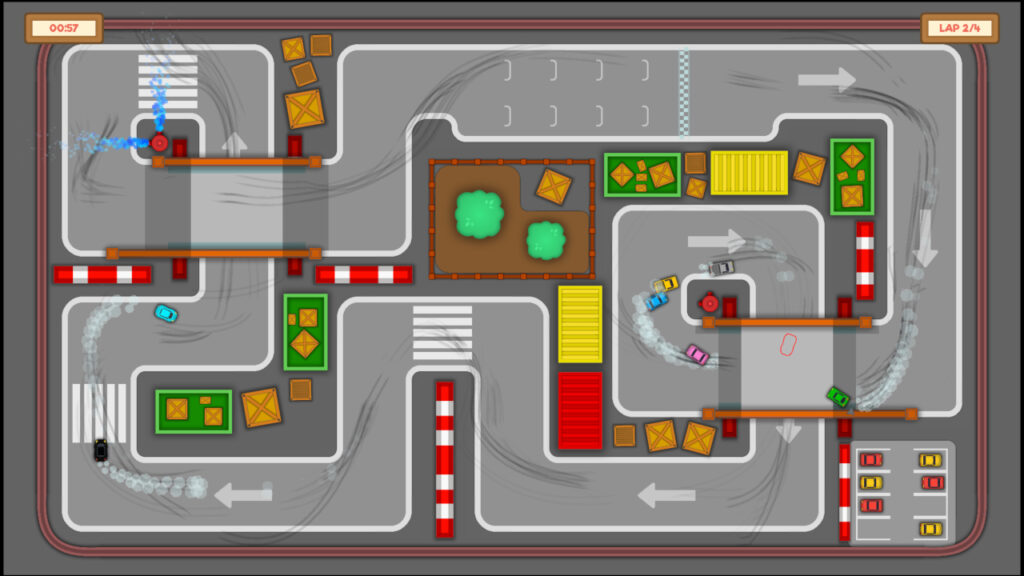 The single-player experience of Total Arcade Racing brings with it a bunch of different modes. You've got standard Championships that consist of multiple races, Time Trials that see players trying to beat other racers' times (this includes ghost drivers which is cool), Elimination Races that see the car in last place get eliminated, and the Endless Race which is… well… an endless race. Duh.
Mini-game madness
There are also mini-games that add a fun twist to the formula. Did you enjoy Destruction Derby on the original PlayStation? Well, Demolition Derby will appeal to you, with its focus on car-crashing action making for a jolly time. It's very simple in design, but it's still a fun and quirky way to experience the game. Then you've got Car Hockey which is best described as a top-down Rocket League (without the over-the-top acrobatic vehicles). Again, it's silly and simple, but a lot of fun. Finally, there's Delivery, which sees players racing towards boxes and taking them to specific areas on the track to earn points. It's kinda like a competitive Crazy Taxi in some ways, except with boxes instead of people.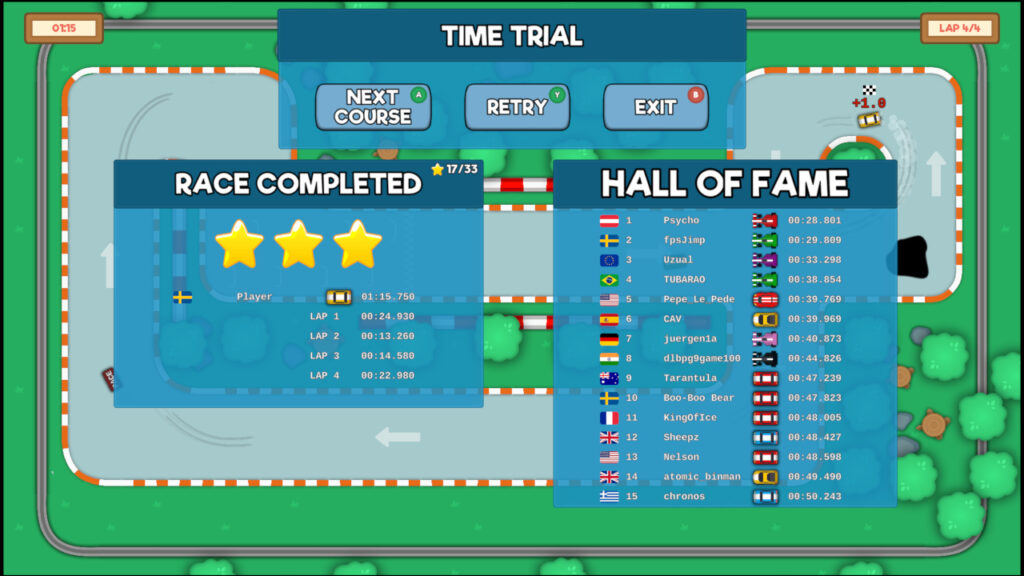 The variety of modes in Total Arcade Racing helps strengthen the experience and makes it more fun to play. It's a lot more than JUST racing, and it goes a long way in adding to the overall replayability. There are unlockables to earn too, with new cars and tracks rewarded to players who keep winning. That being said, it is guilty of being a little bit too easy. I'm no racing pro, and I managed to win just about every event I participated in the first time, with the AI of my rival racers proving to be a little predictable and, at times, dumb. That took away from the satisfaction of each victory, with a lot of races lacking any form of tension.
If you're not first, you're last!
Thankfully, it delivers in multiplayer, with support for up to eight players. I should put it out there that online play isn't supported (boo!), but those who can get a good group of friends together are in for a good time. I've had a few showdowns with four other players and we had a blast, with the simplicity of the gameplay mechanics and the variety of game modes on offer keeping us playing for hours on end. It can get surprisingly competitive too, so be prepared for some intense showdowns…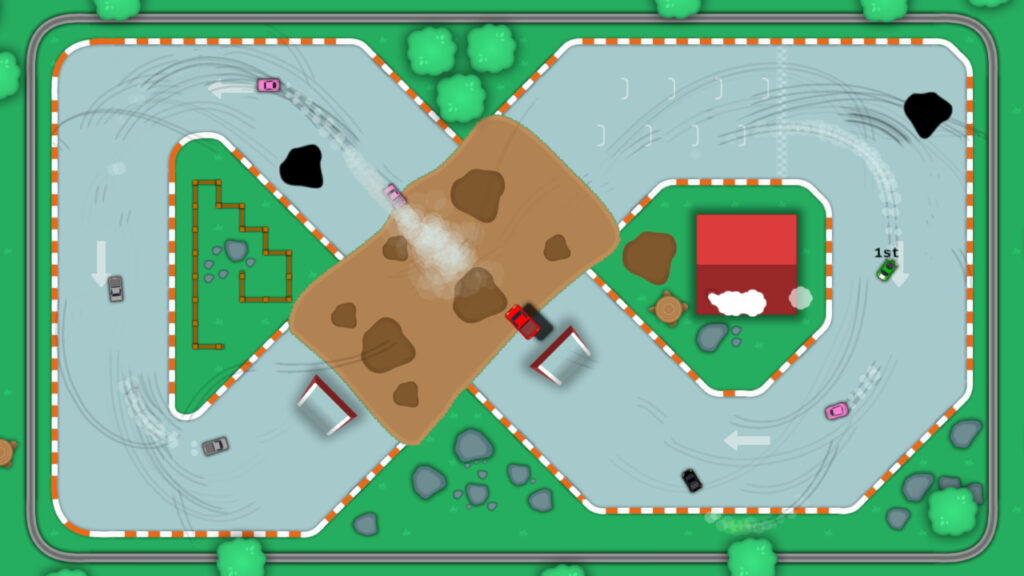 Conclusion
Total Arcade Racing is simple but fun, with the accessible mechanics making it easy to pick up and play. It's a good thing too because it's at its best when played in multiplayer – the single-player modes could just be a bit too easy and lacked the tension of jostling on the roads with your friends. With its abundance of game modes and entertaining gameplay, it's something I can see my friends and myself coming back to in the future. It's just a shame it lacks online multiplayer, but hey, if you can get eight friends together in one room, you're in for a blast.
4 out of 5
4
You can purchase Total Arcade Racing on the Nintendo eShop here.