Reading Time:
3
minutes
Fast Facts
Tohu

Developer: The Irregular Corporation
Publisher: The Irregular Corporation
Website: https://tohu.website/
Genre(s): Adventure, Puzzle
Platform: Nintendo Switch. Also available on PC, PS4 and Xbox One
Age Rating: PEGI 3
Release Date: January 28, 2021
Price: £11.99

A code was provided for review purposes
TOHU tells the story of a nameless girl; simply referred to as The Girl throughout the adventure, who can transform into a hulking robot at any time. Oh, and she also lives on the back of a fish that's floating through the cosmos. One day, you find out that the MacGuffin (whatever that is) that's keeping your home alive is dwindling down. You need to find resources to keep your home planet alive all the while being hunted down by a mysterious hooded figure looking to put a damper on your plans.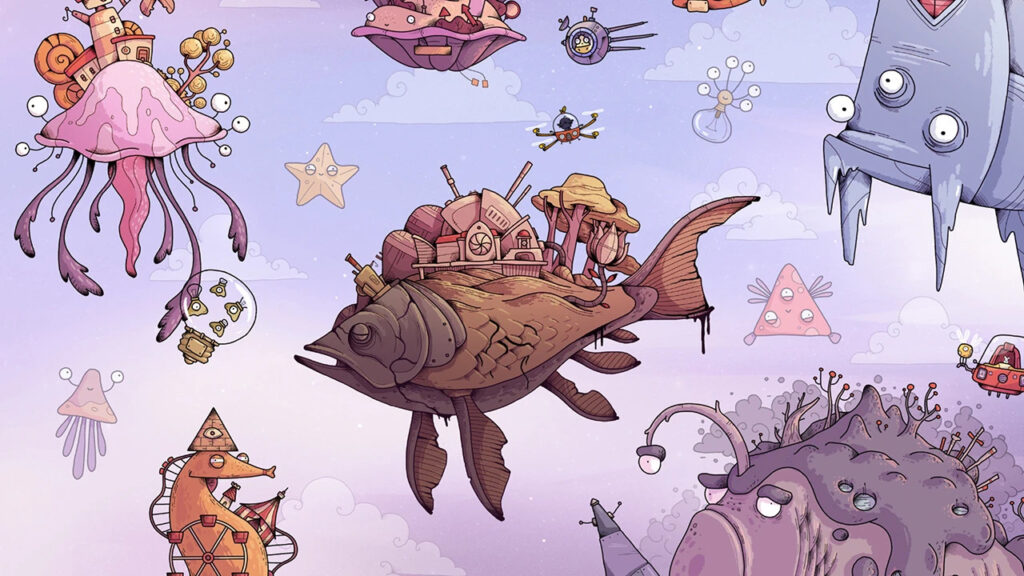 TOHU is a point-and-click game where players, with the left joystick, need to move the cursor over various items displayed in the environment to figure out if they can be used or not. Once they determine if they can be used, players need to figure out how to solve the puzzle in order to move forward. But it won't be always obvious. As mentioned, our protagonist can also switch into a robot form on a whim to solve puzzles but there's no rhyme or reason for it aside from solving puzzles.
Point and click… and cryptic
As a general rule of P&C games, TOHU lives and breathes on its puzzles. While as a whole, the puzzles are definitely good head scratches. The game's presentation might attract younger players, don't get me wrong, this game isn't for them as they'll ask for your help every five minutes. Thankfully, puzzles do not require King's/Police's Quest type of backtracking. If you're stuck in a puzzle, more often than not, simply revisit the previous area or two and you're sure to find the key to progress forward.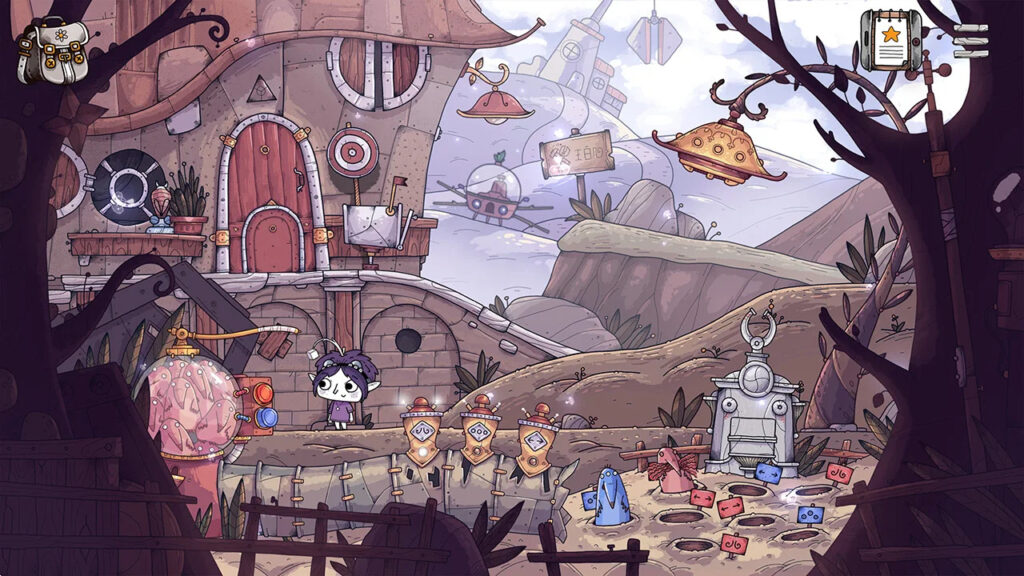 While as a whole this game is interesting, there are a few issues with it. The first one being how cryptic it can be. You'll often arrive in a new area, with little to no clue as to what to do or how to move forward. This goes hand in hand with the slowness of point-and-click games where you have to move the cursor around on everything on the screen. Also while the presentation is pretty colourful, it is sometimes a bit difficult to discern helpful items lost in the background.
Unique Paper mâché like presentation
TOHU's visuals are one of the most appealing aspects of the game, along with its unique premise. It is what drew me to the game; without really looking into what it is and what you have to do. The game is highly colourful with a diverse set of backdrops providing a unique and visually relaxing/appealing experience. The soundtrack is as enticing, unique, and appealing as the visuals. It's a soothing explorative experience. It's a bit hard to describe, to be honest, so why not listen to it yourself?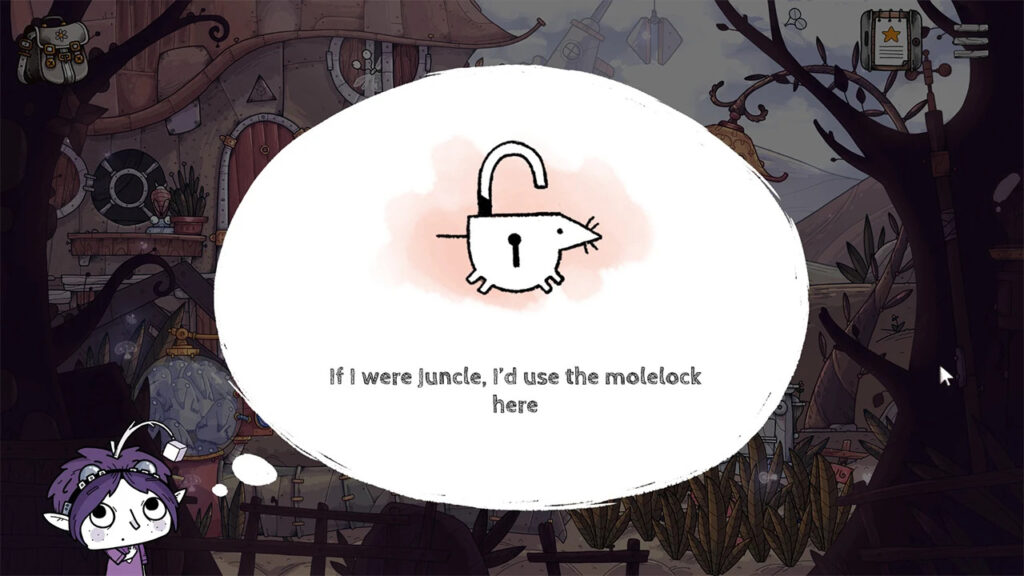 TOHU is definitely a fun and unique addition to the point-and-click genre. The robot mechanic adds a fun layer of gameplay that's lacking in most generic P&C games. While the game does feel more cryptic than most games of the same genre, TOHU is definitely worth a try for P&C fans. If you're a newcomer to the genre, TOHU might be a good entry point, but be prepared to get stuck and be aware that it could raise the bar for future point and click games you might want to try.
Rapid Reviews Rating
4 out of 5
4
TOHU can be purchased on the Nintendo Switch eShop.