Google Stadia
,
Nintendo Switch
,
PC
,
PS4
,
Racing
,
Rapid Reviews
,
Reviews
,
Simulation
,
Sports
,
Switch
,
Xbox One
Monster Jam Steel Titans 2 Review
Reading Time:
3
minutes
Fast Facts
Monster Jam Steel Titans 2
Developer: Rainbow Studios
Publisher: THQ Nordic
Website: https://www.monsterjamgame.com/
Genre(s): Racing, Sports, Simulation
Platform: Nintendo Switch (also available on PC (Steam), PS4, Xbox One, and Xbox Series S|X (via backward compatibility))
Age Rating: PEGI 3
Release Date: 02/03/2021
Price: £36.74

A code was provided for review purposes
Monster Jam Steel Titans 2 is the 9th game in the Monster Jam gaming series which first began in 2002 and was released for Game Boy Advance, PS2, Gamecube, and Xbox. This game is the sequel to the 2019 Monster Jam Steel Titans. The Monster Jam series is a gaming series based on live monster truck events where the main attraction is monster truck racing and freestyle events. Over the years, the series has changed developers and publishers a few times; from Ubisoft to Activision, Game Mill Entertainment, and now today into the hands of THQ Nordic. How does new entry fare? Does it get first or last place? Let's find out!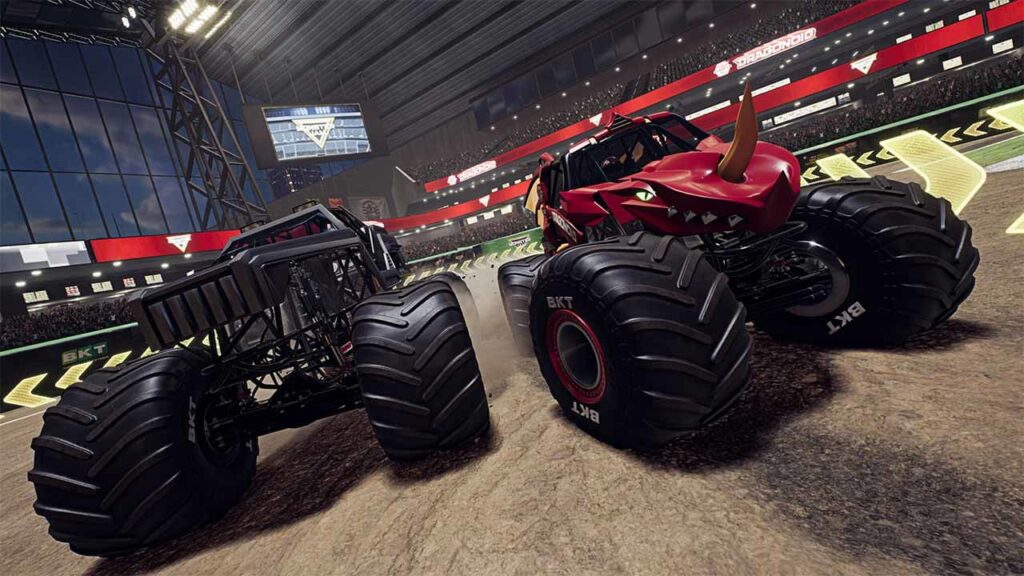 Surprisingly easy to pick up and play
Despite being labelled a simulator, Monster Jam Steel Titans 2 feels more like an arcade title than Monster Truck Championship, which we reviewed a few months ago. Still, it uses the same control scheme where players use both joysticks in order to properly control the massive vehicles. The left joystick works the front wheels and the right one controls the rear wheels. It does take a bit of getting used to, to be honest, as it is vastly different compared to the typical racing game.
While the control obviously makes or breaks a racing game, the content at the heart of it will determine its lasting appeal and fun factor. Monster Jam Steel Titans 2 has a main hub where you can ride around and practice riding around the unique vehicles. This can prove useful as it allows you to get properly acclimated for when you are ready to jump into Career mode or Big Show. Once you've cleared the aforementioned modes, you can try your skills at World Career+ and The Big Show+ modes where tougher challenges await.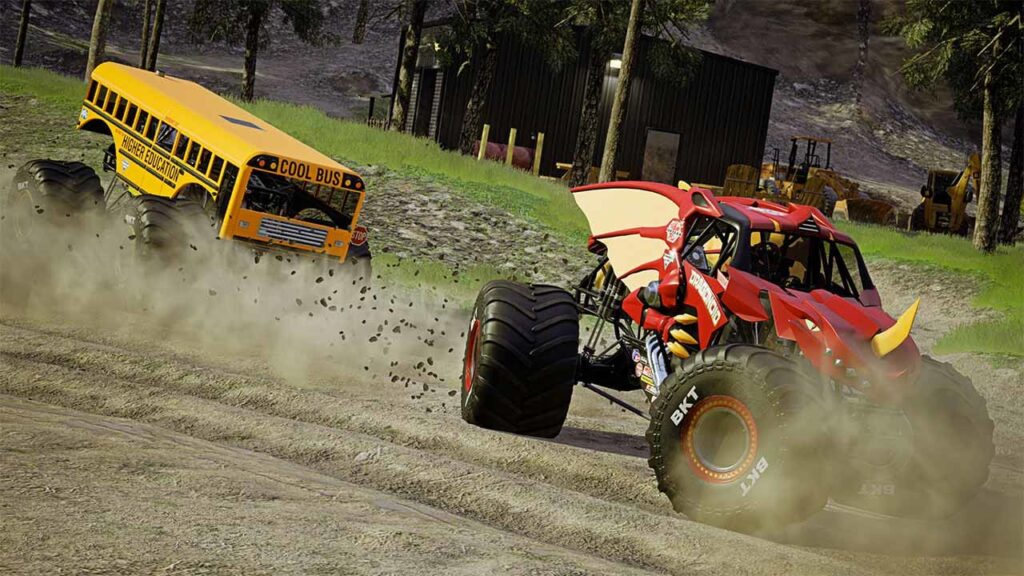 RPG… trucking..?!
Surprisingly, the game also has light RPG mechanics. As you use a truck, it will gain XP, thus improving your ride's performance and handling. When launching a series of events in Career mode, you have a selection of teams to play as with their own unique vehicles and events; each new team unlocks progressively. Events also vary from Head-to-Head races, Freestyle, Waypoint Races, Timed Destruction; among others. Before each event, you'll be given a chance to get a feel for the track and objective with a short timed Practice mode in order to avoid throwing you to the wolves unprepared.
While the overall presentation of Monster Jam Steel Titans 2 does what it's supposed to do. Big trucks run around and cause damage. The game looks like it's straight out of the PS2 era. I mean, I'm, not saying it's horrible, as it does its job, but it's a bit underwhelming seeing these types of visuals in the current generation of gaming especially considering that there are a lot of better-looking games on the Switch. The soundtrack is a mix of rock tunes to get your adrenaline pumping.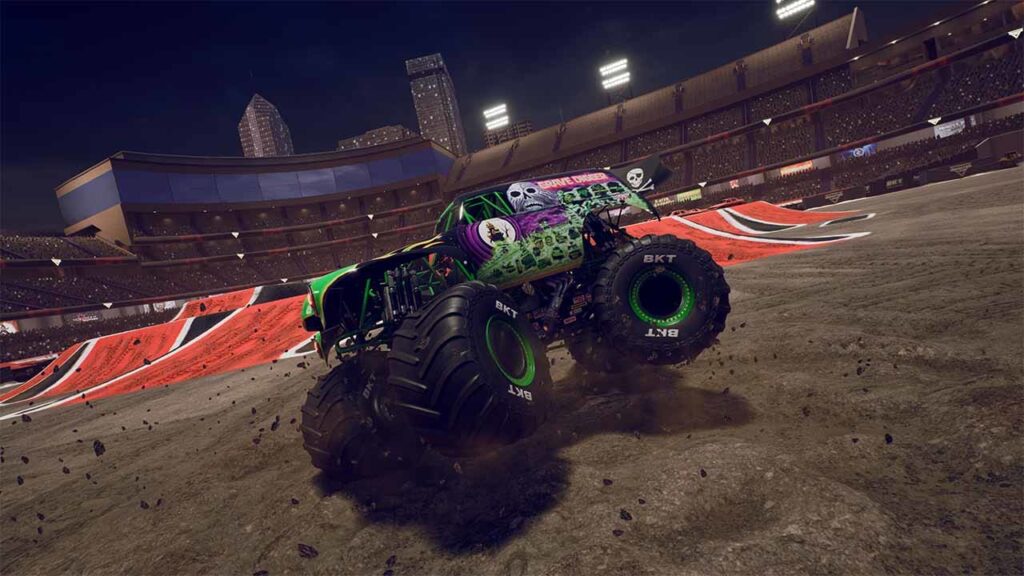 Conclusion
While riding a virtual monster truck definitely takes some getting used to, Monster Jam Steel Titans 2 is definitely a welcome addition to the racing genre. It remains a fun and easy to pick up game thanks to the game's various difficulty settings. With four career modes to tackle, over thirty official trucks, various events, local and online multiplayer and RPG lite mechanic, Monster Jam Steel Titans 2 is definitely worth a racing fans' time; just beware that the controls do take a while to adapt to as a gigantic truck does not control as well as a car.
Rapid Reviews Rating
4 out of 5
4
You can buy Monster Jam Steel Titans 2 for Nintendo Switch on the Nintendo eShop.