Kingdoms of Amalur: Re-Reckoning – Making the Switch
Reading Time:
3
minutes
Kingdoms of Amalur: Re-Reckoning

Developer: Kaiko
Publisher: THQ Nordic
Website: https://www.thqnordic.com/games/kingdoms-amalur-re-reckoning
Genre(s): Action, Adventure, RPG
Platform: Nintendo Switch (also available on PC, Playstation and Xbox)
Age Rating: PEGI 18
Release Date: 16/03/2021
Price: £36.74

A code was provided for review purposes
Kingdoms of Amalur: Reckoning is an action RPG that first saw the light of day in 2012 for PC, PS3, and Xbox 360. It was developed by Big Huge Games and 38 Studios and published by everyone's favorite company: Electronic Arts, or EA. The game averaged 80.66% across all three platforms as it was known to be a game for RPG aficionados and newcomers to the genre. After 38 Studios went belly up, THQ Nordic snagged the rights in 2018 and announced Kingdoms of Amalur: Re-Reckoning for last-gen consoles along with PC. While the PC, PS4, and Xbox One versions released last September, fast-forward to March 2021 where we finally have the Switch version. Given that we've already had a full review of the Xbox One version here, this article will cover how the Switch version stacks up.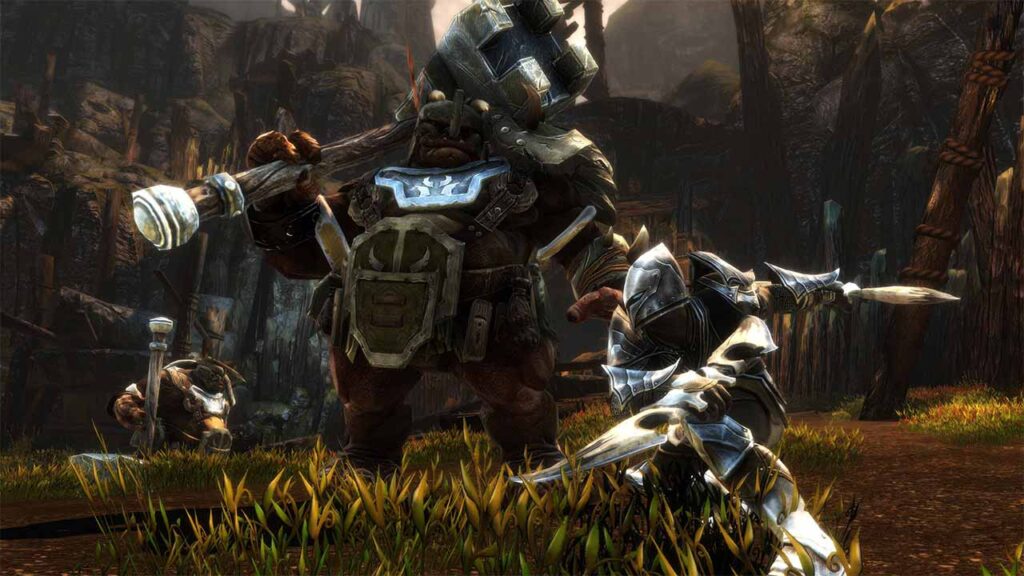 So let's get right into it! Obviously, the core of every action RPG is the combat. If a developer implements unresponsive or clunky controls it will make the players' experience frustrating. Much like the Xbox One version, I'm happy to report that combat on the Nintendo Switch version of Kingdom of Amalur: Re-Reckoning holds up pretty well. It's fairly simple and intuitive to use. Face buttons are wisely used for combat with a button to do melee attacks, dodge, etc., so newcomers and returning players won't have to struggle with unfriendly controls.
Big Adventure In the Palm of your Hands
Personally, I use my Nintendo Switch undocked 99.99% of the time. So, for those who enjoy using their Switch on the go or if you own a Nintendo Switch Lite, the game plays perfectly on the move. Throughout my adventures I've never had any frame drop, dip, or slow down. The game also throws a reasonable amount of enemies at the players at once.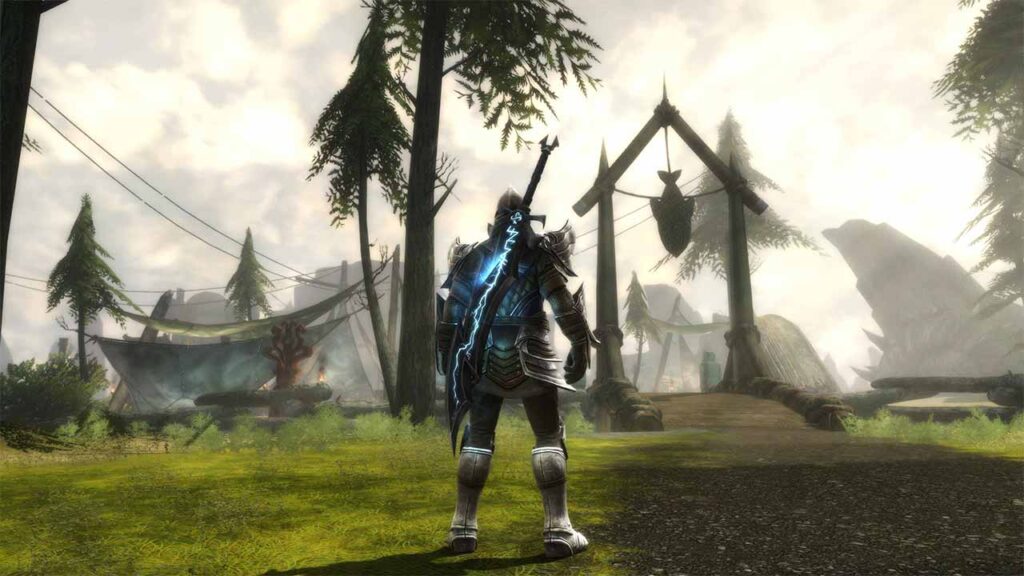 That being said, not everything is perfect in the Switch port of Kingdoms of Amalur: Re-Reckoning. The game's visuals do look like something that's straight out of the seventh generation of consoles, as if they simply ported the PS3/Xbox 360 version to the Nintendo Switch and slapped the Re-Reckoning branding on it. Another minor issue I've encountered is the brief freezing during conversations. During conversational events where you're tasked to make a selection between various conversational choices, it wouldn't always be instantaneous. I noticed a few delays where it'd take a second or a second and half to register. Although it's noticeable, it's very minor and definitely won't hinder your enjoyment of the game.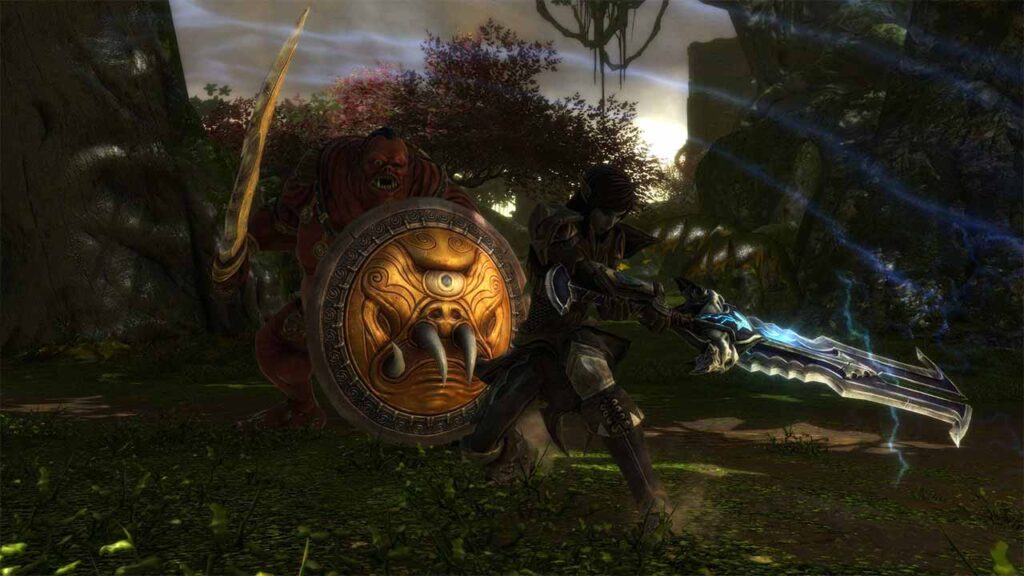 Now the question is this: is Kingdom of Amalur: Re-Reckoning worth it? Absolutely. It's a fun, addictive, and easy to pick up and play, action, RPG. It's the perfect game for those looking for an alternative to Skyrim but who might want something easier/simpler than CD Projekt RED's massive The Witcher 3. Combat is fun and intuitive, it runs great in both docked and handheld mode and the conversational choices do feel like you're impacting things. While the paint of HD coat doesn't really come through, the game still looks great. Switch owners looking for a lasting adventure should definitely grab this gem.
Rapid Reviews Rating
Purchase Kingdoms of Amalur: Re-Reckoning for Nintendo Switch