Reading Time:
3
minutes
Fast Facts
Before Your Eyes

Developer: GoodbyeWorld Games
Publisher: Skybound Games
Website: store.steampowered.com/app/1082430/Before_Your_Eyes/
Genre: Narrative, Story, Mystery
Platform: Windows (Steam)
Age Rating: N/A
Release Date: 8/04/2021
Price: £7.99

A code was provided for review purposes.
Before Your Eyes is a movie-length story-driven adventure that uses blink-tracking to control the game's events. But is this a narrative deserving of your focus? Find out in this Rapid Review.
Blink and You'll Miss It
Starting Before Your Eyes, I began by setting up my webcam to achieve optimal blink recognition – a new process within the narrative genre. The game automatically picked up my webcam and with my face well-lit and central within the frame I was quickly ready to go. It was quite remarkable how easy the process was and when my blinks first coloured in the calibration circles perfectly in time, I knew I was about to play something special.
Last Judgement
Before Your Eyes is a story about life and what comes after. Awaking on a fishing vessel surrounded by nothing but a sea full of soul-containing orbs, I was greeted by "The Ferryman" : an anthropomorphic Wolf whose job was to listen and retell my life story to the Gatekeeper. A being who ultimately decides what life post-death entails. What follows is a story recounting life's highest of highs but also the lowest of lows. It's about finding glimmers of hope in the darkness, however hard that may be. Saying more could hint towards spoilers and trust me, this is a game best worth experiencing as a fresh, new experience.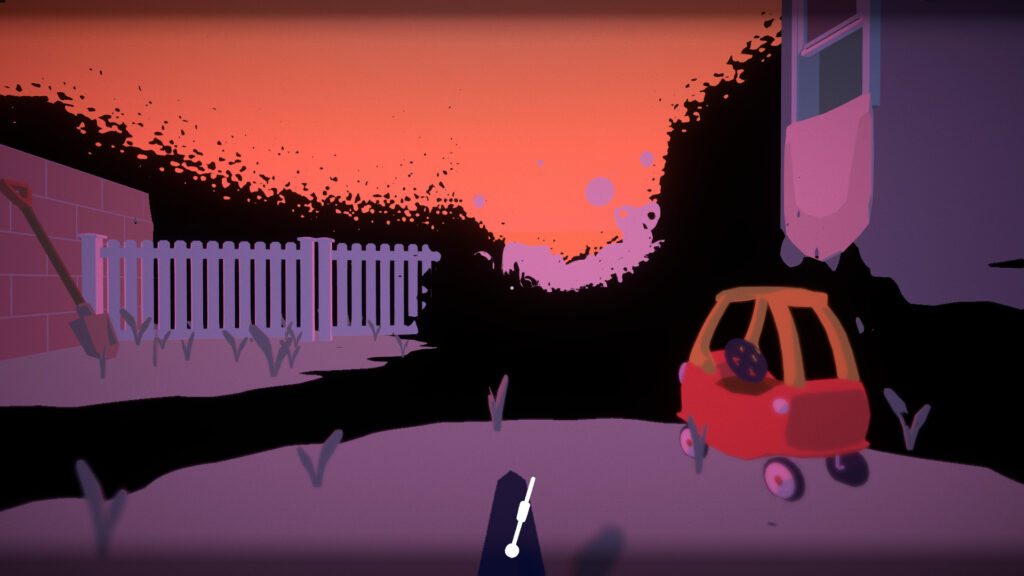 Irresistibly Immersive
Immersive is a word I often use when reviewing VR games but it's also an apt description for Before Your Eyes. With headphones on, I became completely engrossed. Not least because some moments of the game required me to completely shut my eyes (If I opened my eyes too early, I was told to close them again!). No distractions, just full focus. In fact, I completed Before Your Eyes in two sittings. Though, if it wasn't for mealtime, I'd certainly have finished the game in a single session. With the wonderful voice acting, I was engrossed in the emotion. Before Your Eyes features some of the most realistic and engaging dialogue I've heard in gaming.
Vignette
With a style that reminded me of Frog Detective, I really enjoyed the art of Before Your Eyes. Initially, with the minimalistic faces of characters and the rooms popping with colour, you may mistake the visuals as being overly simplistic. Fortunately, this is by far from reality. Vignettes focus on the action, scenes full of detail and attention. Light flares through windows, depth of field brings a focus to the moments that matter.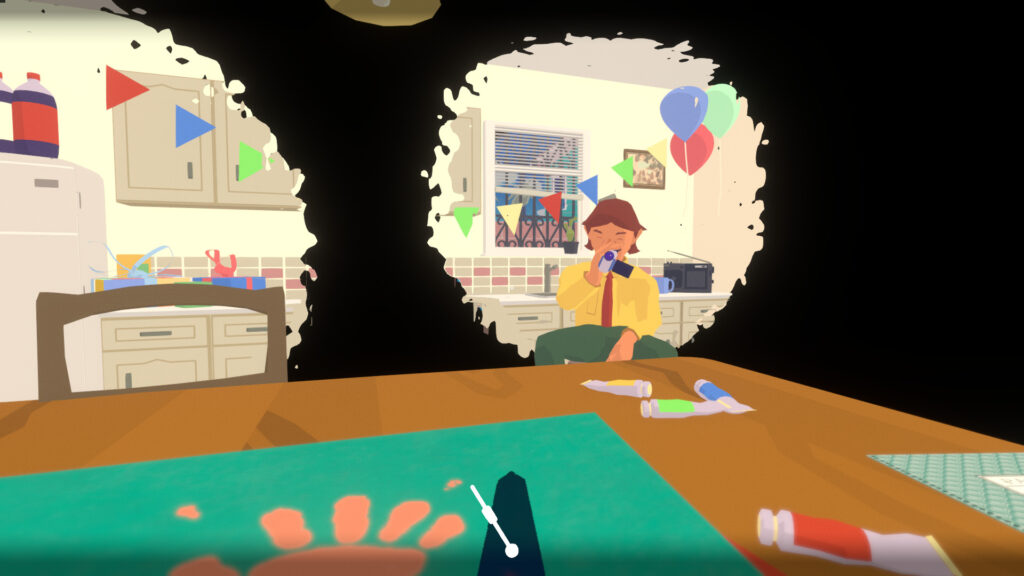 Before Your Eyes' design beautifully mirrors the recollection of memories. When I think back to significant moments in my life, I don't remember the precise details of floor colours or street names. Instead, I remember key people or notable noises. The Vignettes portray these key moments in such beauty. With a recent games industry focus on the highest possible quality of resolutions, textures or assets, Before Your Eyes is the perfect example of how visuals do not need to appear real to be realistic.
Let the Music Flow
Across this narrative of such beauty and complexity, runs a truly impressive soundtrack. Like a film score, it rises when emotions heighten and remains soft in moments of sombre quietness. The music of Before Your Eyes really is quite remarkable and I eagerly anticipate an online album release so that it can join me throughout my life.
Conclusion
Still managing to track my blinks despite the presence of tears, Before Your Eyes is a terrifically paced immersive and beautiful narrative experience. If there's one game you play this year, please let it be this one.
Rapid Reviews Rating
5 out of 5
5