Reading Time:
4
minutes
Fast Facts
King of Seas

Developer: 3D Clouds
Publisher Team 17
Website: https://www.kingofseas.net/
Genre(s): Adventure, Action, Role Play
Platform: Nintendo Switch (also on PC, Playstation 4 and Xbox One)
Age Rating: PEGI 7
Release Date: 25/May/2021
Price: £24.99

A code was provided for review purposes
Who wouldn't want to be a pirate? Sailing the seven seas, swashbuckling your way across the open waters. Sinking ships, plundering treasure, and trading stolen goods at various pirate friendly ports.
In King of Seas, the newest title from 3D Clouds and Team 17, you get to do just that.
How did I find my time as a captain of a ship flying pirate colours? Keep reading this Rapid review to find out.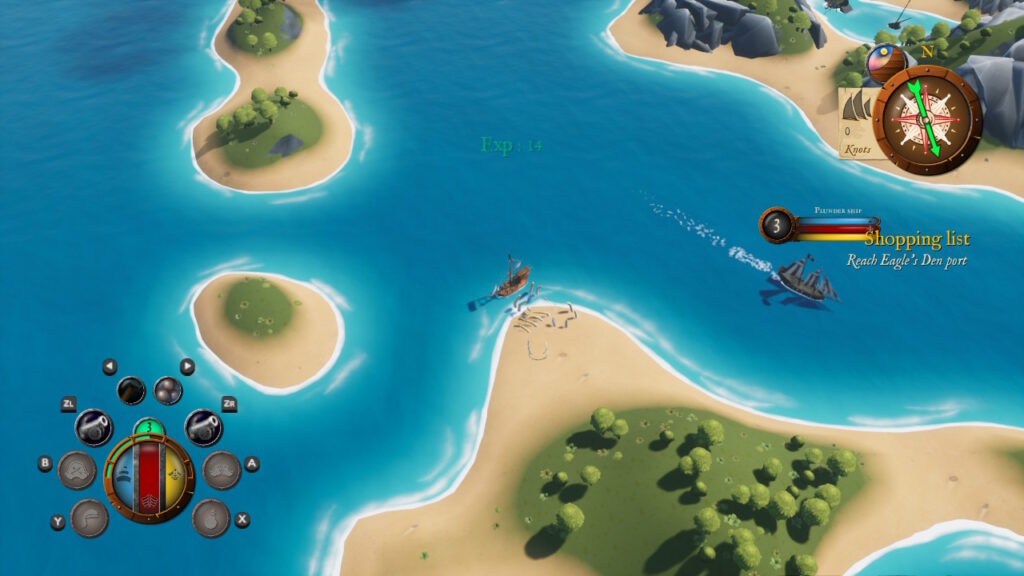 A King Dethroned
You play as Lucky, the son of the king. You start the game taking on a small mission for your kingdom. While you are gone, however, your father is murdered, your ship is sunk by traitors, leaving you for dead. Oh, yes, you're also framed for the murder of your father.
Luckily, pirates are a good-natured bunch. After rescuing you, the pirates gift you a ship and set you on the way to reclaim your throne.
Take to the seas in this procedurally generated world and embrace the full cut-throat spirit of pirate life.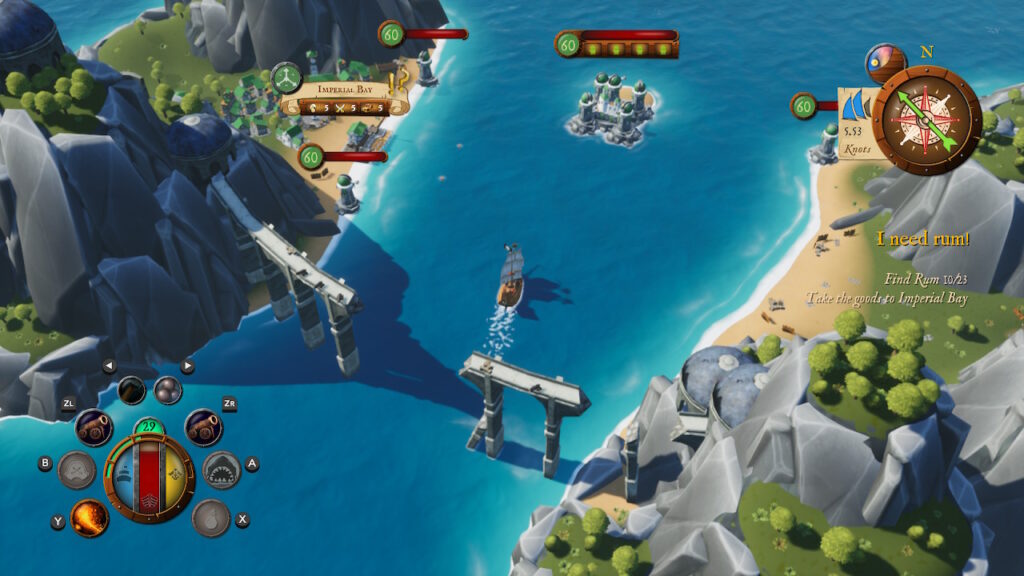 The Story is Fun but Often Forgotten
The storyline in King of Seas is a straightforward one. You need to fight to clear your name and reclaim your throne. There are different missions that you must undertake in order to do this. From making deliveries, sinking ships, and intercepting secret messages to visiting the famous island of Tortuga.
In short, you must first become full pirate before you can be king.
The story is fun, and it is good to follow, however, more often than not, I found myself side-tracked by pirating objectives. The large map is littered with ports, all of which have a tavern offering side quests. After a short time, these do become rather repetitive, yet the fun never wears off.
King of Seas is GTA on the Open Water
All too often, I found myself abandoning all missions and just engaging in combat. Sailing around picking fights with any ship I came across.
The open seas are littered with other vessels, including pirate hunters, smugglers, trade vessels, tourist ships, and a whole range of military vessels.
Loot and upgrades litter the oceans also, with crates and life rafts bobbing on the waves. Beaches and islands also boast buried treasure that can be claimed with the press of a button.
The game has a distinctly old-school GTA feeling, only with ships. I spent a long time upgrading my ships, moving from a 6-gun sloop to a 24 gun Fridate. Different cannons, crew types, and ship upgrades mean you can build a lean, mean, pirating machine.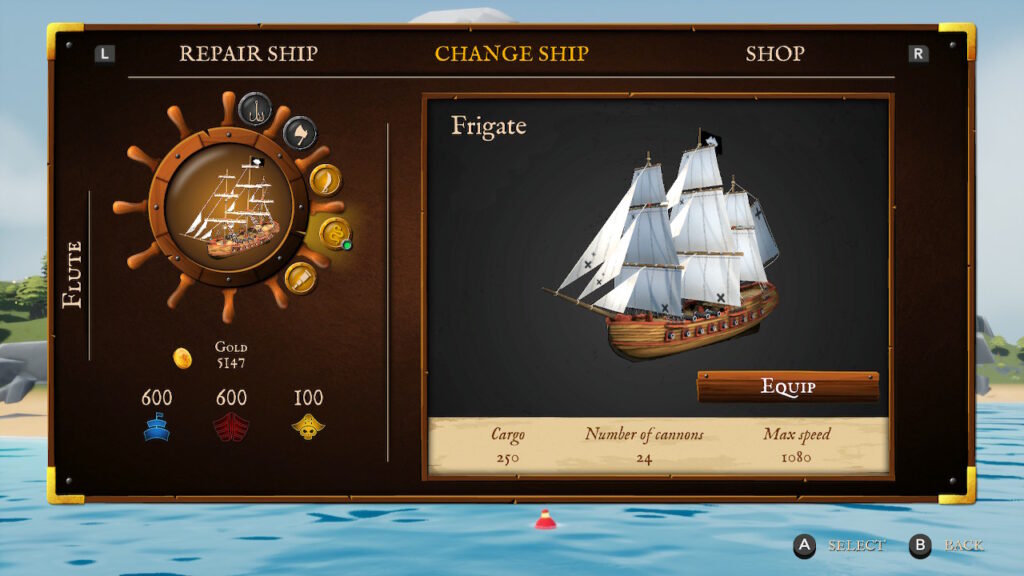 Special Abilities Allow You to Create Super Ships
King of Seas also gives you the ability to equip up to four special abilities. These can range from flamethrowers to Kraken tentacles that rise from the water to attack engaged ships. I particularly enjoyed using the magic whirlpool, Kraken tentacle combination. This would usually damage the opposition enough for a single broadside shot to sink their ship.
I learned early on to always keep my eyes on the map, as a mistimed attack too close a military ship will soon have you fighting a handicap match.
Fun Cartoonish Graphics Make the Game an Oddly Relaxing Experience
Despite the aggressive nature of the game, there is something oddly relaxing about the entire experience. From hoisting the sails to masterfully turning your ship on a sixpence in order to launch a quick second volley of fire.
I did encounter a few framerate drops, mostly to do with the animation of the oceans. However, these were infrequent and didn't hinder or impede my gameplay at all.
Much like the graphics, the music was similarly calming and entertaining. King of Seas features instrumental music fitting of the swashbuckling nature of the game. Sufficiently dramatic overtones sound when the action began heating up. Not to mention there are cries and shouts of a rambunctious crew reacting to the different bumps and jostles of life on the ocean.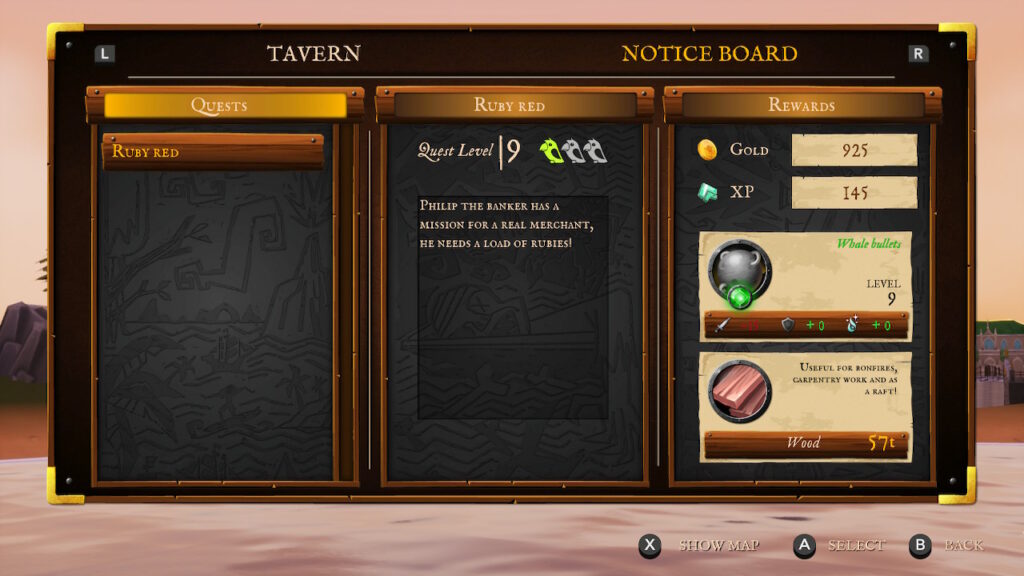 NPC Interactions for Both Main and Side Quests
For every side quest and each leg of the central quest you undertook, there were dialogue-based cut scenes with a range of different NPCs. I particularly enjoyed the romantic intentions of the musclebound carpenter. His quests often revolved around you either picking up forgotten groceries or delivering apology gifts to his long-suffering girlfriend.
A Fun but Repetitive Experience
The game is an all-around fun experience. However, it does get rather repetitive. There are several different game difficulties that do change the way you play. From the basic fun-loving game that sees you respawn without losing anything to a permadeath game that certainly has you considering every move you make. Yet, despite this, I can't shake the feeling that his game is one that will be fun while you play it, but as soon as you start a different title, it will be forgotten and rarely used again.
Rapid Reviews Rating
4 out of 5
You can buy your copy of King of Seas from the Nintendo eShop.